Australian Shepherd Corgi Mix
Photo Credit: Erin Smith @ [email protected]
I believe that the best way to become responsible and loving pet parents is to learn all you can about your pet. Dog owners most especially should understand what their pets need according to the dog's breed or mixed breed. Here is an exclusive guide for Corgi Australian Shepherd mix pet parents.
This is a guide that will help you better understand what this beautiful dog is and how to care for it, how to train it, and how to give it the best nutrition. We hope that your Australian Shepherd Corgi will grow up happy and healthy as you follow this guide.
Corgi Australian Shepherd Mix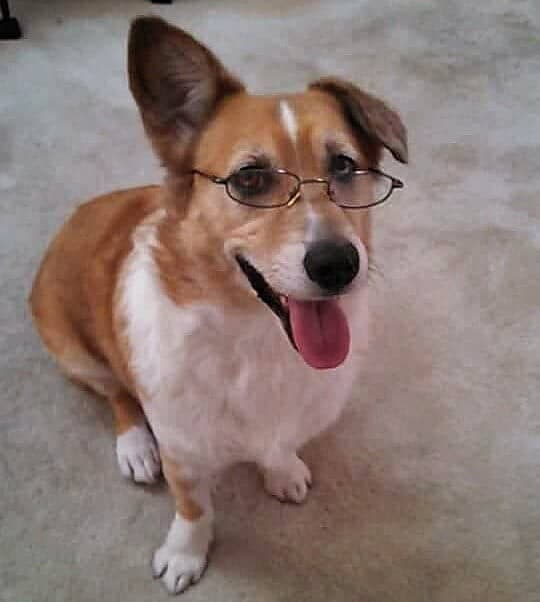 The Corgi Australian Shepherd is a mix breed that was created by combining the genes and the charms of the active Australian Shepherd and a cute Pembroke Welsh Corgi. These two very popular breeds are well-known all over the world.
If you are looking for the all-around companion and family dog, then the Australian Shepherd mixed with a Corgi is your kind of dog. It is very friendly, loves being with his human family and won't mind being with other pets and other dogs as well.
The Corgi Australian Shepherd is very active considering the activity levels of both its parent breeds. This dog loves to run and play in wide open spaces. It likes to play catch, Frisbee and to explore the outdoors which is why it needs a permanent home with a large yard or open space.
3 Reasons Why You Shouldn't Get an Australian Shepherd Corgi Mix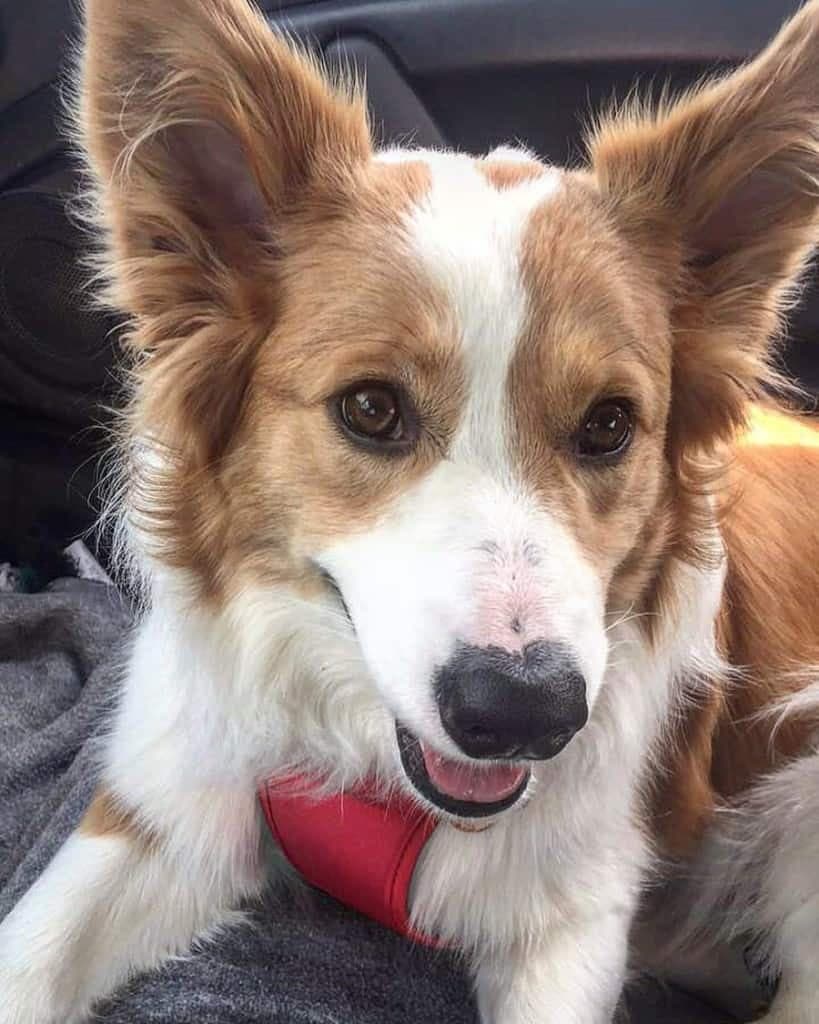 1. This is A Very Active Mixed Breed
You need to commit to an active lifestyle if you plan to get an Australian Shepherd crossed with a Corgi breed. This dog will drag you out of your sofa and take you out to play. It needs at least two or more hours of exercise which includes walking, running and playing a day. If you can't commit to this plan, then a laid-back breed is for you.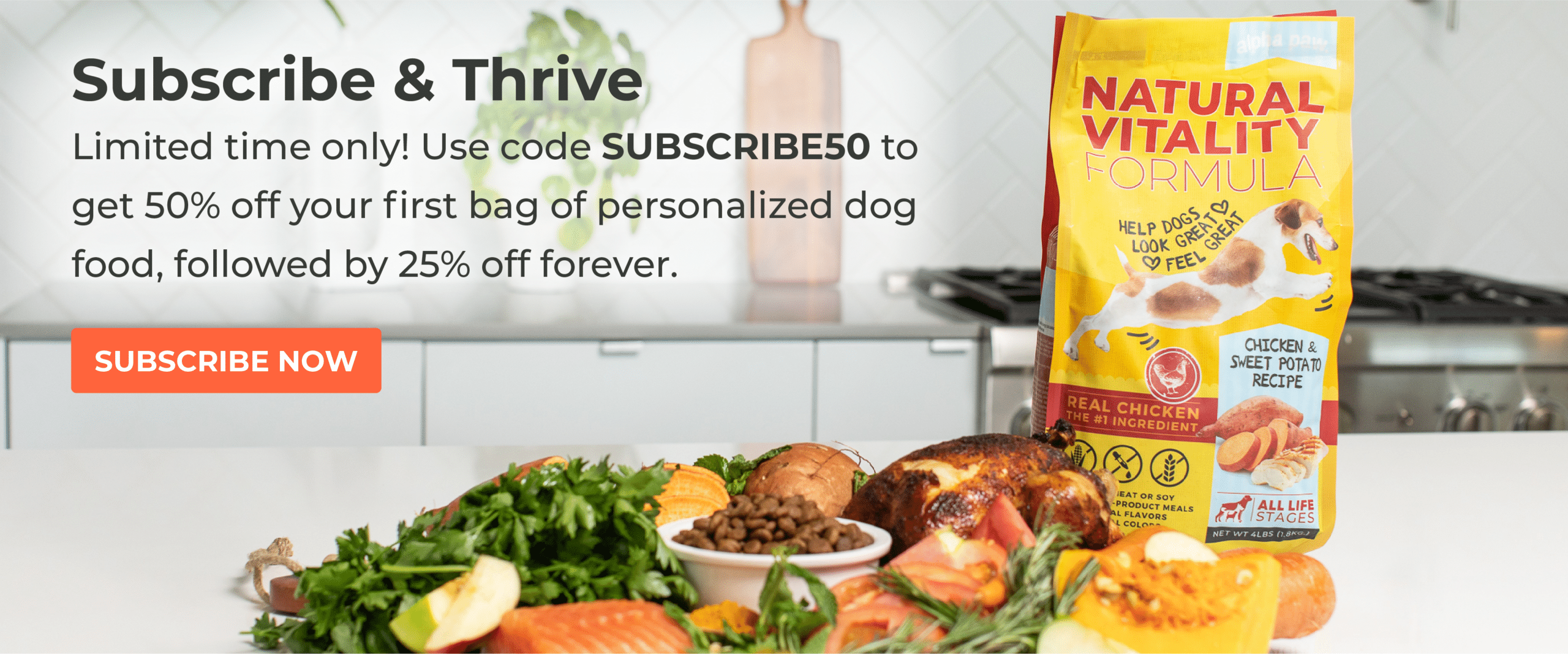 2. This Mixed Breed Dog Gets Bored Easily
Even on a rainy day, this mixed breed needs to get out and play. If you let it stay indoors, even for a day, it can become bored and engage in unwanted and aggressive behavior. This is why most Corgi Australian Shepherd owners keep an active schedule day in and out, come rain or shine.
3. Will Not Be Contented In An Apartment
Both Corgis and Australian Shepherd dogs are contented merely to be with their masters but needs a larger area where they can roam, play and explore. This dog will prefer to live in a house with a large yard rather than in a small, compact apartment.
Other Australian Shepherd Mixes
Not the right pup for you but have your heart set on an Australian Shepherd mix? Check out the top Australian Shepherd mixes in America:
3 Reasons Why You Should Get a Corgi Mixed with Australian Shepherd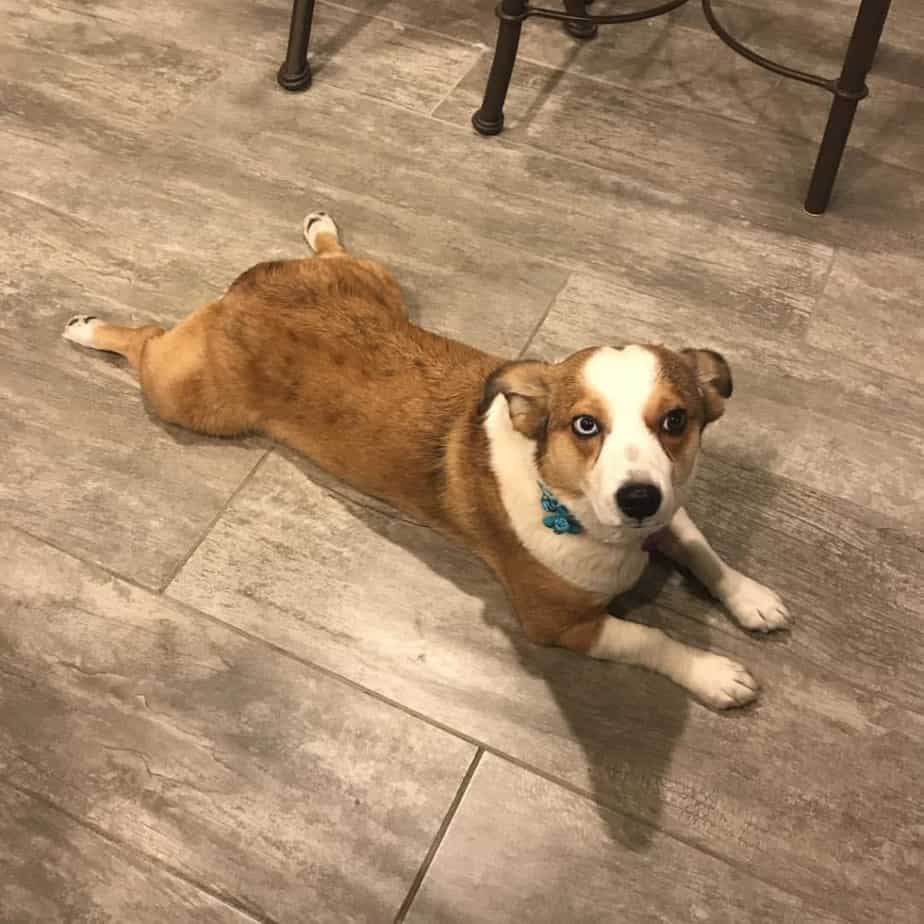 1. These Are Perfect Family Dogs
The Corgi Australian Shepherd loves to be with their human family. They can tolerate small children too. You won't have issues with your dogfighting with other dogs and other pets because it has a happy, well-rounded attitude.
2. These Are Very Smart Dogs
What makes this mixed breed dog unique is its ability to sense changes in the way you move or act. This is because of its Australian Shepherd heritage that is known as a dog that herds sheep and other livestock. This breed has super keen senses, especially eyesight that can distinguish the movement of every sheep, cow or poultry that's part of its herd.
3. This Dog Will Inspire You To Stay Active
There's no need to go to the gym or spend hundreds of dollars to buy exercise equipment because the Corgi Australian Shepherd mix will be YOUR trainer. And because of its charm, it will be hard to resist this dog!
Other Corgi & Australian Shepherd Mixes
Picking the breed of dog that aligns with your lifestyle is extremely important. Every year tens of thousands of dogs are put up for adoption because the owner didn't do their research.
Not sure the Australian Shepherd Corgi aligns with your lifestyle? Consider adopting one of 50+ popular Corgi mix breeds or Australian Shepherd mix.
My personal favorites are the Corgi Husky or the Bernese Mountain Dog Corgi mix because they are so cute, but do your research and check out the mixes below.
Corgi Mixes
Appearance, Personality, and Traits of a Corgi Australian Shepherd Mix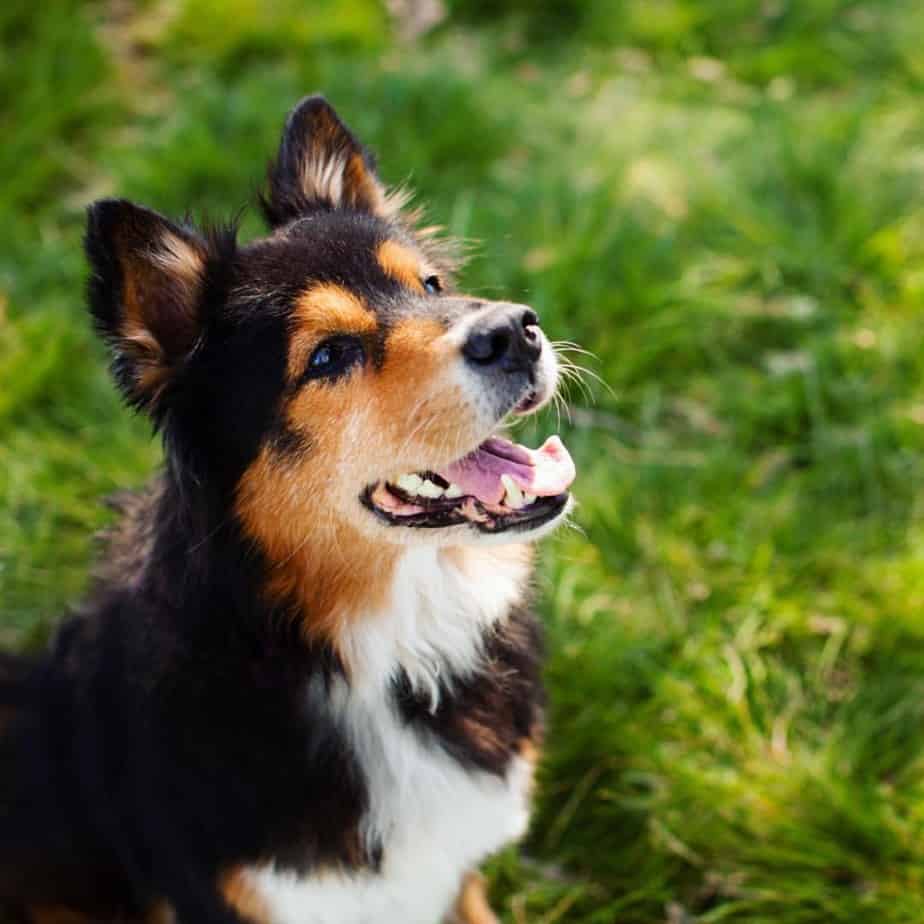 Photo Credit: Kaori Suzuki @suzuki_k_photography
Weight
15 pounds
Height
10 to 13 inches
Size
Small to medium
Coat Type
Double coat
Coat Color
Varying colors
Amount of Shedding
Moderate, all year round
Eyes
Round or almond shaped
Nose
Rounded muzzle
Ears
Standing or dropping to the side
Temperament
Friendly
Life Expectancy
15 years
Hypoallergenic
No
Kids Friendly
Yes
New Owners Friendly
Yes
Breed Recognition

American Canine Hybrid Club (ACHC)
Designer Dogs Kennel Club (DDKC)
Dog Registry of America, Inc. (DRA)
International Designer Canine Registry (IDCR)
The Australian Shepherd Corgi mix is a small-sized dog because of the influence of its small to medium-sized parent breed dogs. Because of its size, it can only be 10 to 13 inches in height. This dog is expected to live up to 15 years as long as it is properly cared for.

If the parent Corgi is a Pembroke Corgi, then the dog is smaller, but if the parent is of the Cardigan line, then the dog is larger and heavier.
The size, weight, height and other physical features of a Corgi Australian Shepherd dog may depend on its parents. If the Aussie gene is more predominant, then expect a dog that's larger and with a streamlined body and medium height.
If the Corgi gene is more predominant, then you could have a dog that's smaller with a rounded body and shorter legs.
Generally, it's hard to tell the appearance, temperament, and attitude of a Corgi Australian Shepherd mix puppy. You must wait until your mixed breed puppy is older to find out about its characteristics. Getting to know its parents especially any medical condition that these dogs may have, is one way to prevent any potential diseases and life-threatening medical conditions.
The Australian Shepherd Corgi mix dog is quite a new breed variation. This dog has a charming broad and rounded face with a cute tapered muzzle. It has ears that are triangular and may also stand out because of its Corgi heritage. But the ears may also fold to the side if the Aussie genes are more dominant. The dog's eyes may be almond shape taken from its Aussie heritage or rounded from the Corgi. Eye color could be from blue or brown or any shade in between.
The Corgi mixed with an Australian Shepherd dog has a double coat consisting of a dense undercoat and a silkier and water-resistant top coat. The outer coat may be longer or shorter. The dog may have an absent tail, a medium-sized tail or a long tail.
An Australian Shepherd Corgi mix needs daily brushing to keep its coat smooth, clean and free from tangles. This will also prevent matting especially when your dog frequently walks and runs outdoors. This dog will shed moderately in most seasons of the year but more heavily during the warmer months of the year.
These dogs should be bathed only when it's dirty, but its teeth and nails should be inspected regularly.
The following dog organization and dog breed registry recognize the Corgi mixed with Australian Shepherd dog breed:
American Canine Hybrid Club (ACHC)
Designer Dogs Kennel Club (DDKC)
Dog Registry of America, Inc. (DRA)
International Designer Canine Registry (IDCR)
Australian Shepherd Mixed with Corgi Puppies for Sale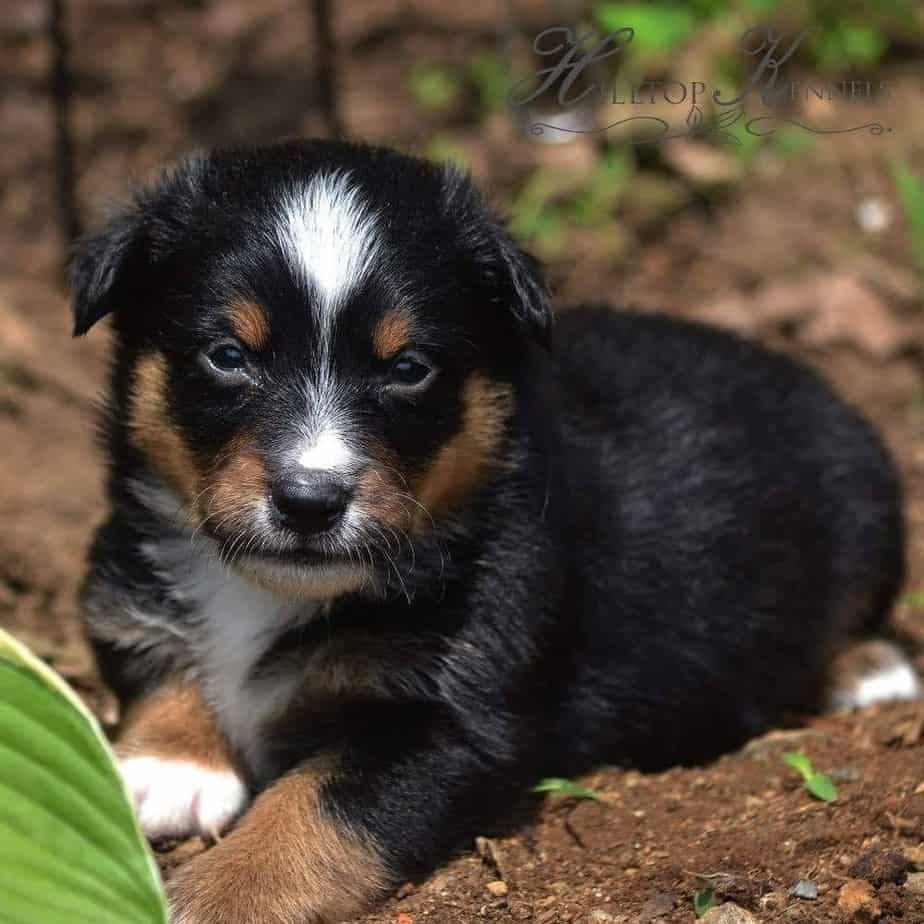 If you are in the market for a cute and cuddly Corgi Australian Shepherd mix pup, start with reputable breeders. Find out if the breeder you are getting your dog from is of good standing. There are ways to check this out, and one of this is to visit the Pet Professional Guild to help you find a trustworthy breeder in your area.
If you get the chance to talk to a breeder, a reputable one will be able to share the health conditions of both parent breeds of the Corgi Australian Shepherd Mix dog or puppy you want to take home. You can ask for health clearances of the dog's parents as well to double check. A trustworthy breeder will be able to entertain questions about the parents and prove that the parents were crossed.
The following are sites that are found to be offering ads for Australian Shepherd mixed with Corgi pups or dogs.
PuppyFind.com (International)
NextDayPets.com (International
Adopt-a-Pet.com (United States)
American Kennel Club (United States)
Petfinder.com (United States and Canada)
Green Field Puppies (United States)
Because of so many online sites that sell this mixed breed dog, it is easier to take one home. However, the American Society for the Prevention of Cruelty to Animals (ASPCA) recommends adopting a dog from a local shelter or rescue center. The ASPCA is against the purchase of puppies and dogs online.
Grooming Your Australian Shepherd Crossed with Corgi
An Australian Shepherd Corgi mix needs daily brushing to keep its moderately-long coat clean and free from tangles and dirt. But if your dog frequents the outdoors and loves long walks, then you need to brush this more often and bath it at least once every two weeks.
The Corgi Australian Shepherd will shed all year round therefore you need to vacuum regularly as well.
Invest in a sturdy brush made of natural fibers and a wooden handle. Don't forget to brush under the chin and behind the legs. You may also take your dog to a groomer if you wish to have it professionally groomed or cleaned.
When it comes to bathing, the following shampoo products will give your dog clean, healthy and protected fur.
1. Paws & Pals Natural-Dog Shampoo and Conditioner
Dogs are just like their human parents; they need a good shampoo that will provide natural cleansing and protection. This pet shampoo is all-natural and vegan. It is enriched with coconut oil and jojoba oil which can deeply hydrate skin.
This shampoo is perfect even for dogs with sensitive skin and dry skin. It will stop itching and dryness plus will protect your dog's fur all day long. Your dog will love this soap-free and tear-free formula that will irritate or inflame your dog's eyes, nose, and ears.
2. Fresh 'n Clean Lambert Kay Scent Dog Shampoo
Keep dirt and smell away from your dog's fur with a fragrance that lasts for days when you use the Fresh 'n Clean Scented Shampoo. This contains aloe Vera gel known to soothe skin and relieve a variety of skin and hair conditions in dogs. It also has antistatic properties that will make your dog's fur smooth and tangle-free.
3. Earthbath All-Natural Pet Shampoo
Remove deep-seated dirt and thoroughly wash your dog's fur with the Earthbath All-Natural Pet Shampoo. This has a 100% biodegradable formula that will lather quickly. Your pet will smell great all day for weeks when you use this natural and effective shampoo.
Aside from bathing your dog with a good shampoo, you must also consider keeping its nails well-groomed, its ears clean and its paws inspected regularly. Take him to a vet and a groomer if you need help grooming or keeping your dog well-groomed.
Australian Shepherd Corgi Health Problems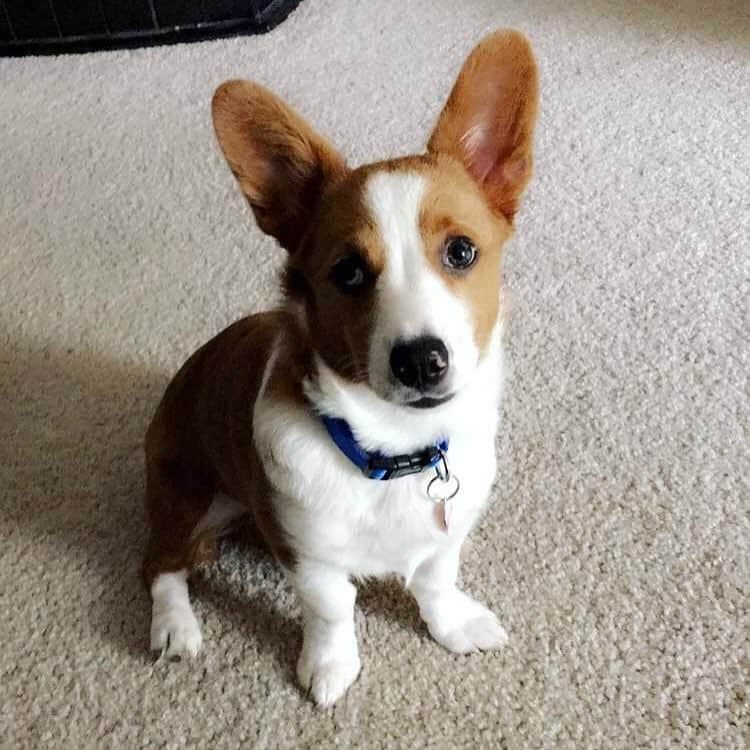 The Corgi Australian Shepherd mix may be affected by some health issues that are present from its parent breeds. Take note that there are factors that can affect a dog's overall health.
If a dog has poor health, lack of exercise and receives no professional medical help, then he may be more prone to some medical conditions.
Osteochondritis dissecans (OCD) elbow and shoulder Cataracts
Central progressive retinal atrophy (CPRA) retinal degeneration which may lead to blindness
Hypothyroidism caused by an underactive thyroid gland
Intervertebral disk disease (IVDD) disease that affects the soft pads between the bones of the spine
Von Willebrand's disease which affects the clotting ability of blood
Patellar luxation or dislocation of the knee caps
Idiopathic epilepsy or seizures of the brain
The Corgi Australian Shepherd mix is also vulnerable to epilepsy, deafness, obesity, and sensitivity to drugs.
Corgi Australian Shepherd Mix Food Requirements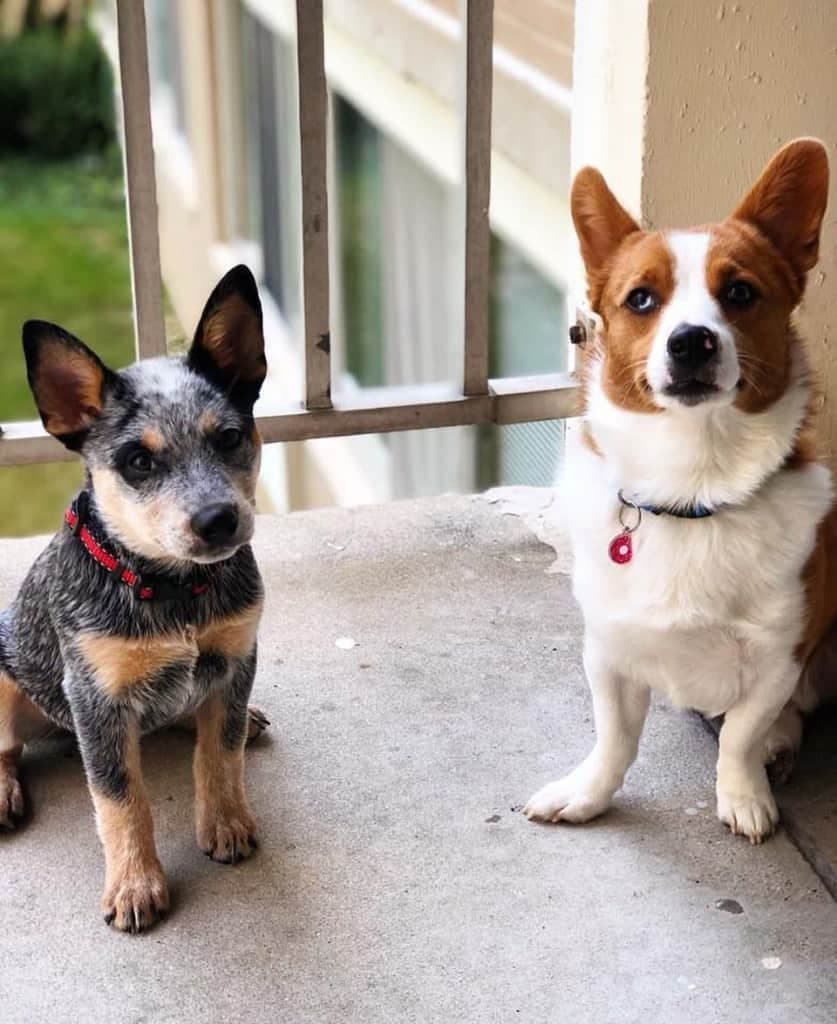 Feed your Corgi Australian Shepherd puppy high-quality food ideal for its weight. Because of this dog's size, it may not need a lot of food. It will do well on a diet with minimal calories. This may be enough to keep it well fed throughout the day. Your growing dog should maintain a healthy weight because extra weight can bear more weight on its spine.
1. Crave Dog Food
Give your young dog grain-free, high-protein dog food. This is perfect for dogs with grain-allergies. It will help your dog grow a lovely coat too plus have an overall healthy disposition.
2. Nature's Variety Instinct Dog Food
One of the best dog foods for developing pups is Nature's Variety Instinct Dog Food. This is grain-free and made of all-natural ingredients.
3. Nutro Ultra Dog Food
This is a wet dog food ideal for adult dogs. It is made from a high-quality protein that will improve your dog's health two-fold. Dogs will also love its delicious smell and taste.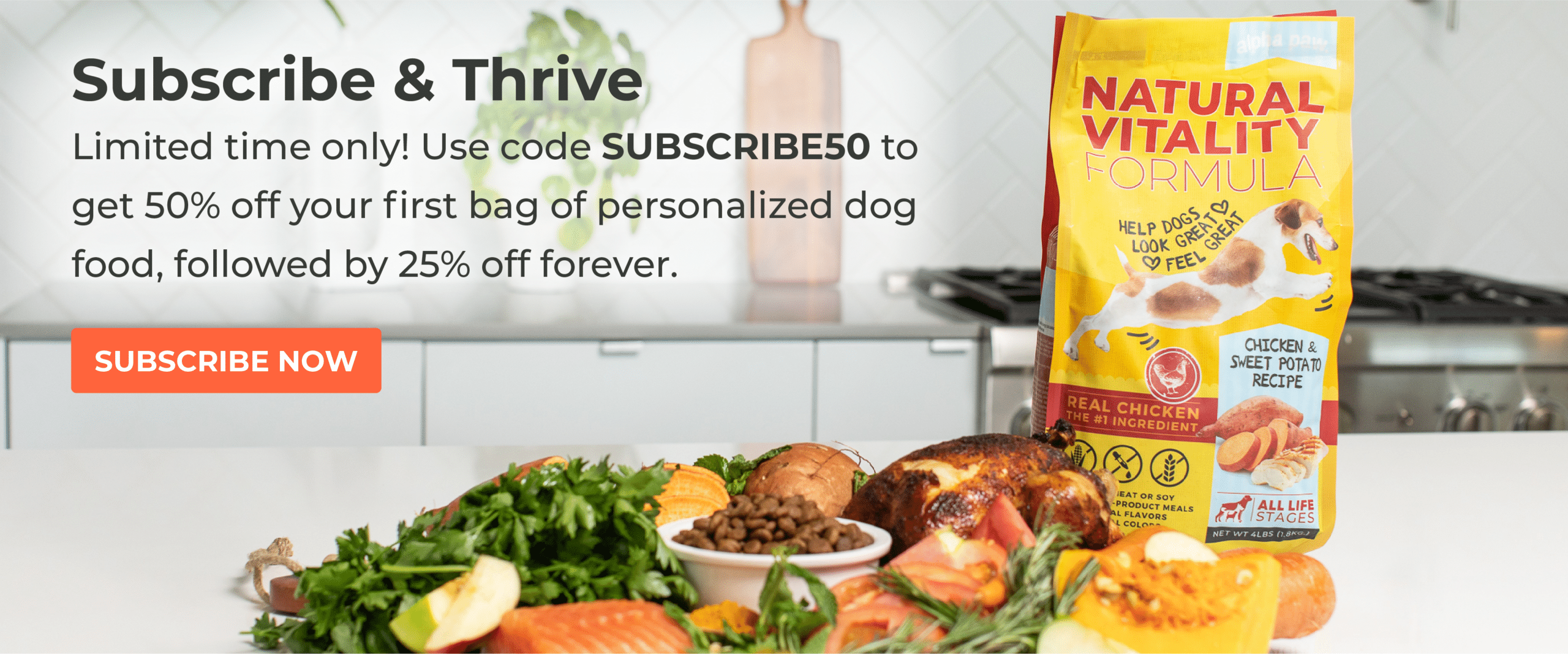 Never give your Australian Shepherd Corgi the following human food. Don't make it a habit of feeding your dogs human food because not all foods that we love and crave for are safe for dogs.
Chicken bones or cooked chicken bones
Alcohol
Grapes or raisins
Salty foods and junk food
Chocolate, coffee, or tea
Onions, chives, and garlic
Don't be upset if you don't know what's the best food for your pooch. The important thing is that you are aware of how much good nutrition contributes to your pup's well-being, and we'll help you with the rest. First, forget about all the items you can find on the worst dry dog food. What you want for your adorable friends is only the best dry dog food, for example, Wellness Core Dog Food, Dog For Dog Food, or Nutra Thrive dog food supplement. Puppies and senior dogs belong to different categories when looking for a perfect diet plan but both need high-quality, real ingredients. For puppies, you can find a perfect choice among the best puppy food brands, and for older dogs, take a look at the best senior dry dog food list. Parents pass on their genes to their pups, and thus a different taste for food, which means you can find some ideas on best dry dog food for small dogs or best large breed dry dog food lists, too. Just check with your vet first if it's safe to change their diet at a given time.
Australian Shepherd crossed with Corgi Exercise Requirements.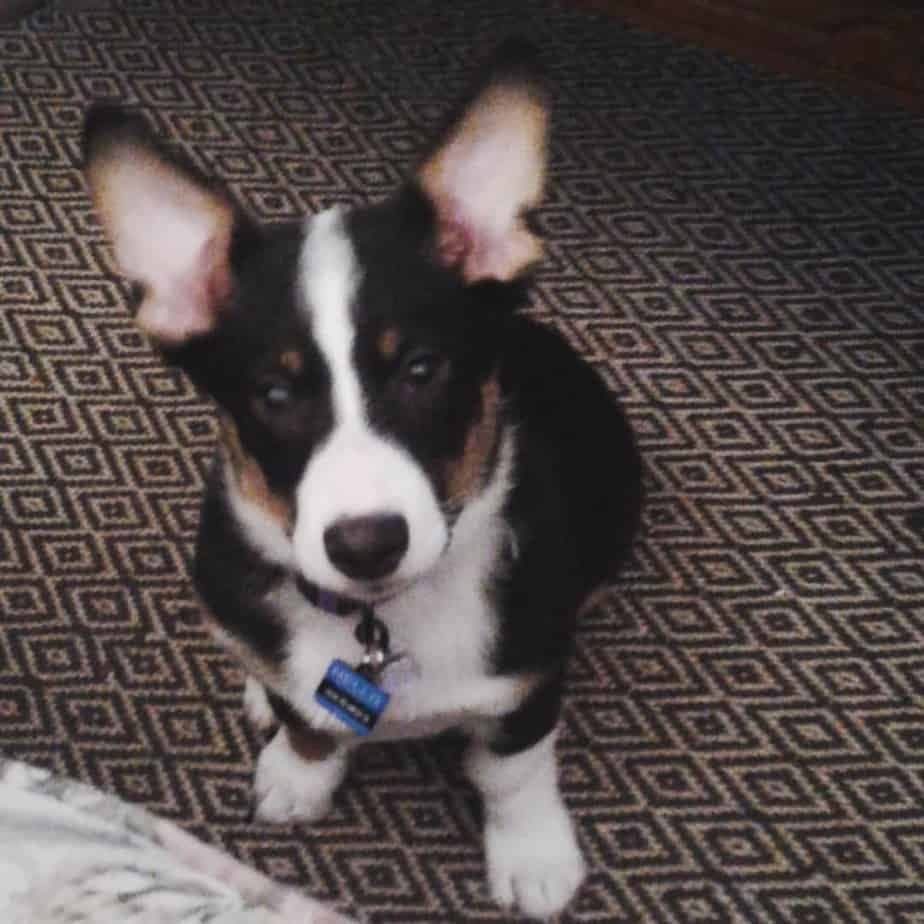 An Australian Shepherd crossed with a Corgi mix is a breed with endless energy. This mixed breed requires regular exercise, or else these could become destructive and aggressive. You must take this dog to long walks for at least two hours a day.
Develop a strong bond with your dog by playing with it or taking it out for a walk by yourself. It's okay to rely on a pet sitter or dog walker, but it would be perfect if you do these activities with your dog. But if you don't have time to do so, then a dog walker may be hired.
This dog is very active so aside from walking and hiking; you can also engage your Corgi Australian Shepherd mix to go hiking, swimming or playing games.
Because of this dog's Australian Shepherd lineage, it will appreciate jogging and running. It may also have the fondness to swim so make sure to give your dog a bath to remove the chlorine and dirt from his fur right after.
You may also indulge your dog to a game of fetch and Frisbee. These games will help you develop our dog's coordination as well. Here are a few cool products recommended as you take care of your dog.
1. KONG Duck Dog Toy-Plush Squeaker
This is the toy that's going to be your dog's favorite from now on. It is a squeaker toy stuffed animal that is completely washable and durable. It is also made of soft and comfortable material that is safe even for small dogs.
2. Nylabone DuraChew Double Bone Chew Dog Toy
Your dog will love to chew on this cute and safe toy. It is made from durable materials that won't break or chip. This is a virtually indestructible toy that he can play on and on.
3. Great Choice Spike Ball Dog Toy
Play catch or use this spike ball to train your dog. This is made from durable materials that will never crack, fade or chip. You can play with this cute ball all day, and your dog won't feel tired at all.
Australian Shepherd mixed with Corgi Training

The Corgi crossed with an Australian Shepherd is very smart and agile but tends to be stubborn. This is why you need a few tricks up your sleeve to make your dog follow you.
Remember, the key to training an Australian Shepherd Corgi is to do it every day. Complete one trick first before introducing another. Train your dog using positive reinforcement.
1. Give Your Dog Positive Reinforcement
As much as possible, never give treats. This will only cause obesity and other health problems. Reward good behavior by patting, scratching, offering his favorite toy and by taking your dog out for a walk.
2. Early Training Is Necessary
As soon as your new dog arrives home to teach him where he'll sleep, eat, drink and where he could potty. It will take time before your dog is entirely house-proofed so be patient. Every dog takes his time.
3. Consistency Is The Key
Always be consistent when you teach commands and where you place your dog's things. Have a permanent space for his bed and bowl. Everyone in your home should use the same command so your dog won't be confused. Teach other members of your family the commands that your dog already knows, so they'll be able to communicate with your dog better.
4. Find A Quiet And Safe Environment
Dogs are easily distracted therefore you should train them initially inside a quiet room with only you and him inside. You can teach him outdoors if you see that he is less distracted to noise and other people.
Train your dog in a place he is already familiar with that in a new location which can cause anxiety or stress to your dog. If you opt to have a professional teach your dog tricks, look for a person that your dog will warm up to and someone who has experience with this activity.
Australian Shepherd Corgi Mix and Families

Corgi Australian Shepherds are family dogs and would love to always be around their family no matter what. They love children and will be patient during play. They may tend roughhouse but will remain gentle. They will never nip or bite back when it comes to playing with children.
An Australian Shepherd needs something to guide or rear. If this can't rear sheep or livestock, it may soon start rearing your kids or other pets at home. Therefore you should give your dog a lot of time to play and run outside.
Like most dogs, the Corgi Australian Shepherd mix may become anti-social and may develop untoward behavior with people or other dogs when this is not taken out. Consider training your dog early, exposing this to other dogs and other animals especially when you live alone with your dog.
References:
Morita, Tomoya, et al. "Pulmonary Hypertension Due to Unclassified Interstitial Lung Disease in a Pembroke Welsh Corgi." Journal of Veterinary Medical Science, vol. 80, no. 6, 23 Apr. 2018, pp. 939–944., doi:10.1292/jvms.17-0716.
Jancuskova, Tereza, et al. "TYRP1:C.555T>G Is a Recurrent Mutation Found in Australian Shepherd and Miniature American Shepherd Dogs." Animal Genetics, vol. 49, no. 5, 14 Aug. 2018, pp. 500–501., doi:10.1111/age.12709.
Harper, Deborah S. Pembroke Welsh Corgi: An Owners Guide to a Happy, Healthy Pet. Howell, 1999.
Palika, Liz. The Australian Shepherd. Howell Book House, 1997.