Great Dane Corgi Mix Facts
Taking care of a pure breed dog is quite easy because all the breed's needs and traits are present. But with a mixed breed like the Great Dane Corgi, you'll have to guess what will happen next. The Great Dane Corgi mix is a loveable dog with a unique personality of its own.
This is a guide that will help future dog parents care for this mixed breed. This is a rare mixed breed that may still be misunderstood but with proper care, attention and nutrition, you can raise a happy and well-rounded dog,
Corgi Great Dane Mix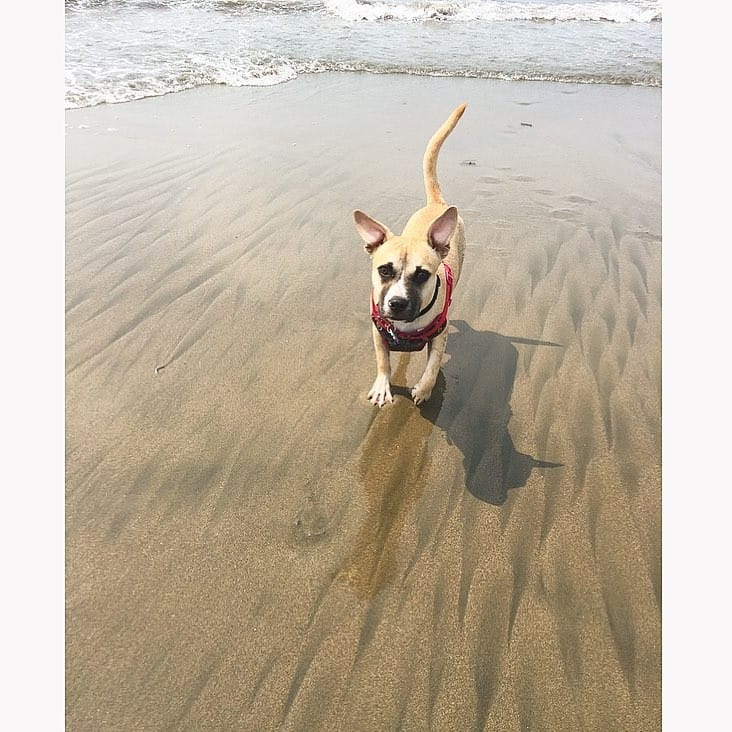 The Corgi Great Dane is a mixed breed dog made by combining the genes of the cute yet feisty Pembroke Welsh Corgi and the genes of a giant Great Dane. It is a very unusual mix breed, and there is very little information online about it.
But with the help of a few photos and information uploaded by their human parents, you will be able to understand further how a Great Dane mixed with a Corgi looks like. It is also by studying the characteristics of each parent breed will you be able to predict the appearance, characteristic traits, health issues and potential behavioral problems of the Corgi Great Dane mix.
Overall, both parent breeds are very friendly and love to be the center of attention. The small Corgi would like to be around its master all the time and be the all-around family dog. But if it is not socialized early, especially with other dogs and pets, it can become over-protective and jealous.
Meanwhile, the Great Dane is a loveable giant and will also love to be with its owner and his family. It has a laid back behavior but will still need daily exercise and play. If this is not met, it can become destructive and may exhibit unwanted behavior at home.
With these two breeds together, the result is a dog that can have an active to laid back attitude. The size alone can be guesswork; it can be anywhere from medium to large, depending on the predominant parent. Caring for this breed will go smoothly like any other breed or mixed breed for as long as you take it to a vet as early as possible.
3 Reasons Why You Shouldn't Get a Great Dane Corgi Mix
1. This Mixed Breed Needs A Lot Of Room To Play
Both the Corgi and the Great Dane loves to be active outdoors and need constant play and exercise. A Corgi may be contented in a small home or apartment, but when combined with the genes of the colossal Great Dane, you need to provide a large area for your dog to play in. You must have access to a large yard, a nearby dog park or a playground as much as possible. If you don't have room or access to these facilities near your home, then this is not the dog for you.
2. This Mixed Breed Dog Needs To Socialize With Pets And People
The Corgi combined with a Great Dane mixed breed dog should have pet siblings at home or at least allowed to play with other dogs to be able to develop a well-rounded behavior at home. This will also prevent rude, antisocial behaviors. If this is not possible, then you must settle with another breed or mixed breed instead.
3. Will Need Regular Exercise
If you live in an apartment or a small residence, then you won't be able to take care of a Corgi mixed with a Great Dane. This mixed breed needs a lot of space to run around and play, even indoors. When kept in a small apartment, this dog can develop behavioral problems and may become harder to discipline.
3 Reasons Why You Should Get a Corgi Mixed with Great Dane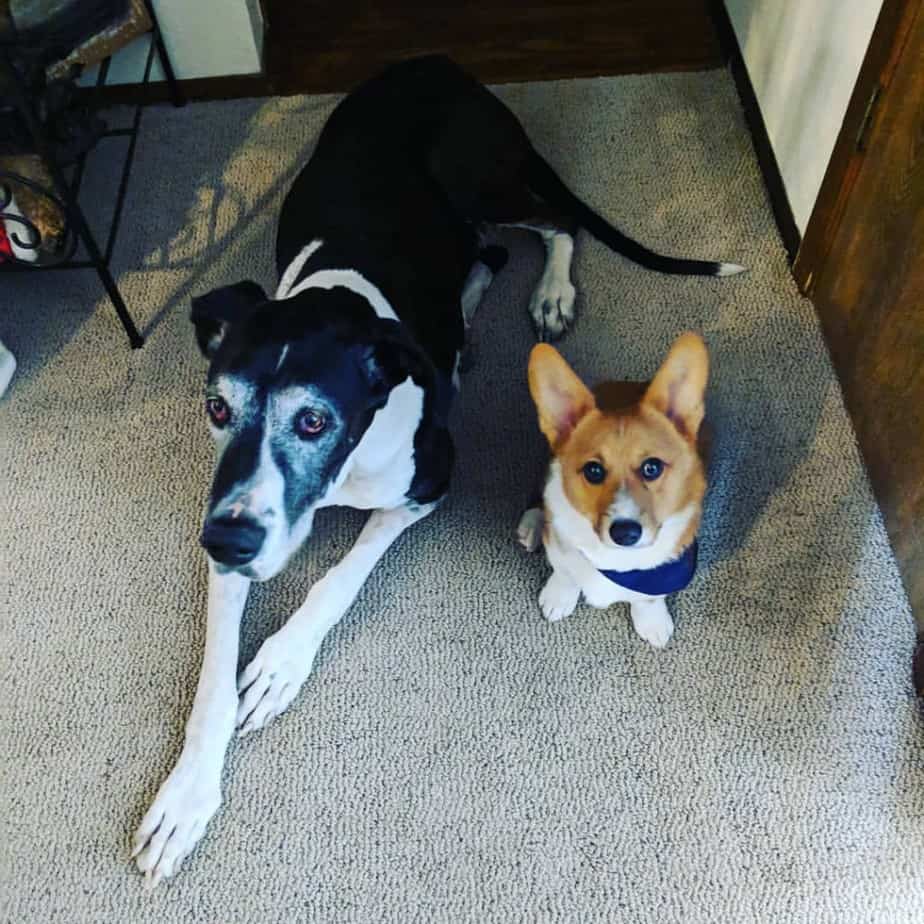 1. These Are Good Companion Dogs
Both parent breeds are excellent companions. The Corgi is known as best friends for single people, for college students and the elderly. Great Danes love to be with a group of people, with families, especially in families with kids. There is, therefore, no doubt that a Corgi Great Dane mix makes a fantastic companion dog as well.
2. These Dogs Are Easy To Train
As long as you use the right training techniques, the Corgi Great Dane mix will be a cinch to train. Both breeds love to please their masters and will do anything to get a reward. Offer positive reinforcement like pats and rubs rather than treats because both breeds tend to become obese.
3. You'll Learn To Be Active With This Dog
This mixed breed dog will surely encourage you to get out of your couch and go outdoors to play. Just by looking at this dog's cute and active demeanor, you will surely give in. This dog has endless energy but makes sure to exercise in moderation to prevent overexertion and other health issues.
Other Corgi & Great Dane Mixes
Picking the breed of dog that aligns with your lifestyle is extremely important. Every year tens of thousands of dogs are put up for adoption because the owner didn't do their research.
Not sure the Great Dane Corgi aligns with your lifestyle? Consider adopting one of 50+ popular Corgi mix breeds or Great Dane mixes.
My personal favorites are the Husky Corgi or the Corgi Bernese Mountain Dog because they are so cute, but do your research and check out the mixes below.
Appearance, Personality, and Traits of a Corgi Great Dane Mix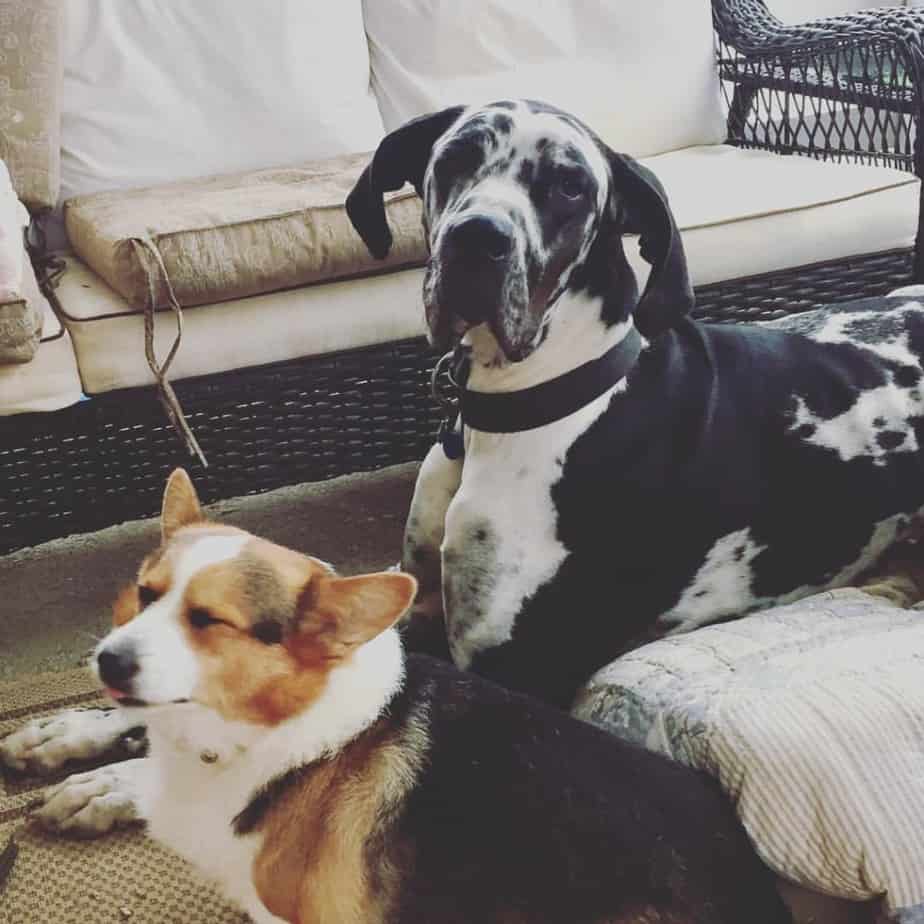 | | |
| --- | --- |
| Weight | 22 to 100 pounds |
| Height | 12 to 28 inches from the shoulder |
| Size | Medium |
| Coat Type | Short coat |
| Coat Color | Solid color or different colors |
| Amount of Shedding | Moderate to minimal |
| Eyes | Round |
| Nose | Tapered |
| Ears | Pointed |
| Temperament | Friendly and active |
| Life Expectancy | 7 to 14 years |
| Hypoallergenic | No |
| Kids Friendly | Yes |
| New Owners Friendly | Yes |
| Breed Recognition | None |
The Great Dane Corgi mix is a moderately-large dog. If your dog takes after its Great Dane side, it could reach a height of 28 inches or more at the shoulder. If it has a predominant Corgi heritage, then expect it to be only 12 inches high from the shoulder. Therefore, this dog can be from 12 to 28 inches tall.
The weight of a Corgi mixed with a Great Dane can vary depending on its dominant gene. It can be as massive as 100 if it takes up to its Great Dane parent or as light as 22 pounds if it has dominant Welsh Corgi genes.
Based on the lifespans of its parents, a Corgi Great Dane mix can live up to 7 to 14 years. But of course, certain factors may shorten or lengthen its life span including the dog's overall state of health, any medical condition coming from both parent breed sides, and environmental factors also play a huge role.
When it comes to the dog's appearance, it depends on which gene is more predominant. If the Corgi gene is more dominant, then you might get a dog that's smaller, with shorter legs, rounded body and an absent tail. If the Great Dane gene is more dominant, then expect a taller dog with a larger and longer body.
It is impossible to tell the appearance and the behavioral trait of a Corgi Great Dane pup. This is why you must wait until your dog is older to finally determine its mature presence, temperament and health condition.
The Corgi mixed with a Great Dane has a lovely coat which may be in single color or may have spots and other markings. This dog may have a longer or shorter coat. This mixed breed will shed very mildly all year round so it may only need brushing once or twice a week.
Bath your dog only when needed. Frequent baths can cause dryness and may even cause its fur to shed more when bathing use only organic or natural shampoo to protect your dog's coat and keep it clean and healthy-looking all day long.
There is currently no information about any organization or group that recognizes the Corgi Great Dane mixed breed.
Great Dane Mixed with Corgi Puppies for Sale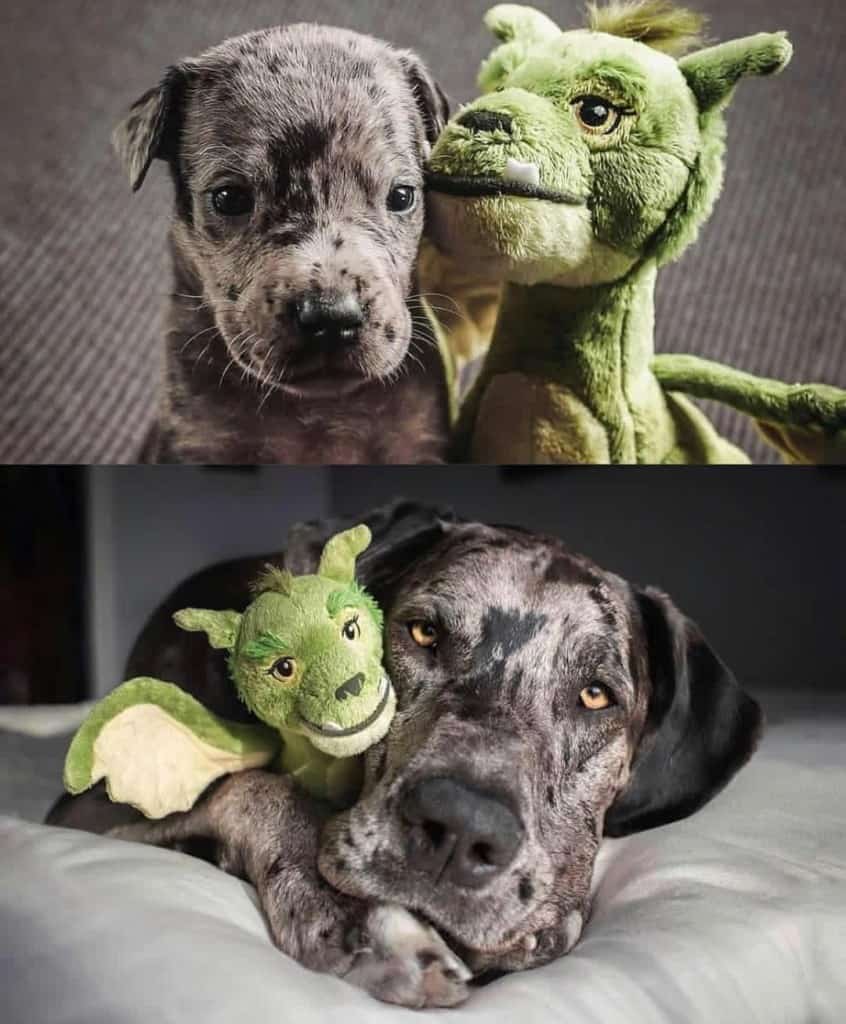 There are two ways to get a mixed breed dog. You can either buy one from a breeder or adopt one from a shelter. When looking for a breeder that specializes in breeding Great Dane Corgi dogs, you must do business with a reputable breeder with good standing. You can refer to the Pet Professional Guild to help you find a good breeder from your area.
Take time to talk with the breeder. Make sure that he can present health clearances of the dog's parents and to provide references for his services. A reputable breeder will be able to entertain questions about the parents and how the breeding process will be done.
The following sites have ads for Corgi Great Dane mix puppies.
Adopt-a-Pet.com (United States)
Green Field Puppies (United States)
This mixed breed dog is not your usual dog; therefore, it may be hard to look for puppies for sale online. The American Society for the Prevention of Cruelty to Animals (ASPCA) recommends adopting from a local shelter or rescue center. The ASPCA does not support the purchase of puppies and dogs online.
Grooming Your Great Dane Crossed with Corgi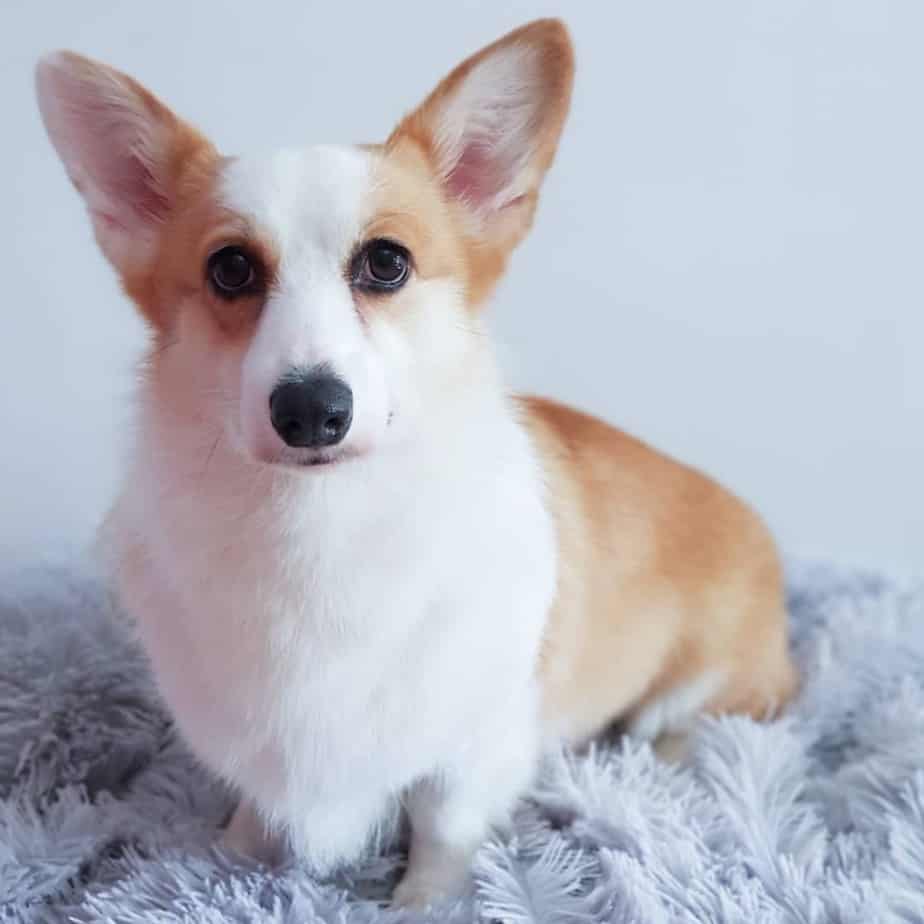 A Great Dane Corgi mix needs brushing at least twice a week. This will be enough to keep its coat clean and free from nits and knots. However, if your dog loves to go out to play, walk and explore, your dog should be brushed more often. Bath your dog at least once a week especially when it becomes too dirty.
The Corgi Great Dane needs a firm natural brush. You can take your dog to a groomer if you want to give it a cut and for other professional grooming services.
Bathe your dog as needed. Use any of the following shampoo products for clean, healthy and shiny fur.
1. Bodhi Dog Soothing Organic Shampoo
The Bodhi Dog Soothing Organic Shampoo is made from organic oils like olive, coconut and jojoba oils. These oils can remove dirt and leave your dog's coat clean with a rosemary and lemongrass scent. This shampoo is free from chemicals, alcohols, and detergents that could irritate your dog's lovely fur. This is safe for puppies as well.
2. Cloud Star Buddy Wash Dog Shampoo + Conditioner
The Cloud Star shampoo and conditioner has a pH balanced formula that is gentle especially for dogs with sensitive skin. It is made from coconut oil and extracts of mint and lavender, green tea and bergamot or mint and rosemary. With this shampoo, your dog will have a healthy, glossy and luxurious coat every day.
3. Paw Choice Foaming Mousse Dry Dog Shampoo
This is a waterless dry dog shampoo made from coconut oil. The Paw Choice has no harsh ingredients or alcohol which can cause dryness and irritation. This is good for dogs with sensitive skin, especially during the winter time.
Keep your dog's paws and nails in tip-top condition. You can cut your dog's nails with a clipper, or you may have a professional groomer do this for you. Your dog's ears should also be cleaned and inspected for at least once every two weeks.
Great Dane Corgi Health Problems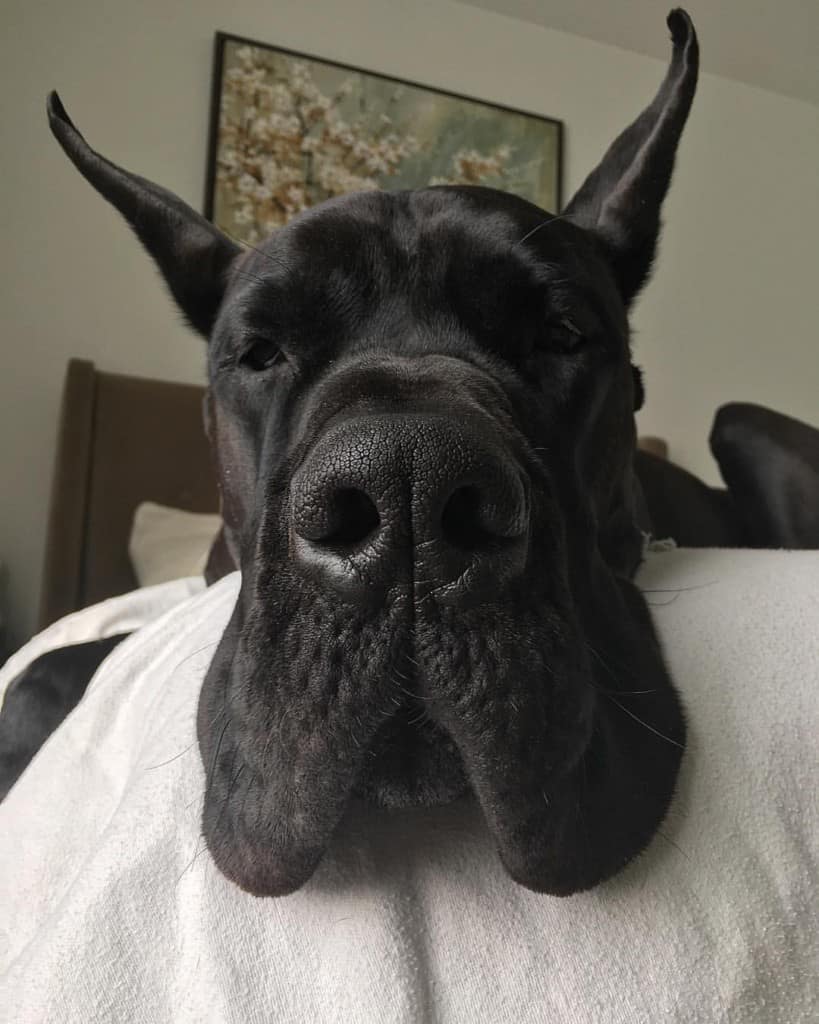 The Corgi Great Dane mix may be affected by health issues present from its parent breeds. These medical conditions may only show up once your dog is older or mature, so it's important to take your pup to a vet early on.
Addison's Disease (hypoadrenocorticism)
Bloat-Gastric Torsion
Hypothyroidism
Cardiomyopathy
Wobbler's syndrome
Von Willebrand's Disease
Degenerative Myelopathy
Progressive Retinal Atrophy
Intervertebral Disc Disease
Corgi Great Dane Mix Food Requirements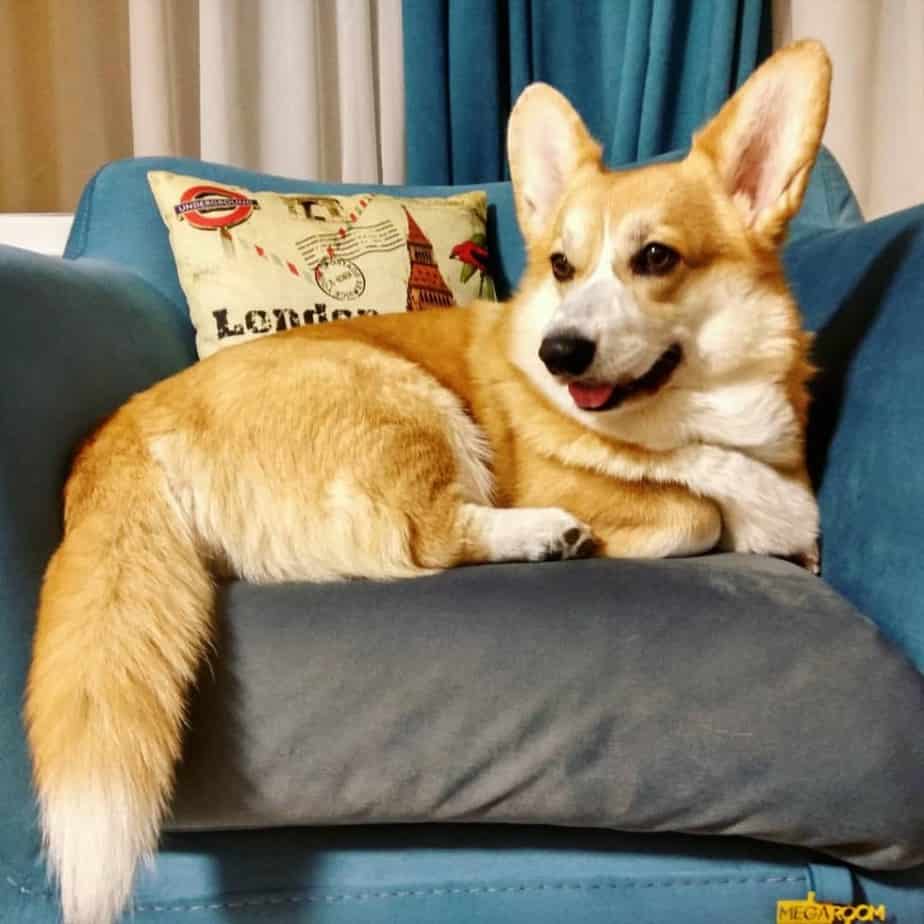 Feed your Corgi Great Dane pup the best, top-quality dog food according to its weight. Your dog's vet will be able to recommend the ideal dog food formula for dogs with special medical conditions and also for overweight or underweight dogs.
1. EUKANUBA Adult Dry Dog Food
The EUKANUBA Adult Dry Dog Food is ideal for larger dog breeds. It will help your dog develop lean muscle and protect the joints and bones. It is made with chicken fat and fish oil which are excellent sources of omega fatty acids. This contains whole grains, probiotics and all the nutrients your dog needs to stay healthy and sharp.
2. Nature's Variety Instinct Limited Ingredient Diet Grain-Free Dry Dog Food
Nature's Variety is simple and easy on your dog's digestive system. It contains essential nutrients with lamb's meal the source of protein and peas as a source of carbohydrates.
3. Royal Canin Size Health Nutrition Giant Adult Dry Dog Food
If your Corgi Great Dane is over 100 pounds, this dog food is the best choice. It is made for growing dogs because of their high-quality protein and dietary fiber content. Its source of protein is chicken. It is also rich with glucosamine and chondroitin for joint health. It also comes with taurine and L-carnitine for heart health.
Never feed your Corgi Great Dane the following foods.
Chocolate
Coffee
Onions, chives, and garlic
Nuts
Grapes and raisins
Alcohol
Salt and salty food
Raw and undercooked food
Chicken Bones
Finding the perfect food products that ensure your pooch will get proper nutrition has become a bit challenging. That's why we're here to help you. Here's our list of best dry dog food brands, along with Wellness Core Dog Food, Dog For Dog Food, or Nutra Thrive dog food supplement which are healthy products that your hairy friend will worship. Make sure you steer clear of the worst dry dog food. If your canine friend is a puppy, provide them with the best puppy food brands, and for our older sweeties we have singled out the best senior dry dog food.
Having in mind that your pooch carries the genes from two parents you could also try out the best dry dog food for small dogs or best large breed dry dog food. Don't change your dog's diet until your vet approves.
Great Dane crossed with Corgi Exercise Requirements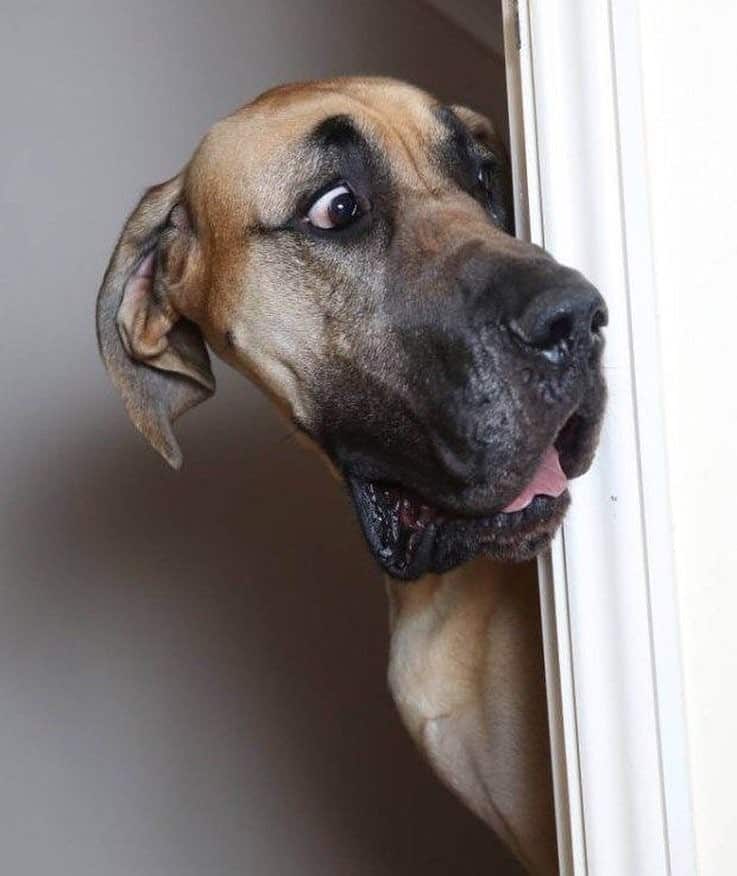 A Great Dane crossed with Corgi is a mixed breed with endless energy. This dog needs regular exercise and a lot of time to play in a wide open space. If overlooked it could become destructive and exhibit irritable behavior. This dog needs long walks for at least a few hours a day.
Playing with your dog will not just give you good exercise but will also help you develop a strong bond with your dog. Nowadays, there are pet sitters and dog walkers to make your life easier, but it's best to personally play with your dog to strengthen your bond with your pet.
Aside from just taking your dog for a walk, you can also engage in different activities like swimming or playing games.
Just some of the games you can play with your dog are a catch, Frisbee, tug of war and play ball. A few products that you must consider on your next play date:
1. USA Bones & Chews
Let your dog play with this safe toy made with cotton rope and bones. This is a stimulating toy that you two can play for hours. It won't become loose and is easy to clean too. This will be the perfect toy for a puppy or a growing dog.
2. Chuckit! Ultra Rubber Ball Dog Toy
This rubber ball will make the perfect toy when you play fetch with your Great Dane Corgi mix. He will love how bouncy this toy is. You can take him to the park, to the beach or the playground and play for hours with this rubber ball dog toy.
3. Kong Plush Duck Dog Toy
This is a soft toy that your cute little pall will love. He won't let go of this toy for sure because this is very cuddly and nice to have around especially during bedtime. Washing too is easy. Just place this in the washer, and it's going to be clean in minutes.
Great Dane mixed with Corgi Training
The Corgi crossed with a Great Dane is a smart dog, however; it needs to be trained early to prevent any behavioral problems. Both the Corgi and the Great Dane will learn tricks easily but be sure to train your dog using the following training techniques.
1. Provide Positive Reinforcement
When training your dog, it's important to reward him for good behavior. Reward him with a lot of praises, pats, and rubs on the head and chin. Never offer treats because this can cause obesity and medical conditions related to obesity.
2. Train Your Dog Early
Early training should be done as soon as you take your pup at home. Show it where it will sleep, eat and where it can potty. Teach your dog one trick at a time making sure to let everyone at home join in.
3. Be Consistent When Training Your Dog
Place all of your dog's things in a place where he can remember and keep these there. Commands should also be consistent too. Make sure that everyone at home knows all the tricks he can respond to.
4. Start Training Your Dog At Home
As much as it's great to teach your dog commands in a park or a playground, it's best to start training at home. Training should be in a safe environment that he is familiar with so he can confidently learn any trick you want to teach. You can proceed with outdoor training when your dog is older and is not easily distracted anymore.
Great Dane Corgi Mix and Families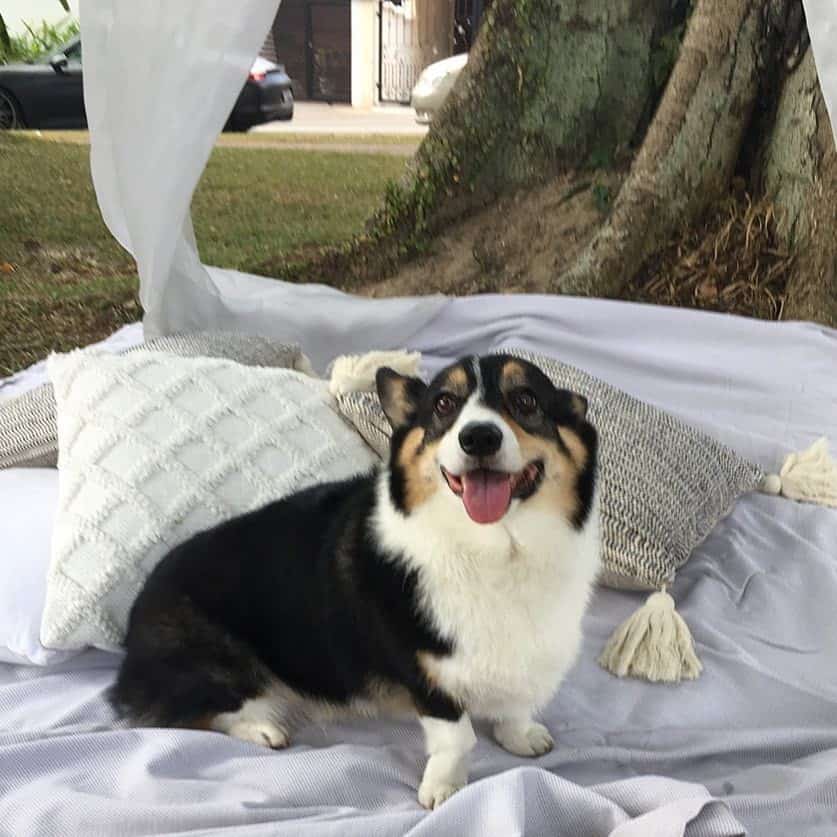 Corgi Great Danes love people. Corgis are famous with singles while Great Danes are family dogs and when the two dogs' traits combine, you'll have a dog that's great with people and families.
This mixed breed would love to be with children and will be patient when small children play with them. They won't mind being the center of attention especially during play time and will even gladly become the dolly for dress up and pretend play.
Great Dane Corgis will be great with other dogs. They will be perfect with other pets and even livestock. However, socializing should start early because older dogs can become stubborn and anti-social.
To socialize your dog, arrange play times with fellow dog parents. Let your dog play with dogs that are his size. You may also take your dog to the dog park to start developing a friendly and positive behavior.
If you live alone, schedule play dates more often. Sometimes your dog could become too over-protective too and to stop this negative behavior, invite other people in your home and let them socialize with your dog.
References:
Morita, Tomoya, et al. "Pulmonary Hypertension Due to Unclassified Interstitial Lung Disease in a Pembroke Welsh Corgi." Journal of Veterinary Medical Science, vol. 80, no. 6, 23 Apr. 2018, pp. 939–944., doi:10.1292/jvms.17-0716.
Patel, J. R., et al. "Epizootiological Observations on Canine Microfilaremia in Gujarat State, India." Veterinary World, vol. 11, no. 11, 9 Nov. 2018, pp. 1564–1568., doi:10.14202/vetworld.2018.1564-1568.
Harper, Deborah S. The Pembroke Welsh Corgi. Howell Book House, 1999.
Wilcox, Charlotte. The Great Dane. Capstone Press, 1998.