Husky Australian Shepherd Mix Facts
Australian Shepherd Husky Mix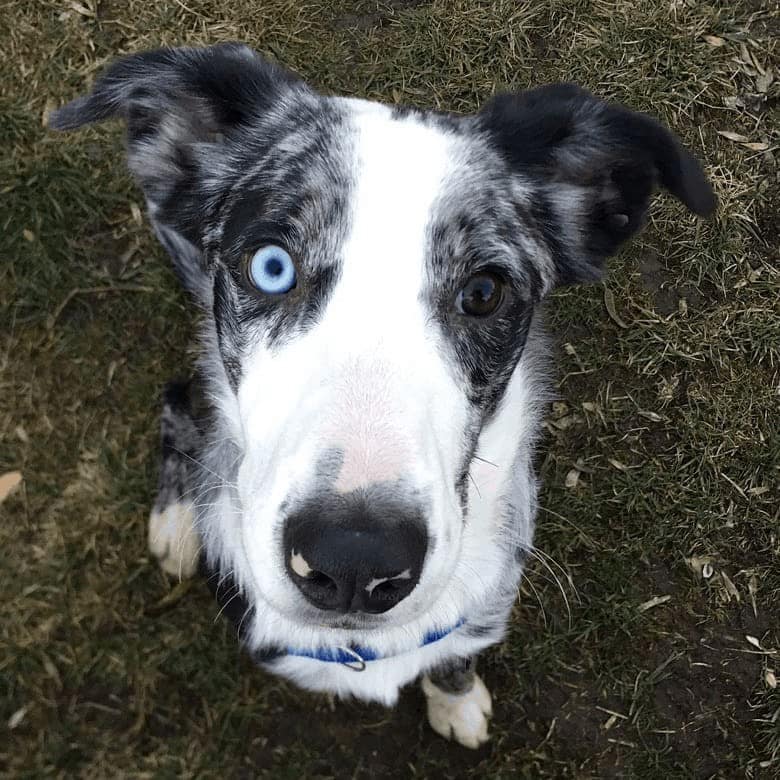 The Australian Shepherd Husky mix is the combination of the working dog breeds Siberian Husky and Australian Shepherd. This mixed pup, sometimes called as Aussie Siberian or Aussie Husky, mixes the fox-like Siberian Husky and the courageous Australian Shepherd. This particular mix exhibits high intelligence and a wonderful physique and appearance.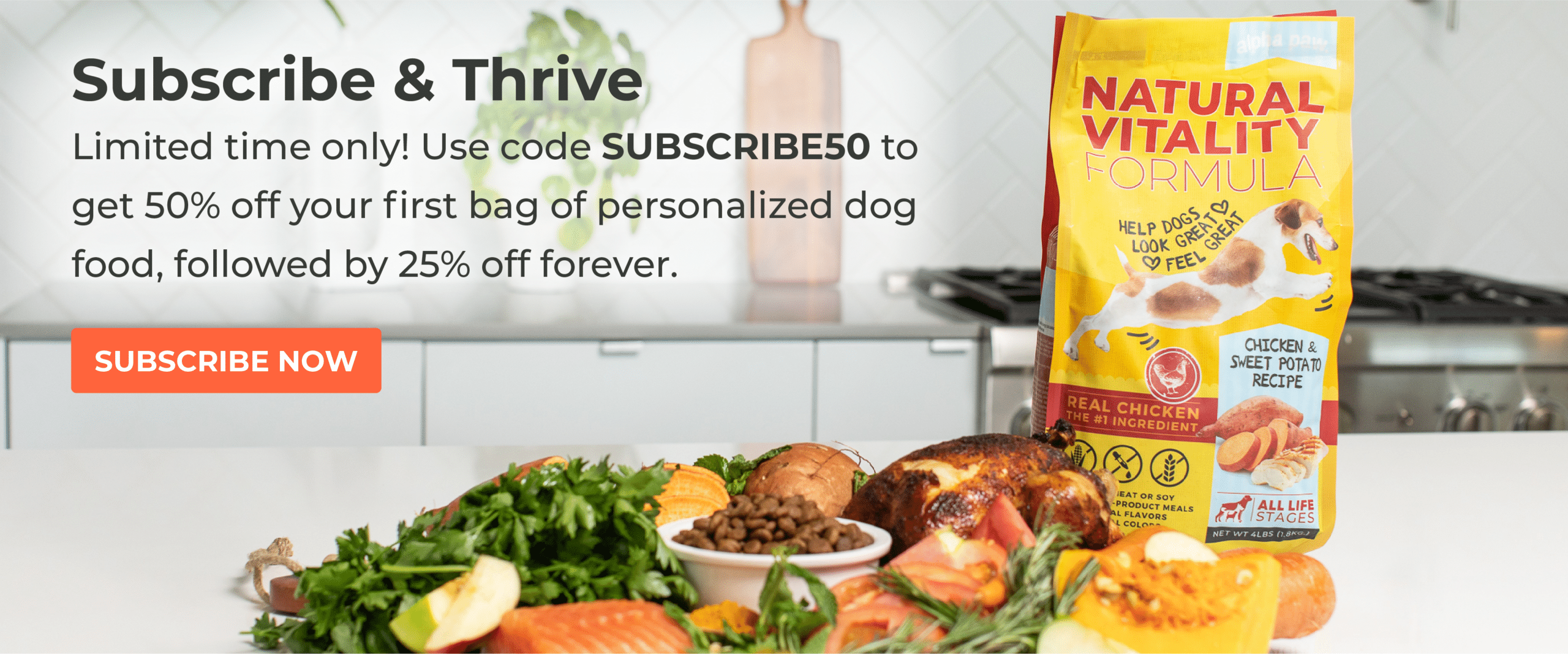 3 Reasons Why You Shouldn't Get a Husky Australian Shepherd Mix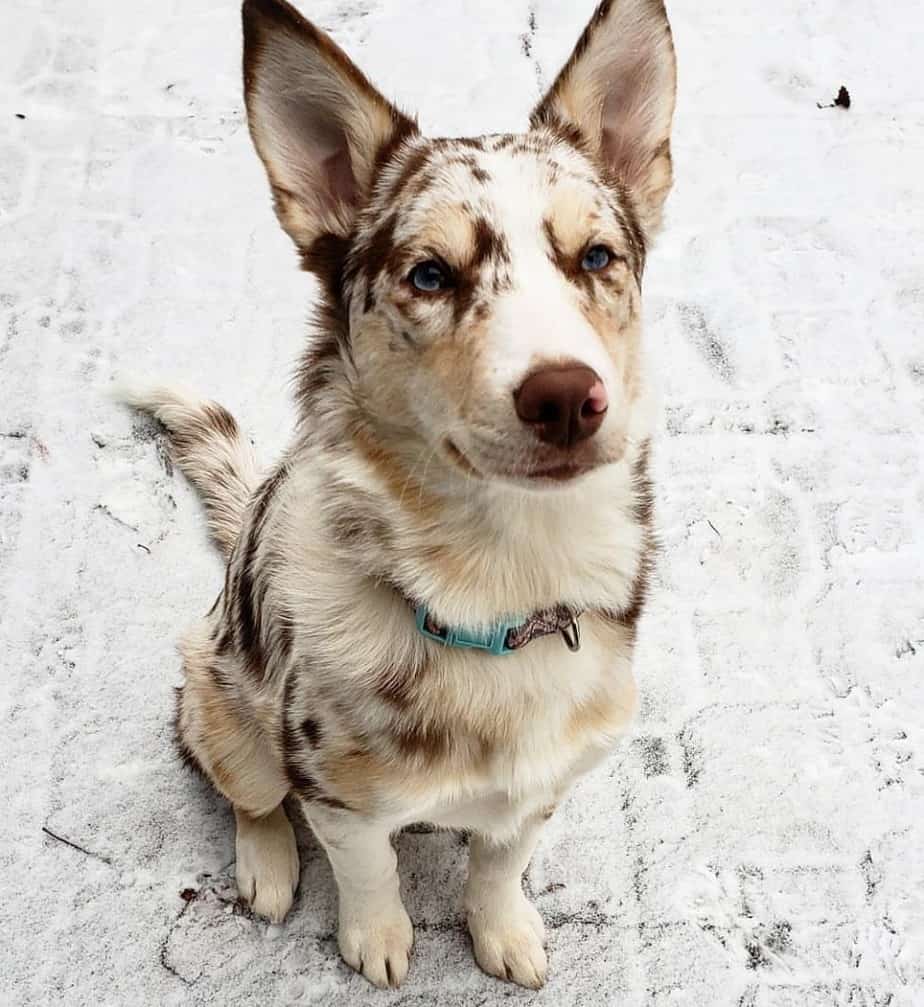 It has an independent streak. It can sometimes try to escape the house and wander around the neighborhood. It can be stubborn as well.
It is a heavy shedder. It would be better to into other mixed breeds if you or your family members have allergies to dog fur. This characteristic would increase the need for grooming activities.
It requires high-level activities. It may be a disadvantage to people who leave the house often and people who prefer staying at home. This trait is not a disadvantage to all owners, particularly to active people. This mix can become unruly and more mischievous when it is unstimulated and bored.
Other Australian Shepherd Mixes
Not the right pup for you but have your heart set on an Australian Shepherd mix? Check out the top Australian Shepherd mixes in America:
3 Reasons Why You Should Get an Australian Shepherd Crossed with Husky
It is an intelligent and easy-to-train dog. Both of its parent breeds are intelligent and diligent breeds. The offspring will ultimately inherit this trait. Your pet will be eager to learn new techniques.
It has a fierce and striking appearance. This crossbreed will have a fox-like face and peculiar combination of eye colors.
It can be a great watchdog. It has an innate loyalty for its owners, but it is a different story when it comes to strangers. It tends to be wary of strangers. This loyalty paired with its wariness to new faces makes it an amazing watchdog.
Appearance, Personality, and Traits of an Australian Shepherd Mixed with Husky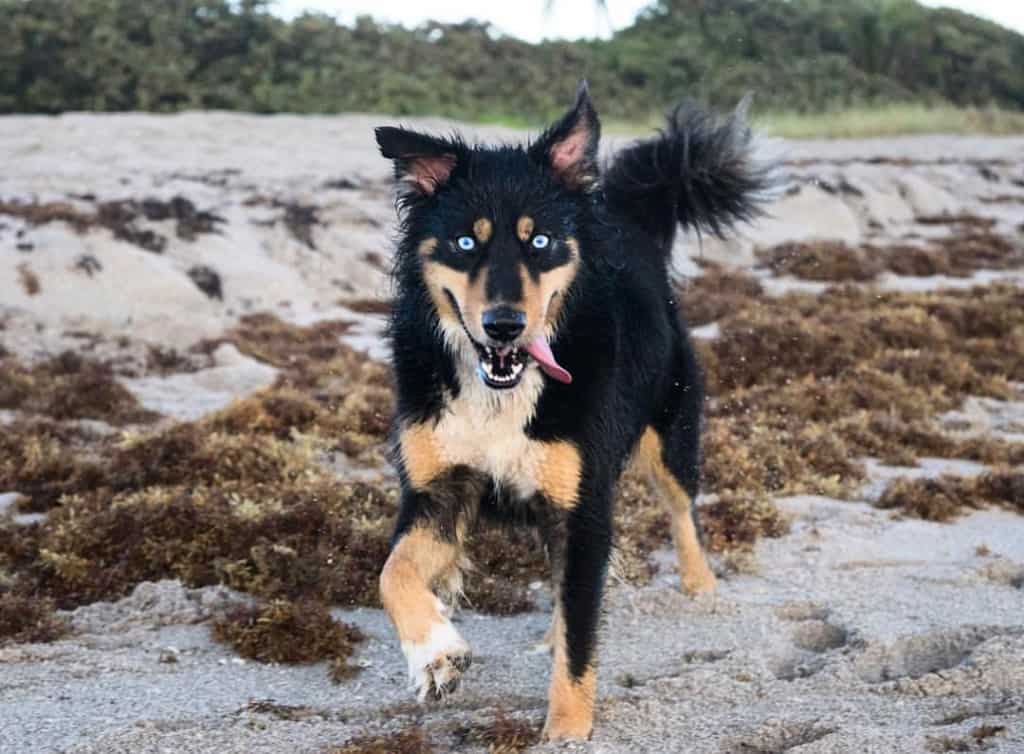 | | |
| --- | --- |
| Weight | 35 – 65 pounds |
| Height | 20 – 23 inches |
| Size | Medium |
| Coat Type | Dense, double-coat, medium-length, straight |
| Coat Color | Brown, gray, black, silver |
| Amount of Shedding | Moderate to heavy |
| Eyes | Black, brown, blue, silver |
| Nose | Black |
| Ears | Floppy |
| Temperament | Intelligent, Independent, Protective, Affectionate |
| Life Expectancy | 10 – 13 years |
| Hypoallergenic | Maybe |
| Kid Friendly | Yes |
| New Owners Friendly | Maybe |
| Breed Recognition | IDCR, ICA |
The Australian Shepherd mixed with Husky puppies weighs from 35 to 65 pounds. The height of this crossbreed varies from 20 to 23 inches, making them medium-sized dogs.
This crossbreed will have a dense, medium-length coat. It has a double coat which is weather-resistant as well. The coat type of the Australian Shepherd Huskies should be considered together with the environment where it will live. You may see a combination of brown, black, silver, and gray coat colors. The chest to belly areas have one dominant color and the rest of the body have another color.
The Australian Shepherd crossed with Husky dogs is intelligent. This trait makes it easier to train because they can catch up and acquire skills faster than the average. These dogs can become service, rescue, and therapy dogs if trained appropriately.
The Husky Australian Shepherd mix dogs have sheer determination and strong guardian skills. They are suitable watchdogs for your home. They tend to be aloof with strangers.
There are times when it desires to be with people and show its affectionate nature. You can manage these moments with initiating early socialization and effective training. Overall, this mixed breed is a good family companion.
Husky Australian Shepherd Puppies for Sale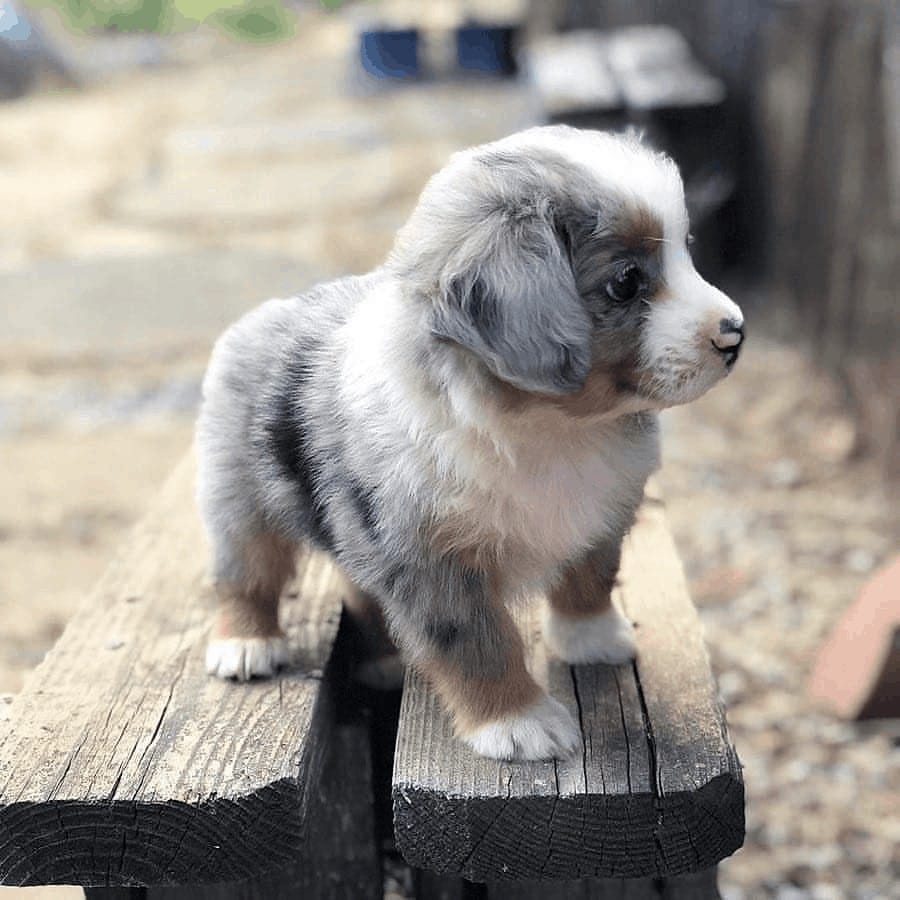 You will need thorough research if you want to acquire the Husky mixed with Australian Shepherd dogs. This activity will help you gauge the dependable and qualified breeders. These set of individuals aid in providing an amiable environment for proper growth and development. They avert the possibility of inbreeding to assure negligible health issues. Trusted breeders will allow you to have a copy of the health records of the parent dogs and the offspring.

This part of the article aims to help you determine potential breeders. Based on the recommendation of the American Society for the Prevention of Cruelty to Animals (ASPCA), I urge you to refrain from buying puppies online. It is also crucial to visit the potential breeders personally. This will help you see if the breeders are doing their best to care for the parent dogs and offsprings.
The average price of an Australian Shepherd crossed with Husky dog ranges from $500 to $1000. Below is a list of possible sources and reliable breeders of the parent breeds of the Australian Shepherd Husky mix dogs:
Australian Shepherd puppies of Oakhurst in Barnesville, MD
Catori's Australian Shepherd in Galt, CA
Australian Shepherd Puppies with AKC Champion Bloodline in Hammond, LA
Aruff Siberian Huskies in Akeley, MN
Bama Huskies kennel located in North Alabama
Loyal Siberian Huskies in Hamer, South Carolina
I do not recommend buying puppies from pet stores, because most stores get their supply of animals from a place with suboptimal conditions. Instead of getting pets from pet stores, you can check out some local rescue shelters. Here are some rescue groups to contact:
Husky House in Matawan, NJ
Delaware Valley Siberian Husky Rescue in Horsham, Pennsylvania
Alabama Siberian Husky Rescue, Inc. in Alabama
AussieRescue & Placement Helpline in New Castle, PA
Australian Shepherd Rescue Midwest in Metamora, IL
Aussie Rescue SoCal in Perris, CA
Grooming Your Australian Shepherd Mixed with Husky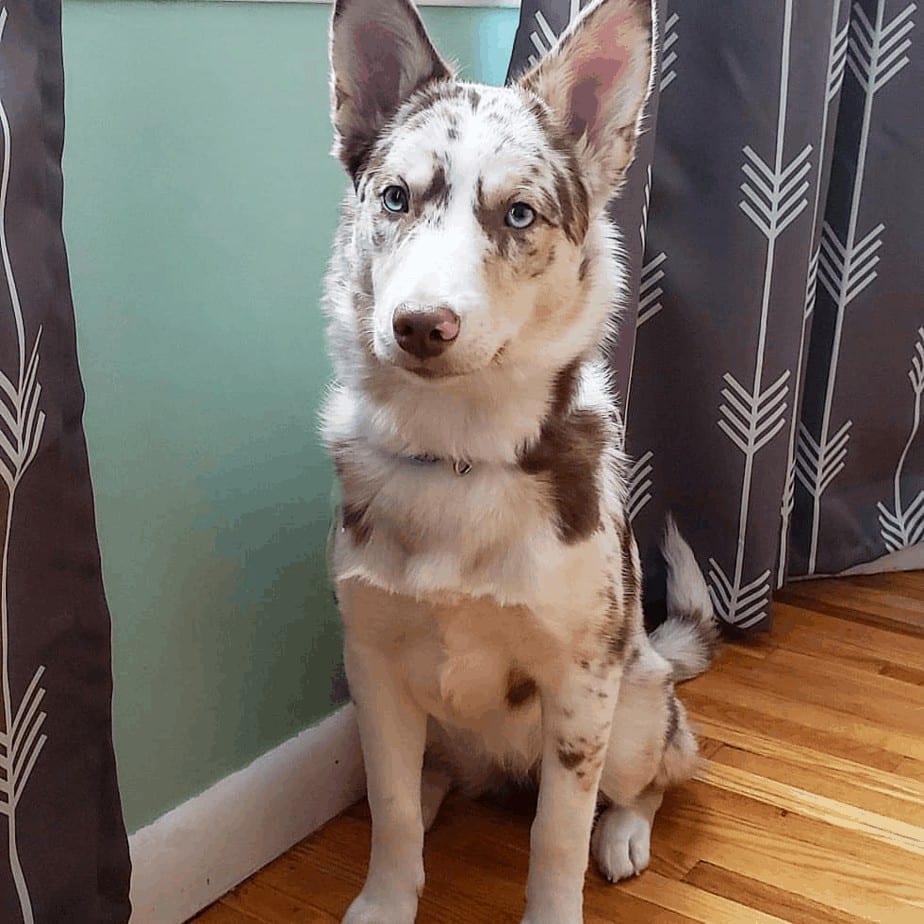 The grooming process provides more benefits other than maintaining the physical appearance of the dog. The benefits of grooming include avoiding issues such as bug infestations, establishing a tight bond between the dog and the owners, moisturizing the coat of the dog, and preserving the neatness of the dogs.
Brushing is an essential part of grooming this mixed breed. The Australian Shepherd Huskies are notorious heavy shedders. You may opt to use of a slicker for untangling mats or knots in the fur. It can run through the thick layers of the double coat and facilitate effective grooming.
The frequency of brushing the coat of a Husky Australian Shepherd mix dog ranges from three to five times each week. It is better to start brushing when you assure that all the coat areas are exposed. You need to take out the dog's collar if the neck is hidden. You may opt to use a slicker brush that has long pins. It can reach the deeper layer of the dog's coat and apply enough pressure to simulate a massage.
Grooming could be a delightful or horrible experience to the dogs, depending on its nature. Some dogs are distressed by the feel of the grooming materials against their skin. A gentle way to help the dog is through desensitization training. To initiate this, you may brush the coat using your hands and watch out for the dog's reaction to it. You may need to wait for a few days or weeks before you can initiate brushing with a slicker brush or metal comb.
Trimming the fur of the dog is another step in the grooming process. It should be noted that you will move the thinning shears with the direction of hair growth.
You should give a bath to this dog when necessary. It becomes necessary when the dog is visibly dirty or smelly. I advise that you use hair products with neutral pH ingredients like oatmeal and aloe vera. Using these products will add to the beauty of the dog's coat.
The small parts of the dog should be groomed as well, such as the eyes, ears, nails, nose, and paws. You should never use a cotton swab for their ears. You can use a cotton ball with mineral oil or microfiber cloth with mineral oil to remove debris from the eyes. Another clean cotton ball and a cleanser with dog-friendly formulation are needed for cleaning the ears of the Husky mixed with Australian Shepherd pup.
You may choose to visit a trustworthy groomer and schedule a grooming appointment for your dog if you have a busy schedule or work.
Australian Shepherd Crossed with Husky Health Problems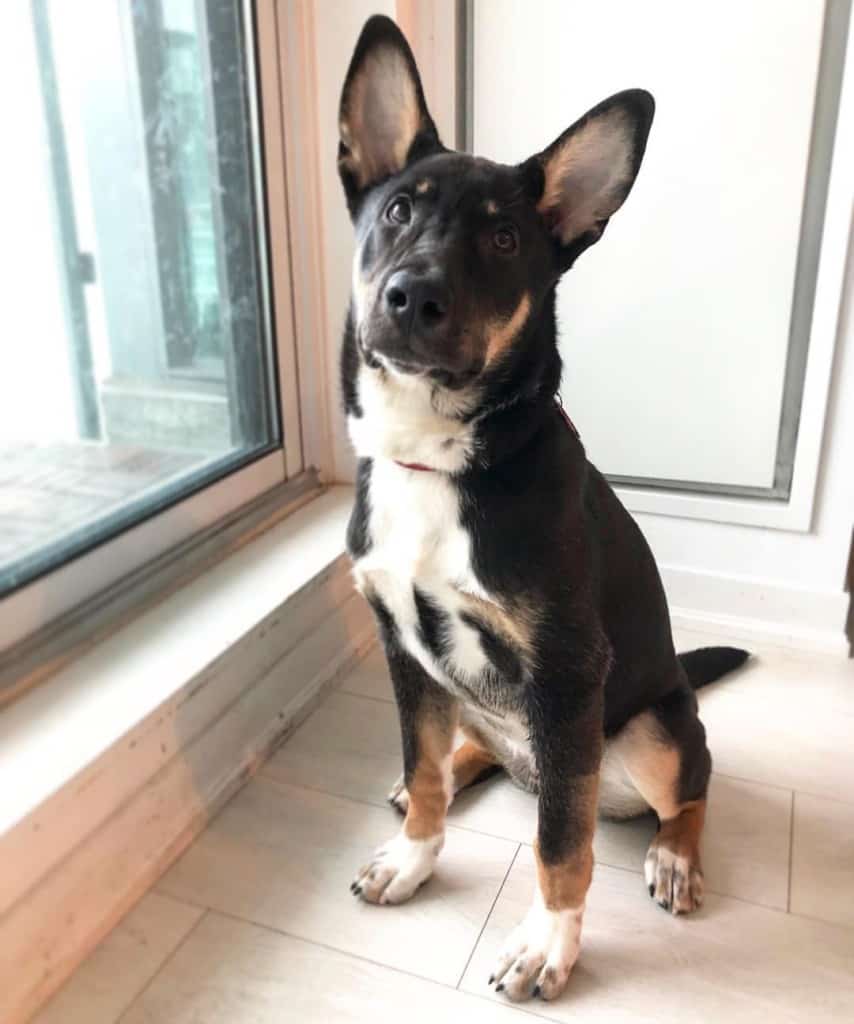 The Husky crossed with Australian Shepherd dog is expected to live until 12 to 14 years. Both environmental and genetic factors could affect positively or negatively the long-term well-being of the crossbreed.
Siberian Huskies are generally more prone to health issues than the Australian Shepherd breed. A responsible owner should be mindful of this and watch out for possible manifestations. Here is a list of some of the known health conditions in a cross between a Siberian Husky and an Australian Shepherd:
Hip dysplasia: This health problem occurs generally for the old dogs, but a predisposition causes it to appear in the younger ones too. It may cause intense pain for the dog because of joint inflammation.
Heat stroke: Since this breed has a thick double coat, they tolerate the cold weather more than the hot weather. They are more prone to developing heat stroke.
Epilepsy: It is a neurologic problem that leads to multiple seizures. This may be due to structural or idiopathic causes.
Progressive Retinal Atrophy: This condition may cause the deterioration of the dog's vision. It is the decline of the photoreceptor cells in the retina of the eyes. These cells function to convert light energy to electric stimuli. Their decline means that this may lead to blindness.
Cataract: This condition refers to the disorder of the eye lens. This causes cloudiness in this crystalline structure.
I suggest that you subject the pup to early and timely vaccinations as well. This prevention method is crucial in avoiding sickness like adenovirus, parvovirus, hepatitis, parainfluenza, measles, and rabies.
The transparency of breeders will help you acquire the results of the dog and its parents' DNA testing. This document would provide a deeper insight into the health status of the dog. You may consult with a veterinarian to help achieve the dog's optimal health.
Australian Shepherd Husky Mix Food Requirements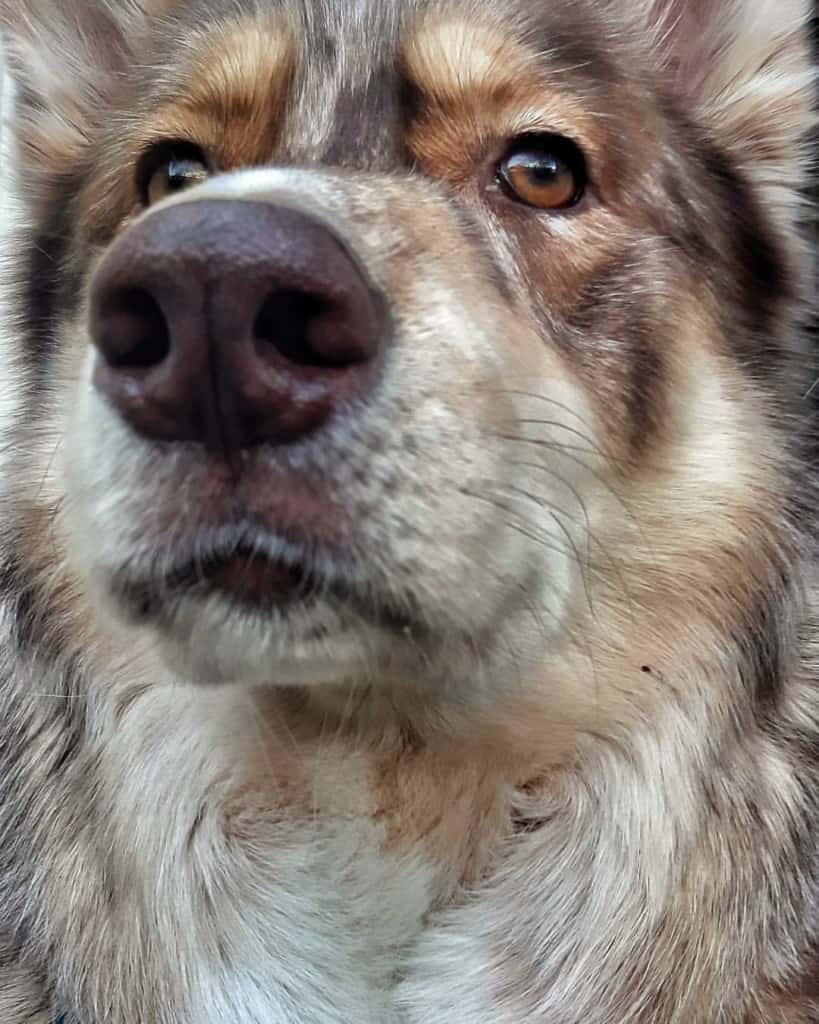 Proper nutrition composed of a balanced mix of nutrients is indispensable to achieve the dog's peak health status. Good nutrition will provide the fuel needed for their everyday activities, especially for this dog's high energy activities.
The suggested amount of food for an adult Australian Shepherd Husky mix dog may differ from 1 1/2 cup to 3 cups of high-quality kibbles. It is important to know that dogs require a particular amount of food based on their rate of metabolism, weight, activity level, and age. I recommend serving the dry food in two meals per day.
Proper development and functioning come from adding some essential minerals into the dog's diet. To avoid bone fractures and immature bone development, phosphorus and calcium are truly crucial. These minerals also help in muscle growth and blood disorders. Another helpful and essential mineral is magnesium. This also aids in bone and muscle growth.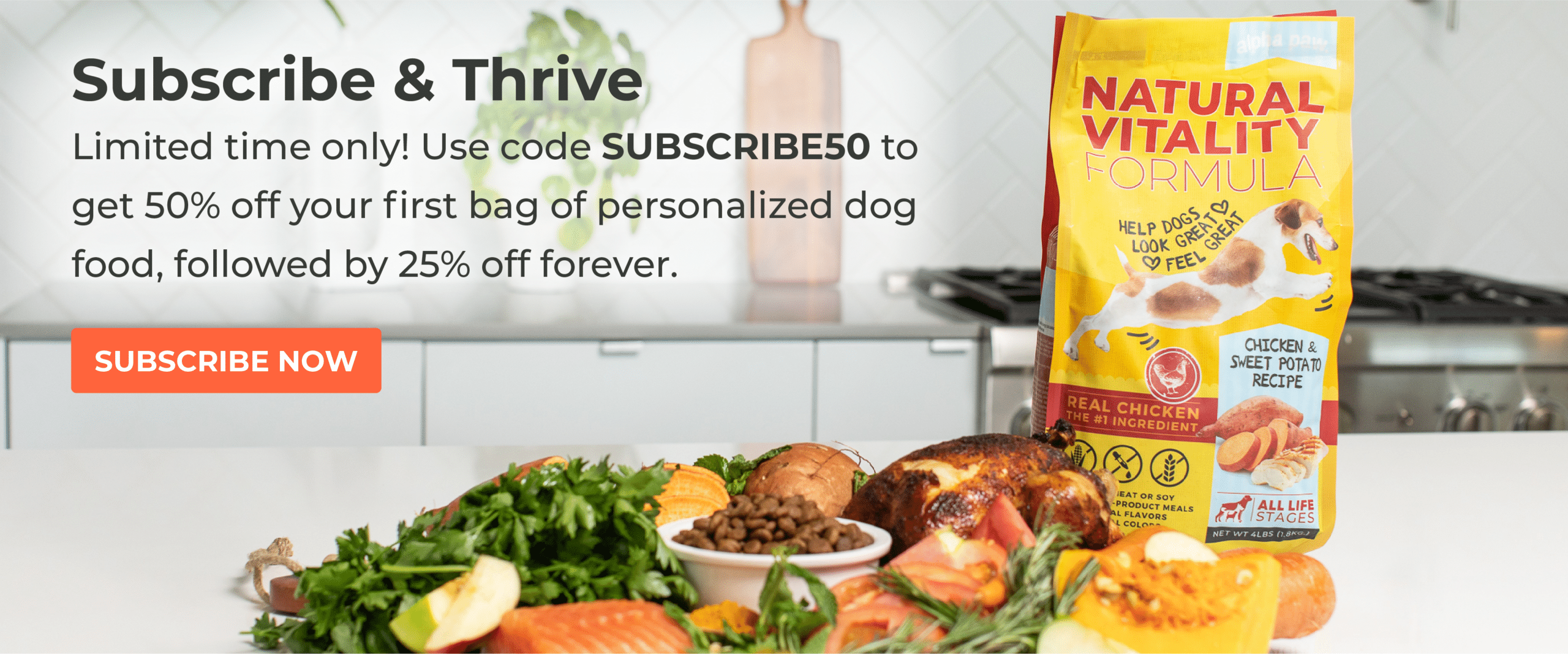 Strong and clean gums and teeth look great on every dog. I recommend that you feed your dog with dry food. Here is a list of the best dry food for the Australian Shepherd crossed with Husky dogs.
Earthborn Holistic Grain-free Dry Dog Food: This formulation does not contain coarse grains, potatoes, and gluten that can upset a dog's stomach or cause skin problems. It also contains antioxidants and vitamins, along with 32% protein and 18% healthy fat. It contains herring meal, canola oil, and peas.
CANIDAE Grain Free Pure Sky Dry Food: I recommend this dry dog food for dogs with serious problems on allergy and digestion. It has a simple formulation made up of eight primary ingredients. It contains a very of meat products like fresh duck, chicken fat, and turkey. You can be assured of its health benefits since it is also packed with probiotics, minerals, and vitamins.
Purina HA Hypoallergenic: Some mixed breeds may be susceptible to food allergies and food intolerance. This product is a carefully manufactured food with tiny protein molecules. You can give this food exclusively for eight to 12 weeks to optimize the effect of the diet. After this period, you may opt to switch to another dog food or mix this type of kibbles with another.
Wellness Core Natural Grain-free Dry Dog Food: This high-quality meal includes graded meat and high protein content. This dry food is perfect for growing pups or adult dogs with digestion problems. It has chrondroitin and glucosamine that aid in joint development. It has natural ingredients like apples, broccoli, blueberries, and kale. It has supplemental minerals and vitamins as well.
Purina Pro Plan Savor Dry Puppy Food: This formulation has chicken and fish as the primary sources of protein, amounting to 28%. It contains probiotics for better digestion. It is perfect for picky eaters that prefer savory dog food formulation.
You should make it a habit to monitor the weight of your dog. Overweight dogs may be prone to develop structural defects. You will notice that the dog is heavier, easily tires during exercise, and has visible excess body fat. This condition rises greatly during the old age. It may also be caused by hormone problems.
To ensure that your dog is in its peak condition, it is advisable to have a word and set appointments with a reliable veterinarian. These check-ups will help you become more aware of the current conditions and possible health risks of the dog. The veterinarian can determine if the dog is way beyond the ideal body weight and proportions as well.
Your dog's health and happiness don't have a price. Keep worst dry dog food from your canine's menu as you have plenty of better choices for them. Check out, for example, Wellness Core Dog Food, Dog For Dog Food, or Nutra Thrive dog food supplement as they contain a much more balanced mix of nutrients. For playful, energetic puppies you can skim through best puppy food brands and find a perfect choice. For older gray-coated dogs try to find something in best senior dry dog food. They are not Pugs but might find best dry dog food brands for Pugs delicious. Inheriting lots of genes from their parents, these doggos have a unique personality and preferences. Check out the lists of dry dog food for small dogs or best large breed dry dog food and see if any corresponds to your pup's affinity. Don't forget to check with your vet if you can change your furry friend's diet.
Husky Australian Shepherd Mix Exercise Requirements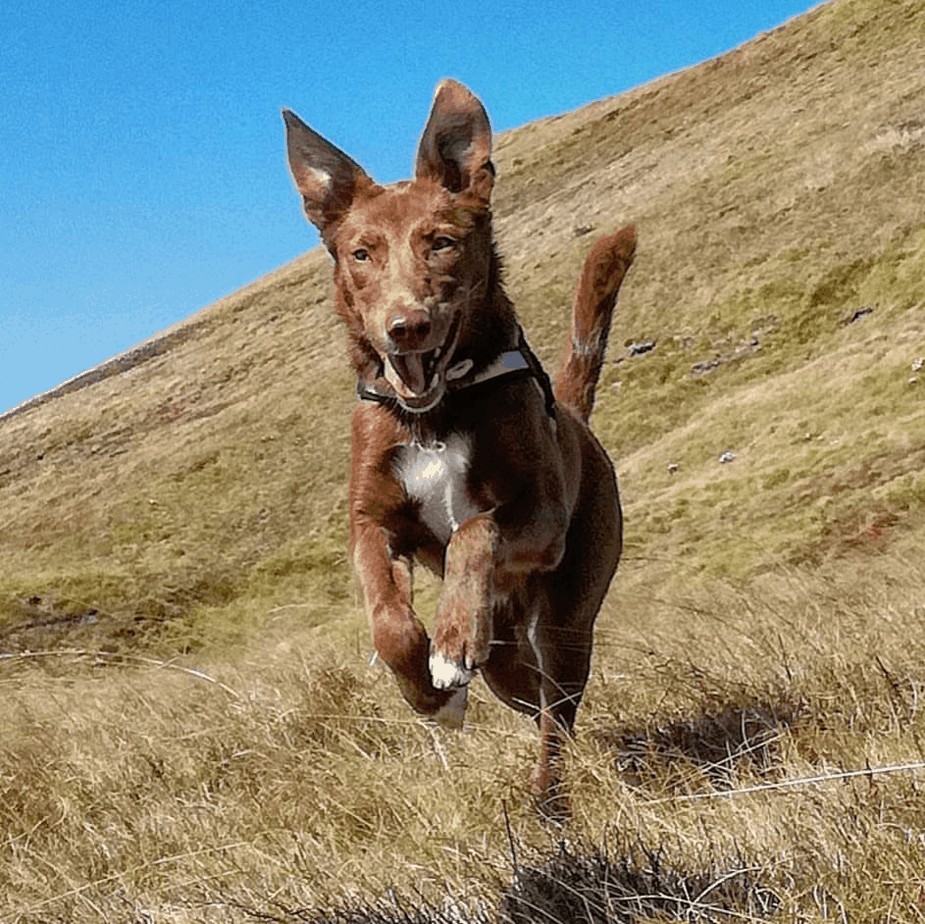 The Husky Australian Shepherd mix dogs need physical activities for long duration every day. These activities can last for at least one and a half hour. To capture the attention of your dog, proper and adequate stimulation for the Husky crossed with Australian Shepherd dog is needed. Some of the favorite outdoor activities of this crossbreed are jogging, fetching, and hiking.
This crossbreed is a strong chewer. You can occupy the dog in a munching activity to avert boredom. Chewing also aids in maintaining the cleanliness of the teeth and gums. This pup may enjoy the Leaps & Bounds Romp and Run Spiny Bone Dog Toy. It is available in different colors and made of sturdy material.
The Husky Australian Shepherd mix dogs require a large fenced backyard. Its independent streak predisposes the dog to roaming and escaping the neighborhood.
During its younger years, you may choose to keep the puppy in the house for physical activities where you can monitor it better. You can buy the Animaze Adjustable Exercise Black Pen for Dogs. It can be personalized, depending on the activity for the day. It is also easy to set up.
Husky Crossed with Australian Shepherd Training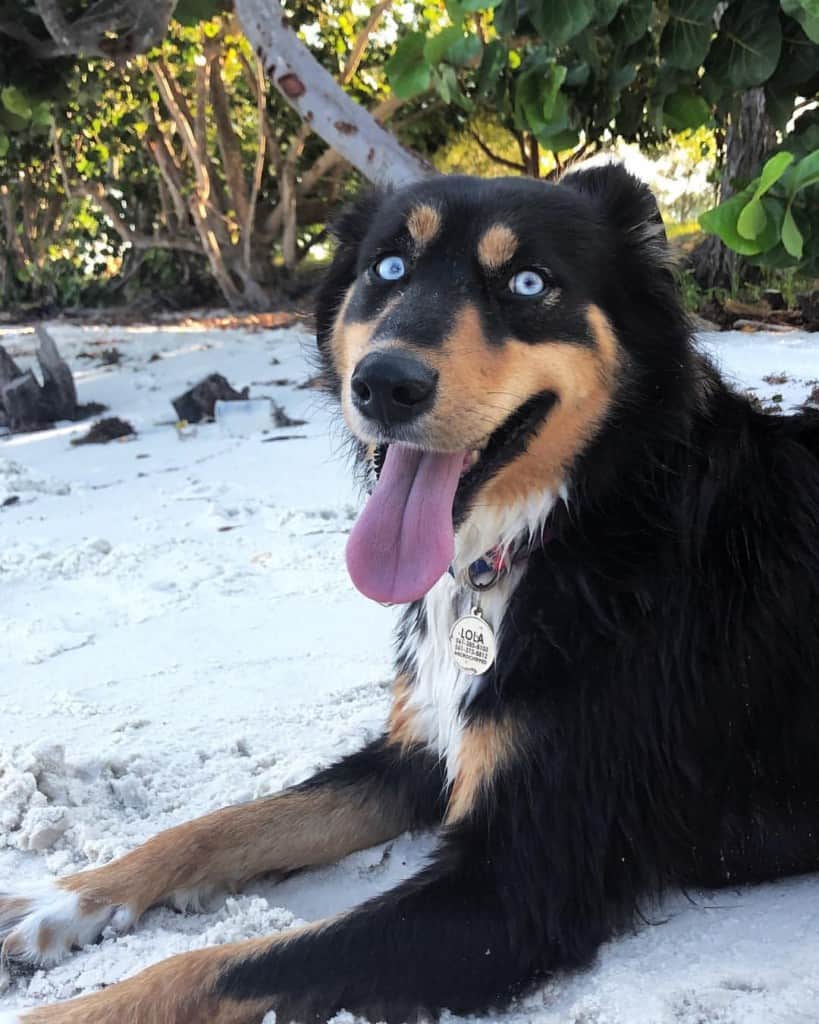 The Australian Shepherd crossed with Husky dogs has a great potential to become service, rescue, and therapy dogs. Training will be necessary to achieve its best behavior and skill acquisition.
Aside from adequate physical and mental stimulation, obedience training should be initiated. It is important to be helpful and strong in interacting with your dogs. Here are some tips on training the Husky mixed with Australian Shepherd dogs:
Leash training: This will prevent your dog from pulling ahead during walks. An option to consider is the 'no-pull' dog harness. It has a mechanism of applying gentle pressure from the opposite side of the dog's pull to turn the dog's attention back to the owner.
Never hit your dog: This action will affect your bond with the dog. The dog could see you as a threat and attack you. It may develop antisocial personality traits.
Chew Toy Training: Some dogs tend to chew on the nearest object. This may cause the destruction of property and health problems. One way to stop this behavior is offering a tasty chew toy in place of the other object. It is important to only do this when you caught the dog during the act of chewing.
Take advantage of its young age: Puppies learn the fastest among the age range of dogs. You need to be consistent and reasonable when training puppies.
You can hire a professional dog trainer if you need more information and help in applying the training methods.
Australian Shepherd Mixed with Husky and Families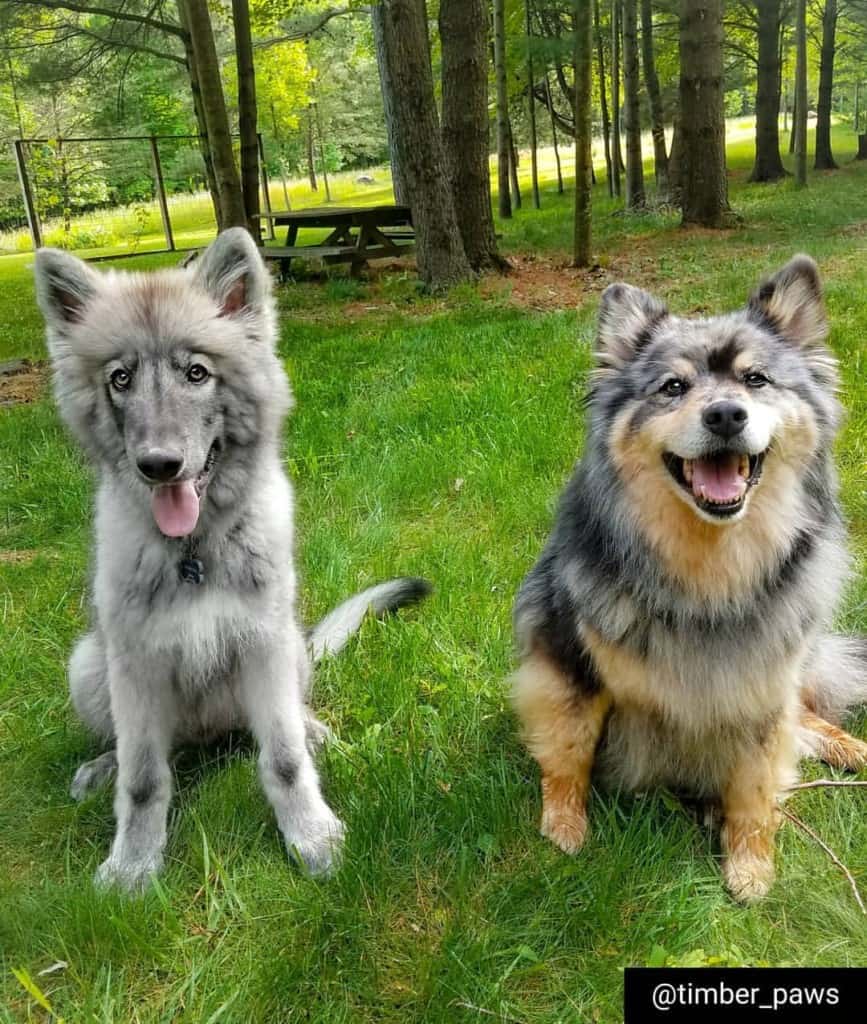 Australian Shepherd mixed with Husky dogs is affectionate and loyal to their owners. They also enjoy their time with other dogs and pets. They could demand the same level of energy as the other pets.
For a better family dynamic with this dog, you may employ early socialization training, as early as 2 1/2 weeks. This process will let the dog grow into a courageous and poised adult. The dog will feel at ease with interacting with people and other dogs. This will also enhance the capabilities of the dog in becoming herders or service dogs.
As a responsible adult, you should keep an attentive eye on the dog-child interactions. It is crucial to teach the children to avoid distressing the dog during meal time and rest.
You must be wary of the sizes of the other pets you have. This crossbreed may become intimidated with breeds with larger sizes.
In taking care of the Husky Australian Shepherd mix dogs, you need to allow room for playful interactions and bonding. You will need to balance the time for discipline and fun.
References:
Turnova, Evelina Hrckova, et al. "A Novel Mutation in the TYRP1 Gene Associated with Brown Coat Colour in the Australian Shepherd Dog Breed." Animal Genetics, vol. 48, no. 5, 12 May 2017, pp. 626–626., doi:10.1111/age.12563.
Zhao, X., et al. "A Genome-Wide Association Study for Canine Cryptorchidism in Siberian Huskies." Journal of Animal Breeding and Genetics, vol. 131, no. 3, 25 June 2013, pp. 202–209., doi:10.1111/jbg.12064.
Morgan, Diane. Siberian Huskies for Dummies. Wiley Publishing, 2001.
Schwartz, Charlotte. Australian Shepherd. Kennel Club Books, 2009.
https://en.wikipedia.org/wiki/Husky
https://en.wikipedia.org/wiki/Australian_Shepherd