Poodle German Shepherd Mix Facts
Table of Contents
1

 German Shepherd Poodle Mix

2

 3 Reasons Why You Shouldn't Get a Poodle German Shepherd Mix

3

 Other German Shepherd & Poodle Mixes

4

 3 Reasons Why You Should Get a German Shepherd Crossed with Poodle

5

 Appearance, Personality, and Traits of a Poodle German Shepherd Mix

6

 Poodle Crossed with German Shepherd Puppies for Sale

7

 Grooming Your German Shepherd Poodles

8

 German Shepherd Poodle Mix Health Problems

9

 Poodle Crossed with German Shepherd Food Requirements

10

 Poodle German Shepherd Mix Exercise Requirements

11

 Poodle Crossed with German Shepherd Training

12

 German Shepherd Mixed with Poodle and Families

13

 References:
German Shepherd Poodle Mix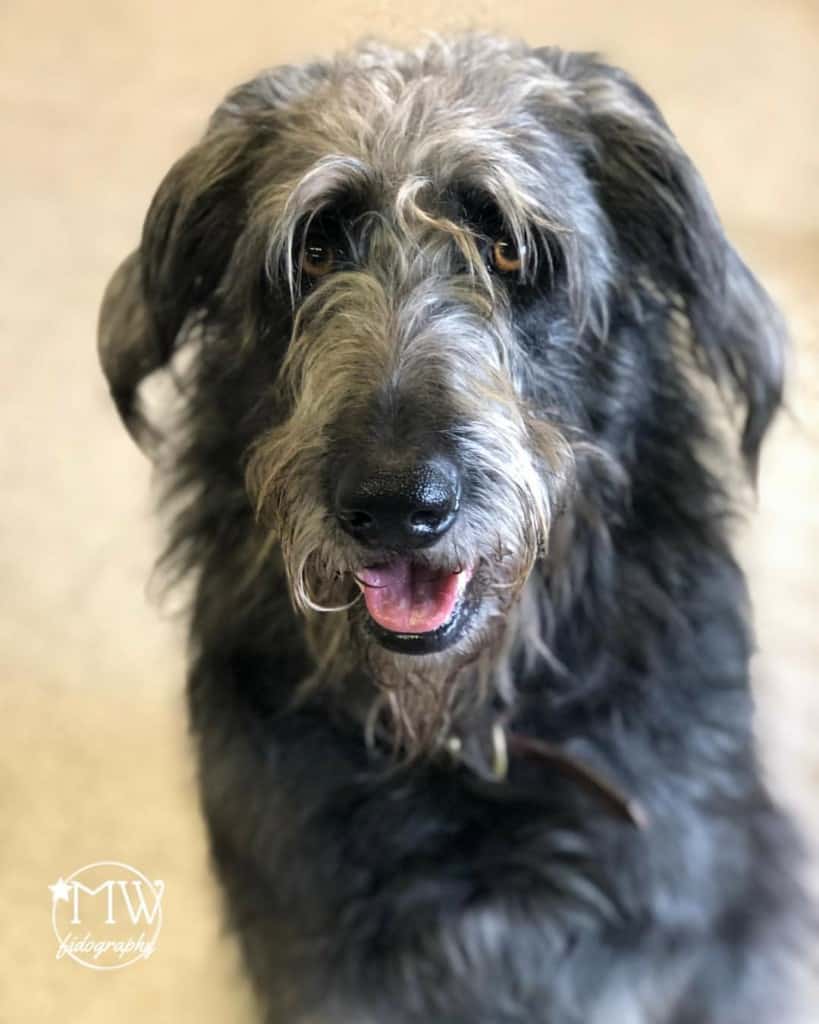 The German Shepherd Poodle breed is a cross between the well-known parent breeds Poodle and German Shepherd. This crossbreed occasionally called as Shepadoodle, mixes the courageous German Shepherd and the fancy Poodle.  This particular mix exhibits loyalty and intelligence.
The two contrasting breeds, particularly in terms of their sizes, affects greatly the traits and appearance of the offspring.
3 Reasons Why You Shouldn't Get a Poodle German Shepherd Mix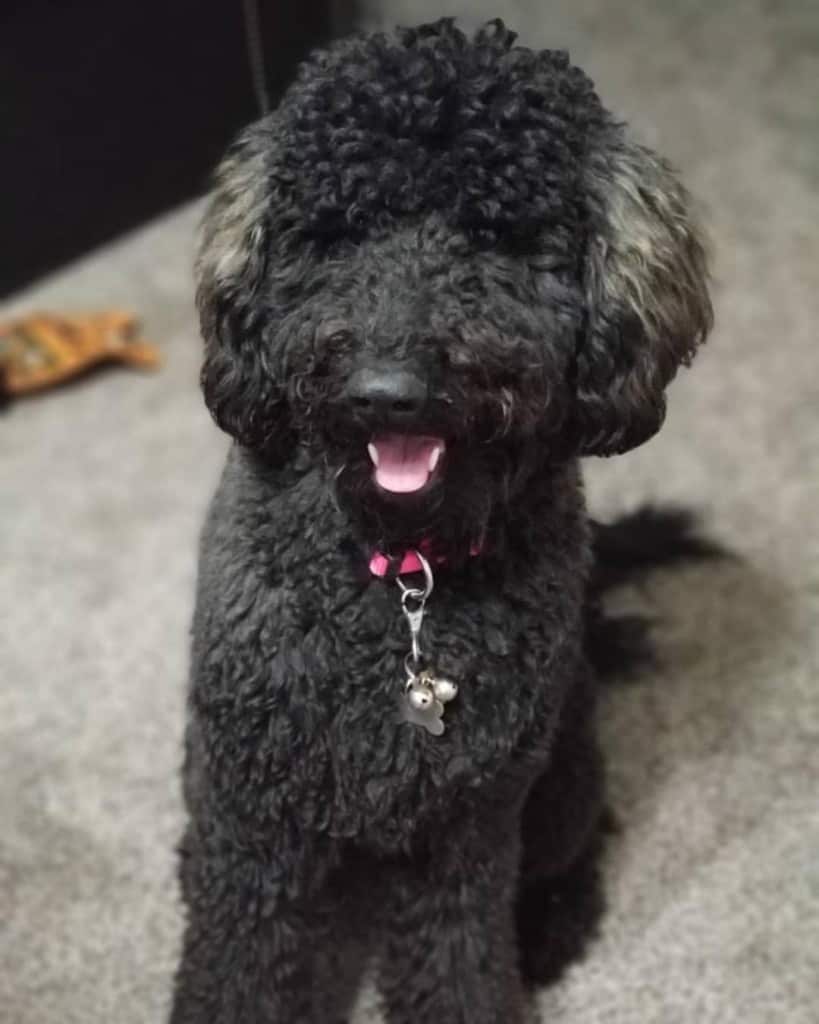 It requires a high level of activities. It may be a disadvantage to people who leave the house often and people who prefer staying at home. This trait is not a disadvantage to all owners, particularly to active people. This mix can become unruly and more mischievous when it is unstimulated and bored.
Hypo-allergenic quality is not assured. The reason behind this is the science of crossbreeding. There might be offspring that could possess high shedding characteristics.
It is recommended to train it early. This trait may discourage new owners who are not well-informed. This could also take a lot of time for the owners.
Other German Shepherd & Poodle Mixes
Choosing the dog breed that aligns with your lifestyle is the most important decision you can make. Every year tens of thousands of dogs are abandoned or put up for adoption because the owner was irresponsible and didn't do their research before choosing a dog that isn't a great for their lifestyle.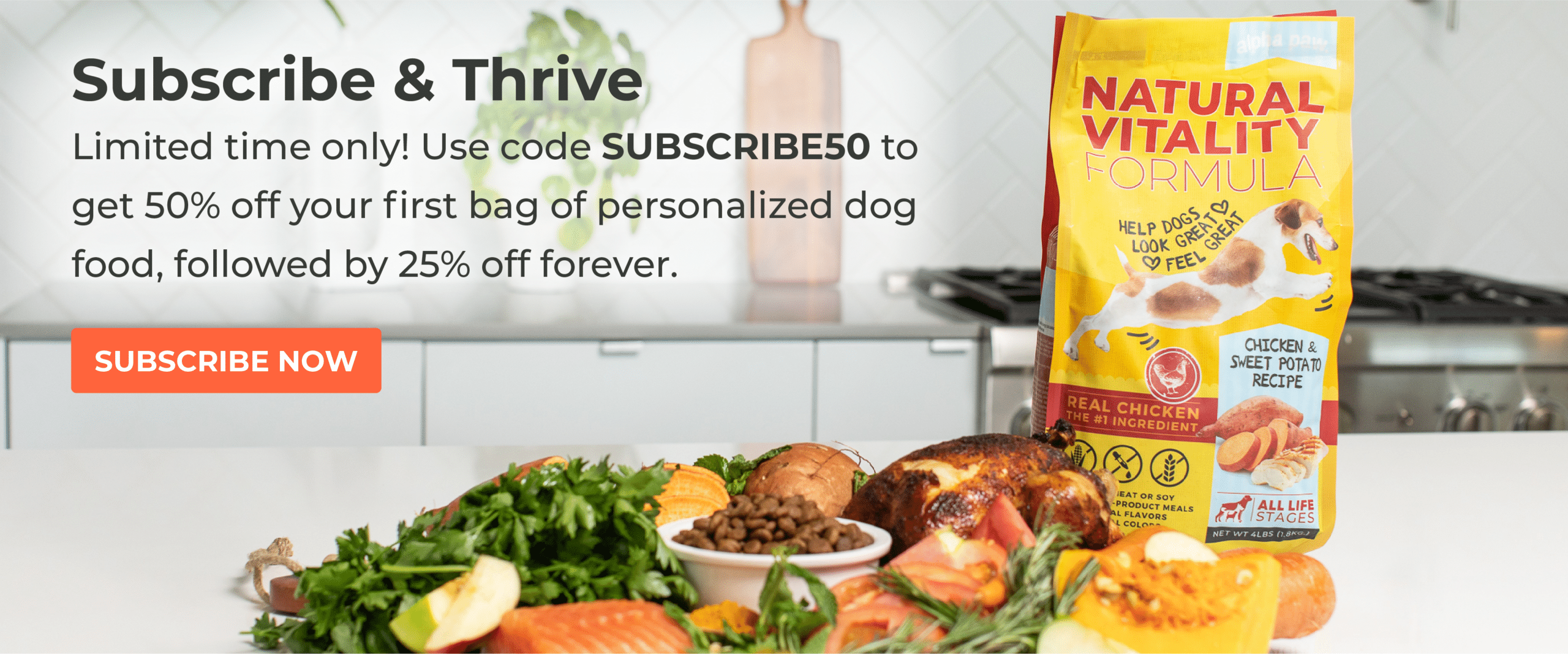 Not sure the Poodle German Shepherd aligns with your lifestyle? Consider adopting one of 50+ popular German Shepherd mixes or Poodle mixes.
Alpha Paw has conducted the most in-depth research into the most popular German Shepherd Mixes in America:
3 Reasons Why You Should Get a German Shepherd Crossed with Poodle
It is an intelligent and easy-to-train dog. Both of its parent breeds are intelligent breeds. The offspring will ultimately inherit this trait. Your pet will be eager to learn new techniques.
It can be a great watchdog. It has an innate loyalty for its owners, but it is a different story when it comes to strangers. It tends to be wary of strangers. This loyalty paired with its wariness to new faces makes it an amazing watchdog.
It is a wonderful family companion. It is pleasant to live with. Kids will love being around it, and it will help in watching over your kids.
Appearance, Personality, and Traits of a Poodle German Shepherd Mix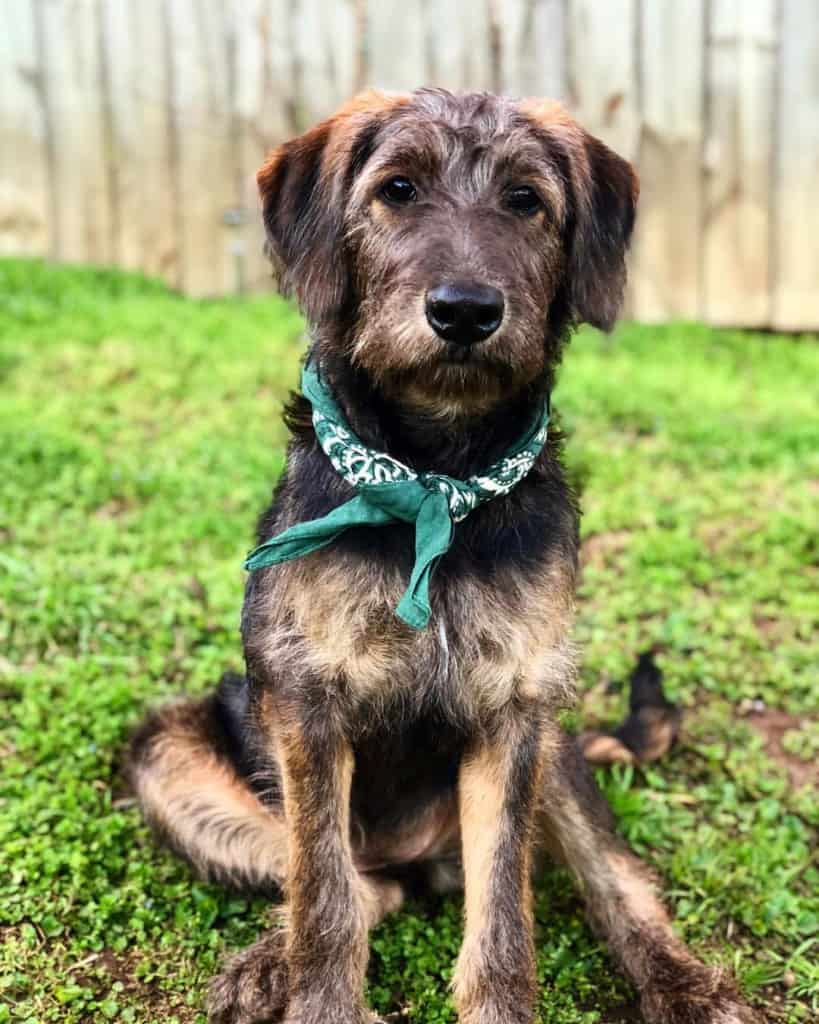 | | |
| --- | --- |
| Weight | 50 – 125 pounds |
| Height | 22 – 28 inches |
| Size | Medium to large |
| Coat Type | Medium-length, wavy or curly |
| Coat Color | Black, cream, tan, sable, gray |
| Amount of Shedding | Light to moderate |
| Eyes | Black or brown |
| Nose | Black |
| Ears | Floppy |
| Temperament | Energetic, Loyal, Wary of Strangers, Affectionate |
| Life Expectancy | 12 – 14 years |
| Hypoallergenic | Maybe |
| Kid Friendly | Yes |
| New Owners Friendly | Maybe |
| Breed Recognition | ACHC, IDCR, ICA |
The Poodle mixed with German Shepherd puppies weighs from 50 to 125 pounds. The variance of weights may be attributed to the contrasting sizes of its parent breeds. Their height may range from 22 to 24 inches.
The German Shepherd Poodles have a medium-length coat. It may inherit either the curly type coat of the Poodle parent breed or the wavy type coat of the German Shepherd. The coat colors can be a mixture of gray, black, cream, tan, and sable.
The Poodle German Shepherd mix features the energy and courage of the German Shepherd breed in a subtler way. You would appreciate its loving nature and energy as you play together.
The German Shepherd crossed with Poodle dogs is intelligent. This trait enables faster training and easier acquisition of skills and commands. These dogs can become service dogs if trained appropriately.
This crossbreed tends to be a great family dog. It needs to be around people most of the time. If left unattended, it may develop separation anxiety and other negative psychologic disposition.
Poodle Crossed with German Shepherd Puppies for Sale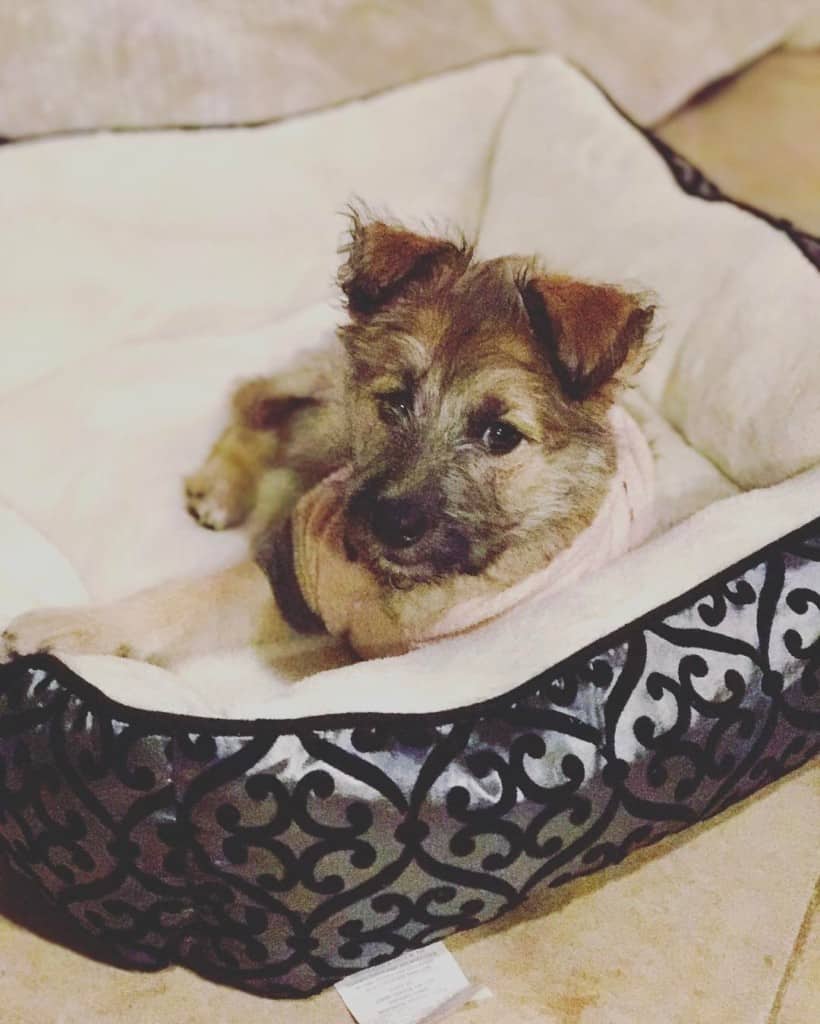 Crossbreeds, like the Poodle crossed with German Shepherd breed, are more difficult to acquire than purebred dogs. It is crucial to be selective in choosing where you would get the dog. A responsible breeder must be knowledgeable about the breed and the optimal conditions where he grows the dog.
Aside from thorough research of canine resources and breeders, it is optimal to visit the home of the breeder or the kennel of the venue. You can also inspect how the parent breed is living. You must observe the cleanliness, odor, and other factors for the living conditions of your future family member.

Another important variable in buying the crossbreed is good communication with the breeder. You should not let go of the chance to have an expert consultant throughout the crossbreed's life. The professional breeder can help you if you encounter some problems. The breeder will also provide the necessary documents for acquiring more insight into the dog's condition, such as genetic testing, vaccinations, and parent breed's health certificates.
The average price of a German Shepherd mixed with Poodle dog is around $800. Below is a list of possible sources and reliable breeders for the German Shepherd Poodle mix dogs:
Shepadoodles of Greenfield Puppies in Pennsylvania
Shepadoodles of McCumberHaus in South Lake Tahoe, CA
Shepadoodles Puppies of Double R Doodles in Stonefort, IL
Shepadoodle Puppies of Keystone Puppies in Mount Joy, PA
Buying online or from pet stores is strongly discouraged by certified kennel clubs and veterinarians. These sources have inconsistencies and unreliability. If you are doubtful of breeders, you could check out a few non-profit rescue centers for particular dog breeds. Below is a list of rescue groups to contact:
Idaho German Shepherd Rescue in Boise, ID
German Shepherd Rescue & Adoption, Inc. in North Carolina
Mid-Atlantic German Shepherd Rescue in MD, DC, VA, PA & DE
Poodle Rescue of Houston in Houston, TX
NorCal Poodle Rescue in Poplar Road Auburn, CA
Florida Poodle Rescue in St. Petersburg, FL
Grooming Your German Shepherd Poodles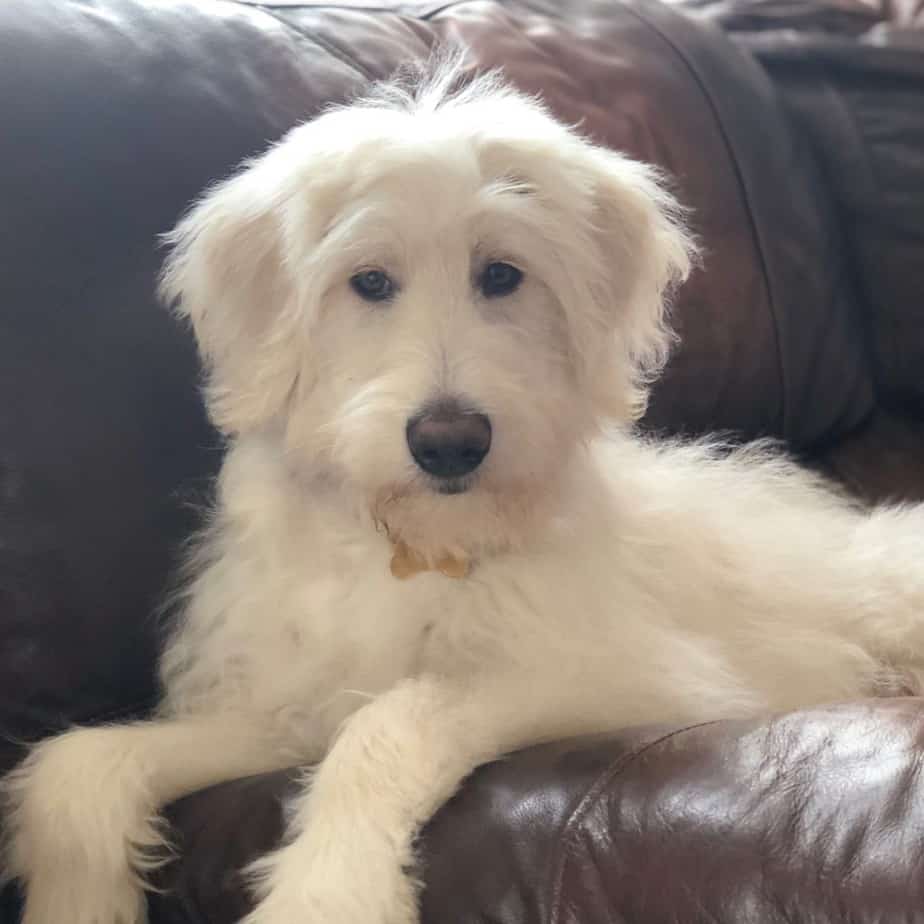 Brushing is an essential part of grooming this mixed breed. The German Shepherd Poodles may shed lightly to moderately, based on the dominant genes between their parent breeds. Brushing is beneficial in developing your bond with your dog as well as its aesthetic value.
Grooming the dog is an opportunity to inspect for possible irritation reactions, deformities, redness, rashes, hot spots, bald spots, and swelling on the dog's coat. It is worth giving some time instead of becoming frustrated when the dog gets ill. It also aids in removing loose hair. You may opt to use of a slicker for untangling mats or knots in the fur. The slicker brush is capable of penetrating the thick layers of the double coat and enable a wonderful grooming session.
The coat of the German Shepherd Poodles needs two to four times of brushing per week. Its active lifestyle contributes to becoming more unkempt faster than other less energetic breeds. Daily brushing is necessary during the seasons of undercoat shedding.
I advise that you groom the dog on a flat surface or clean table. It is better to do the activity in a tranquil and peaceful environment to reduce the chances of irritability. Throughout the process, you need to be perceptive of the dog's mood. It is essential that you apply gentle touches and as minimal pressure as possible.
Poodle crossed with German Shepherd dogs are mainly odor-free and pristine. Their bathing schedule maybe once every two to three months. Weekly bathing is unnecessary and could inflict harm as it removes the dog's natural oils from the skin. Human shampoo is prohibited. You should only use a shampoo formula that is hypoallergenic and neutral pH.
In grooming the Poodle mixed with German Shepherd dogs, you must also pay attention to the small parts such as the teeth, nails, eyes, nose, paws, and ears. You should look thoroughly for signs of eye, nose, or ear infections. You will need a clipper to care for the dog's nails. If you are unsure of clipping the nails, I advise that you set an appointment with a local groomer. The nails are important parts of the dog, and they easily chip off by accident.
For the dog's teeth care, you must purchase a pet toothbrush and pet toothpaste. The procedure for brushing the teeth of the German Shepherd Poodles is the same for brushing your own teeth. Some dogs may be wary about people's touching their teeth or feet. You will need some extra time to allow for familiarity to settle in. You must conduct the activity in a gradual manner.
German Shepherd Poodle Mix Health Problems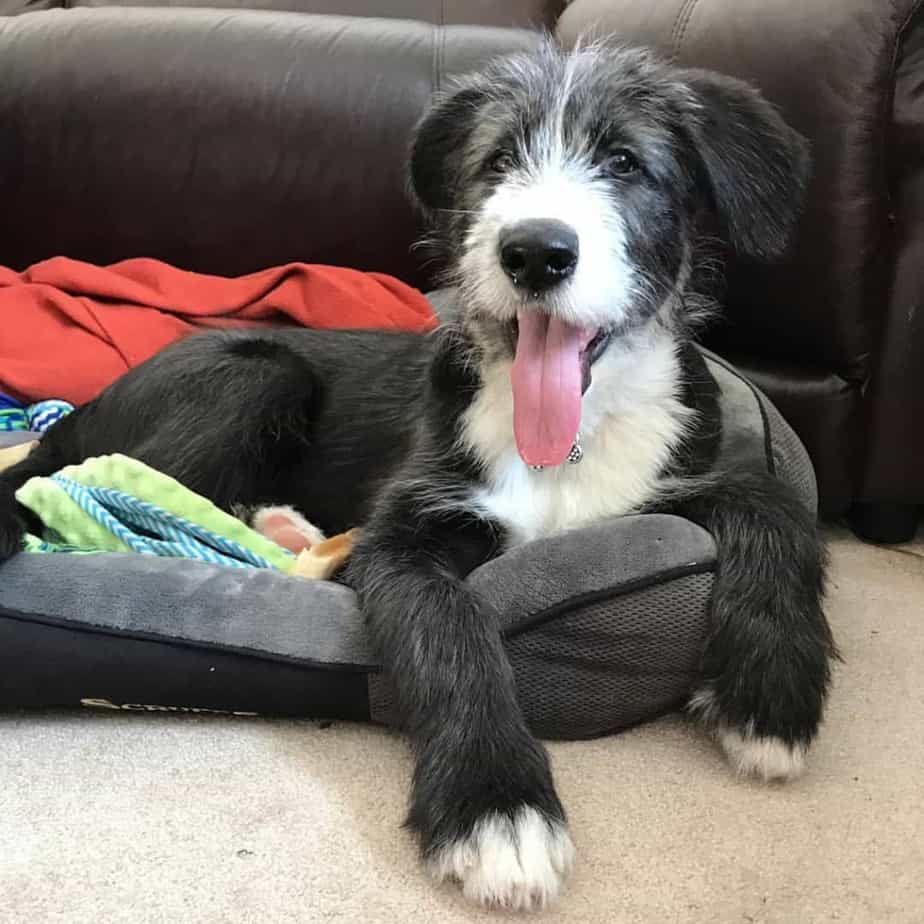 The life span of the Poodle crossed with German Shepherd dog ranges from 12 to 14 years. Its health status and risk factors depend on genetic inheritance and environmental factors.
The parent breeds Poodle and German Shepherd have a variety of differences in health predilections and benefits. Below is a list of the usual health problems observed in the combination of a Poodle and a German Shepherd:
Hip and elbow dysplasia: This condition occurs often in heavy dogs. It is caused by the displacement of the thighbone and hip joint. This may lead to pain during walking and immobility of the canine's legs.
Perianal Fistula: This illness occurs mainly in the parent breed German Shepherd. This happens when the skin surrounding the anus drains and communicates with an internal cavity. The wounds on the anus may cause foul smelling discharge and infections.
Tick and flea infestations: This condition is mostly caused by poor grooming habits. This is also a reminder of how crucial grooming can be.
Osteoarthritis: This degenerative disorder is a result of aging. It leads to difficulty and pain when utilizing the affected joint. In German Shepherd crossbreeds, the most affected part is the spine.
Hemophilia: This is a blood disorder that manifests as prolonged wound closure and healing and excessive bleeding. It is incurable but manageable. It is important to notice this early on the life of the dog.
One of the primary prevention methods you can do is having consistent schedules with the veterinarian. These visits will allow you to track the course of health problems. These visits can also help reassure you if you notice some suspicious signs that need to be addressed. A minimum of an annual checkup is recommended for dogs with no warning signs.
Poodle Crossed with German Shepherd Food Requirements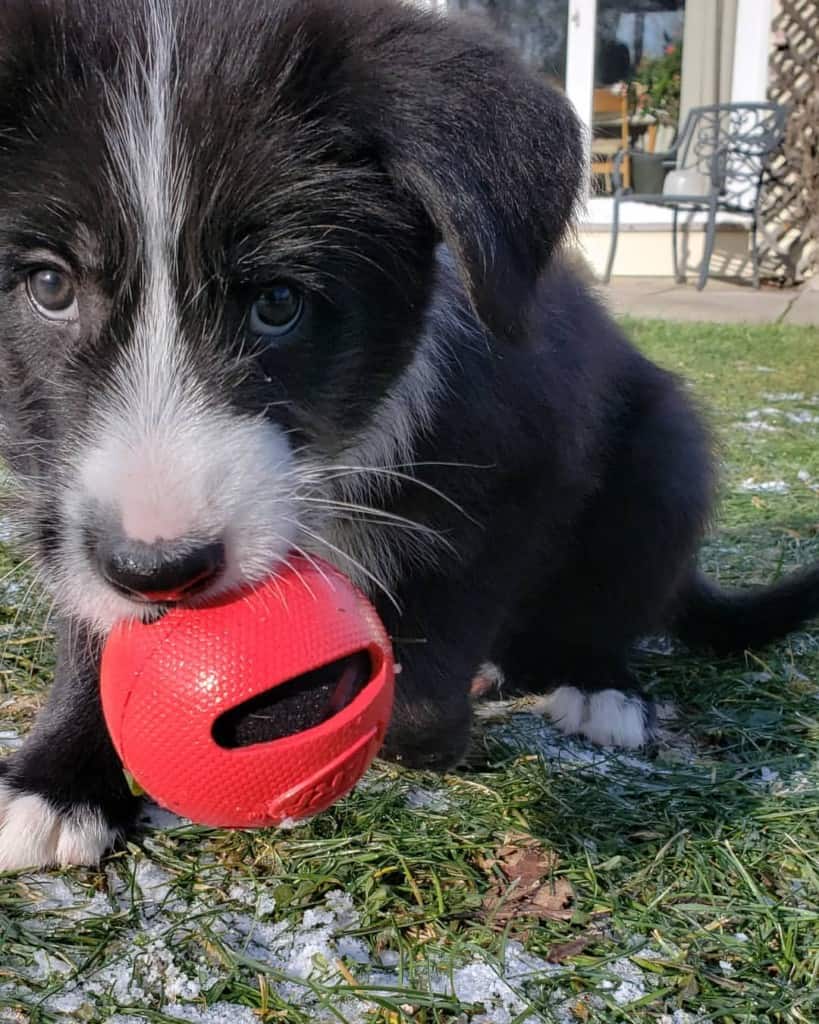 Achieving the best health status for your dog is dependent greatly on the nutrition that you provide. The quality of the dog food is crucial in the overall diet plan and the difference between worst dry dog food and best dry dog food is huge!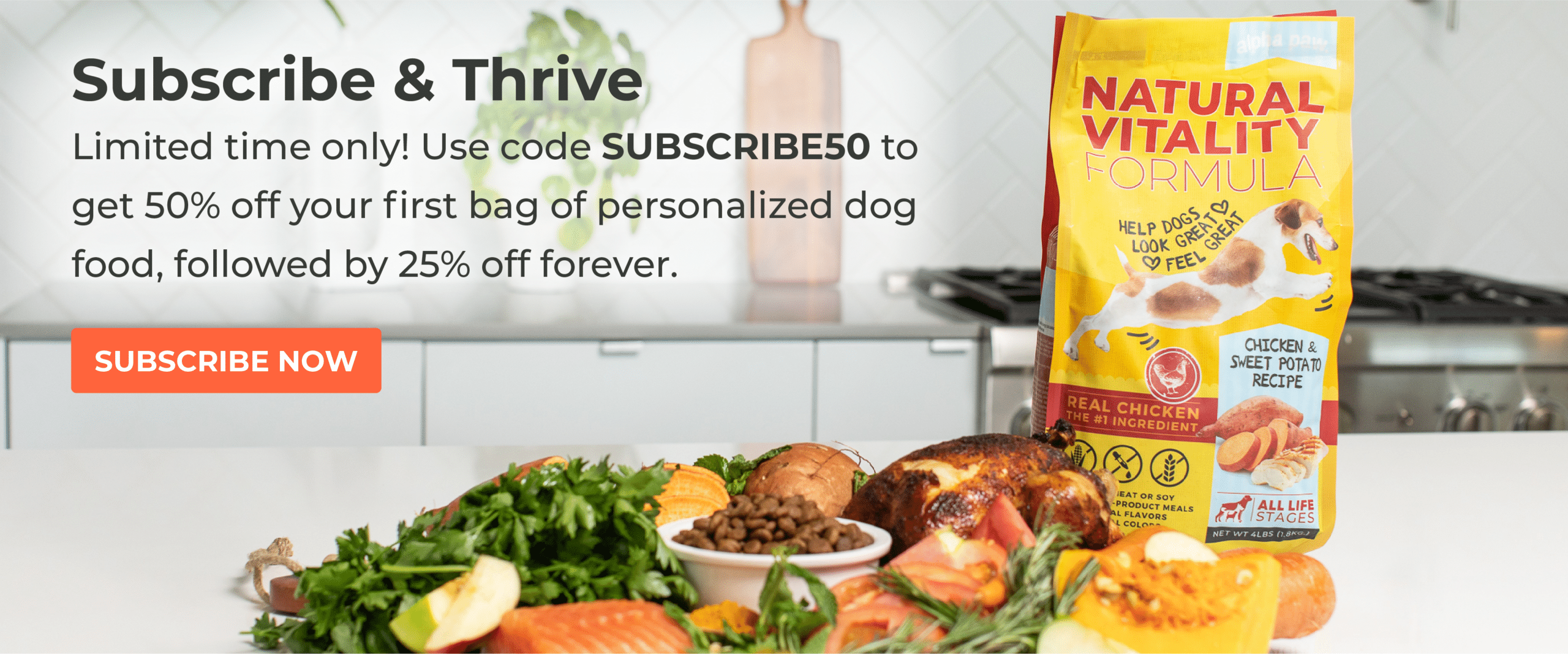 The amount will vary from one dog to another, heavily based on its weight, level of activity, size, and age. The general amount of food suitable for an adult German Shepherd Poodle mix dog may vary from 2 cups to 4 cups of high-quality kibbles. It is advisable to divide the food servings into two meals each day.
The size of the pooch should dictate the choice between the best dry dog food for small dogs and the best large breed dry dog food.
When it comes to age, appropriate recipes for whelps, like best puppy food brands, will help your furry pal thrive. Once they enter their golden years, the best senior dry dog food will help to keep their brittle bones stronger!
Some essential minerals for the development of puppies are calcium and phosphorus. Calcium is crucial in the growth of strong bones, teeth, eyes, and joints. It has a vital role in the immune system as well. Phosphorus is needed for the proper development of joint and bones.
The dry food formulations are more preferred for sustaining the strength of the puppy's teeth and gums. Below is a list of the recommended dry food for the Poodle crossed with German Shepherd dogs.
Merrick Grain-Free Real Chicken + Sweet Potato Recipe Dry Dog Food: This formulation is suitable for allergy-prone dogs. It contains deboned and rich chicken with peas, blueberries, sweet potatoes, and apples. It has a savory flavor that your dog will truly love. It helps in the joint and hip function due to the chondroitin and glucosamine supplements.
Dog For Dog Food: This recipe is rich in amino acids for strong and lean muscles.
Wellness Core Dog Food: This formulation is appropriate for active dogs like the German Shepherd Poodle dogs. It has high-quality protein and a hefty amount of carbohydrates to sustain the energy level of the dogs. It contains essential vitamins and minerals as well.
CANIDAE Grain Free PURE Foundations Puppy Formula: This product is suitable for dogs with skin-related and digestion problems. It includes nine simple key ingredients. It has a meat component that ensures a tasty and adequate amount of animal protein. It does not have any unhealthy additives. This brand has a 4, 12, or 24-pound bags available.
Natural Balance L.I.D. Limited Ingredient Diets Chicken & Sweet Potato Formula Grain-Free Dry Dog Food: This kibble has a limited amount of ingredient, so it is best for dogs who are susceptible to upset stomach and sensitive to dog food. It has a mild and selected mixture of protein and carbohydrates to help in digesting the food more easily. The carbohydrates in this formulation may be garbanzo beans, brown rice, potatoes, and peas. It also features the right amount of omega-3 and omega-6 fatty acids for a shiny and healthy coat.
You should consult with a veterinarian if you have more inquiries about the nutritional needs of the dog and if you want to have a detailed diet plan. It is better to monitor the food intake and food reaction of your dog to assess the nutritional status. Your pooch may otherwise suffer from a nutritional imbalance, which can be fixed by giving them Nutra Thrive dog food supplement or any similar product. Naturally, talking to the vet is essential before resorting to food supplements so make sure you make an appointment prior to buying them.
Poodle German Shepherd Mix Exercise Requirements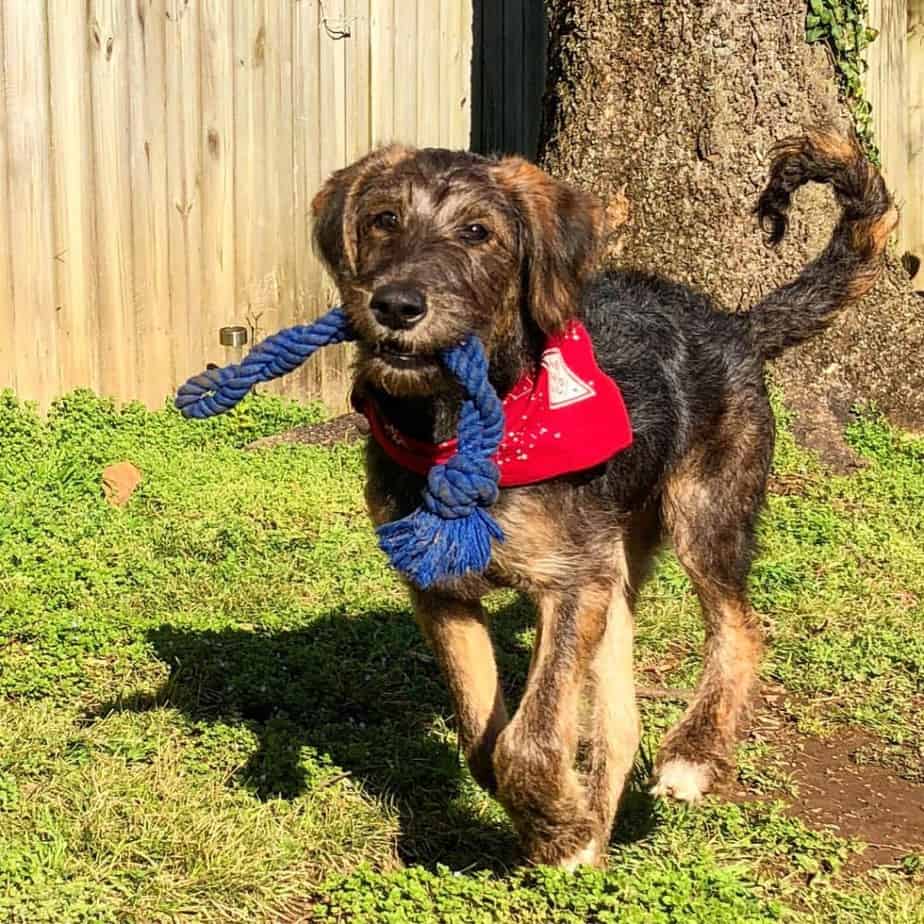 The Poodle German Shepherd mix dogs require a high level of physical activities. They need to have an adequate amount of physical activity of at least one hour. To capture the attention of your dog, you will need an adequate combination of mental and physical stimulation for this mixed breed. The dogs will enjoy jogging, playing fetch, and hiking.
One activity that you can include in the exercise period is a chewing activity. The German Shepherd Poodles may enjoy the KONG Traxx Tire Dog Toy that is made of a durable and elastic material. It can rebound when compressed, allowing a more dynamic playtime for the dog. You can fill the tire walls with treats. This toy helps in enhancing the dog's digestion and preventing the development of separation anxiety.
On some days, you would choose to stay at home and allow your dog to play inside the house. You would need to have a playpen with adequate space. The BestPet Puppy Pet Playpen 8 Panel Indoor Outdoor Metal Protable Folding Animal Exercise Dog Fence is a great and sturdy exercise playpen. It has a coating finish for preventing rust build-up. It can be assembled more easily. You can also use this with non-climbing small animals.
Poodle Crossed with German Shepherd Training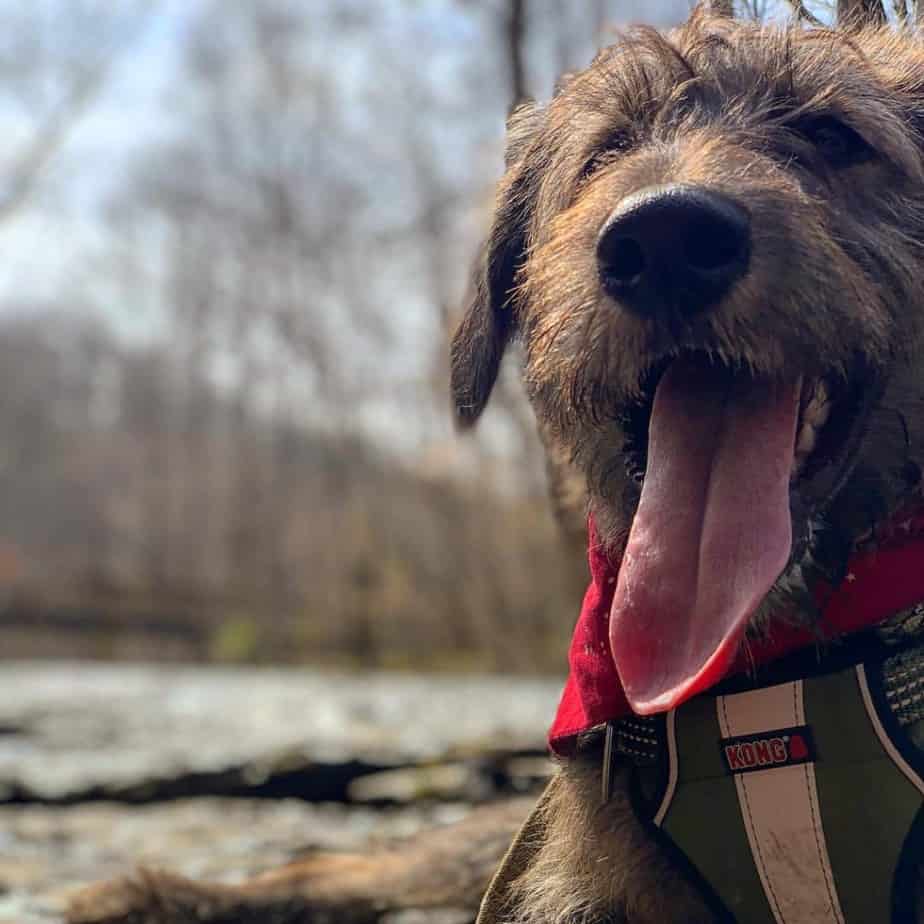 The German Shepherd crossed with Poodle dogs has a boundless potential to become therapy and service dogs, particularly in the military. You will need proper training for effective behavior and skill acquisition.
They can be very adept to agility training. The training sessions could be stressful for the dogs, so it is crucial that you are there for them to boost their morale. Here are some tips on training the German Shepherd Poodles:
Positive rewards-based system: This system is one of the most effective among the techniques. Dogs tend to learn better in a gentle and supportive atmosphere, as humans do. Positive words and gestures will help reinforce learning and avoid discomfort and other negative emotions.
Never hit your dog: This action will affect your bond with the dog. The dog could see you as a threat and attack you. It may develop antisocial personality traits.
Limit the duration of the training sessions: Misbehaviors often result from long periods of training. This could be the dog's way of diverting attention and expressing exhaustion. If you do this technique, your dog can focus better on the training periods.
Take advantage of its young age: Puppies learn the fastest among the age range of dogs. You need to be consistent and reasonable when training puppies.
A good training period can boost the relationship between the owner and the dog. There are available experienced dog trainers that you may contact if training proves to be extremely challenging.
German Shepherd Mixed with Poodle and Families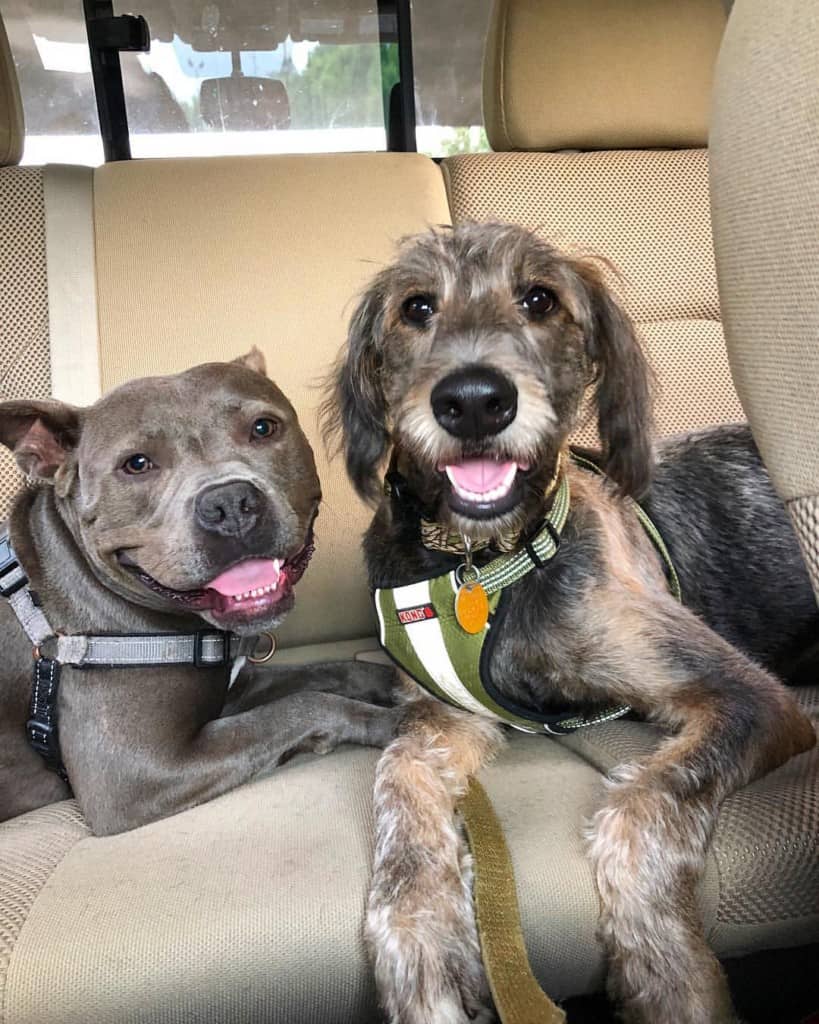 A notable trait of the Poodle mixed with German Shepherd dogs is their attachment to kids. These family-friendly dogs enjoy the company of the little ones. As a responsible adult, you need to maintain a keen eye for the child-dog-small animal's interactions. It is important to set an example for children in how to treat the dog with respect and love.
German Shepherd mixed with Poodle pups may crave attention. You should set aside some time to attend to their needs, because this may contribute to the development of separation anxiety.
You can subject the dog for early socialization. This process will help in achieving better adjustment and more loving family dynamic. The socialization can start as early as 2 1/2 weeks. It will help the dog distinguish between good and bad stimuli and emotions. It can also make them feel at ease with the new environment, especially when you acquire them from another home.
These dogs can be a wonderful addition to your family. They would bring excitement to the household, and they help cultivate the spirit of closeness.
References:
Madhusudhan, H. S., et al. "Estimation of Maintenance Energy Requirements in German Shepherd and Labrador Retriever Dogs in Bangalore, India." Journal of Animal Physiology and Animal Nutrition, vol. 102, no. 1, 26 Apr. 2017, doi:10.1111/jpn.12709.
Friedenberg, Steven G., et al. "Evaluation of Artificial Selection in Standard Poodles Using Whole-Genome Sequencing." Mammalian Genome, vol. 27, no. 11-12, 10 Aug. 2016, pp. 599–609., doi:10.1007/s00335-016-9660-9.
Fogle, Bruce. Poodle. DK Pub., 1999.
Coile, D. Caroline. German Shepherds for Dummies. Hungry Minds, 2003.
Compare Pet Insurance