With hundreds of verified 5-star reviews, what is it about our chews that have dog parents celebrating?
How do you know if your dog needs Alpha Paw hip & joint chews for dogs? If you notice that your dog takes more effort to get around, and it seems like it hurts them just to move, they probably have aching joints.  
What most owners don't understand though, is the strain that occurs on a daily basis for every dog – big or small. You see, most dog foods don't have the necessary vitamins and ingredients to help with inflammation and support healthy connective tissues.
Do Hip and Joint Chews For Dogs Work?
From something basic like getting up from a nap or running, to dogs jumping up on the couch, these cause strain on your dog's legs, hips, and back. But they can't really talk to us and tell us they're in pain like we could tell a doctor.
Luckily though, a remarkable new hip and joint chew have just hit the market that many are calling the "must-have product for every dog with aches and pains". And it may just give your dog that pep back into their step.
1. Hip & Joint Health Lead to Healthy, Happy Lives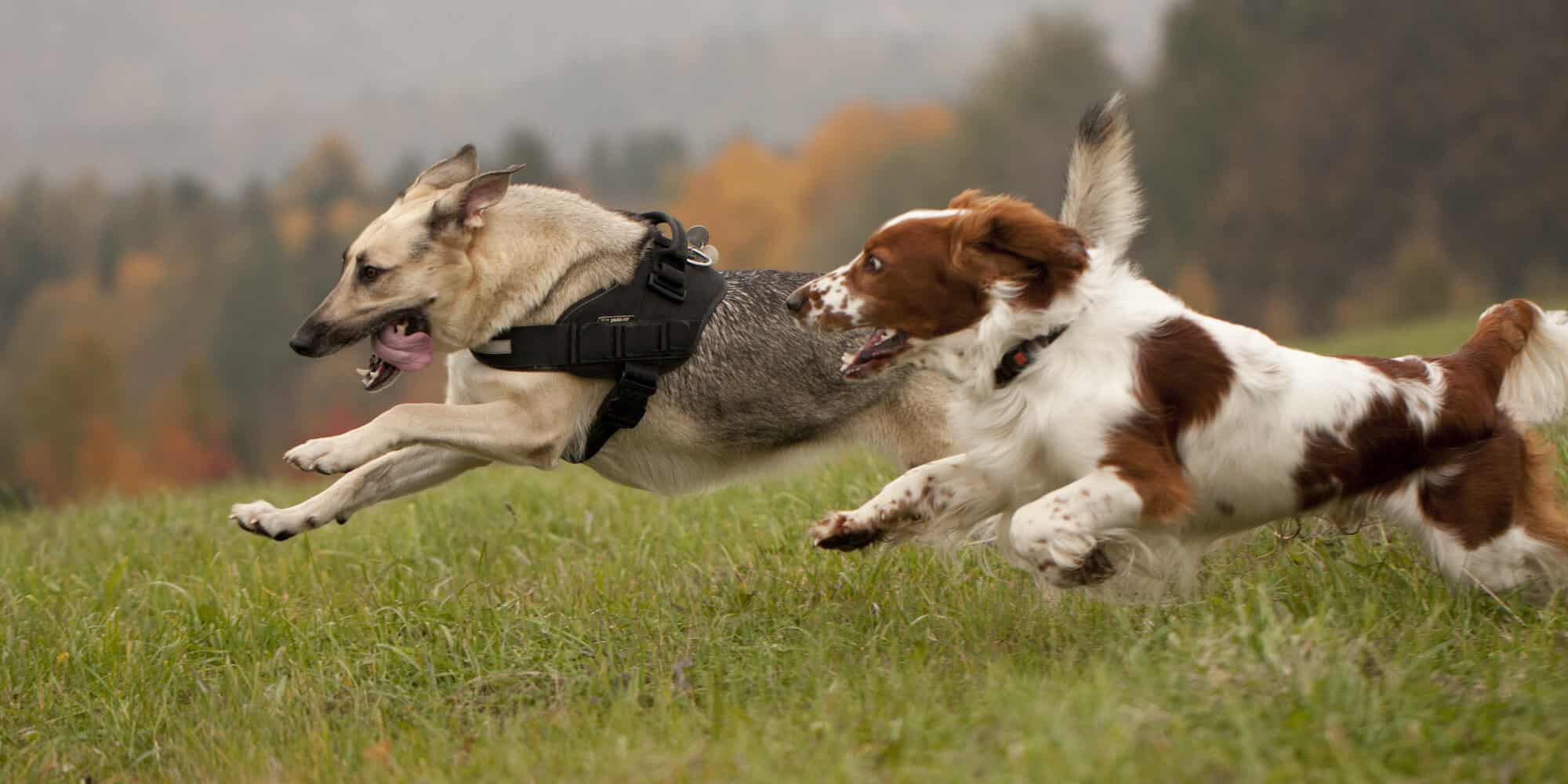 After debuting in the dog health space, Alpha Paw's Hip & Joint Chews quickly became a household favorite nationwide. Pet owners and furry friends alike are raving about them. With 100s of product reviews of senior dogs "acting like their old selves", what is it about our chews that's making every dog owner want one?
To put it simply, the longer you can maintain your pup's joint health, the longer you can maintain a high quality of life for them. Lucky for all of us, these chews help do exactly that.
Alpha Paw's Hip & Joint Chews provide an effective and affordable way to support your dog's hip and joint health. The chews help assist mobility and strength, contributing to an active and healthy life for your pup.
2. Perfect for Dogs of All Ages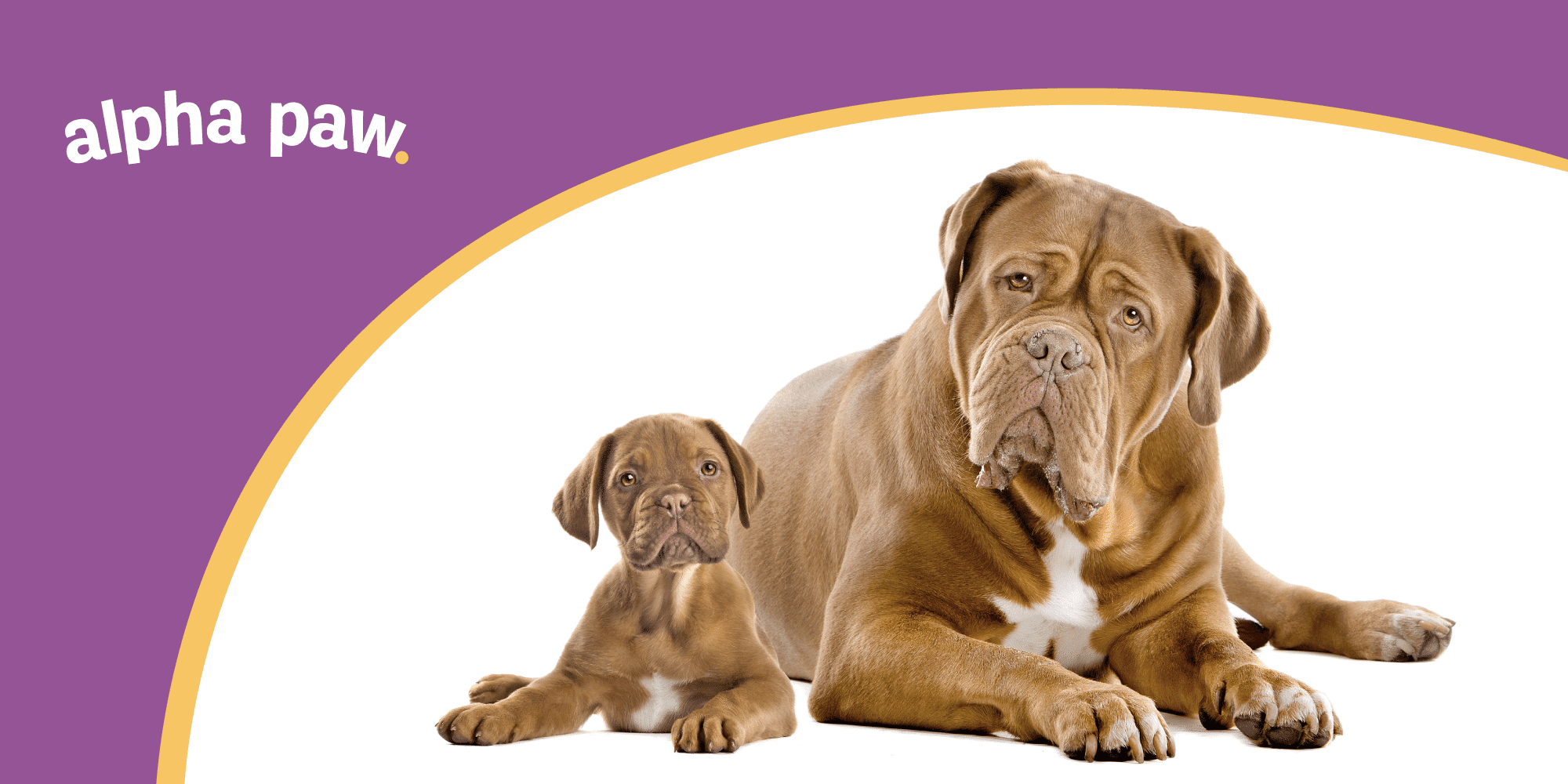 It is never too early to start taking care of your dog's hips and joints. Pups young and old can benefit from this versatile chew. The sooner joints are taken care of, the healthier your dog will be in the long run.
Though the chews help target stiffness and discomfort in senior dogs, they also support puppies during vital stages of their development. As it turns out, early and continued protection of their developing joints means a lifetime of comfort for your pup.
3. Big or Small – A Hip and Joint Chew for All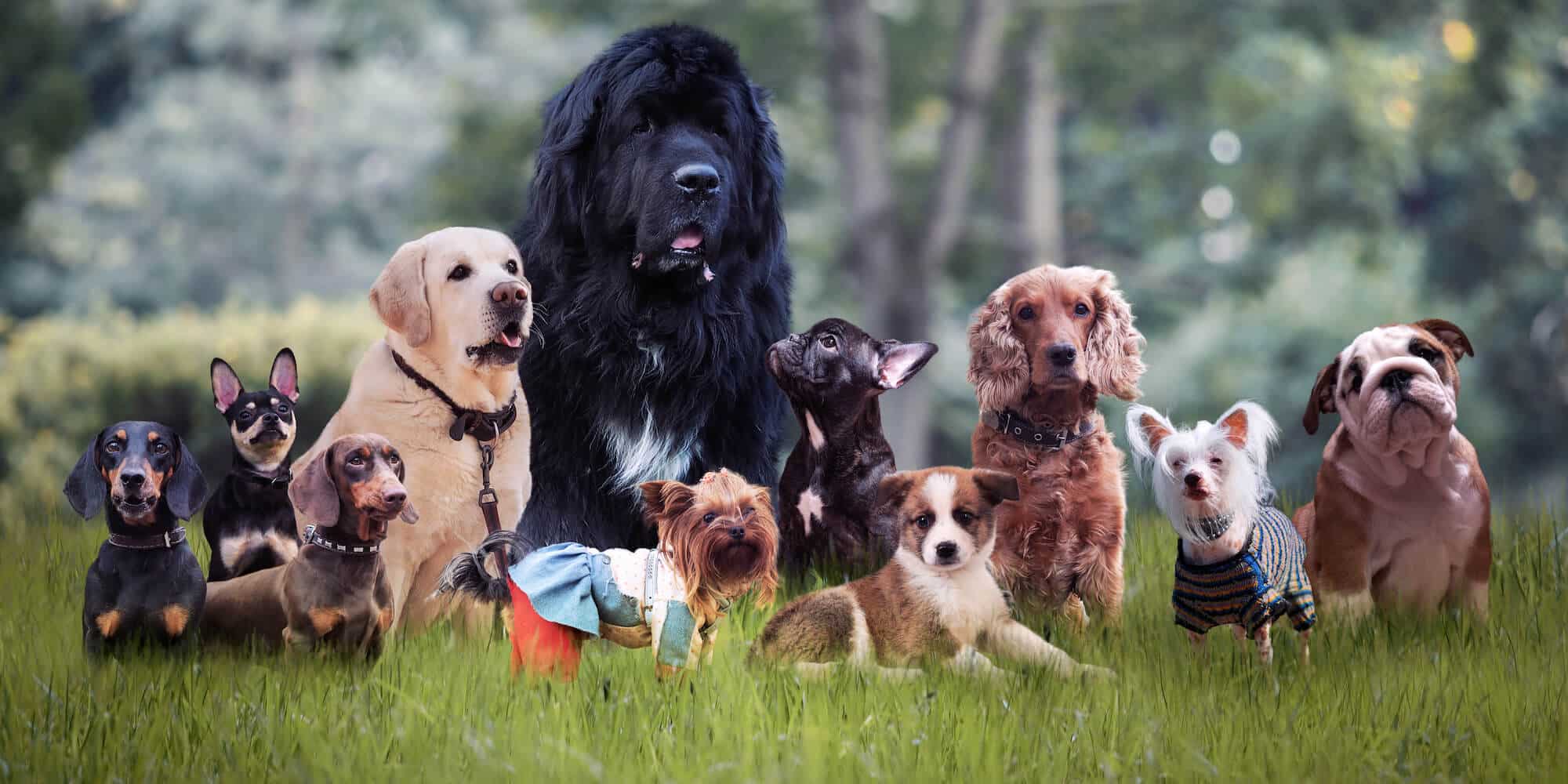 Along with being a perfect supplement for any age, Alpha Paw's Hip & Joint Chews are perfect for any size! That means that owners can buy one supplement for all of their dogs. The chews come with feeding guidelines printed directly on the container for multiple weight ranges. No matter the size, shape, or breed of your furry best friend, these chews will keep their joints healthy.
4. Rave Reviews From Alpha Paw Customers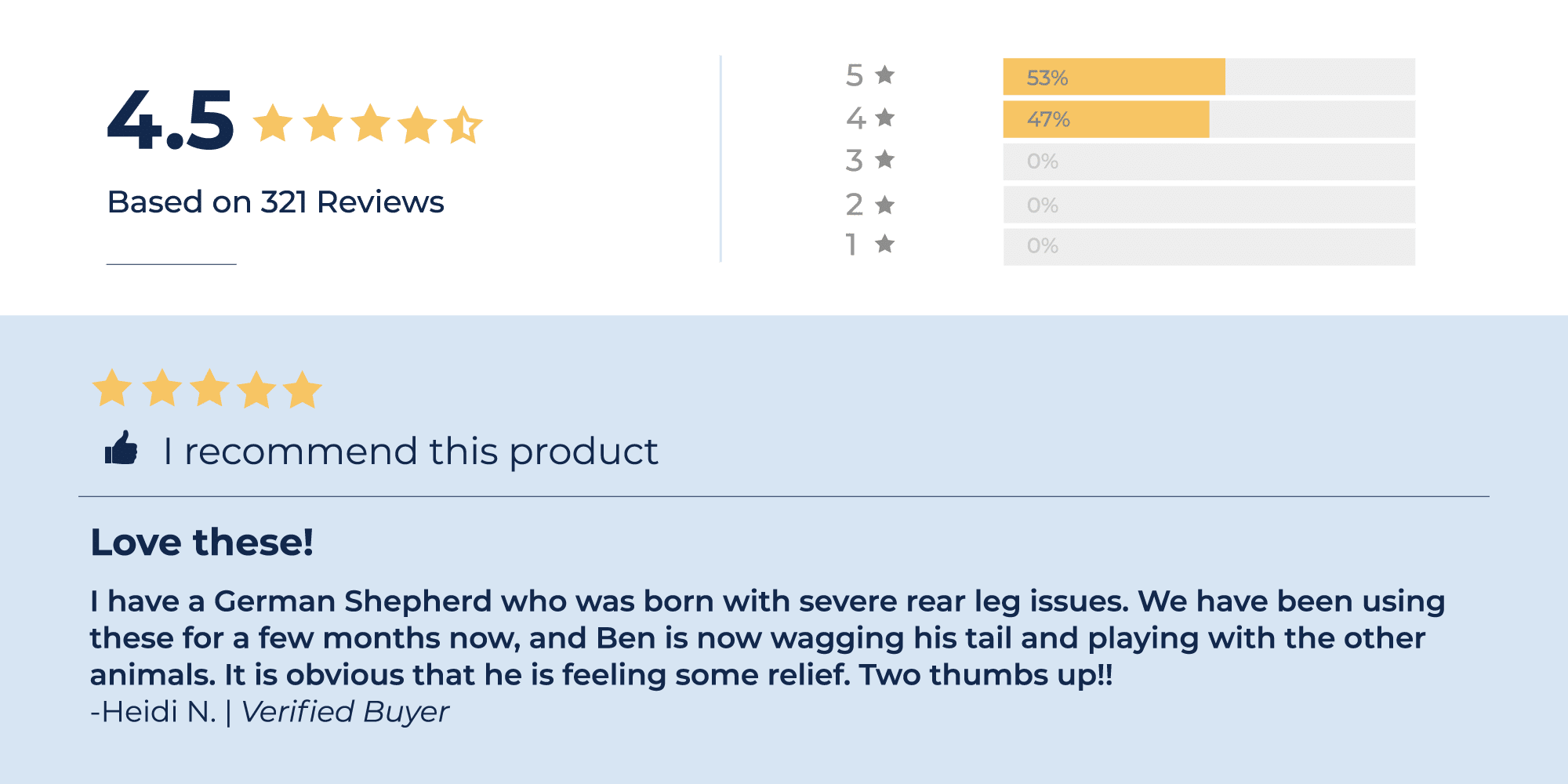 Our customers refuse to stop barking about Alpha Paw's Hip and Joint Chews. The growing fan base for the chews is spreading. Pet owners are spreading the word in person and online to everyone they know – the reviews are raving.
Nowhere is this more apparent than the consumer reviews on our website. With over 300 reviews and 100% satisfaction, we can safely say these are the best supplements for any and every pup!
5. Soft Chews for Easy Feeding
Alpha Paw Hip and Joint Chews come formulated with every stage of life in mind. Not only are the chews beneficial and tasty, but they are also soft for easy chewing by any pup.
From young, teething puppies to senior dogs with no teeth, the chews are soft and easy to consume no matter what age they are. They are easy to break up and mix in with routine feedings if you have a dog that isn't interested in eating them on their own – the perfect way to sneak supplements to your picky pups.
6. Trusted Publications Love Alpha Paw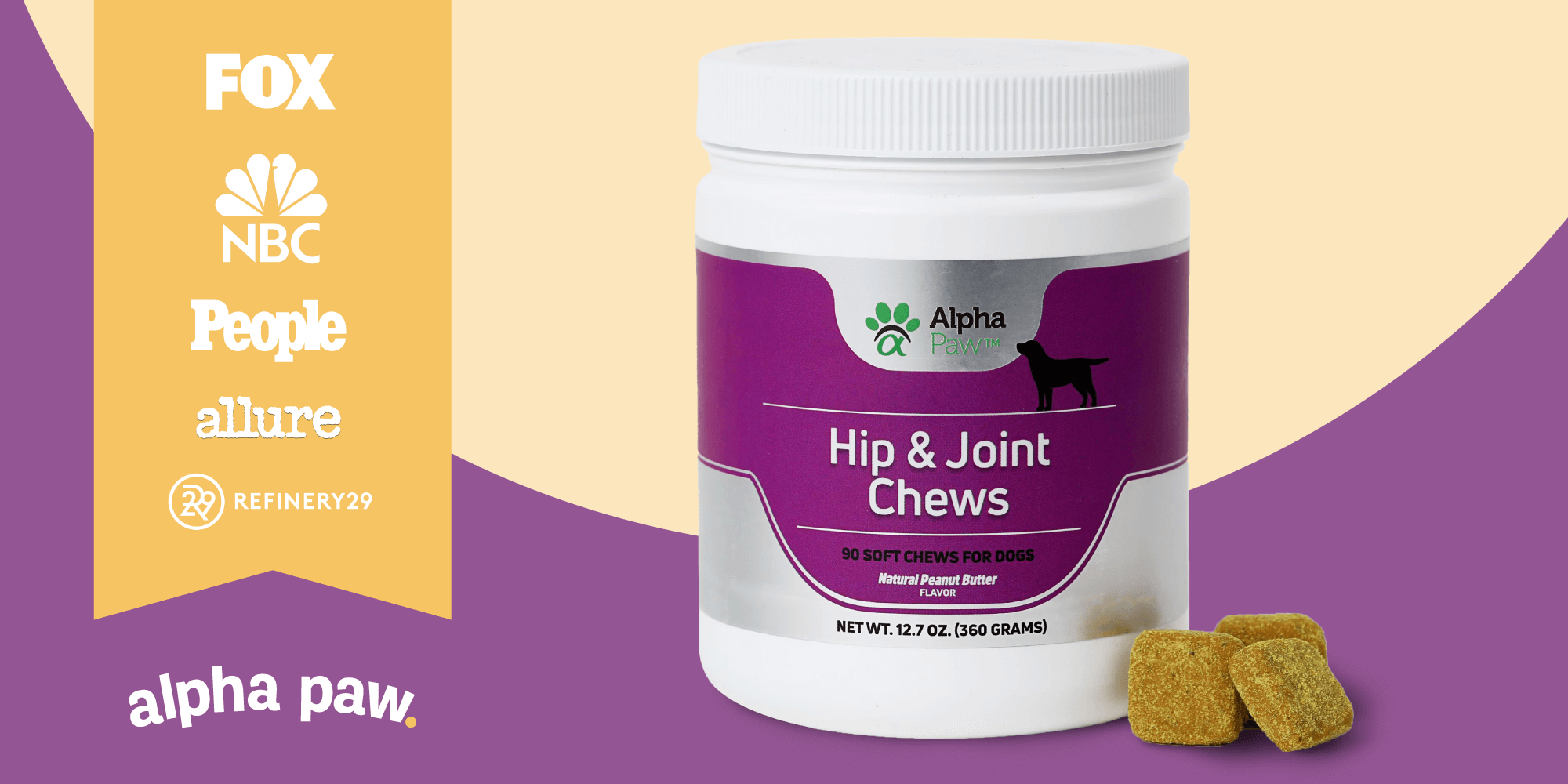 Customers are no longer the only ones talking about Alpha Paw. The hype has spread to nationally recognized outlets like Men's Journal, NBC, Refinery29, and many more. Alpha Paw products are loved by humans and pets alike – even the most well-known names agree!
7. Contains 100% Veterinarian-Approved Ingredients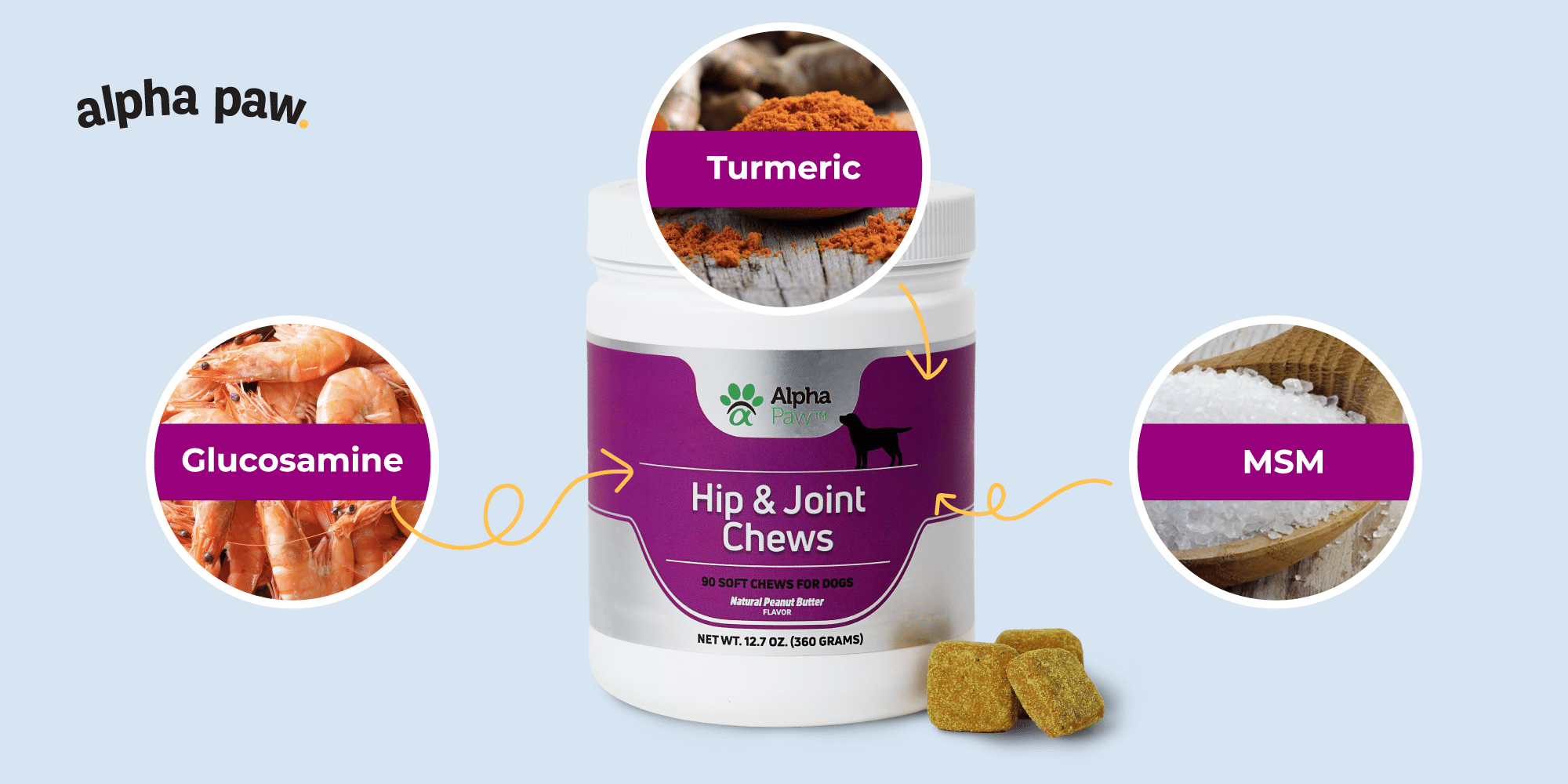 Every chew comes made with high-quality, natural, veterinarian-approved ingredients. Some ingredients to note are glucosamine, green-lipped mussel extract, MSM, and organic turmeric. These provide anti-inflammatory properties while also supporting mobility and aiding in pain relief.
8. Every Step of Production Matters
Not only have Alpha Paw Hip and Joint Chews been proven to work, but consideration took place throughout the entire manufacturing process. All chews are made free from wheat, corn sugar, salt, gumming agents, artificial preservatives, or colors. The glucosamine used in these chews comes from a GMP (Good Manufacturing Practice) certified facility that is also FDA registered. The highest quality for our furriest friends!
9. 90 Day Risk-Free Guarantee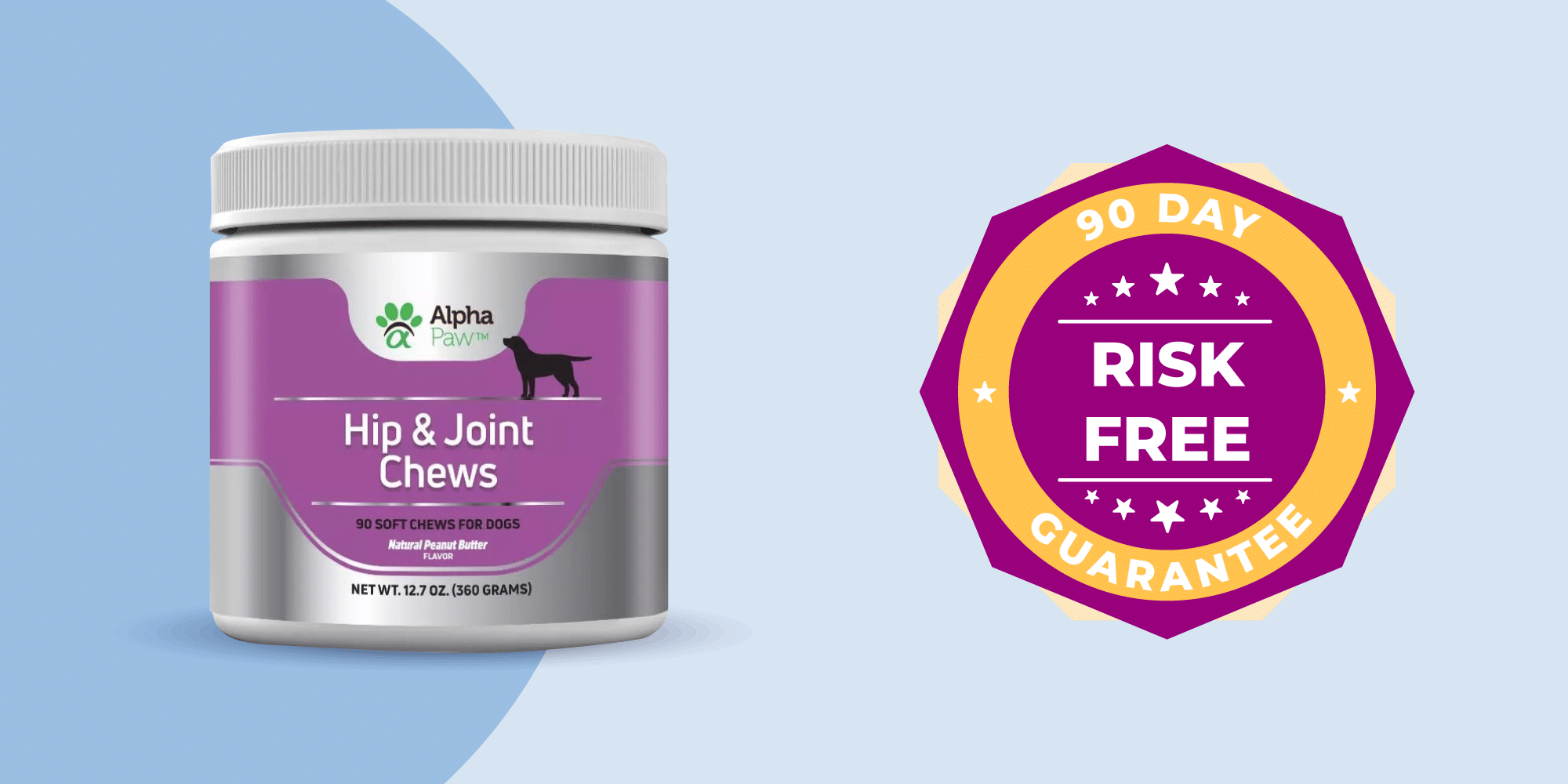 Throughout your dog's hip and joint care journey Alpha Paw strives to provide you access to the best quality supplements you can find. If you ever have any questions or concerns about your chews, we have a hard-working customer service team in your corner available at the click of a button. Owners and pets alike adore the hip and joint chews, so we hope you do, too. If not, there is always a 90 Day Risk-Free Guarantee. Call, email, text, or chat – we are here to help!
10. Healthy Joints in as Little as $0.66 Per Day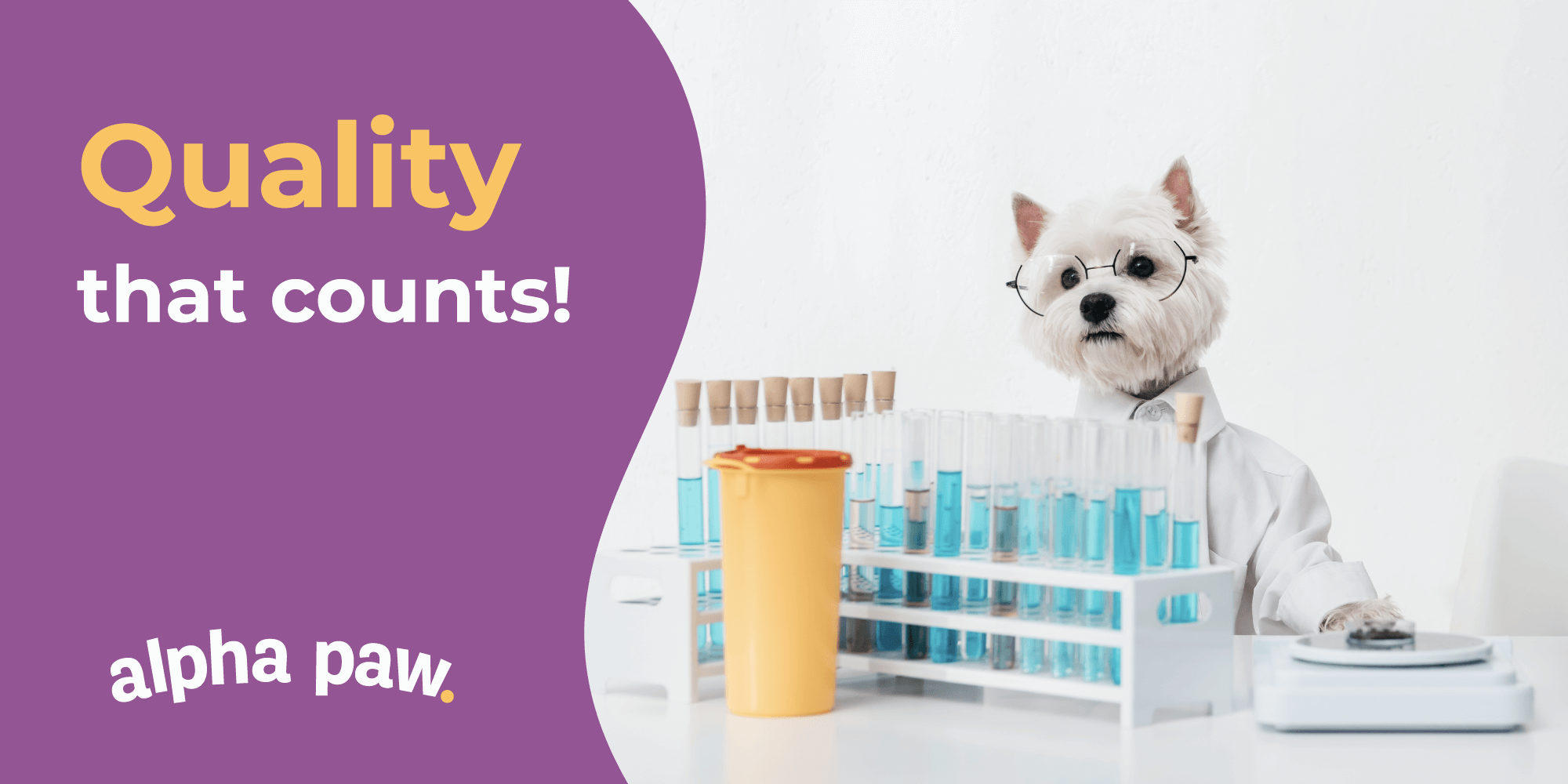 Healthy hips and joint support for your dog should never have to break the bank. Alpha Paw believes your dog should have access to the best care at an affordable price, no matter their size. Each container comes with 90 chews and feeding guidelines of three sizes. The guidelines range from 2 to 3 to 4 chews daily, depending on weight.
11. Amazing Long-Term Savings With an Effortless Subscription Plan
Have you been looking to give the Alpha Paw Hip and Joint Chews a try? A one-time purchase can be the way to dip your paws in. However, if you and your pup love them as much as everyone else, a subscription plan is recommended to get the best deal. By subscribing to the monthly subscription, you save 20% each time your order ships.
12. Your Dog Will LOVE Them!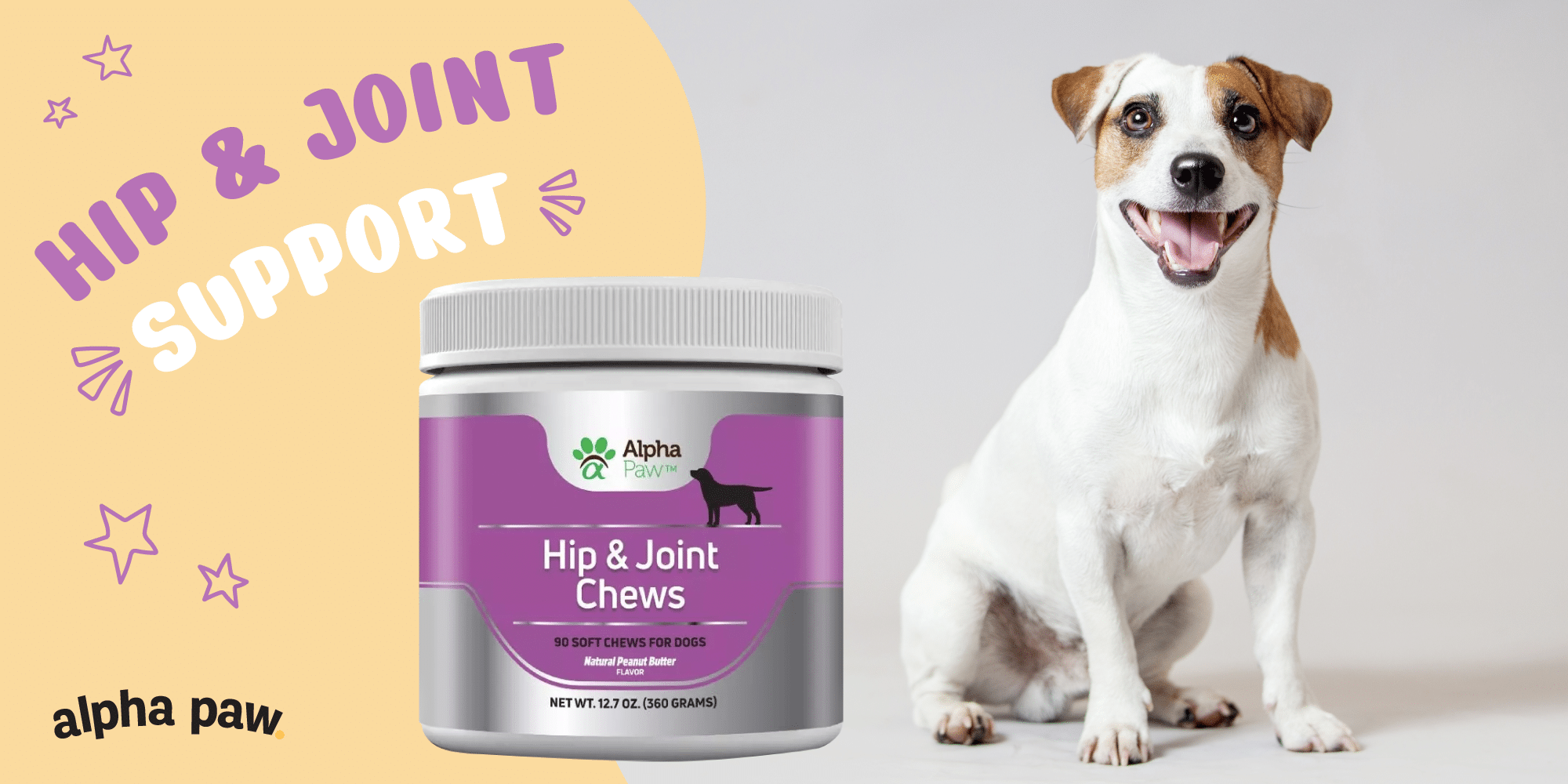 The benefits the chews bring into your four-legged friend's life are priceless. They will bring them comfort in age and support them in their adventures in the meantime.
Even if these are comforting things for us to know, our pets are not aware of them. The treats have an irresistible peanut butter flavor for this exact reason. Forget explaining why the chews are good for them – let them taste one to find out!