Glucosamine for Dogs: Treatment and Dosage for Canines
Aug 25, 2021
Glucosamine for dogs is a joint supplement that is used to help decrease symptoms associated with arthritis in dogs.
Glucosamine is often paired with other joint supplements.
Glucosamine supplementation should be done under the direction of your veterinarian with a dog-specific glucosamine supplement.
There are very few side effects associated with dog-specific glucosamine supplementation.


Dogs should not be given human glucosamine.



What Is Glucosamine for Dogs?
Glucosamine is a joint supplement that is commonly recommended by veterinarians for helping with pain associated with arthritis. There is cartilage within the joints of dogs that help serve as a cushion between bones.
In arthritis, the cartilage degrades and becomes thinner so there is less of a cushion within the joint. It has been suggested that administering glucosamine hydrochloride in dogs may support the growth of cartilage and prevent cartilage destruction within the joints.
Does Glucosamine Work In Dogs?
There is mixed evidence on the effectiveness of glucosamine. Some studies suggest that glucosamine can be a helpful add-on treatment for arthritis while other studies suggest that it has little to no effect in dogs. In my clinical experience as a veterinarian, the effects of glucosamine are variable depending on the dog.
I have seen some dogs benefit substantially from glucosamine supplementation. At the same time, some dogs that I have placed on glucosamine supplementation did not have any improvement of their symptoms.
Often, glucosamine is paired with other nutritional supplements including chondroitin. Glucosamine chondroitin supplements for dogs may be effective for improving symptoms of arthritis.
In a 2007 study on a glucosamine chondroitin combination product, researchers found that after about 2 months, the dogs in the study with hip or elbow arthritis had improvement of their arthritis symptoms including decreased pain, increased weight-bearing, and decreased severity of the condition.
This shows that perhaps there is some evidence suggesting glucosamine chondroitin for dogs can be effective, but it may take several months for your dog to see a benefit.
What Conditions Can Glucosamine Be Used for In Dogs?
Glucosamine joint supplements can be used for a variety of conditions. Most commonly glucosamine is used for adjunctive treatment for canine arthritis. The most common treatments for canine arthritis include dog-specific non-steroidal anti-inflammatory medications, gabapentin, and joint supplements. The most common conditions that glucosamine supplements are used for include:
Canine osteoarthritis
Elbow dysplasia
Degenerative joint disease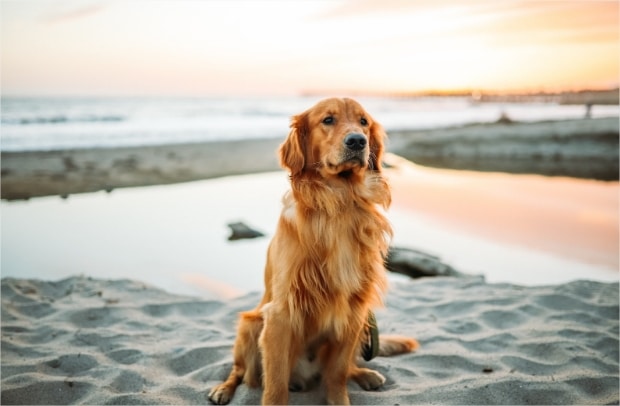 Administering Glucosamine in Dogs
How much glucosamine do you give a dog?
The glucosamine dosage for dogs is variable depending on the size of your dog. You should consult with your veterinarian to determine the proper glucosamine dose for your dog. Most dog glucosamine supplements will have a recommended dose based on your dog's weight. I usually recommend following the instructions on the bottle for the dog glucosamine supplement that you are using.
Can you give human glucosamine to a dog?
I do not recommend giving dogs human glucosamine. Unlike human melatonin that can be given to dogs, human glucosamine supplements are not canine-friendly. They can have additives in them that could be harmful to your dog. Xylitol is a common additive placed in medications that can potentially be fatal if ingested. I do not recommend giving your dog human medication unless specifically directed by your veterinarian to do so.
What are the best joint supplements for dogs?
There are many options for joint supplementation for dogs. The best joint supplements for dogs contain a combination of various joint protective ingredients including glucosamine, chondroitin, and MSM. Here are a few of my favorite joint supplements for dogs. The best glucosamine for dogs supplements include:
Also, check out these Hip & Joint Chews and 15-in-1 Multi Chews which both contain glucosamine and chondroitin.
How long does it take for glucosamine to work in dogs?
It can take up to 2 to 3 months to see the beneficial effects of glucosamine for dogs. Some dogs may see beneficial effects sooner than this. I started my own dog on Dasuquin, a glucosamine chondroitin supplement, and saw positive effects within 1 week.
If your veterinarian recommends that your dog start a glucosamine supplement, I would recommend trying it for at least 3 months to see if it will help your dog. If your dog is not seeing any benefit from the medication after 3 months, then it is probably not going to be beneficial for your dog.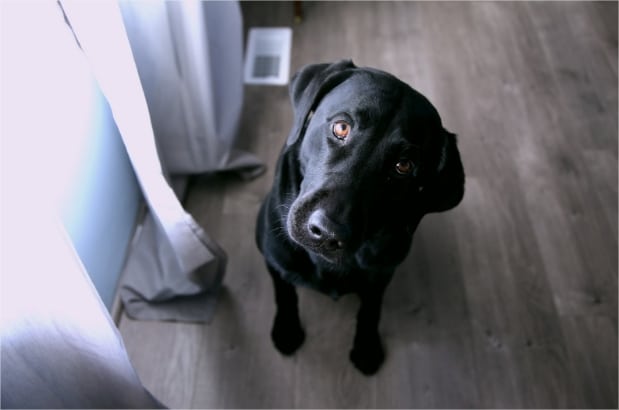 Glucosamine Side Effects and Warnings
Before you start any new supplement or medication in your dog, I recommend speaking with your veterinarian to make sure that it is safe to give your dog. For example, if your dog has diabetes, it may not be safe for them to take glucosamine supplementation.
Also, be careful with how you store these products because overdoses of this medication can cause severe side effects. So your pet won't be at risk for ingesting excessive amounts of supplements, I recommend keeping any medications or supplements in a room where your pet does not have access to and on a high shelf.
Glucosamine for Dogs Medication Interactions
There are a few medications that glucosamine might interact with adversely. VCA hospitals suggested that dogs should not take glucosamine while on the following medications:
Doxorubicin
Etoposide
Heparin
Warfarin
Glucosamine for Dogs Side Effects
In general, glucosamine is well tolerated with very few side effects, but occasionally, this medication can cause:
Flatulence
Soft stool
Diarrhea
Allergic reactions
Should I give my dog glucosamine?
Glucosamine is a natural joint supplement given to dogs to help reduce the pain and symptoms associated with arthritis. The effectiveness of glucosamine appears to be variable. Some dogs may benefit substantially from glucosamine supplementation while other dogs may not benefit at all from this joint supplement.
If you are interested in starting your dog on glucosamine, you should consult with your veterinarian. They will be able to determine if this joint supplement could potentially benefit your dog. They can also help you choose the best joint supplement for your dog. Glucosamine is relatively safe for dogs if given at the recommended dose.