Boxer Pitbull Mix Facts
Pitbull Boxer Mix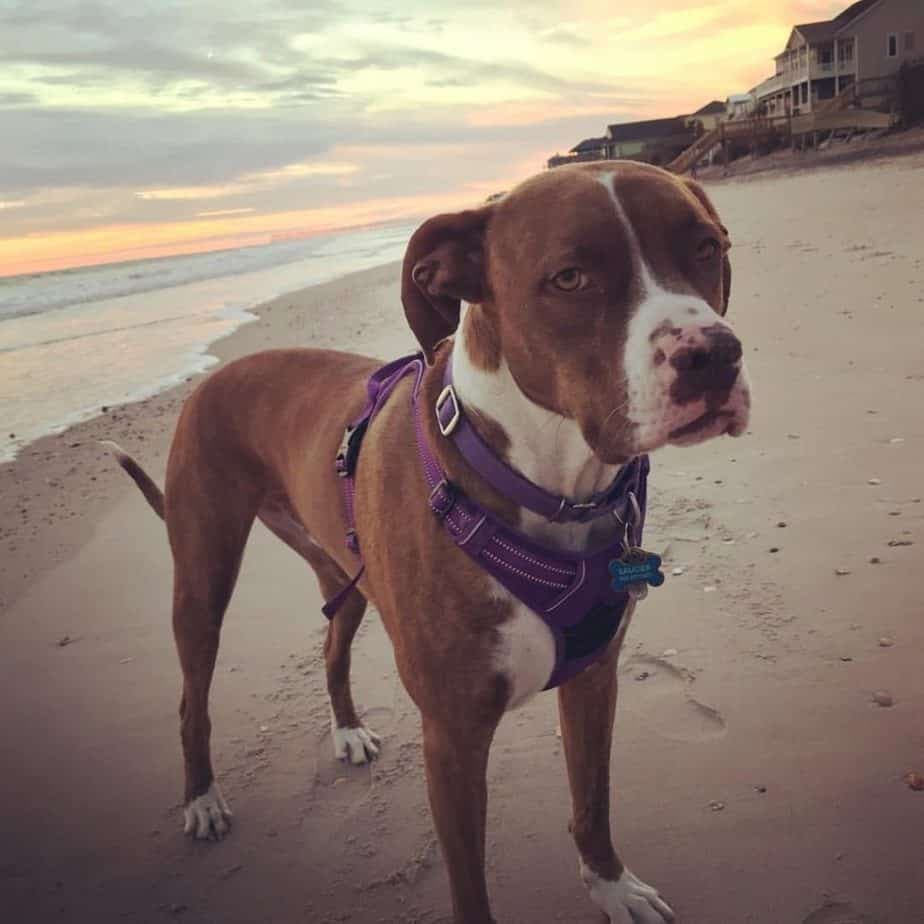 With the advent of designer dogs, the Pitbull Boxer Cross is gaining much popularity now, and one need not wonder why.  You have an intelligent, loyal, energetic, and cute dog; a total package what more can you ask?
Your pooch is considered as one of the first-generation crossbreeds, a direct offspring from the union of two historically known fighting dogs that were used in bloodsport – the American Pitbull Terrier and the Boxer.  The Pitbull Boxer mix is known by other names: the Pitoxer, the Bullboxer, and the Bullboxer Pit.
3 Reasons Why You Shouldn't Get a Pitbull Boxer Mix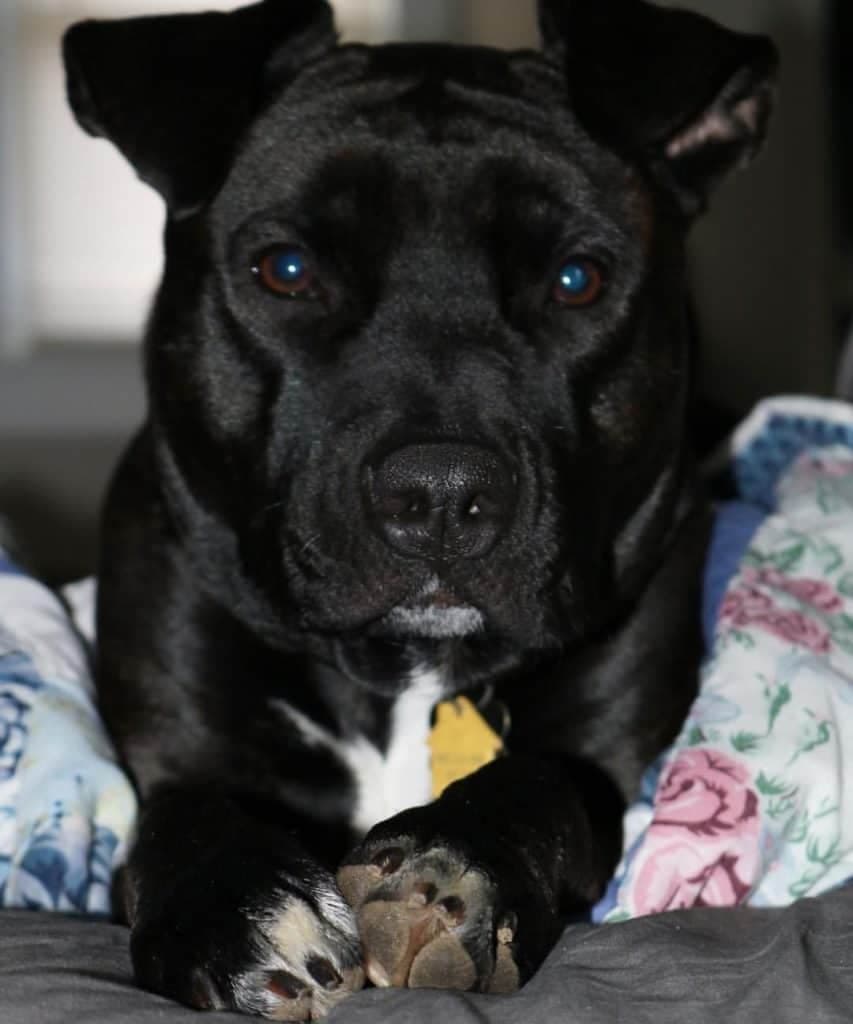 Chewing, barking and digging – The two mighty dog parents – the Pitbull and the Boxer – were bred mainly for use as working dogs.  In light of this, your boxer pitbull combination is very energetic, so it would require lots of exercises. But what if she doesn't get enough exercise?  She can become frustrated which may invariably lead to destructive behavior like chewing, barking and burrowing.


You can use the Natural Rapport Anti-Chew Dog Spray can be sprayed on your furniture, curtains, blinds, and shoes —anything that you don't want your dog to chew!  This product uses a proprietary mix of safe ingredients, absolutely no alcohol, and quick acting your dog wouldn't want to put its nose…errr…mouth where it is not wanted.
Aggressive behavior – The Boxer Pitbull combination could pose potential harm to other pets, to strangers, and small children if they are not trained to socialize.  He may not start a fight, but he is not going to back out from an altercation with another dog. There's no stopping him until the other dog is severely injured.
Time and energy-consuming – Your Boxer Pitbull Mix would require dedicated care and attention.  It is a big and energetic dog so it would require lots of exercises. Take time also to consider your living circumstances; this dog is not for you if you don't have ample space to provide for dog activity.
3 Reasons Why You Should Get a Pitbull Boxer Cross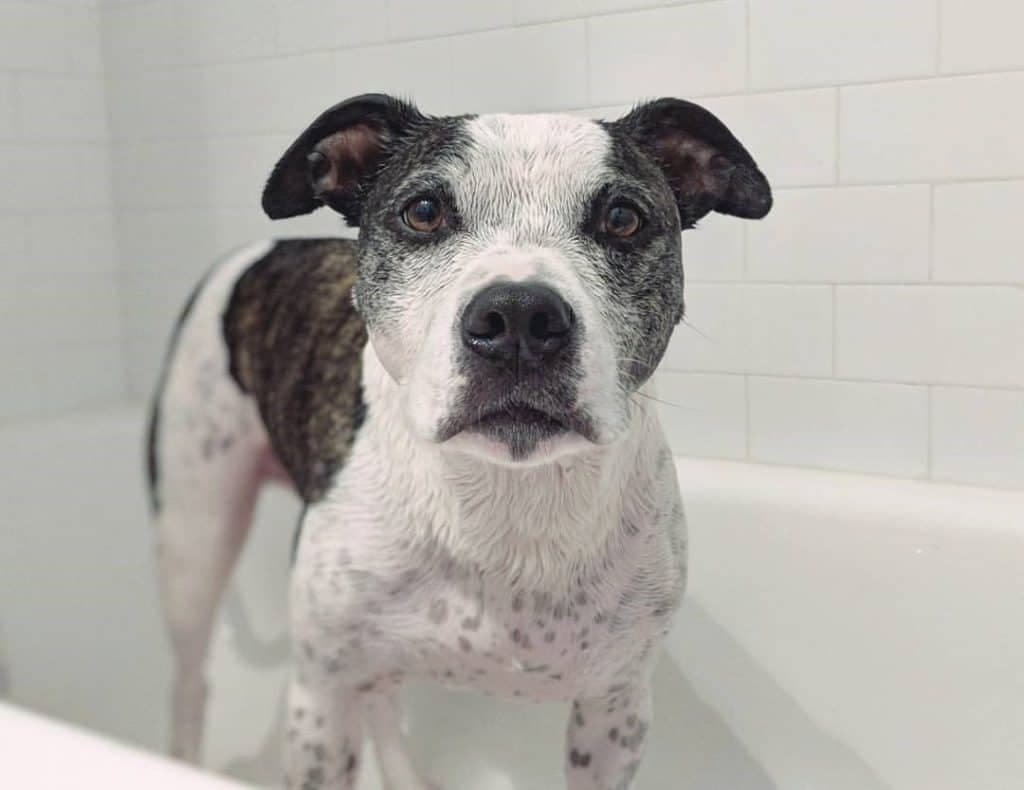 A great companion – If you're perpetually looking for a loyal and loving pal, then you made the right choice. The cross between Pitbull and Boxer is known for being a great companion dog that likes to stay close to the leader of its ´pack´ – You!
An exercise buddy – Your dog is a perfect running mate; it should be enough encouragement for you to move and exercise too!  Intense exercise will burn off its excess energy so she'll be more calm and relaxed when you get home.
A watchdog – The boxer pitbull combination takes the job of a vigilant watchdog and an incredibly protective family guardian quite seriously. A product of two courageous dogs, your dog will defend you from the possible threat of an intruder or attacker.
Appearance, Personality, and Traits of a Pitbull Boxer Combination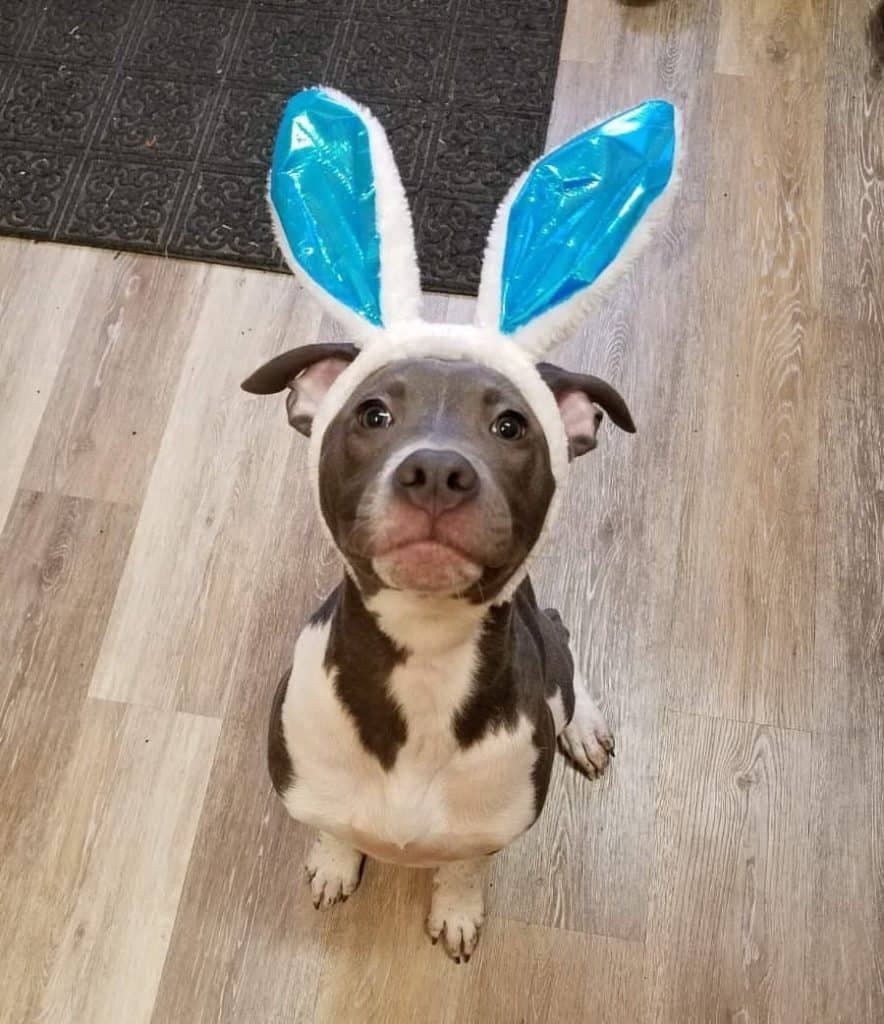 Bear in mind that the Boxer Pitbull mix may inherit specific attributes from either one of his parent breeds. So there is really no way to predict or predetermine how it is going to look like or how it is going to behave.
Here's a rundown of the appearance, personality, and traits your pet is most likely to acquire:
Weight
60-80 lbs for male; 50-70 lbs for female
Height
17-20 inches for male; 16-19 inches for female
Size
Stocky and Short
Coat Type
Short, Straight, Smooth
Coat Color
Black, Red, White, Grey, Brindle, Fawn, Blue, Brown, Tan
Amount of Shedding
Low
Eyes
Dark, wide, and round
Nose
Dark
Ears
Pointy with a slight droop or rose shaped
Temperament
Intelligent, lively, active
Life Expectancy
10-14 years
Hypoallergenic
No
Kid Friendly
Yes, if socialized
New Owner Friendly
Moderate to Good
Breed Recognition
ACHC = American Canine Hybrid Club

DBR = Designer Breed Registry

DDKC = Designer Dogs Kennel Club

DRA = Dog Registry of America, Inc.

IDCR = International Designer Canine Registry
Pitbull Boxer Puppies For Sale
If you're confident you'll be able to handle the Boxer Pitbull cross, then your next concern now is where exactly are you going to get one? Whether you decide to buy or adopt, try to conduct thorough research first.  Just be cautious in dealing with online sellers.
A Pitbull Boxer combination put on sale may cost you around $500-$1,000 per puppy.  But before you finalize the transaction and make payments, check with the breeder about the puppy's parents, living conditions, vaccines, health screening tests, and clearances.  The breeder should also be able to furnish you with papers documenting health tests and approvals.
​
Grooming Your Boxer Pitbull Mix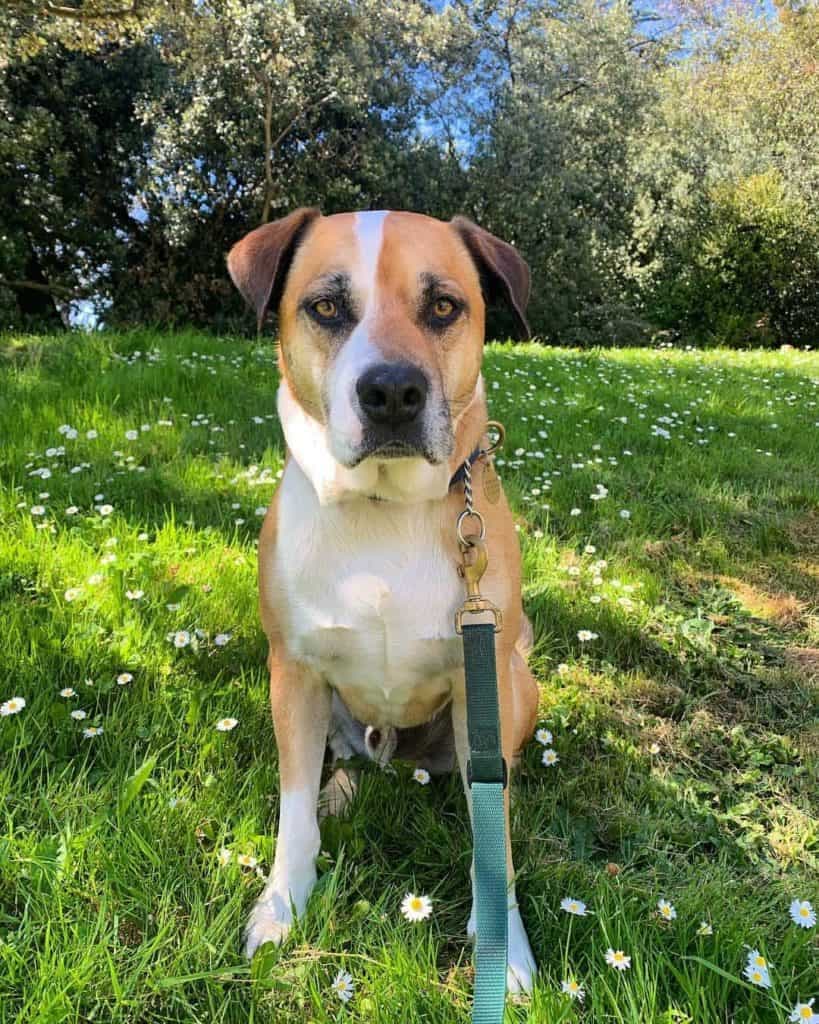 Grooming the Pitbull Boxer combination is relatively straightforward given the fact that it has a very short and sleek coat, and it also sheds moderately.  To manage loose hair strands, we recommend brushing once or maybe twice a week. Brushing stimulates the production of natural skin oils. You may also want to bathe him occasionally using a premium quality shampoo specially formulated for active dogs.
Like most dogs, it is vital to check ears for wax buildup and clean debris formation regularly to avoid infection.  Equally important is trimming the nails to prevent splitting and cracking.
Check out these products to make your grooming easy peasy:
Paws and Pals Deshedding Tool – A sturdy yet gentle grooming brush that features a stainless steel blade that goes deep into your dog's coat.   This brush is perfect in removing loose, unhealthy hair and dandruff to help prevent matting. It effectively reduces pet odor and shedding, leaving a soft and shiny coat.  The ergonomic comfort-grip handle is designed for maximum control without strain or fatigue.
Hartz Groomer's Best 3-in-1 Conditioning Dog Shampoo – This shampoo effectively cleans your dog from dirt and debris. This shampoo also detangles and conditions, adding shine, luster, and moisture to his skin and coat. The tropical breeze smell is as refreshing as Hawaiian vacation.
TrizCHLOR Flush is useful for wound irrigation, flushing and cleaning the ears to avoid bacterial infection. This product is formulated to help maintain healthy skin of animals with skin and ear conditions responsive to chlorhexidine.
The Safari Professional –Keep your pet's nails clean and healthy with The Safari Professional made of excellent quality Stainless Steel for a long-lasting and sharp cutting edge.
Boxer Pitbull Cross Health Problems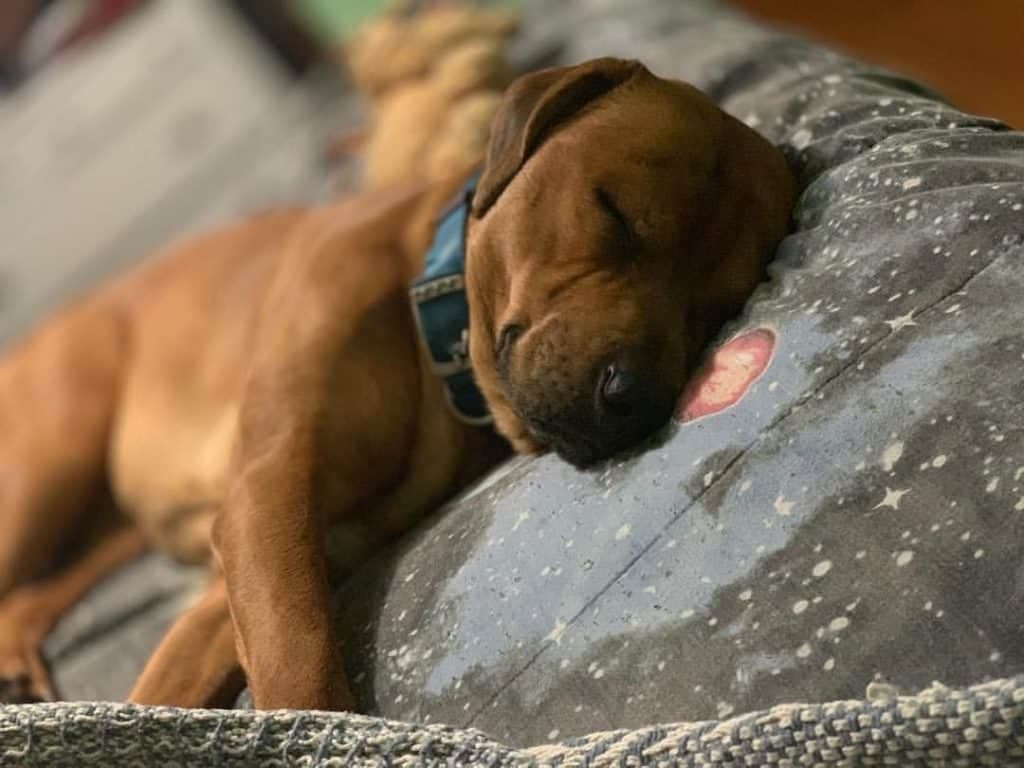 The Pitbull Boxer Mix is generally a healthy breed just like both parent breeds are.  But they are also vulnerable to certain illnesses, so prevention is still so much better than cure. It's always worth the trouble when you're well-informed and aware of any possible issues affecting your dog's health.  Listed are some of the main illnesses that your Pitbull Boxer cross may be susceptible to:
Allergies – Your Pitbull Boxer Cross is also prone to allergies which may be caused by trees, weeds, pollens, fleas, molds, dust mites, and food.  You can treat Allergies can be treated with antihistamines, but for skin irritation, use shampoos that are formulated for sensitive skin.
Hip dysplasia – Hip dysplasia is the abnormal formation of the hip joint, where it is unstable or loose in the socket. This condition occurs in both parent breeds. You may notice signs that include difficulty in walking, running, jumping or climbing up.  In extreme cases, hip dysplasia can result in arthritis and lameness. Excess weight will put a strain your Pitbull boxer mix's joints so pay attention to its diet.
Heart disease – The Boxer pitbull is susceptible to a heart condition called aortic stenosis or narrowing of the aortic valve which in turn puts too much pressure on the heart. Symptoms can include difficulty breathing, fainting or sudden loss of consciousness, and heart failure. Diagnosis can be made to confirm a heart murmur with Chest radiographs, ECG and, Echocardiology test.
Cancer – Pitbull boxers are generally healthy, but they are at risk of rapidly growing cancer which occurs in the blood vessel cells called hemangiosarcoma. It may not be possible to detect early onset, but signs may include lack of appetite, weight loss, rapid breathing, weakness, and swelling of the abdomen.  Like most cancer affecting humans, this cancer can also spread rapidly.
Your veterinarian is undeniably your best source of information and advice when it comes to the well-being of your pet.  All you got to do is call or visit the doctor's clinic if you notice any of the signs or symptoms.
Boxer Pitbull Combination Food Requirements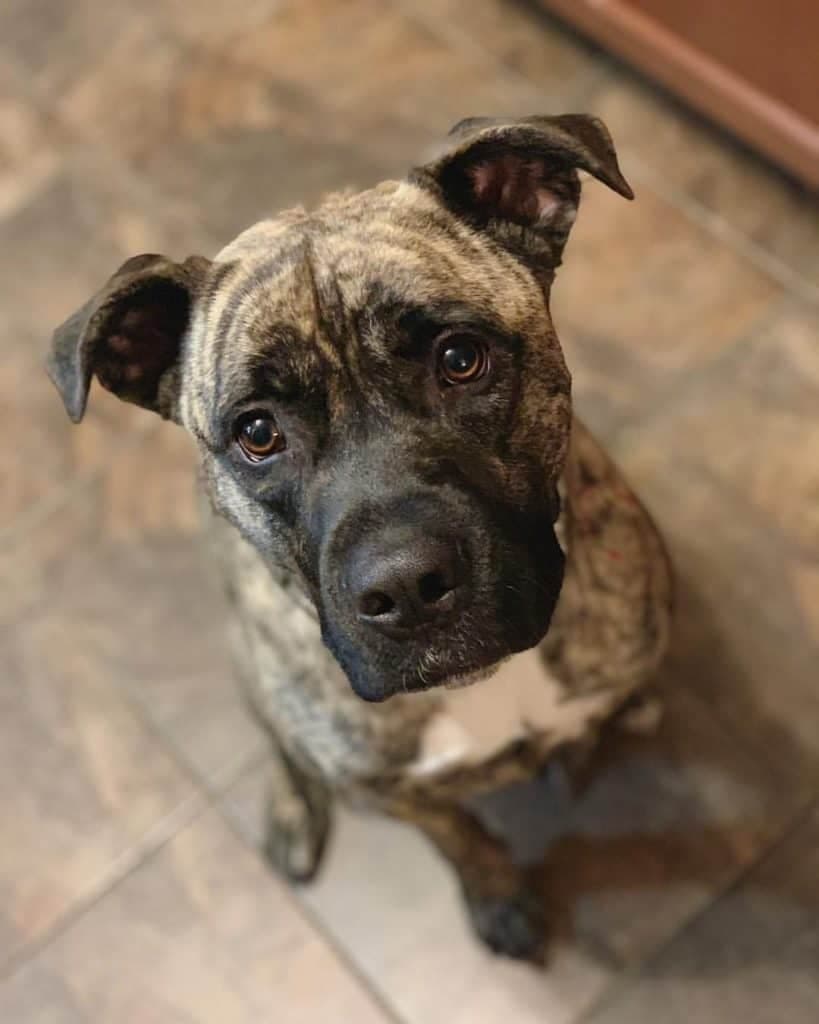 To guarantee a healthy and longer life, you must start with your Pitbull Boxer cross' diet. Avoid giving them the nutrient-deprived worst dry dog food and offer them only the best dry dog food instead. Finding the right food is in itself a difficult task as there's a horde of many products offered in the market.  Another daunting mission is choosing the food that you would serve your pet friend. We listed some products perfect for your Pitbull Boxer:
Blue Buffalo Life Protection Formula for Large Breed Puppy –is formulated to maintain a healthy and well-rounded dog. The recipe features real meat, garden veggies, and fruit plus whole grains and LifeSource Bits rich in antioxidants.  It also features ingredients that support healthy growth and development for a growing pup.
Hill's Science Diet Large Breed Adult Dry Dog Food – Give your Pitbull Boxer real chicken recipe that is formulated to promote complete and balanced nutrition for large breeds. Natural sources of chondroitin and glucosamine are the building blocks of healthy joints and cartilages ideal for mobility.  It is packed in vitamins and minerals with antioxidant benefits for lifelong health and happiness.
Iams ProActive Health Mature Adult Large Breed – It's time to nurture your dog's joints and bones with natural sources of glucosamine mixed with L-Carnitine to help burn fat. This kibble made for large breed adult dogs also features Iams DHA Gold to promote mental sharpness and alertness and also to encourage healthy cognitive ability.  It is crafted with prebiotics for healthy digestion and strong defenses.
You should also match your doggo's diet to their age. Puppies and adult pooches have diametrically different nutritional needs, and senior canines require kibble that is gentle on their aged teeth and stomachs. We suggest you pick one of our recommendations for the best puppy food brands and the best senior dry dog food and see how your pup responds. Who knows?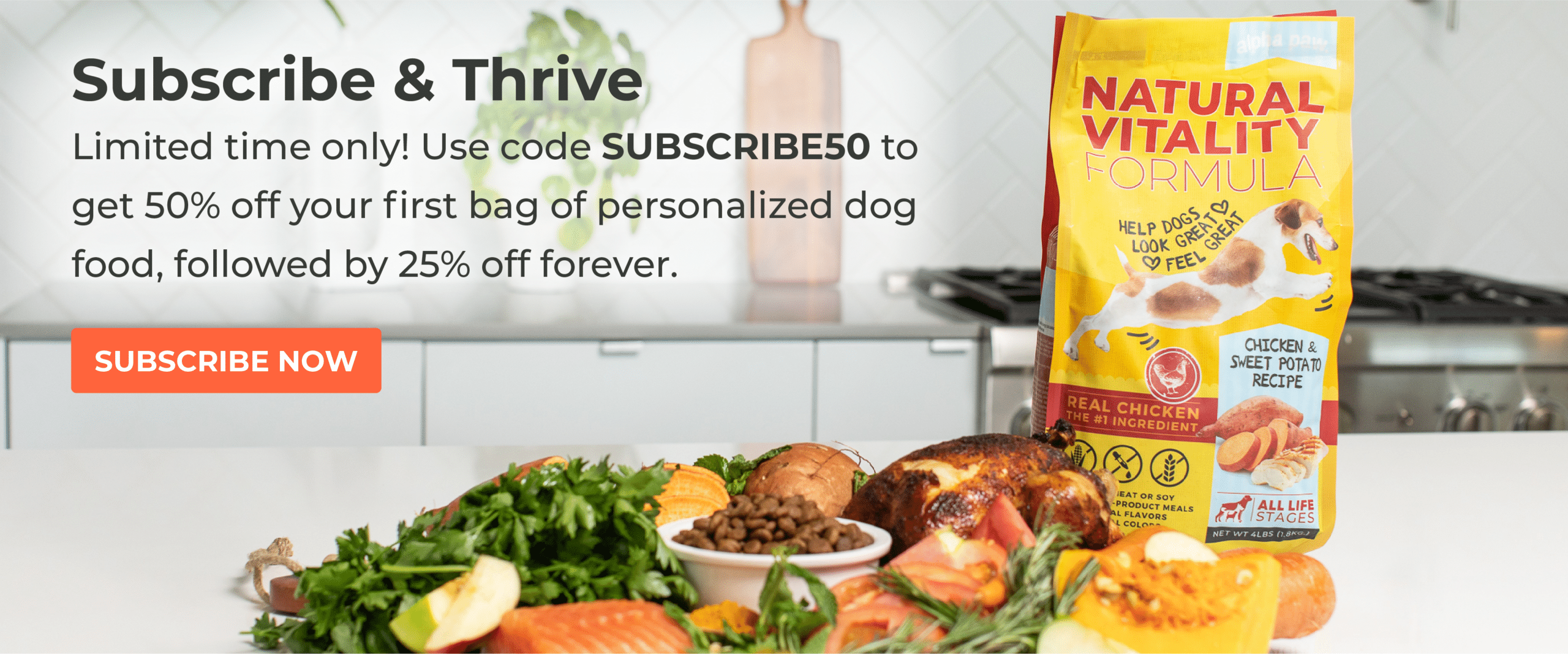 Given that your Pitbull Boxer is neither big nor small, they may like the taste of the
best dry dog food for small dogs
and the
best large breed dry dog food
alike, so you might want to offer them both kinds! Do consult your pup's vet before you do, to be on the safe side!
Pitbull Boxer Mix Exercise Requirements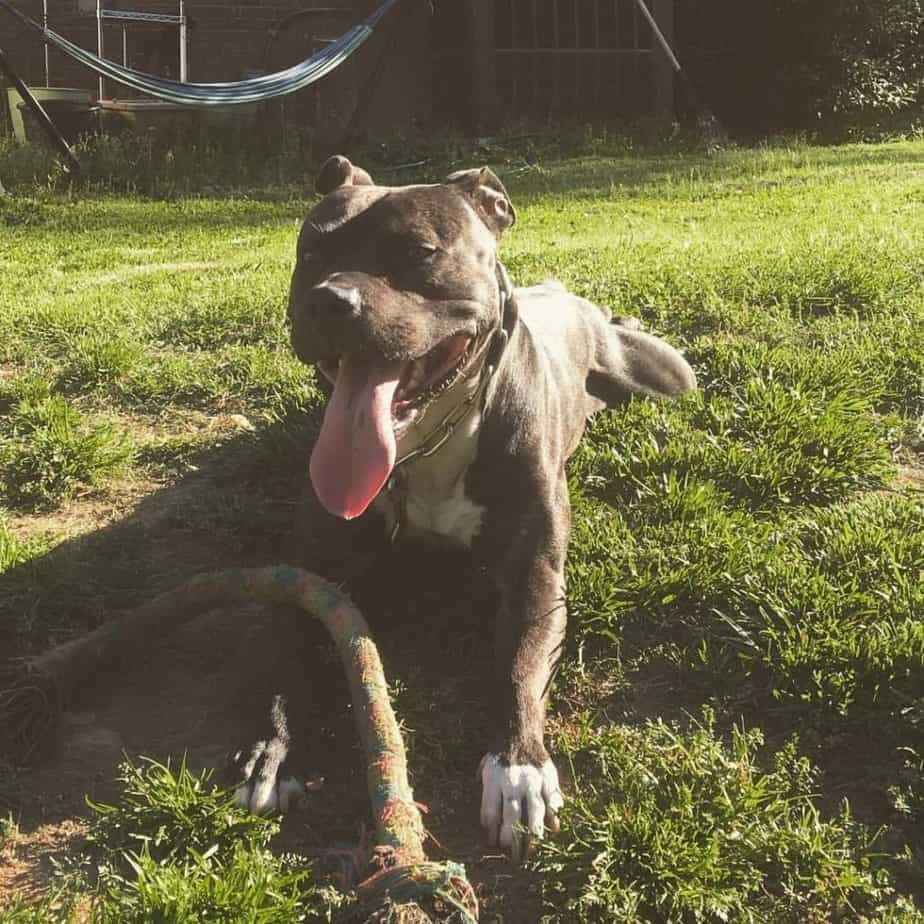 The general advice for most dogs would be to train them while they are young.  But in the case of your Pitbull Boxer cross, you have to very cautious.  Puppies of large-breed origin that exerts too much energy from running or playing can cause injuries that may last his lifetime.  For puppies, activities may be limited to regular short walks or play until it has reached a certain maturity, around one year up to 16 months.
As it gets old, the daily exercise requirement will also change.  For an adult Pitbull boxer, 60-120 minutes of exercise should be adequate to maintain good health.  It is a very energetic hybrid so they will thrive in a lively environment. An ideal home would mean lots of space to move around, inside or in the backyard.
Some states enforce restrictions with regards to Pitbull mixes like your pitbull boxer, so you have to keep it on a leash while out exercising.  Using a leash will also prevent them from running into or jumping into everyone they encounter.
They are most happy walking around in the city or the Dog Park or even trudging in the mountains.
Another essential thing to consider is the weather.  The Boxer pitbull's hair does not have a double coat, so they are sensitive to extreme conditions. During the rainy season, your dog will need a raincoat to protect her from the rain and also to keep her warm. During the summer months, it is ideal and more beneficial to take your pet friend out in the morning or in the evening to avoid the sun's harmful UV rays. Sunscreen can be used but avoid products with zinc oxide, as it is a poisonous substance.
Here are some products you can bring with you when you're out and about with your Pitbull boxer:
PetRageous Juneau Dog Coat – This is a sturdy coat is absolutely water and windproof to safeguard your pitbull boxer mix from harsh elements. The jacket provides full chest coverage, and the solid print is stylishly chic. The elastic leg straps and adjustable fastener guarantees a snug band comfortable fit.  It also features reflectorized stitching so you can see your dog even at night. And the best part of all, the collar's opening proffers a convenient path to place or remove a leash.
Aspen Pet – The Aspen Pet containment product will give your big Boxer Pitbull combination the freedom it deserves while keeping it secure and out of harm's way especially in open areas.  It is guaranteed durable – it features a galvanized cable and coated with crack-resistant vinyl. It should be able to withstand up to 7x the weight of your dog. Perfect for restraining your pet while you're outdoors.
My Dog Nose It! Coat and Body Spray – The product is specially created with safe ingredients that will keep your dog from the sun's harmful rays. Its non-greasy formula is free of titanium dioxide and zinc oxide, which are detrimental to your pet's health.
Pitbull Boxer Cross Training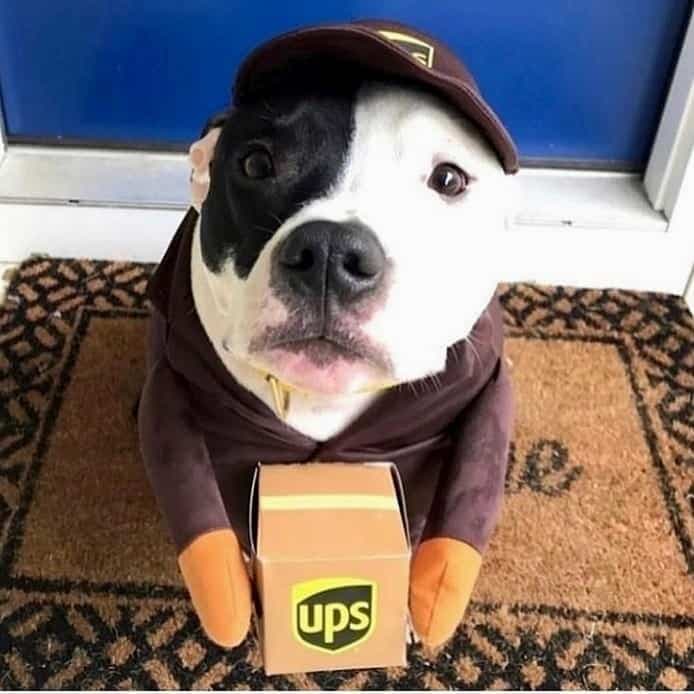 The combination of Pitbull and Boxer is explosively stubborn, so it is a suitable pet for someone with a firm and unyielding grip in training and socialization.
And as always, your dog will react and respond best with positive reinforcement, rewards, and incentives.
Punishment will never work, and more often than not, will only create or aggravate behavioral problems.  It is essential to reward your pet to encourage positive behavior.
Early socialization and training from puppyhood will form the foundation of a well-adjusted dog.  Training your Pitbull Boxer should be a piece of cake because of their ability to pick up commands.
To get their focus though, you would need to be tough and establish yourself as the master and make him obey you.
We listed some training activities you can try out with your petpal:
Behavior Training – How do you train him to stop barking mad?  Constant practice will help you achieve the desired effect but never shout at him even if he continues to bark.  Start by introducing the command "Bark" and its opposite. Also, allow him to learn commands other than barking.  Keep in mind that the goal is to reward your pup for being silent.
Chores Training – Teach him to fetch your newspaper for you.  If he is already familiar with the basic commands like sit, stay, and fetch then you're good to go.  Playing fetch with a toy or a ball should prep your dog for this activity. All you have to do is replace the toy with the newspaper and tech your Pitbull boxer how to get it, pick it up or bring it back to you.
Fun Training – Rollover is one activity designed with your big Boxer Pitbull in mind.  Start with getting your dog to lie down, and eventually how to roll over. Make sure you reward each action accordingly, and of course, practice makes perfect.
Pitbull Boxer Combination And Families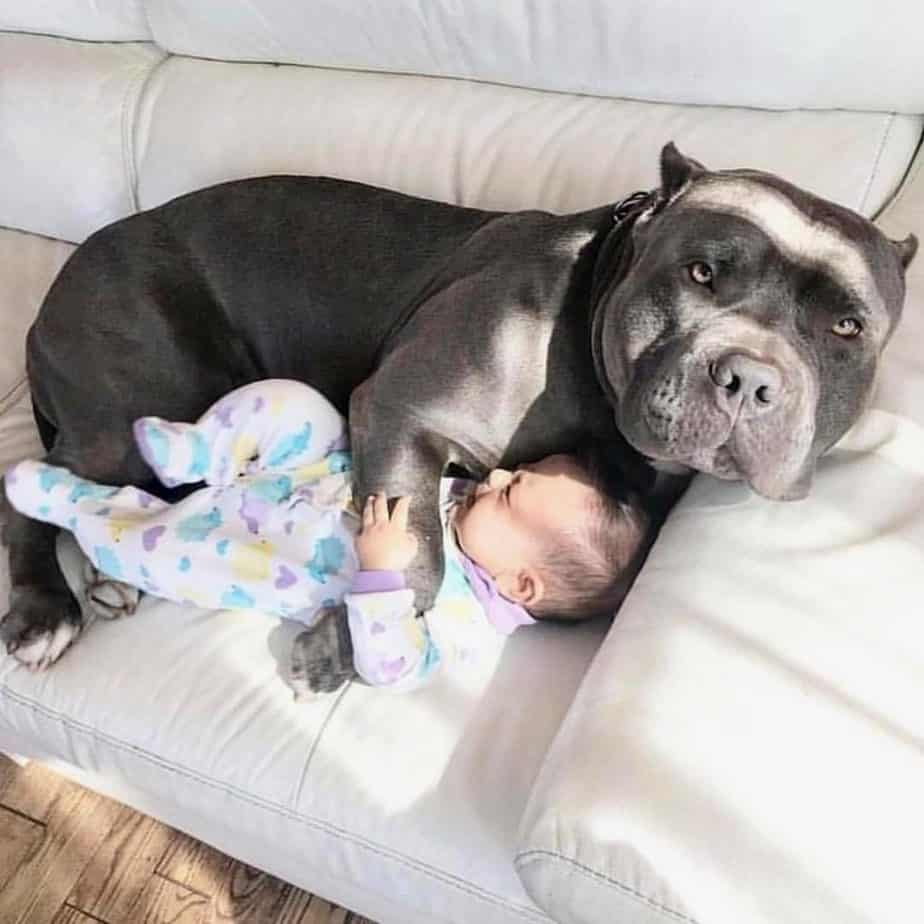 The Pitbull Boxer will become accustomed to any family dynamic most especially when trained well and socialized correctly.  Their energetic and sometimes rowdy nature can knock off small bodies, so be extra careful if you have kids. There are specific training designed to help you manage this kind of behavior.
Check with your local authorities with regards to the legal status of Pitbull mixes in your area.  Find out if your Boxer pitbull mix is banned or restricted.
You may also want to assess your dog's accommodation – in your home and your life.  Not only will they thrive in large spaces to allow lots of movement, but they will also want owners who will dedicate their time to train and socialize and to love and care for them.
References:
Souza, Clarissa P., et al. "Evaluation of Immunological Parameters in Pit Bull Terrier-Type Dogs with Juvenile Onset Generalized Demodicosis and Age-Matched Healthy Pit Bull Terrier-Type Dogs." Veterinary Dermatology, vol. 29, no. 6, 23 Aug. 2018, doi:10.1111/vde.12681.
Dennis, Simon. "Arrhythmogenic Right Ventricular Cardiomyopathy in a Boxer Dog." Companion Animal, vol. 13, no. 6, 21 June 2008, pp. 34–41., doi:10.1111/j.2044-3862.2008.tb00299.x.
Boxer." Veterinary Medical Guide to Dog and Cat Breeds, 11 Sept. 2012, pp. 99–103., doi:10.1201/b16185-37.
Russell, Brian. Pitbull: the Ultimate Training Techiques for Your Pitbull Terrier. The Author, 2016.