Husky Malamute Mix Facts
Table of Contents
1

 Malamute Husky Mix

2

 3 Reasons Why You Shouldn't Get a Husky Malamute Mix

3

 Other Husky Mixes

4

 3 Reasons Why You Should Get a Husky Crossed with Malamute

5

 Appearance, Personality, and Traits of a Malamute Mixed with Husky

6

 Husky Crossed with Malamute Puppies for Sale

7

 Grooming Your Malamute Husky Mix

8

 Malamute Mixed with Husky Health Problems

9

 Malamute Crossed with Husky Food Requirements

10

 Malamute Husky Mix Exercise Requirements

11

 Malamute Crossed with Husky Training

12

 Malamute Huskies and Families

13

 References:
Malamute Husky Mix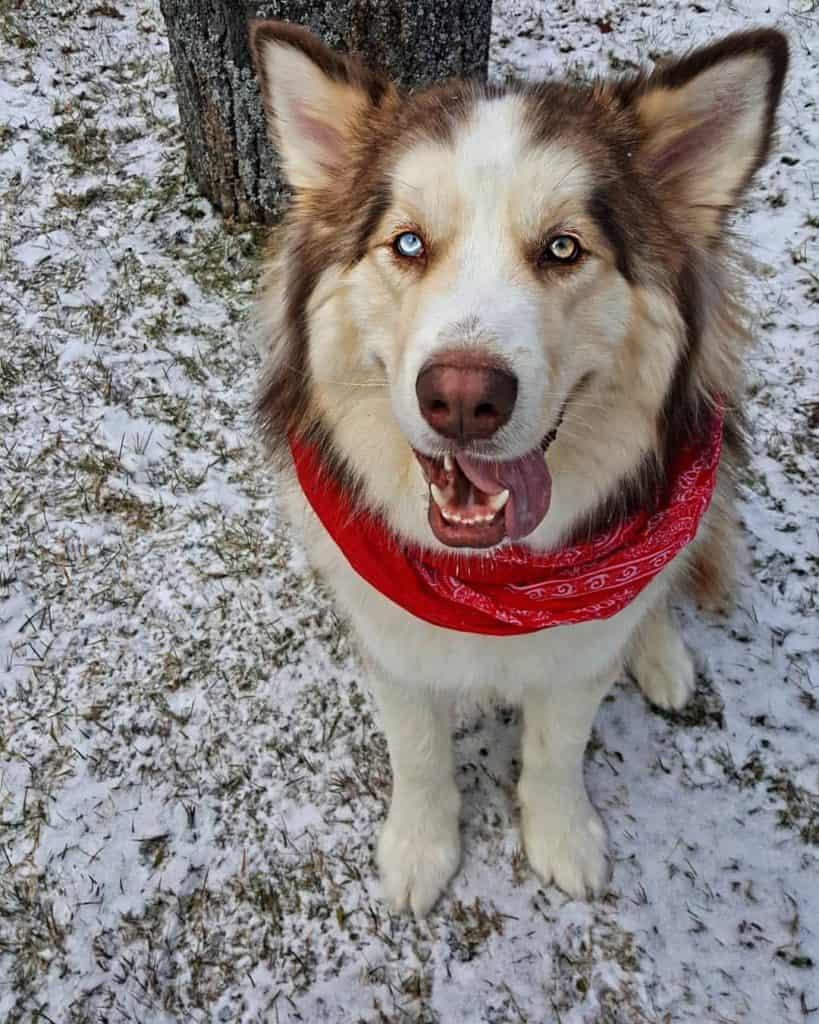 The Malamute Husky mix is the combination of the large dog breeds, Alaskan Malamute and Siberian Husky. This crossbreed, sometimes called as Alusky or Alaskan Husky, prefers a cool environment. The Husky Malamutes have a strong sense of pack instinct and peacefulness.
The differences in the different aspects of the two parent breeds contribute to the unpredictability of the traits and physical characteristics of their offspring. It is usual that the offspring often carries better qualities despite the unpredictability.
3 Reasons Why You Shouldn't Get a Husky Malamute Mix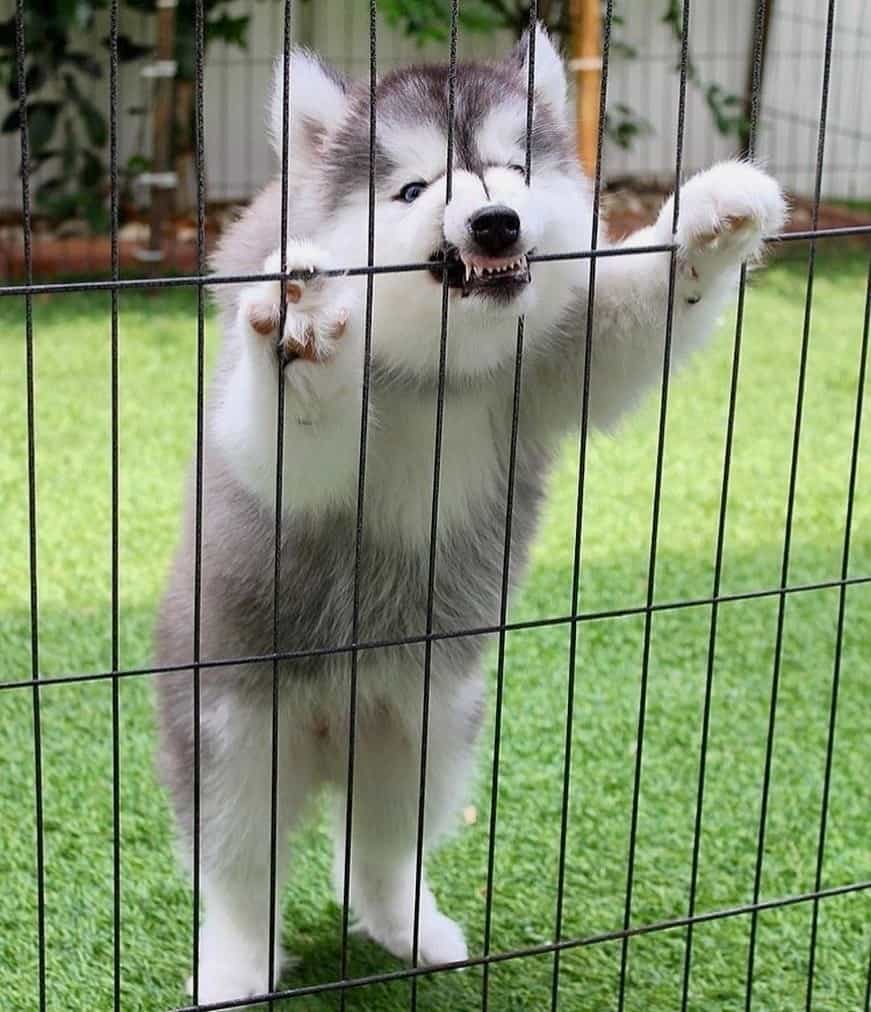 It tends to howl. This is a peculiar behavior of the Husky Malamutes. This could cause disturbances and conflicts with your neighbors. You should not leave the dog alone for a long period of time to avoid this. It is crucial to keep the dog stimulated.
It prefers a cold environment. A place with varying ranges of temperature is not the best environment for this crossbreed. One reason for this is the thick coat of the Husky Malamutes.
It can manifest stubbornness. The Husky Malamute mix dog may become very headstrong and independent. These traits could frustrate new owners and evoke negative emotions. It is necessary to start obedience training at an early age to avoid misbehaviors.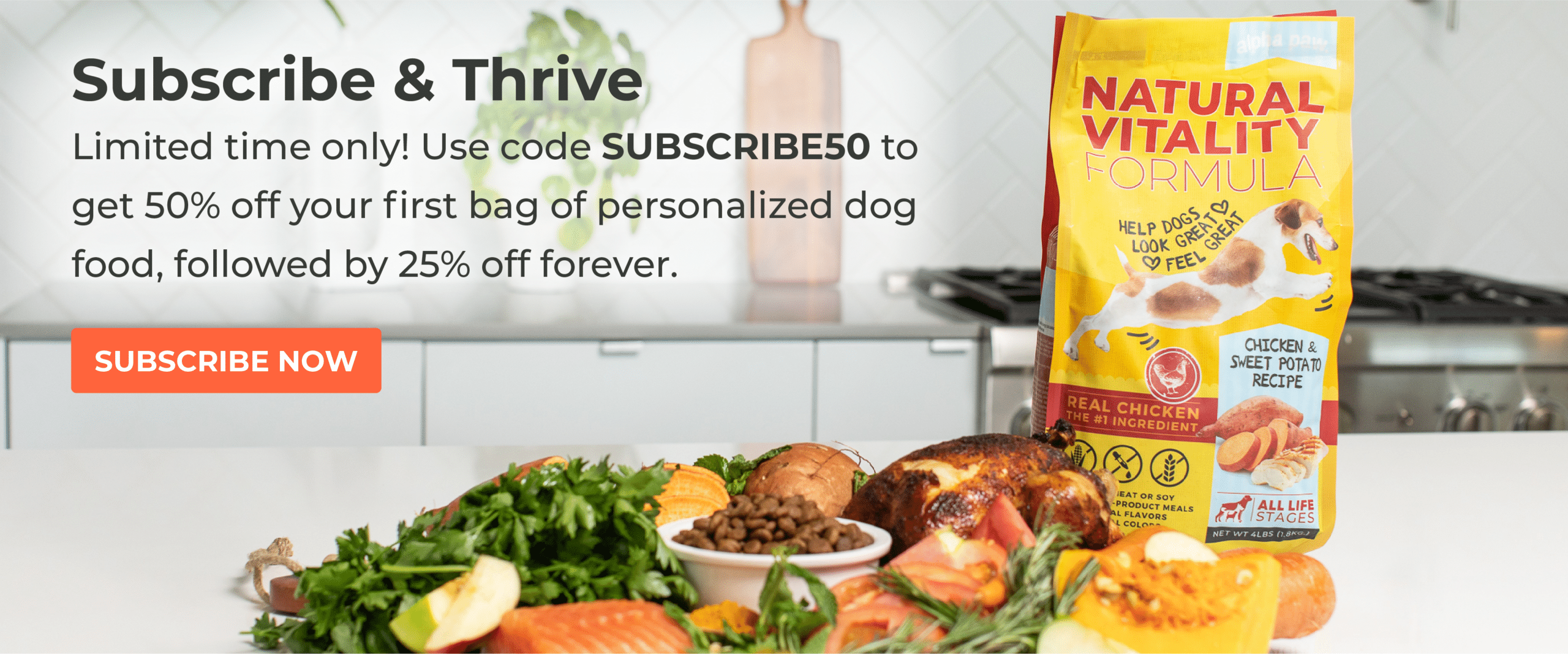 Other Husky Mixes
Love huskies but not sure this particular pup is for you? Check out America's most popular Husky mix breed dogs.
Doberman Husky Mix
Great Pyrenees Husky Mix
Great Dane Husky Mix
Rottweiler Husky Mix
Chihuahua Husky Mix
Akita Husky Mix
Boxer Husky Mix
Chow Chow Husky Mix
Pitbull Husky Mix
Pug Husky Mix
Pomeranian Husky Mix
Labrador Husky Mix
Australian Shepherd Husky Mix
Golden Retriever Husky Mix
Bernese Mountain Dog Husky Mix
Beagle Husky Mix
Poodle Husky Mix
3 Reasons Why You Should Get a Husky Crossed with Malamute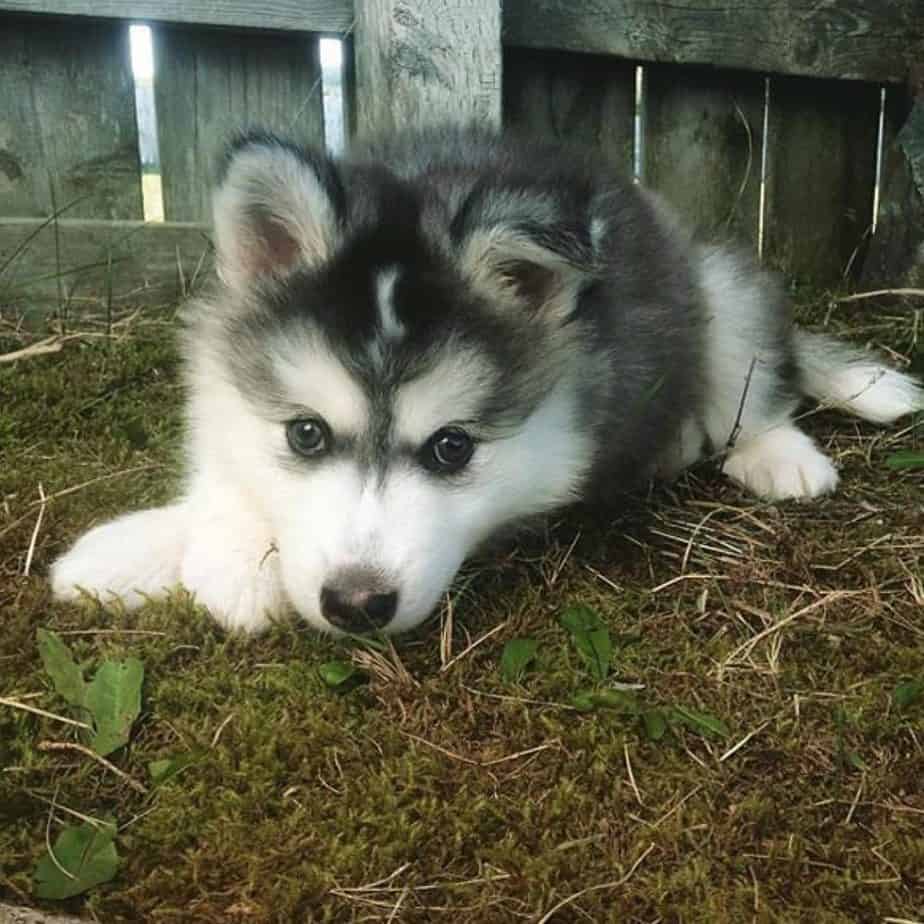 It is an ideal fitness partner. The Malamute mixed with Husky dogs has a high level of energy. Athletic and physically-active people will benefit from having them.
It is a wonderful family companion. This crossbreed tends to be attached to the family. It has an innate loyalty and friendliness for all the members of the family. It goes along well with children as well.

It has a long life span. The combination of the Alaskan Malamute and Siberian Husky results in a mixed pup that may live up to 15 years old.
Appearance, Personality, and Traits of a Malamute Mixed with Husky
| | |
| --- | --- |
| Weight | 60 – 100 lbs |
| Height | 20 – 28 inches |
| Size | Large |
| Coat Type | Double-coat; dense and medium-length |
| Coat Color | Combination of silver, white, brown, gray, black, and cream |
| Amount of Shedding | Heavy and seasonal |
| Eyes | Brown, black, or blue |
| Nose | Brown or black |
| Ears | Upright |
| Temperament | Intelligent, Loyal, Affectionate, Independent |
| Life Expectancy | 10 – 15 years |
| Hypoallergenic | No |
| Kid Friendly | Yes |
| New Owners Friendly | No |
| Breed Recognition | ACHC, DBR, DDKC, DRA, IDCR |
The Husky mixed with Malamute dogs have a wide range of weight, ranging from 60 to 100 pounds. Their height may range from 20 to 28 inches.
This large-sized mixed puppy will have a medium-length, double coat. It has a dense, soft, and waterproof undercoat and a coarse dense outer coat. You should consider the environment where you will raise this pup. It is better to place it in a cool and well-ventilated place. The colors of their coat can be a combination of silver, white, brown, gray, black, and cream.
The Malamute Huskies are wonderfully energetic and independent dogs. One pertinent trait of this crossbreed is its strength. Its large physique may be intimidating, but it has a gentle and loving disposition. It enjoys meeting new people and being friendly. They tend to be friendly towards strangers, making them quite unreliable as a watchdog.
Husky Crossed with Malamute Puppies for Sale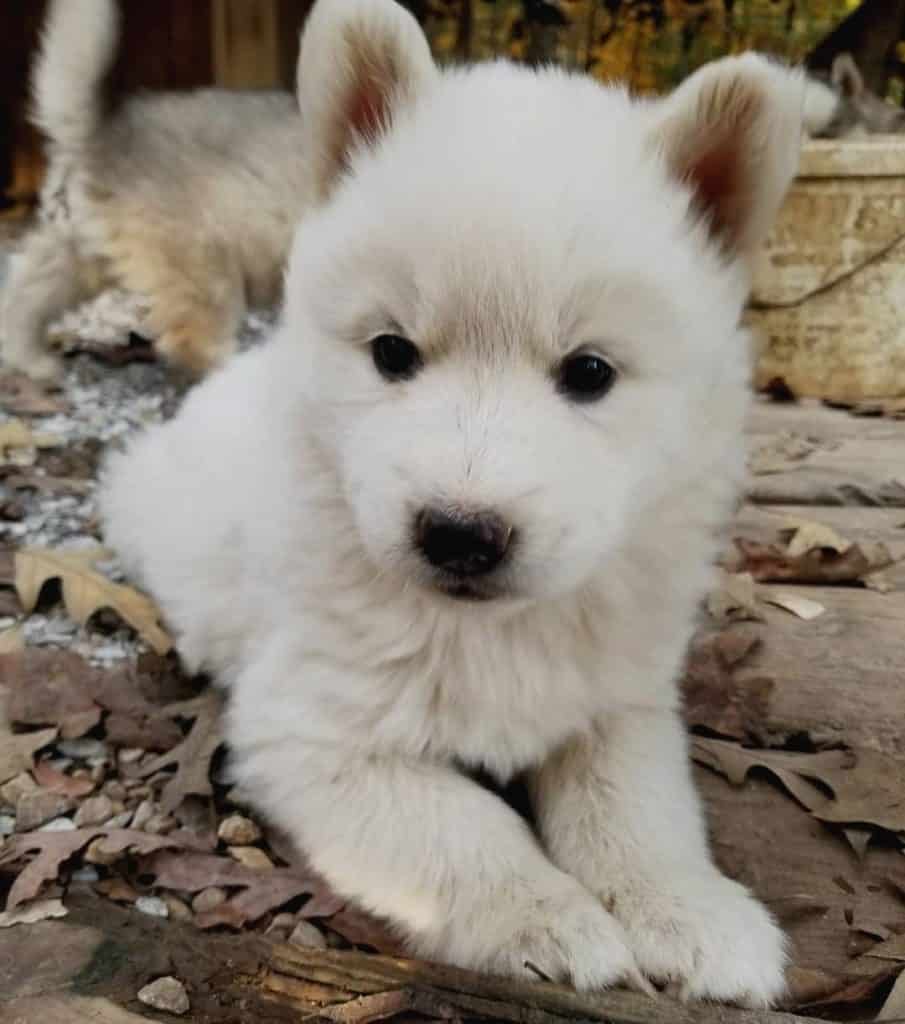 Thorough research will help you know the reliable and professional breeders when it comes to mixed breeds. These people do not only care about the monetary value of the dogs, but they take good care of the dogs by ensuring a steady supply of quality feeds and amiable environment. They also prevent inbreeding to guarantee minimal health problems. You can request for the results of genetic testing and records of vaccination from trusted breeders.

Some of the warning signs for unreliable breeders are the lack of knowledge on the breed, documentation on the medical history and health tests, and pedigree of the dog.
Some people may recommend that you check out pet stores. These may probably be the most accessible place to purchase a puppy, but I do not recommend purchasing from pet stores. Most puppies in pet stores come from puppy mills. The puppy mill, a breeding site, is a place where they keep dogs in miserable conditions. Puppy mill owners often force the dogs to breed and give birth.
It is highly recommended to visit personally the breeders. The American Society for the Prevention of Cruelty to Animals (ASPCA) strongly discourages buying puppies online.  You can also get a glimpse of the upbringing of your puppy when you visit the breeder's quarter personally.
The price of the Husky Malamute mix dogs from reputable breeders may start from $1000. This price compensates for the high-quality care and maintenance provided for the dogs. Below is a list of breeders for the Husky Malamutes and their parent breeds:
Alaskan Huskies of Double Howling Moon in Colcord, OK
AKC Champion Bloodline Siberian Husky Puppies in Loudon, TN
Siberian Husky puppies of the Riley Kennels in Lamar, MO
Malamute Puppies by Illusion Kennel in Palmyra, MI
Malamute Puppies by Artic Luv in Acton, CA
Malamute Puppies by Ice Age Alaskan Malamutes in Manito, IL
You can also consider adopting a dog by browsing through the website of AdoptAPet. Some rescue centers are breed-specific and non-profit. These places are good grounds for acquiring your new family member. Here are some rescue groups to contact:
Moonsong Malamute Rescue in Boise, ID
Alaskan Malamute Assistance League in Golden, CO
Forever Husky in Ilinois
Siberian Husky Rescue/Referral of California
Siberian Husky Rescue of Florida
Grooming Your Malamute Husky Mix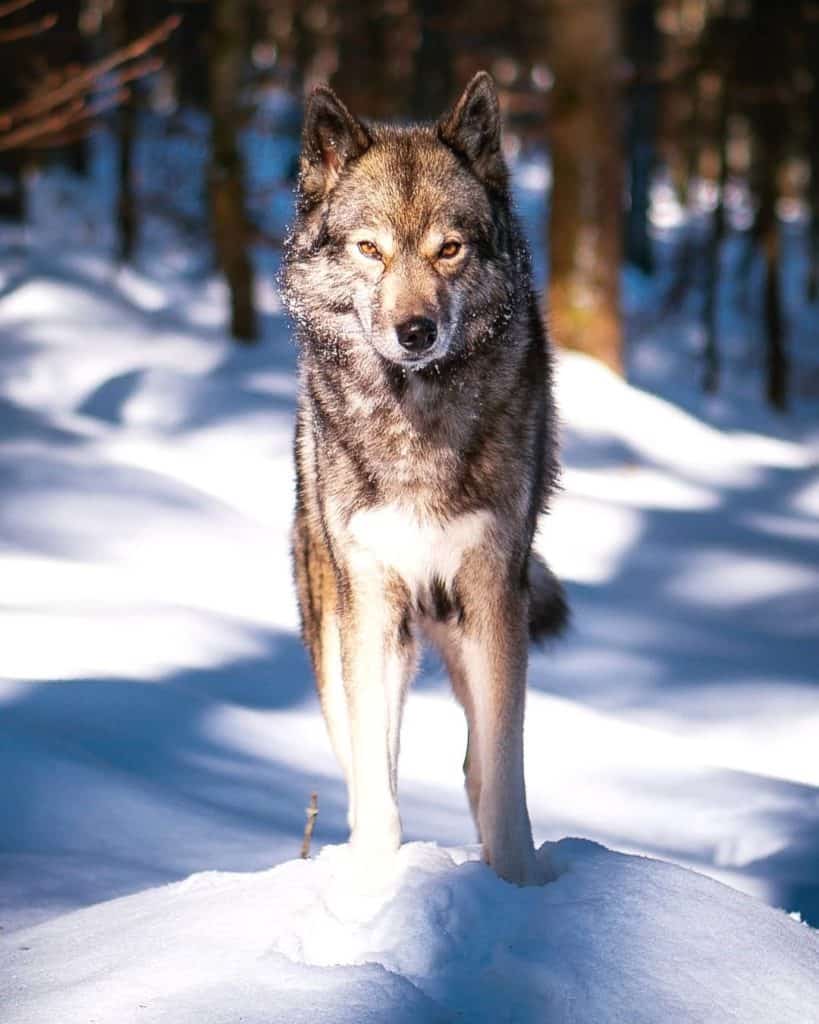 The Malamute Husky mix dogs require moderate to intense maintenance for grooming. They shed heavily, particularly in warmer places and during days with warm weather. You will need a more intensive grooming routine for the periods of seasonal shedding.
You will need to brush or comb its coat five to seven times per week. You can use a slicker brush or an undercoat rake. Before brushing, you may opt to spray lightly the pup's coat with water, to prevent the loose hairs from spreading all over the area. The use of a slicker brush over a pin brush is advisable due to its purpose of untangling mats or knots in the fur. It also helps in removing debris and loose hair. It can run through the thick layers of the double coat and facilitate effective grooming. Another advantage of this brush is its massaging quality since it has long pins. Massaging the skin of your pup will stimulate the production of essential oils for moisturizing the coat. This will increase blood circulation and promote health for the dog. You should take extra time to comb in spots where tangles occur frequently, such as the base of the ears.
Some dogs may become uncomfortable with the texture of brushes and combs. Desensitization training will help resolve this issue. You may start with brushing the coat with your hand to start this training. It could take some time before the dog gets accustomed to this activity. You could switch to using the brush or comb after some weeks.
You also need to pay attention to the small parts of the dog like the nails, eyes, nose, ears, and paws. A part of this is checking for wax buildup in the ears and signs of an ear infection. You can clean their ears with a cotton ball and a dog-specific ear solution. You should never use a cotton swab for their ears. You may use Vaseline as a regimen for cracked paws.
It is a myth that dogs need a daily bath. You should give this dog a bath only when it is visibly dirty or smelly. The dog needs shampoo and conditioner with neutral pH ingredients such as oatmeal and aloe.
An important function of grooming is looking out for deformities, irritation, redness, and bald spots on the pup's coat. It is crucial to maintain the pup's appearance and detect possible visual and internal deformities.
If you do not have much time in your hands, you should schedule appointments with reliable groomers around the city or your neighborhood.
Malamute Mixed with Husky Health Problems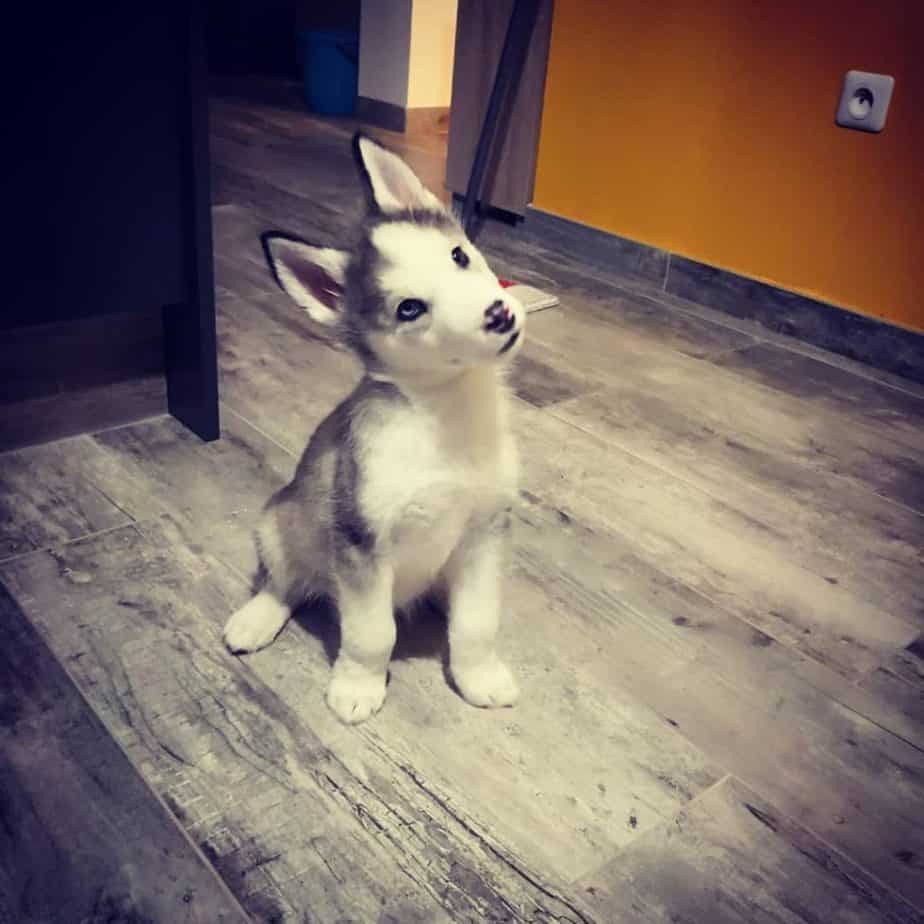 The Husky crossed with Malamute dog has a life expectancy of 10 to 15 years. While it is randomly generated, genetics play a heavy part in determining the health issues of the dog. Another important yet modifiable factor is the proper nurturing of the pet.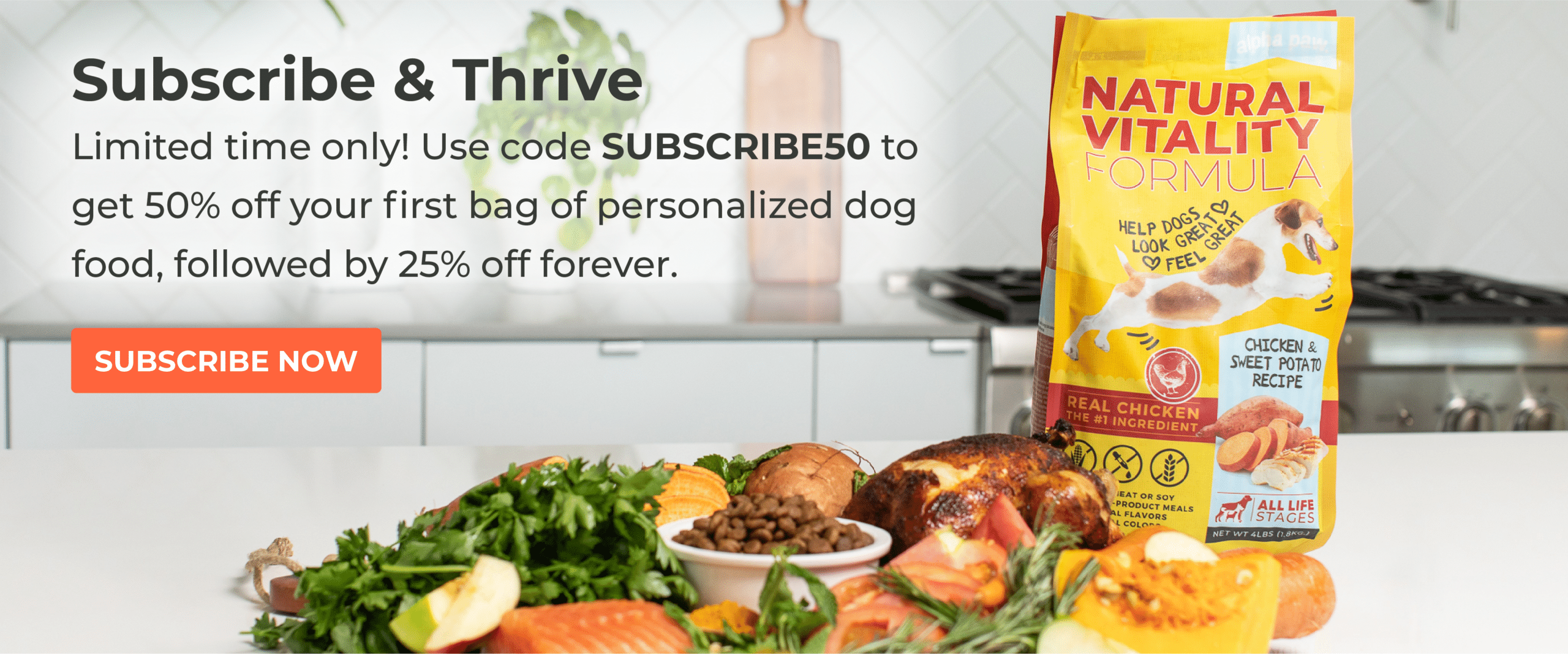 The health problems of one parent breed may manifest more than the other. You should be aware of the possible health problems from each parent breed. Here's a list of some of the common health issues seen in a cross between an Alaskan Malamute and Siberian Husky:
Hip dysplasia: This condition is common due to the configuration of their legs. It may lead to painful arthritis or joint inflammation at a tender age.
Progressive Retinal Atrophy: This could affect the vision of your dog. It is the deterioration of the photoreceptor cells in the eyes that are responsible for converting the light energy to electric stimuli.
Chondrodysplasia: This is the disease of the cartilage and bone. It involves gene mutations that lead to affected growth plates. This may cause hip dysplasia.
Degenerative myelopathy: This is an incurable and devastating condition that leads to the paralysis of the dog's hind legs.
Von Willebrand disease: It is a bleeding problem that manifests as excessive bleeding. It can cause the owners extreme worries.
Getting vaccines is a cost-effective way to prevent possible diseases. Some of the recommended vaccinations for puppies are measles, rabies, and DHPP which is the combination of vaccines for hepatitis, parainfluenza, distemper, adenovirus, and parvovirus.
You can be more watchful about the warning signs related to the conditions listed above. You can have a better understanding of the Malamute mixed with Husky's health by looking at the results of genetic testing. You may also opt to set regular check-ups with a veterinarian.
Malamute Crossed with Husky Food Requirements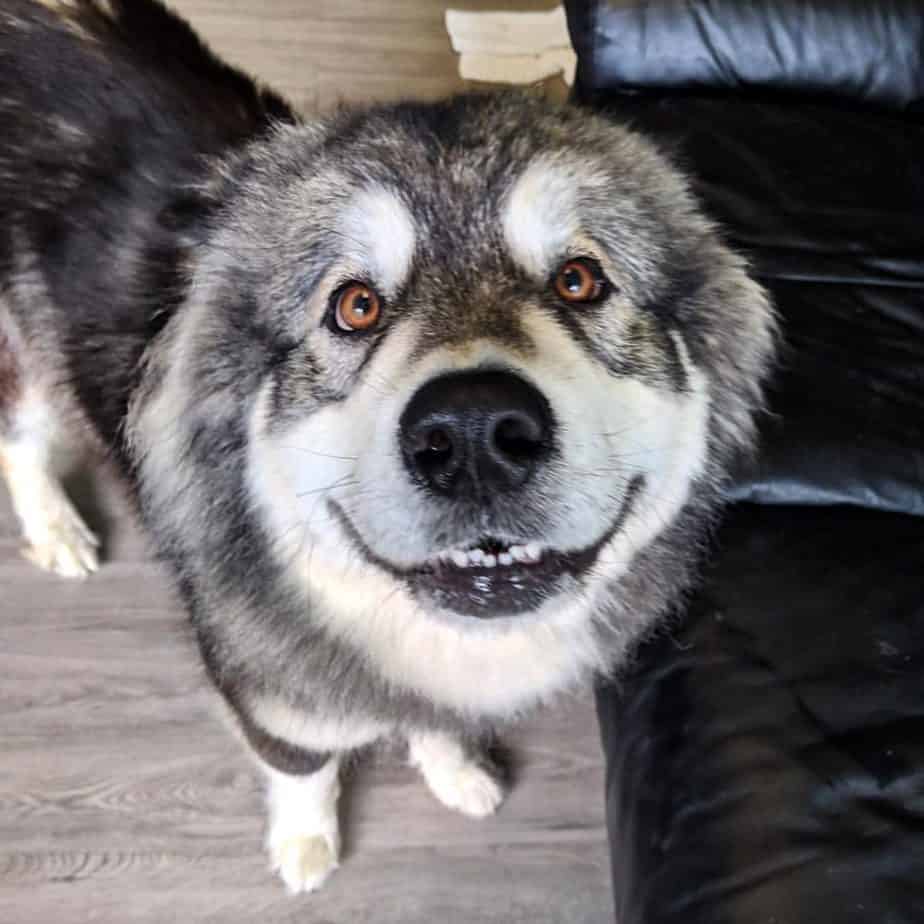 The amount of food for your dog should be individualized. An optimal nutrition plan will yield in the best health status of your dog, along with appropriate exercise. Proper nutrition will depend on the puppy's age, size, weight, metabolism, and level of activity. Dry food helps maintain the cleanliness and strength of the puppy's teeth and gums. The general amount of food suitable for an adult Husky Malamute mix dog may vary from 3 1/2 cups to 5 cups of high-quality kibbles. It is advisable to divide the food servings into two meals each day.
Calcium is crucial in the growth of strong bones, teeth, eyes, and joints. It has a vital role in the immune system as well. Phosphorus is needed for the proper development of joint and bones.
Below is a list of the recommended dry food for the Malamute crossed with Husky dogs.
Victor Performance Pet Food: This dog formulation is perfect for high energy levels as the Malamute Husky mix. It contains 78% meat protein, 7% plant protein, and 15% grain protein. It is a budget-friendly and highly digestible formulation. It does not contain allergenic food like wheat, soy, and gluten.
Hill's Science Diet Active Longevity Small Bites Dry Dog Food: This dog food formula for dogs aged seven years old and above has no artificial colors and flavors. It contains natural ingredients such as rice, chicken, and barley. It is easy-to-digest. It has Omega-6 fatty acids that will aid in adding shine to the coat and nourishment for the skin.
Purina HA Hypoallergenic: Some mixed breeds may be susceptible to food allergies and food intolerance. This product is a carefully manufactured food with tiny protein molecules. You can give this food exclusively for eight to 12 weeks to optimize the effect of the diet. After this period, you may opt to switch to another dog food or mix this type of kibbles with another.
Eukanuba Small Bites Adult Chicken Formula Dry Dog Food: This dog formula is associated with nutritional breakthroughs. It contains high-quality real chicken. It has a 3D DentaDefense System that prevents tartar build-up in 28 days. It also has a specialized fiber system for proper digestion and nutrient absorption.
CANIDAE Grain Free PURE Foundations Puppy Formula: This product is suitable for dogs with skin-related and digestion problems. It includes nine simple key ingredients. It has a meat component that ensures a tasty and adequate amount of animal protein. It does not have any unhealthy additives. This brand has a 4, 12, or 24-pound bags available in the market.
It is essential to know if your dog is overweight, especially since this mixed pup is vulnerable to overfeeding. To check if your puppy is overweight, you may conduct the hands-on test and eye test. To do these tests, you will stand next to the dog and look down at the dog, looking at the waist. You will place your hand on its back, with the thumbs along its spine and fingers placed downward. If the dog is overweight, you would not feel the ribs when you press down.
Make sure that your dog remains fit and healthy all the time. Avoid getting them the worst dry dog food, and make sure they only nibble on the best dry dog food — for example, Wellness Core Dog Food, Dog For Dog Food, or Nutra Thrive dog food supplement.
Your pooch may be just a little munchkin, but feeding them with the best puppy food brands will ensure they grow up into a happy and healthy fellow. When they become gray-coated and wise, offer them only the best senior dry dog food to keep them in spiffing shape even well past their prime!
Like all other mixed doggos, yours carries the genes of their gorgeous, one-of-a-kind parents. Whether they are big or small, you might want to give them a taste of both the best dry dog food for small dogs and the best large breed dry dog food and let them have the final say in choosing their meals. They'll love you to the bone for it!
You should consult with a veterinarian if you want to have a detailed diet plan and if you have more inquiries about the nutritional needs of the dog.
Malamute Husky Mix Exercise Requirements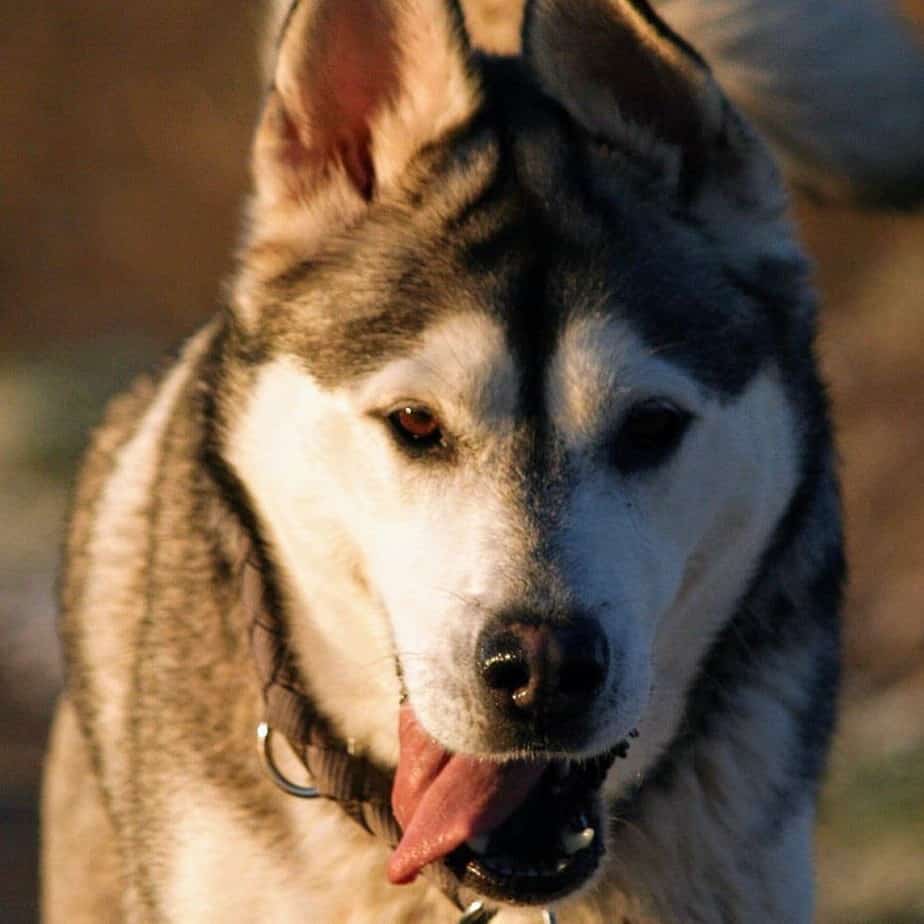 The parent breeds of this crossbreed are high energy dogs with sustained endurance. The duration of physical activity should be at least one hour. You will need an adequate combination of mental and physical stimulation for this mixed breed. You can engage the dog to physical activities such as learning tricks and commands, running, hiking and fetching.
I advise you to let them play around a large area situated in cooler and well-ventilated places. The Our Pets IQ Treat Ball Interactive Food Dispensing Dog Toy is a toy that stimulates the dog mentally. It helps improve your dog's digestion and mental health. It is a version of a slow feed bowl. It has an adjustable difficulty by the ball's interior disc.
You can engage the dog in a chewing activity to prevent boredom. This pup may enjoy the Nylabone Dura Chew Plus Textured Ring Dog Chew. It is a chew toy made of durable nylon. Chewing also helps clean the gums and teeth of dogs.
The Husky Malamutes need a properly fenced backyard for the physical activities. The dogs have a knack for escaping and roaming around.
Malamute Crossed with Husky Training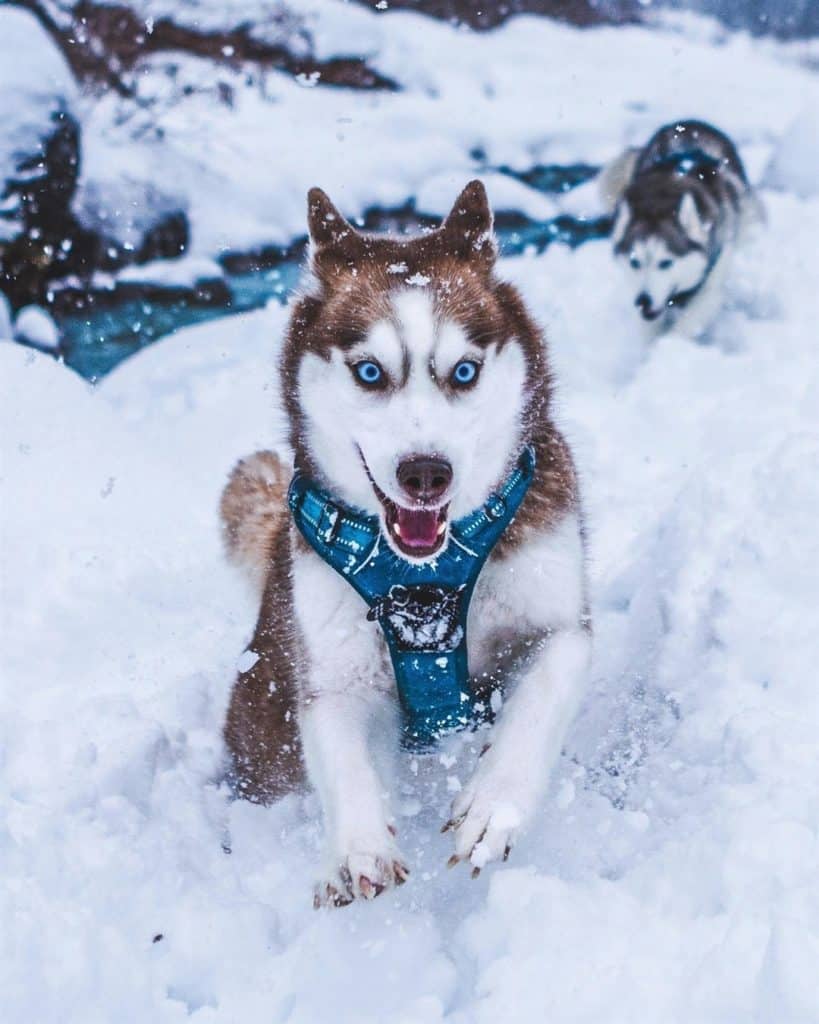 The Husky crossed with Malamute dogs are intelligent with an independent streak. They can be stubborn at times. It is important to be supportive, consistent, and firm with your dogs. These characteristics will aid in the training process. Here are some tips on training this mixed breed:
Limit the Duration of the Training Sessions: A way to prevent misbehaviors during the training sessions is keeping the sessions short. If you implement this technique, you will have the pup's undivided attention for a certain amount of time.
Crate Training: A crate is a place for resting and minimal disruption. You should provide the best ventilation and enough beddings for the crate. Crate training will help your Husky Malamute mix puppy to become more relaxed when traveling. The duration of crate training ranges from 30 minutes for eight-week-old pups to eight hours for adult dogs. It will also prevent the development of separation anxiety.
Positive Rewards-based System: This training technique do not use typical punishment when dogs disobey. It prevents dogs from developing discomfort and anxiety. One way to implement this system is by giving out treats during the learning process. Another way is by saying praises and giving hugs to the dog whenever it obeys.
Basic Commands: The dog will respond better with short and basic commands like "come", "sit", and "stay." You need to give an appropriate reward during the training process to help in the reinforcement of obedience skills.
If you are unsure of the appropriate training techniques for your dog, you can consult an experienced dog trainer.
Malamute Huskies and Families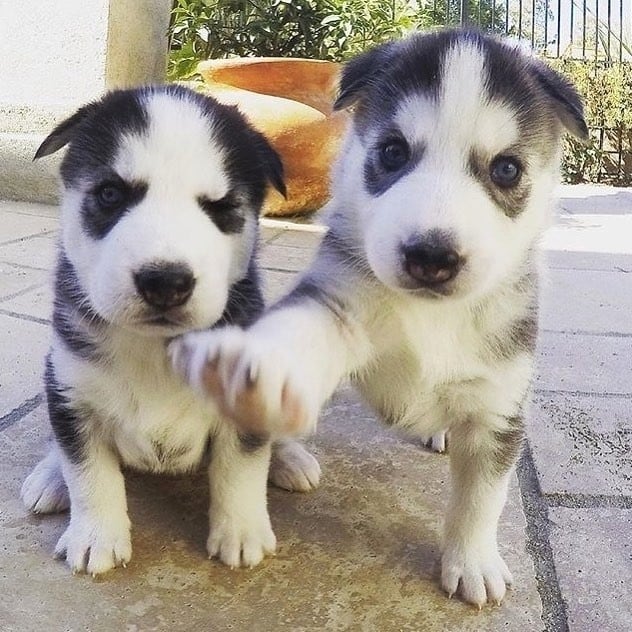 The Malamute Husky dogs are generally good with children. They will give warm cuddles and friendliness to the little ones. You must also teach your children how to respect and play with the dog within respectable bounds. You still need to be cautious with the child-dog interactions, especially when the dog is still young.
Husky Malamute dogs are known for their affectionate temperament. Positive affirmations are necessary to help the dog settle with their new home. These reassurances will also ward off anxious thoughts and behaviors. The mixed breed dogs tend to recognize one family member as the 'pack leader', and they will follow this person more earnestly than the rest.
Early socialization, one component of the training, will play a key role in the adaptability and friendliness of this mixed breed. Investing time and effort in this process will benefit the dog greatly. This process will allow the puppy to grow into a fearless and confident adult. The dog will feel at ease with interacting with people and other dogs. The socialization can start as early as 2 1/2 weeks. From this period up to four weeks of age, the owners handle the puppy every day for a certain amount of time. The next stage of socialization ensues from four weeks of age to 16 weeks of age. You will expose the dog to different people, animals, surfaces, scents, and landscapes.
References:
Zhao, X., et al. "A Genome-Wide Association Study for Canine Cryptorchidism in Siberian Huskies." Journal of Animal Breeding and Genetics, vol. 131, no. 3, 25 Nov. 2013, pp. 202–209., doi:10.1111/jbg.12064.
Bruun, Camilla S., et al. "A Gly98Val Mutation in the N-Myc Downstream Regulated Gene 1 (NDRG1) in Alaskan Malamutes with Polyneuropathy." PLoS ONE, vol. 8, no. 2, 5 Feb. 2013, doi:10.1371/journal.pone.0054547.
Morgan, Diane. Siberian Huskies for Dummies. Wiley Publishing, 2001.
STOCKMAN, THOMAS. ALASKAN MALAMUTE. LUMINA MEDIA, 2016.