Lab Boxer Mix Facts
The Boxer Lab mix is a unique mixed dog breed that needs special care. I decided to create a guide to help first time Lab Boxer pet parents better understand what this mixed breed is, how to properly care for it, groom it and train it. I believe that with correct training, the best nutrition, and genuine love, you will be able to raise a happy, healthy and well-behaved pup.
Table of Contents
1

 Boxer Lab Mix

2

 3 Reasons Why You Shouldn't Get a Boxer Lab Mix

3

 3 Reasons Why You Should Get a Lab Mixed with Boxer

4

 Appearance, Personality, and Traits of a Lab Boxer Mix

5

 Boxer Mixed with Lab Puppies for Sale

6

 Grooming Your Boxer Crossed with Lab

7

 Boxer Lab Health Problems

8

 Lab Boxer Mix Food Requirements

9

 Boxer crossed with Lab Exercise Requirements

10

 Boxer mixed with Lab Training.

11

 Boxer Lab Mix and Families

12

 References:
Boxer Lab Mix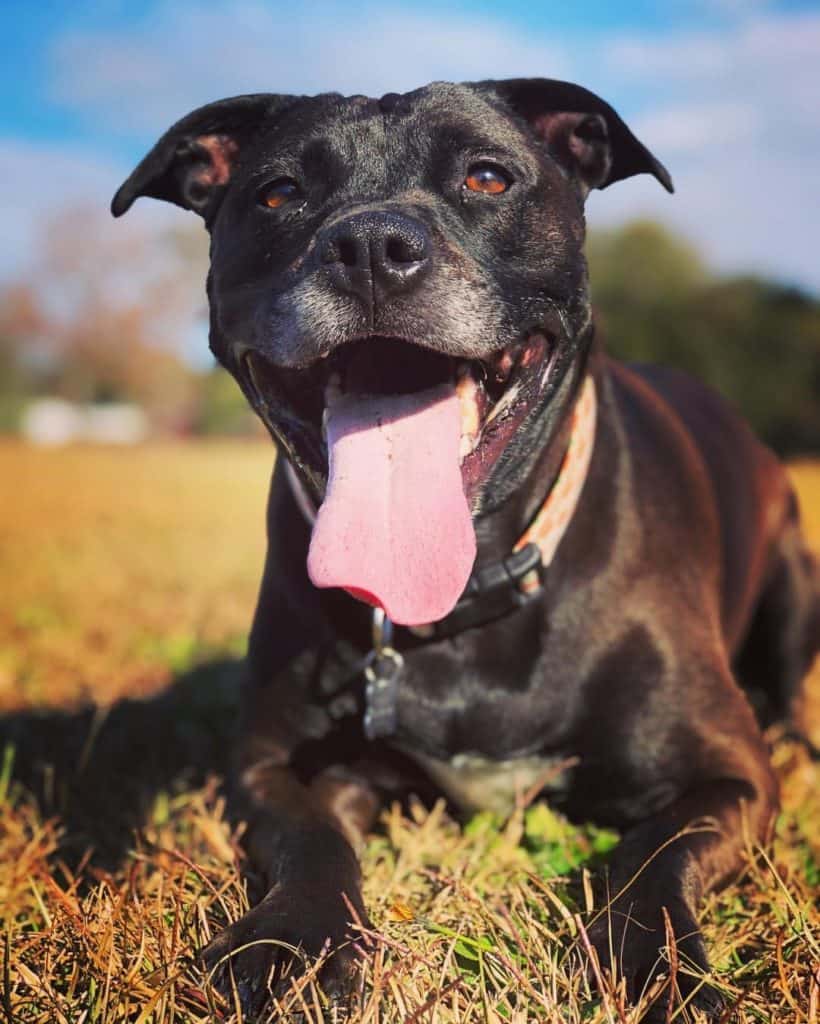 The Boxer Lab is a mixed breed dog which was made by combining the genes of two purebred dogs namely a purebred Boxer and a purebred Labrador Retriever. Both parent breeds are very popular, and in fact, the Boxer and the Labrador are among America's most popular dog breeds for many years.
To get to know your Boxer mixed with a Lab pup, you can study the temperament, intelligence and activity levels of its parents. It is also by considering what a Boxer and a Lab is will you be able to understand the grooming, nutrition and the training requirements of your new dog.
The Boxer is known as a well-built, athletic and loyal dog breed. This breed is well-behaved with plenty of energy to spare. Over the years, the Boxer is mainly a family dog. Because of its loyalty to its master, this dog may be taught obedience training and protection training. Lately, there are some concerns about the temperament of this breed but no doubt that with proper training and early socialization, a Boxer will grow up to be a lovable family dog.
A Labrador Retriever is a fantastic hunting dog. It was bred to help hunters track their game; it can retrieve fowl and even swim to retrieve birds in the water. Over the years, this breed has had a lot of roles as it is versatile, easy to train and highly-intelligent. You can train a Lab to become a service dog, a guard dog or a hunting dog.  
3 Reasons Why You Shouldn't Get a Boxer Lab Mix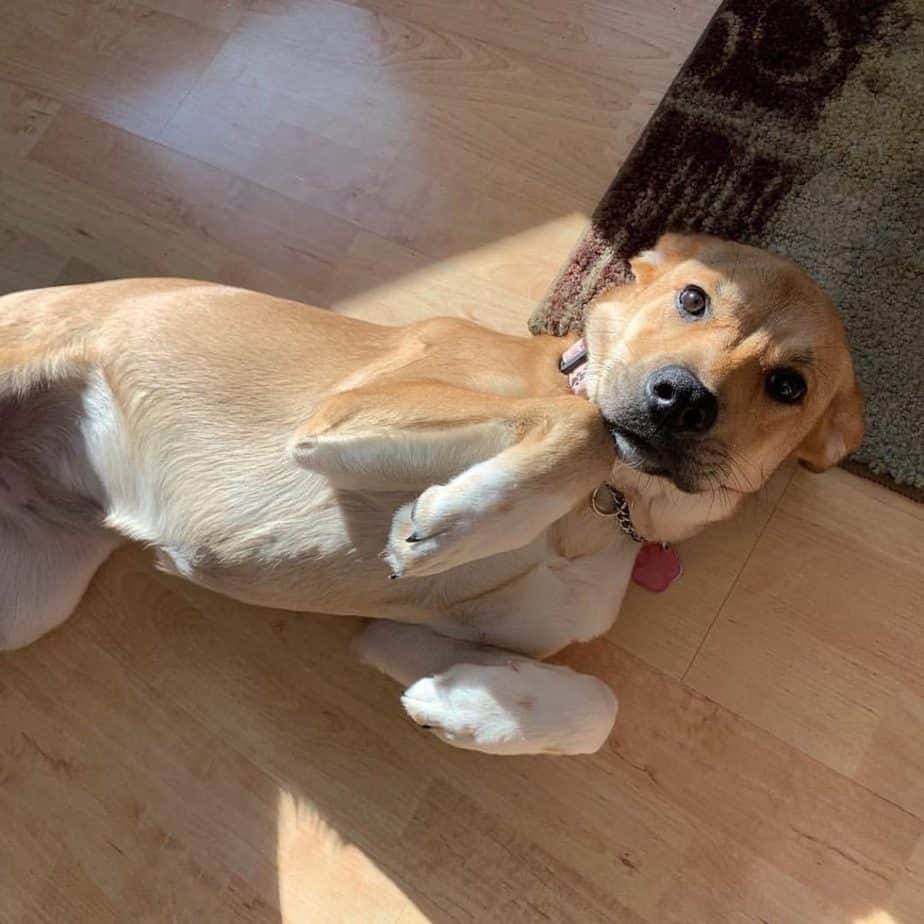 This Mixed Breed Requires Regular Training
The Boxer Lab will need early and regular training. It needs a dedicated owner that will spend at least two hours each day to train it. If you can't spend this much time to teach your pup, then you must not get a Boxer Lab mixed breed.
This Mixed Breed Dog Is Very Active
A Boxer and a Lab are both energetic dogs; therefore you can expect that your Boxer Lab pup will be a ball of energy. If you cannot cope with this active dog, then you should not adopt this mixed breed dog.
This Mixed Breed Dog Needs A Large Space To Train
Because this dog is very energetic, it needs a lot of space to train, run and play. As much as possible, your home should have an ample outdoor space or at least a playground or dog play area nearby. If you live in an apartment or condominium unit, then this is not the right dog for you.
3 Reasons Why You Should Get a Lab Mixed with Boxer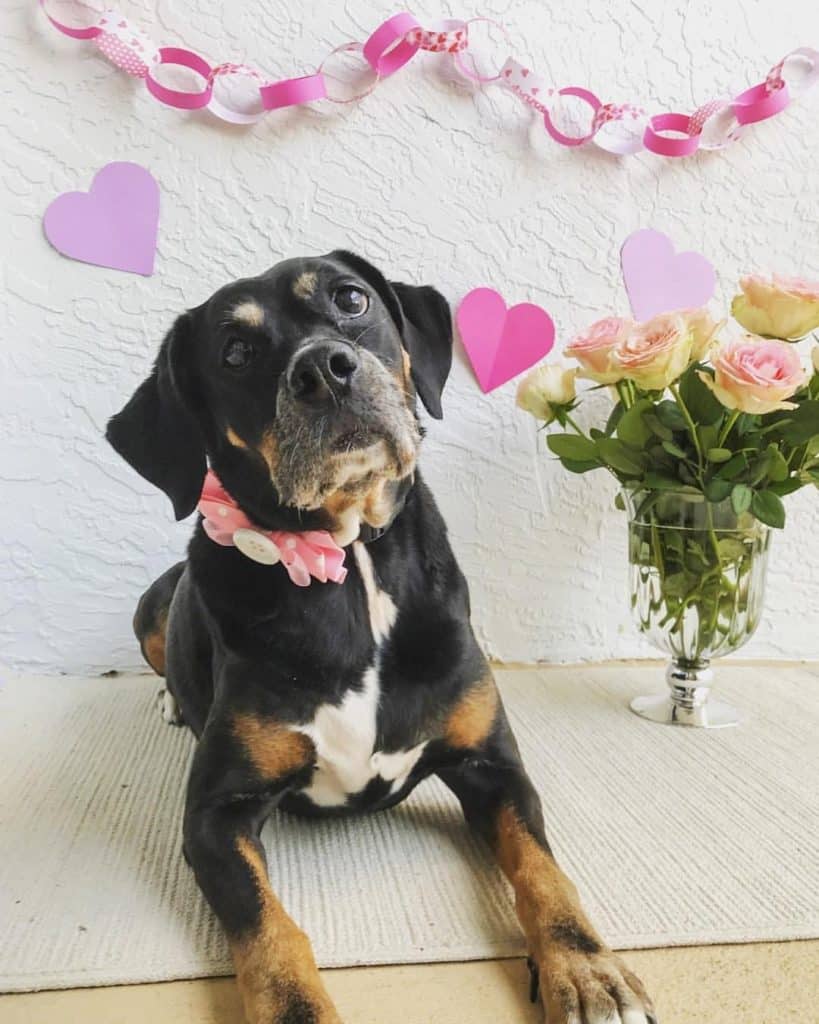 1. This Mixed Breed Dog Is Highly-Intelligent
The Boxer and a Lab are both brilliant; therefore you can guarantee that your Boxer Lab will grow up to be smart as well. This dog is also easy to train, and you'll have fun teaching it to do different tricks.
2. This Mixed Breed Dog Is A Very Loyal Family Dog
The Lab Boxer mixed breed is a loyal dog that will love to be with his master and his family. It will like to be with you wherever you want to go and will always want to please you by completing different tricks.
3. This Mixed Breed Dog Can Be A Good Companion Dog
One of the best things about a Lab Boxer is that it can be a good companion dog. It is a loyal breed that will train how to assist with simple tasks.  A Lab is known as a service dog for less abled people. It can open doors, power on lights, fetch the newspaper and so on.
Appearance, Personality, and Traits of a Lab Boxer Mix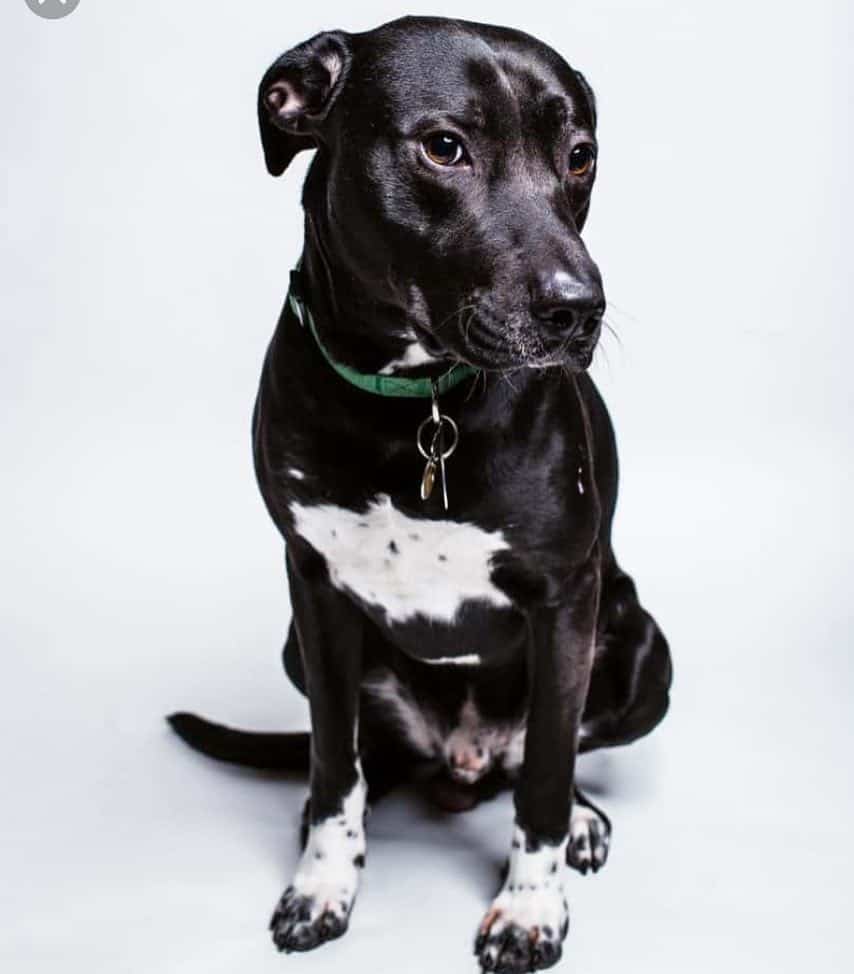 Weight
Up to 80 pounds
Height
Up to 26 pounds
Size
Moderate to large
Coat Type
Single coat
Coat Color
Different colors
Amount of Shedding
Moderate minimal
Eyes
Different colors, round
Nose
Long and
Ears
Short but floppy
Temperament
Friendly, active and loyal
Life Expectancy
11 to 15 years
Hypoallergenic
No
Kids Friendly
Yes
New Owners Friendly
Yes
Breed Recognition

American Canine Hybrid Club (ACHC)
Dog Registry of America, Inc. (DRA)
International Designer Canine Registry (IDCR)
Designer Dogs Kennel Club (DDKC)
You will never be able to guess what your Lab Boxer puppy will look like as an adult. But one way to do this is to look at the appearance and the physical characteristics of the Boxer and Lab parent breeds. This way you will be able to predict what it will look like when it is already mature.
An adult Boxer can weigh up to 80 pounds and could measure 25 inches tall. Meanwhile, a Labrador Retriever can weigh around 70 to 80 pounds as well. It could grow up to 25 inches tall. With these numbers, you will be able to predict that your Boxer Lab will be between 23 to 25 inches tall and will weigh up to 80 pounds. Usually, females are smaller compared to male Lab Boxers.
The following dog organizations and dog breed registries recognize the Lab mixed with Boxer dog breed:
American Canine Hybrid Club (ACHC)
Dog Registry of America, Inc. (DRA)
International Designer Canine Registry (IDCR)
Designer Dogs Kennel Club (DDKC)
Boxer Mixed with Lab Puppies for Sale

Before you get your Lab Boxer, consider getting a pup or a dog from a shelter. The American Society for the Prevention of Cruelty to Animals (ASPCA) recommends adopting a dog from a shelter. The group is against buying animals from a breeder and online sources.
But if you choose to buy a dog from a breeder, make sure that you purchase only from a reputable one. Take your time and talk to the breeder about the health conditions and any behavioral issues and temperament of the dog's parents.
A good breeder will be able to provide you with documents regarding your dog's parents and proof that these were bred to make Lab Boxer puppies.
The following are sites are found to have ads for Boxer mixed with Lab puppies or dogs.
PuppyFind.com (International)
NextDayPets.com (International)
Adopt-a-Pet.com (United States)
Petfinder.com (United States and Canada)
Grooming Your Boxer Crossed with Lab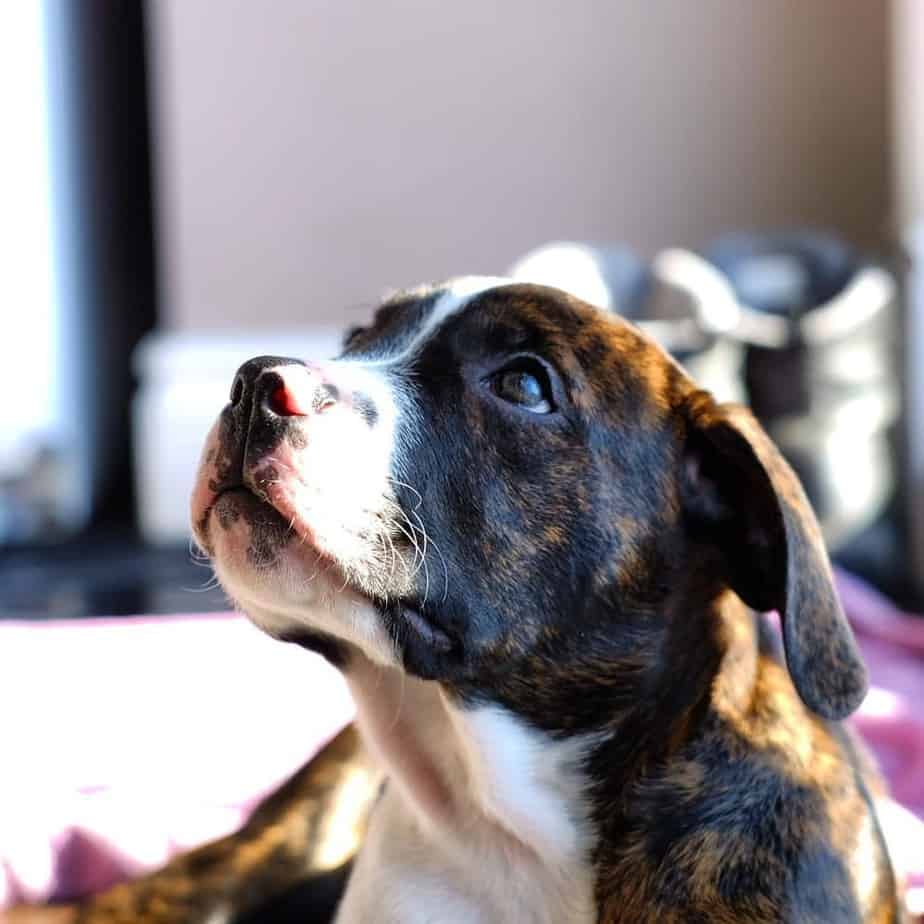 When it comes to grooming and taking care of your Boxer Lab's coat, you won't need to worry about shedding and the cost of making it to a groomer because this mixed breed dogs usually take after its Boxer parent.
Your Boxer mixed with a Lab will have very short hair that is very easy to groom and maintain. But if your dog has dominant Lab genes then expect a lot of shedding.
Lab Boxer suffers from seasonal shedding, and its coat may be kept in check using regular grooming and the right kind of dog shampoo and grooming products.
Since a Lab has black, chocolate or yellow coats and Boxers are either fawn or brindle with white markings; the mixed breed pup will be any of the two. A Brindle Boxer Lab dog is very common and these come with white patches.     
The following are the top dog shampoos for this mixed breed dog:
Buddy Wash Lavender and Mint Shampoo and Conditioner
This shampoo and conditioner are a two in one product that contains all-natural ingredients to make your dog's coat healthy and shiny. It contains lavender, sage, and mint plus many botanicals. Regular use can also leave your dog's skin smelling fresh and clean.
Zesty Paws Anti-Itch Dog Shampoo
This is an anti-itch shampoo that has oatmeal and Aloe Vera that will deodorize and stop itching skin. The oatmeal moisturizes the Boxer Lab's skin and therefore will stop itching, dryness, and irritation. It can treat hot spots; consequently, it is perfect for dogs that tend to over-groom.
Earthbath Oatmeal and Aloe Dog Shampoo
This dog shampoo comes with a soap-free formula using oatmeal, aloe and other natural ingredients. It is perfect for itchy and irritated skin. It is 100% biodegradable and does not contain parabens or any artificial scents.
This dog needs regular bathing at least once every other week. Aside from taking care of its coat, you also need to care for your dog's ears and nails. Invest in a high-quality nail clipper. You may also take your dog to a groomer at least once a month.
Boxer Lab Health Problems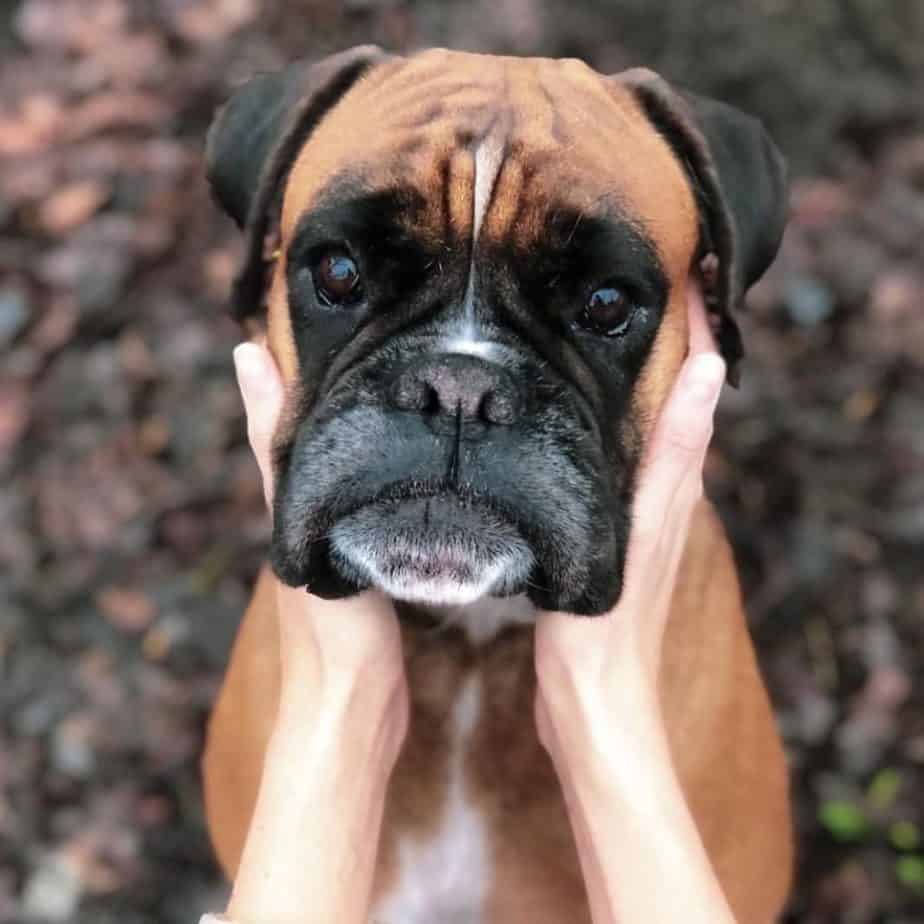 The Lab Boxer mix may inherit the health issues of its parents. Therefore, you must have your puppy checked by a vet to rule out any health condition as soon as you take it home from a breeder or the shelter.
The following are common health conditions of a Lab Boxer mix breed dog.
Cancer
Heart disease
Boxer Cardiomyopathy – causes heart failure and sudden death
Canine Degenerative Myelopathy
Hip dysplasia
Retinal dysplasia
Lab Boxer Mix Food Requirements
A Boxer Lab mix breed dog is a medium to large dog. This dog needs food that's packed with protein and carbohydrates, which will provide enough energy for their daily activities. You can't go wrong if you offer your pooch any of the best large breed dry dog food options. We also warmly recommend these best dry dog food brands; but try to steer clear from the worst dry dog food that has high additive content.
If you adopt a puppy, give them the healthiest possible start at life with the best puppy food brands and as they grow bigger and stronger, slowly switch them on adult food. We suggest you to start with Wellness Core Dog Food and Dog For Dog Food, in combination with the Nutra Thrive dog food supplement and build from there. Your pooch may even enjoy the taste of best dry dog food for small dogs, so keep an open mind, and offer them a serving of it to check. Old doggos should be fed with slightly different food, though. If you have a grandpa-dog at home, see how they like the best senior dry dog food.
If your dog has allergies, then there are dog food varieties that are right for his needs. Food treats should be avoided especially when training your dog. Use positive reinforcement instead of giving food treats.  
The following dog food brands will work well with Boxer Lab mix breeds:
Canine Formula Taste of the Wild
This is considered one of the best dog foods in the market today. It's because it comes with a unique formula rich in protein and fats with GI-friendly probiotic bacteria.
Wellness Complete Health Large Breed
This is made with rich protein sources such as salmon meal, whitefish, and chicken. It comes with flaxseeds that contain high omega-3 fatty acids and probiotics to promote a healthy gut. It has a delicious flavor and smells that your Boxer Lab will love.
CORE Natural Grain-Free Dry Dog Food
Made by Wellness, the CORE Natural Grain-Free food has better calorie content and protein profile compared to other large canine formulas. Your dog will love this flavor and will be the best choice for dogs with sensitive stomachs. The Natural Grain-Free dog dry food is gluten-free and will never cause stomach upset.
Never give the following human food. Most of these foods can upset your dog's stomach and can even be fatal for your dog. Do not feed the following
Onion and chives
Garlic
Macadamia nuts
Raw eggs
Salty food
Alcohol
Avocado
Chicken Bones
Grapes or raisins
Chocolate, coffee, or tea
Boxer crossed with Lab Exercise Requirements

A Boxer mixed with a Lab is a very active dog and requires regular exercise and play. Your dog will love all kinds of physical activity including running, playing fetch and pulling toys. The following are the best durable toys that are great for moderate to large breed dogs like the Boxer Lab:
This is a toy made for large-sized dogs. It is available in large sized dogs as well as moderately sized ones. Fill this with good food treats such as cheese, dog food, and peanut butter and watch your dog have a good time.
The Tufy Mega Ring Dog Toy is made from layers of durable material which your dog can chew but won't tear or wear. You can use this to fetch, to play tug of war and to chase after. You and your dog will love to use this day after day because it's indestructible.
Regular tennis balls will only last hours with your Boxer Lab dog. This is why a large, giant tennis ball should be for your good little boy. This is 9.5 inches in diameter, and therefore it is hard to chew in to and will bring lots of good time fun.
Boxer mixed with Lab Training.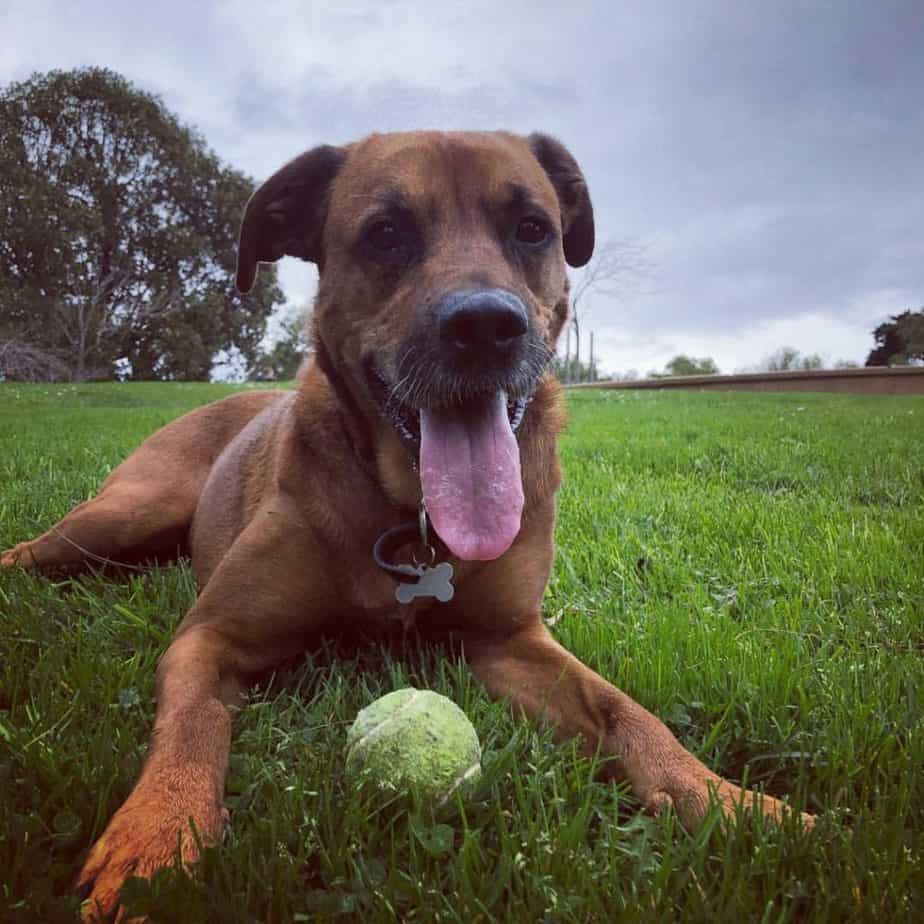 A Lab crossed with a Boxer is a highly intelligent dog. It will follow commands closely and will learn new tricks quickly.  However, you need to train your dog early and regularly. If you overlook early training and socializing with humans, other pets and dogs then it may develop behavioral problems.
Remember the following when training your dog.
1. Training Should Be Done Early
Regular daily practice should be done and must never be overlooked because this can lead to behavioral problems. If possible, train your dog early and take him out for a walk or run early.
2. Give Positive Reinforcement
When your dog is able to perform tricks, reward it with positive reinforcement. This way, he will know that he has done something right. This will also prevent dangerous conditions such as obesity and overweight. You can give your dog his favorite toy, pat him on the head, tell him he's a good boy or give him a good massage instead of food treats.
3. Train Without Distractions
Training should be done inside an area with fewer distractions. You can start in your backyard or inside your home. Avoid loud noises, strangers and other animals which can affect your pet's concentration. Once he is less distracted, he may now continue training outdoors.
Boxer Lab Mix and Families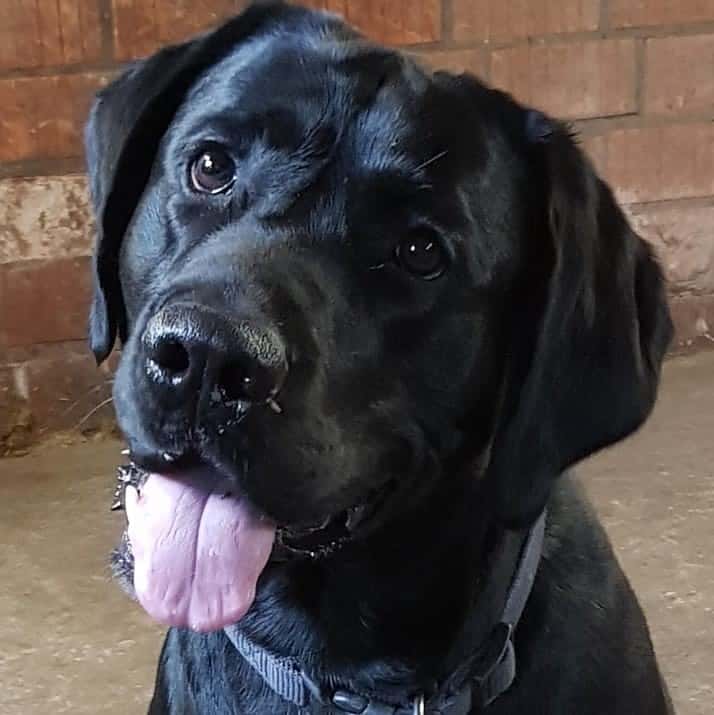 Lab Boxers will be excellent family and companion dogs. This dog loves its owners and will always want to please them.
Both a Lab and a Boxer are loving and loyal to their masters and are usually not keen on strangers. But when you train your Lab Boxer mixed breed early, you will have a friendly and sociable pet.
The Boxer Lab can become a good companion dog for singles and will be very protective of their owners. Be sure to socialize your Lab Boxer early with other dogs and people even if you live alone. Take it walking with other dogs and arrange for a playdate. Your dog may develop behavioral issues and may become stubborn when training is not done early.
Most of all, your Boxer Lab mixed breed dog will grow up to be loyal, behaved and healthy dog when you train it early and provide the ideal nutrition, grooming, and health care.
References:
Davison, L.j., et al. "The CaninePOMCGene, Obesity in Labrador Retrievers and Susceptibility to Diabetes Mellitus." Journal of Veterinary Internal Medicine, vol. 31, no. 2, 8 Feb. 2017, pp. 343–348., doi:10.1111/jvim.14636.
Meurs, Kathryn M. "Arrhythmogenic Right Ventricular Cardiomyopathy in the Boxer Dog." Veterinary Clinics of North America: Small Animal Practice, vol. 47, no. 5, 21 June 2017, pp. 1103–1111., doi:10.1016/j.cvsm.2017.04.007.
Walton, Joel, and Eve Adamson. Labrador Retrievers for Dummies. Wiley Publishing, 2007.
Beauchamp, Richard G. Boxers for Dummies. Wiley, 2000.
https://en.wikipedia.org/wiki/Boxer_(dog)
https://en.wikipedia.org/wiki/Labrador_Retriever