Beagle Basset Hound Mix Facts
Basset Hound Beagle Mix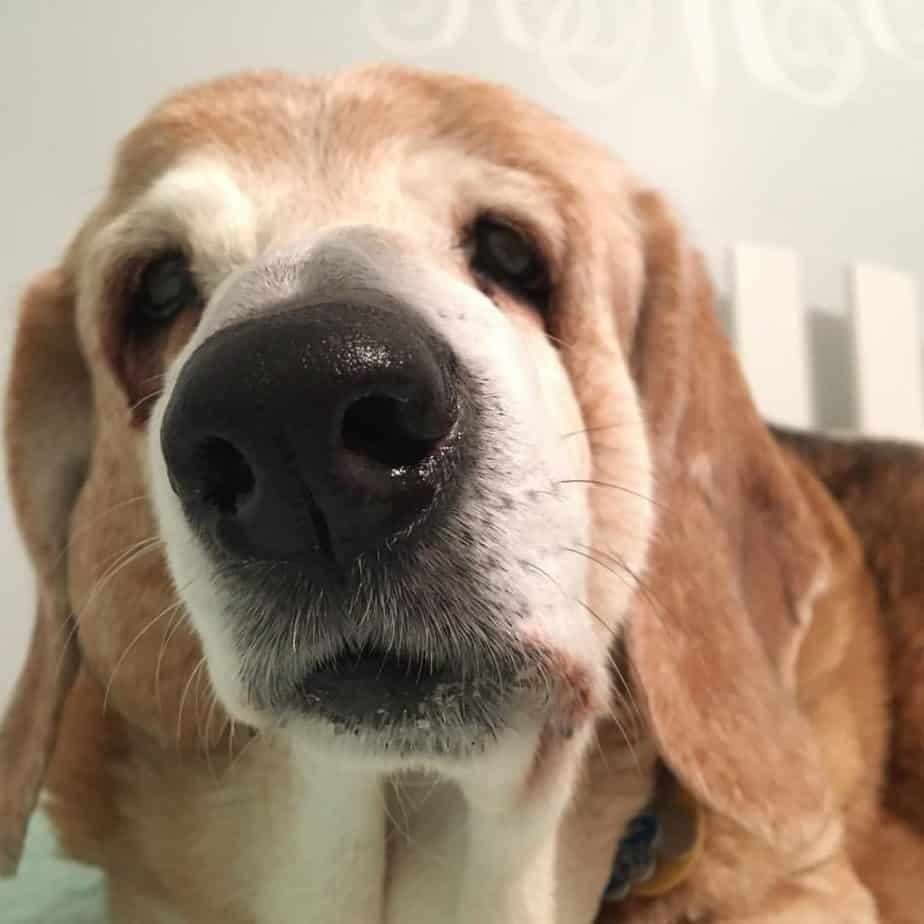 The witty and naughty Basset Hound Beagle mix is a cross between two breeds of the Hound family – the Basset Hound and the Beagle. Both parent breeds are tracking dogs which means the combination of the two produces a crossbreed that is an excellent tracker with its amazing olfactory senses. Also known as the Bagle Hound, this hybrid is a medium-sized dog that is loyal, playful and intelligent.
The Basset Hound Beagle is an adorable family dog which you may have first seen from movies. If you're a potential owner of a Basset Hound crossed with Beagle, read on to know more if this mischievous yet witty hybrid is the perfect dog for you.
3 Reasons Why You Shouldn't Get a Basset Hound Beagle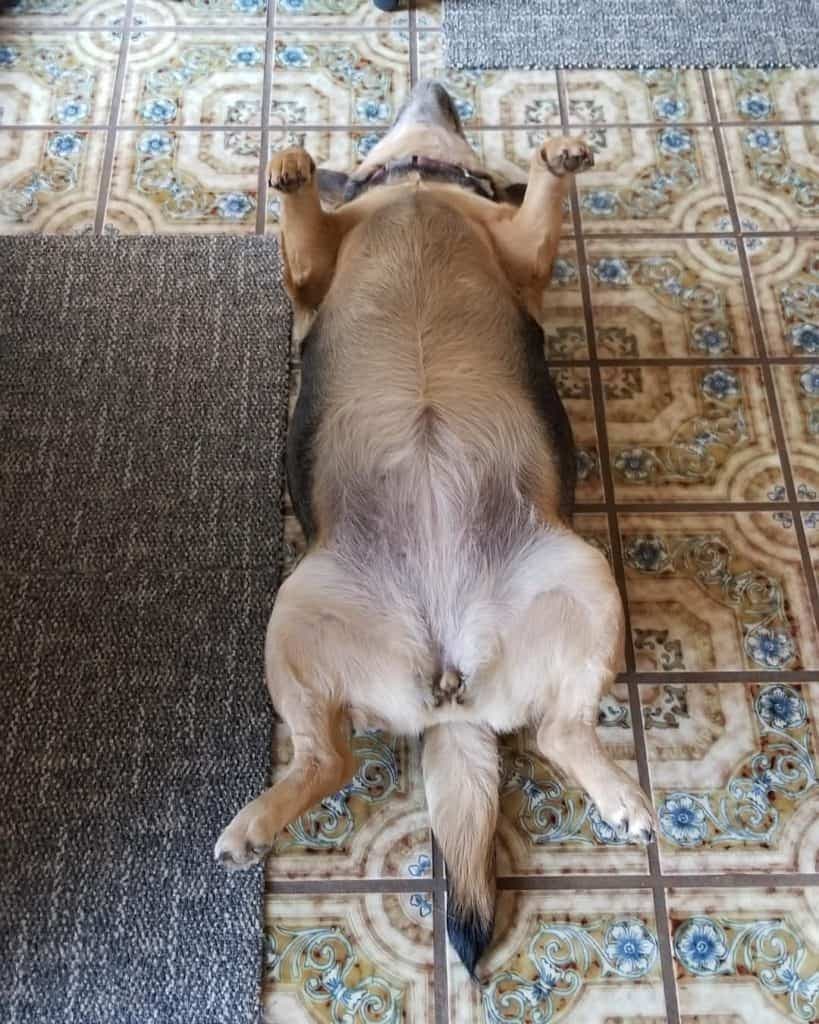 Can Have a Stubborn Personality
Due to their need to track things out, this hybrid tends to have a stubborn streak. When they sense a particular scent, they just go with it and not listen. With this instinct inbreed in them, you might find the Basset Hound Beagle playing out during training sessions. That is why training this hybrid is a must. The best way to train a Beagle Basset Hound is with positive reinforcement and consistency.
Requires a Lot of Exercises
Both parent breeds are used to working and hunting which makes the Basset Hound Beagle a high energy level dog that needs a lot of exercise and time outdoors. As a dog owner, you need to make sure your pet companion gets to walk a couple of times a day and gets to release its energy through outdoor activities.
Not Suitable for Apartment Living
The Basset Hound Beagle is not recommended for apartment living as they get too playful and noisy. This hybrid also has a strong sense of scent which requires a big area at home to follow this passion. A house with a fenced garden or yard would be ideal for this hybrid.
3 Reasons Why You Should Get a Beagle Basset Hound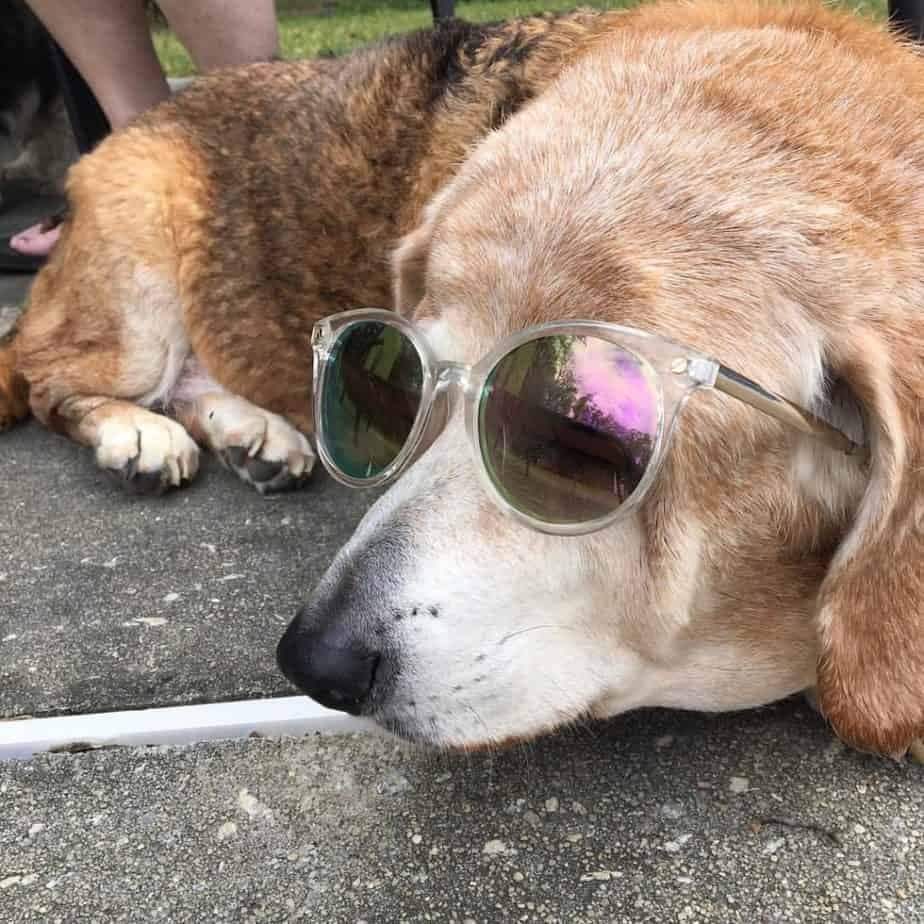 Loving an Affectionate Family Pet Companion
The Beagle crossed with Basset Hound is a very loving and affectionate hybrid. This dog loves to provide and be provided with love. They are cheerful, playful and may want your attention all the time. The crossing of the two Hound breeds creates a beautiful companion who'll be loyal to you at all times.
Low Maintenance Grooming
One of the great things about this hybrid that potential dog owners will surely love is the low maintenance grooming that they come with. They are short-haired dogs that do not require a lot of brushing and bathing. With other breeds, you may need to spend much more for all its grooming needs, but with the Beagle Basset Hound you can save up that money for other essential necessities.
Intelligent Crossbreed
The Beagle crossed with Basset Hound is an intelligent mixed breed. Although they might be stubborn at times, training can be quite easy since they are a breed that can respond incredibly well to training and commands. Moreover, their excellent hound instincts to track things out can be developed well which can be of help into training them to become great dog athletes.
Appearance, Personality, and Traits of a Basset Hound Beagle Mix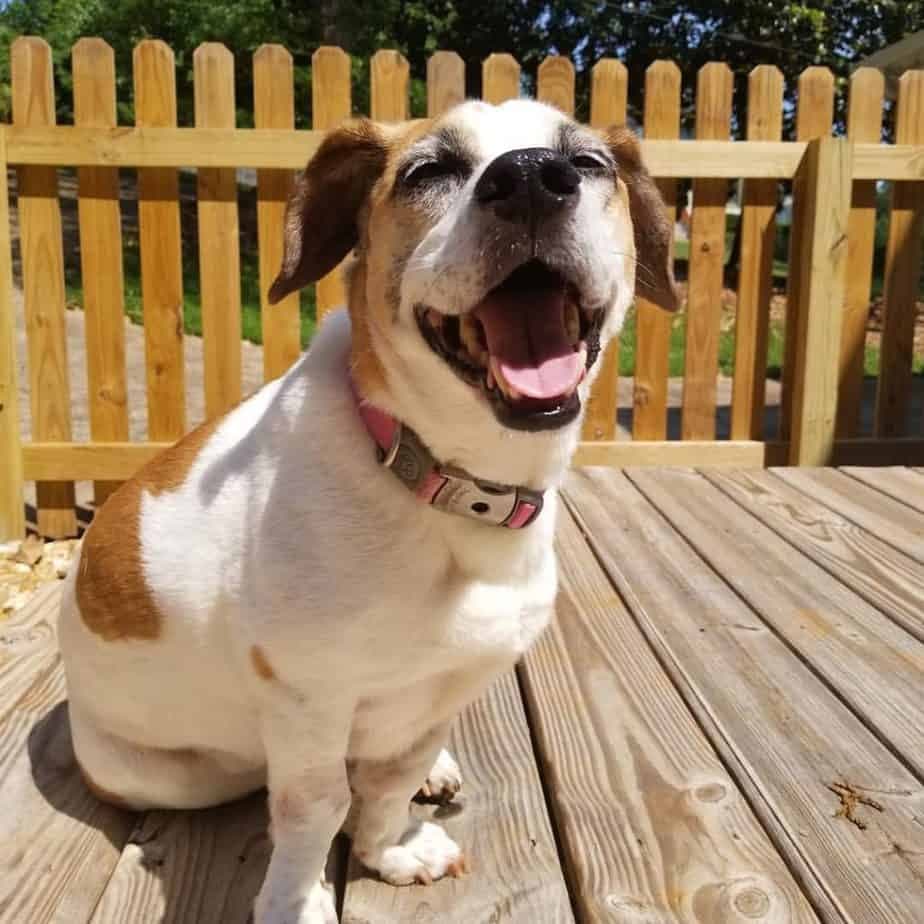 Weight
30-60 lb.
Height
12-17 inches (adults)
Size
Medium
Coat Type
Short, smooth, soft and silky
Coat Color
May vary from white, black brown, orange, yellow and white
Amount of Shedding
Minimal
Eyes
Droopy-eyed, round, brown
Nose
Black
Ears
Large, long and silky
Temperament
Intelligent, loyal, affectionate, friendly, playful
Life Expectancy
10-12 years
Hypoallergenic
No
Kids Friendly
Yes
New Owners Friendly
Moderately good, they can be stubborn
Breed Recognition/ Competitive Registration
International Designer Canine Registry (IDCR)

Designer Dogs Kennel Club (DDKC)

International Designer Canine Registry (IDCR)

Designer Breed Registry (DBR)

Dog Registry of America, Inc. (DRA)
The Basset Hound crossed with Beagle is an average sized dog known for being loving, playful, and quite intelligent. They have the characteristic nose, just like any hound, which can follow a scent for miles. They have long ears, droopy eyes, and a square head. Kennel clubs have described this hybrid to have a moderately elongated body with a compact and muscular structure. Their body is covered with a short, soft and silky coat.
These dogs do well with both children and pets which makes them an excellent family companion.  Because they have the hunter instinct within them due to their unique sense of smell, they might become stubborn at times. Nevertheless, these dogs are obedient companions if trained rightly. Because of their loyal and loving nature, they listen to their family members pretty well and do not usually go out of control.
Beagle Basset Hound Mix Puppies for Sale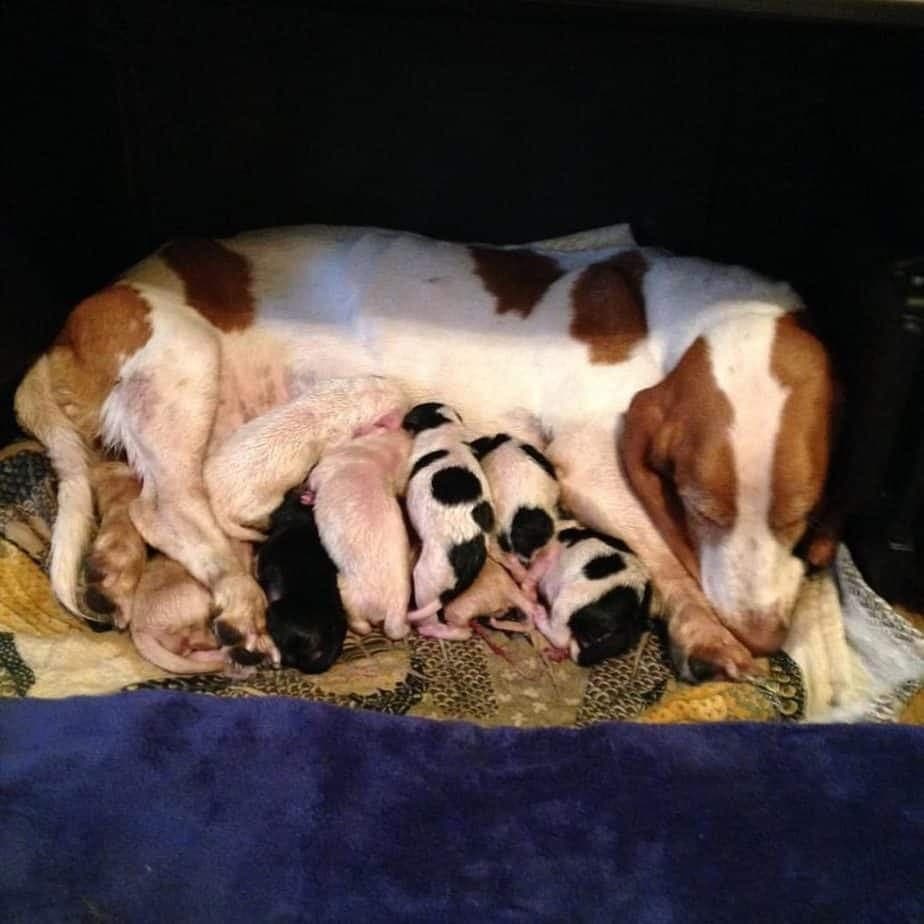 If you're planning to adopt a Beagle Basset Hound mix puppy, the best place to obtain one is from an animal shelter. There's the benefit of spending less and the fact that you'll be able to save the life of a homeless dog by providing him with a new home and loving family.
While it's highly recommended to adopt a pet from a rescue center, we also understand that some people might want to purchase instead. When going for this option, you would want to make sure that you negotiate from a trusted dog breeder.
To ensure that you're getting a healthy dog, here's a checklist of a reputable breeder to guide you:
Should show you all areas where puppies and breeding dogs spend their time. You would also want to make sure that the breeder owns dogs who appear clean, healthy and lively
Keep their dogs in areas that meet all the needs of a particular breed, including psychological needs
Breeds only one or a few types of dog and is quite knowledgeable about their specific requirements
Has a strong association with one or more local veterinarians
Will be able to explain to you all the potential genetic and developmental problems inherent to the breed and will provide you with documentation that the dog's parents and grandparents have been professionally screened for specific diseases
May offer guidance on the care and training of your puppy
Makes sure to sell puppies only to buyers that he/she has personally met and not to unknown and suspicious buyers online
Would show you willingly with a health guarantee and a written contract of your new pet dog
Moreover, avoid buying from puppy farms or puppy mills where unhealthy dogs are usually coming from. It is in these places where puppies are bred under very inhumane conditions. Don't support this act by refusing to buy from them.
Here's a list of rescue centers and some websites to help you start off your search for a new pup:
Grooming Your Basset Hound Mixed with Beagle
The Basset Hound Beagle is a crossbreed with moderate grooming maintenance and minimal care. He is a short-haired dog that doesn't require a lot of grooming. You may brush them only once a week or when needed to ensure healthy hygiene. When it comes to bathing, you may bathe them only when required, such as when they get too dirty from playing outside. This is to make sure that you don't strip off their natural oils from their coat which may cause skin irritations and drying of the skin.
Particular attention should be given to their long, low-hanging ears since this area is common to accumulate dirt and moisture. You need to clean them out gently using a quality cleanser regularly. Make sure to dry them out after to prevent water from settling into the ear canal which can lead to ear infections.
Moreover, nail trimming is also a must on their grooming routine. Overgrown nails can be painful for your Basset Hound Beagle so make sure you trim their nails as needed.
Similar to other dog breeds, dental health is also an essential thing to pay attention to. Make sure to brush their teeth at least twice or thrice a week to prevent tooth decays.
Beagle mixed with Basset Hound Health Problems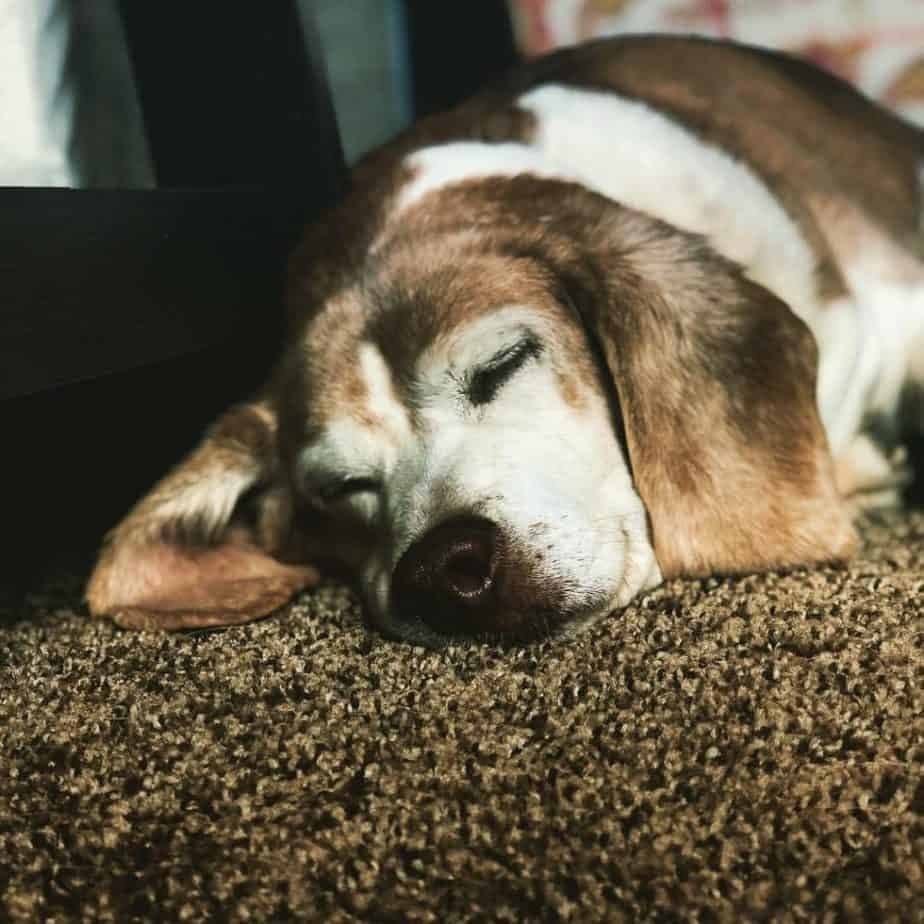 Generally, mixed breed dogs tend to be healthier and less prone to illnesses as much as purebred dogs. Nevertheless, there is still potential for these dogs to inherit their fair share of health problems from their parents.
Here's a list of common health issues associated with the Beagle mixed with Basset Hound. While none of the following conditions are sure to happen to your dog, it's still a wise choice to be an informed dog parent.
Ear infections: This hybrid is prone to get ear infections since their ears are long and hanging where moisture and dirt can quickly accumulate. Make sure to regularly clean your Beagle Basset Hound's ears to avoid infections of the ear.
Eye problems: The Beagle Basset Hound is also susceptible to eye diseases such as cataracts, corneal opacities, glaucoma, distichiasis or progressive retinal atrophy.
Epilepsy: This condition causes unbearable pain to your dog. It happens when the ball and socket joint is abnormally formed. The bones do not adequately meet instead of sliding smoothly across one another which creates an excruciating pain when moved.
Weight gain: The Beagle Basset Hound may have a big appetite. To avoid him from being obese, it's best to monitor his diet plan and implement portion control.
Hip dysplasia: It's an inherited condition characterized by the abnormal formation of the hip socket. This may lead to either crippling lameness or painful arthritis of the joints.
Epilepsy: It's a common chronic neurological disorder among dogs that causes repeated seizures ('fits' or 'funny turns').
Basset Hound Crossed with Beagle Food Requirements
Looking for highly nutritious best dry dog food brands is the general advice when choosing the right meal for any pooch, and Basset Hound Beagle cross is no exception.
Beagle Bassets are medium-sized and quite energetic dogs, which means that they should eat 2½ to 3 cups of food split into two meals. When it comes to food selection, the size of a pooch does matter: the vet will help you make the right choice between best dry dog food for small dogs and best large breed dry dog food—maybe your medium-size pup will love them both!
Here are some suggestions for healthier commercial food options for your Basset Hound Beagle:
Dogs' diet is limited, which is why they sometimes lack some of the essential nutrients. Check with your vet regularly to see if the pooch is getting enough fiber and the right amount of vitamins and minerals. If the vet approves, going for Nutra Thrive dog food supplement is the way to go.
If your Basset Beagle combo is a little munchkin, best puppy food brands will provide them with all the ingredients they need to grow up into healthy adults. If you've adopted an older, say, rescue doggo, their nutrition needs will be covered better with one of the best senior dry dog food.
Whatever you choose, make sure these worst dry dog food brands don't find a way into your home and your pet's bowl. Artificial preservatives found in them can harm your pooch's health in the long run.
Beagle Crossed with Basset Hound Exercise Requirements
The Beagle Basset Hound is an energetic dog which loves to play and move around a lot. They need a large area to run and play, so taking them out for walks and jog every day would be best. These dogs may get bored quickly from staying indoors so you must ensure that they get to do their regular exercise needs.Their boundless energy should be utilized by letting them play outdoor activities and games, such as fetch ball and retrieving sticks.
When bringing your dog to the park, be mindful that this crossbreed has a strong smelling sense. He might go after a particular thing like a rocket if he smells them from a distance and is not put on a leash at the time. Make sure to put them on a leash whenever you take them out on daily walks or to the dog park.
If you have a garden or a play yard at home, make sure your fences are high enough to avoid your dog from jumping over it. You may untie your dog from its leash while playing at home, but still, be cautious for safety precautions.
Basset Hound Beagle Training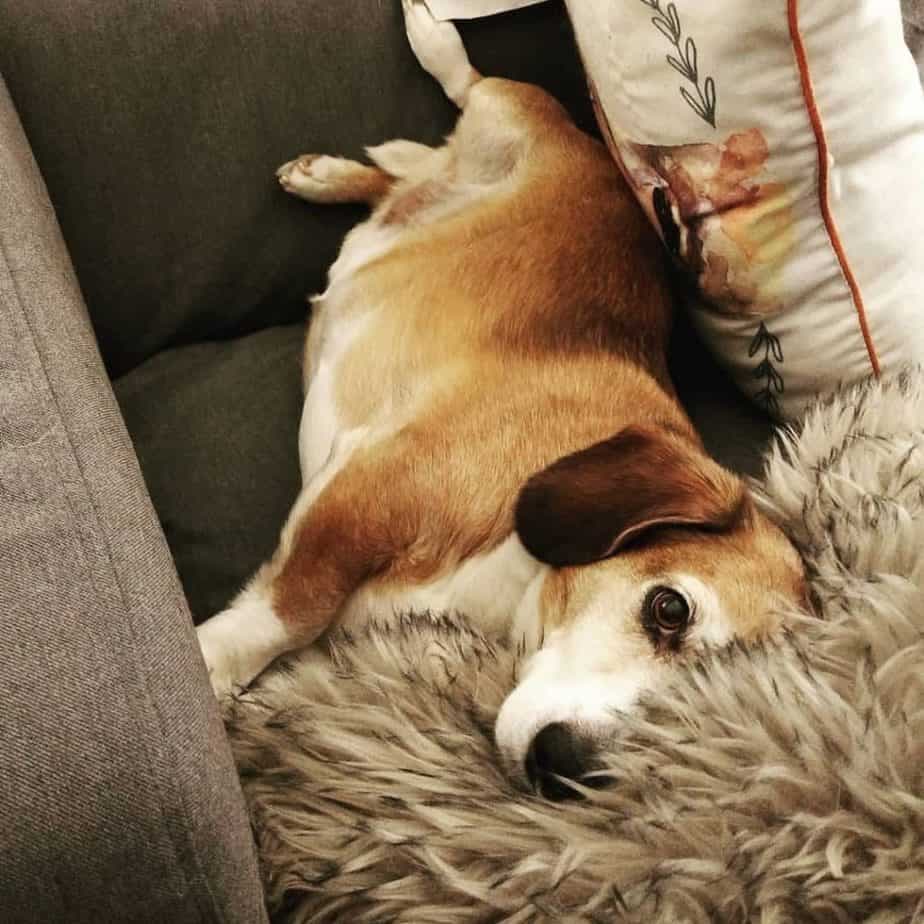 The Basset Hound Beagle can be quite a challenge to train than any other breeds since they might act stubborn at times. One thing that a dog owner of this hybrid must keep in kind is to teach him not to chase scents. Like any other dog breed, it is essential to train and socialize him at a young age to get the best out of them. This is also to make your life easier as he grows.
Despite their stubbornness, they're a reasonably intelligent hybrid that likes to please their owners. They also like foods so the use of treats during training would be handy. Moreover, remember to enforce positive reinforcement during training sessions. The use of harsh tones or punishments wouldn't do any good because your pet companion might grow up fearing you instead of respecting you as a leader and a family member.
Make use of these strategies, but make sure to be patient and consistent. There are times that the training sessions with your pup might feel like it's not worth it, but it really does make a huge difference in the long run. These kinds of activities can also improve your bonding with your pet companion.
If you think your training sessions with your pet is not enough, you may opt to enroll him at professional obedience schools to get an expert's help.
Basset Hound Beagle Mix and Families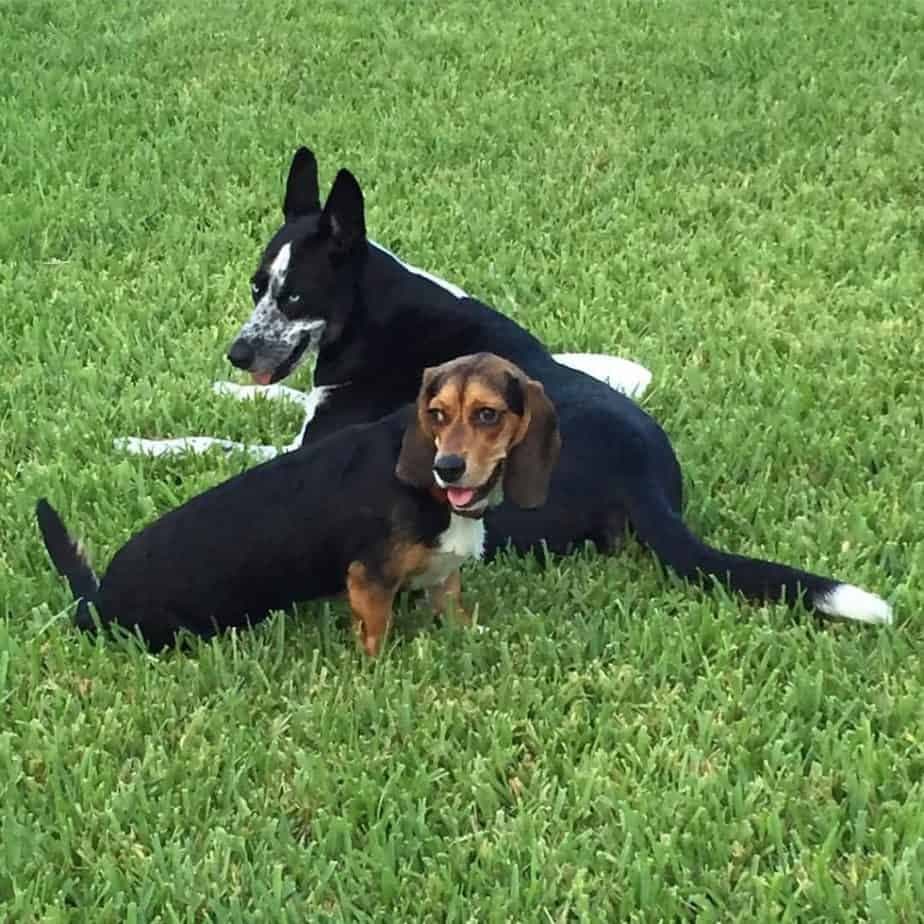 The Basset Hound mixed with Beagle is such a great family dog. Because of their affectionate and friendly nature, they love being together with their owner and family members. They like to please their owners so they would be very willing to interact with people even with strangers. Moreover, they are a medium-size dog which is just right for children. No knocking over little ones to worry about. They also have a great temperament that would get along incredibly with kids.
The Basset Hound Beagle goes along well with other pets too, especially with cats. They are friendly not only with their human friends but with their animal playmates as well. With early proper training and socialization, this hybrid would be an excellent family companion at home.
Overall, it all comes down to how you'll be raising your pup. It's crucial to become a responsible dog parent by feeding them well, socializing them and giving them sufficient amount of exercises and training. If you were able to accomplish these things rightly, expect a Beagle mixed with Basset Hound that will shower you with lots of love and loyalty.
References:
Patel, Shitalkumar, et al. "Identification of Appropriate QTc Formula in Beagle Dogs for Nonclinical Safety Assessment." Regulatory Toxicology and Pharmacology, vol. 89, 25 July 2017, pp. 118–124., doi:10.1016/j.yrtph.2017.07.026.
Christopherson, Pete W., et al. "Basset Hound Thrombopathia in a 4-Month-Old Female Ba-Shar (Sharp Asset)." Veterinary Clinical Pathology, vol. 45, no. 2, 31 Mar. 2016, pp. 229–231., doi:10.1111/vcp.12346.
Beagle. Kennel Club Books, 2010.
Stenmark, Betty-Anne. Basset Hound. Kennel Club Books, 2009.