Personalize your tree or other part of the house with our Personalized Ornaments!

Gold hanger included
3.25" inches tall
Design lasts a lifetime with our high-gloss plastic finish
Best Gift Ideas

Alpha Paw Prints creates gifts that are hand-drawn by our talented artists, each one telling a heartfelt story in a thousand strokes.

UNMATCHED EXPERIENCE

Over 200+ Exclusive Designs to choose from. Capture the uniqueness of your family, enjoy fast shipping times.

100% Happiness Guaranteed

All orders come with a 100% Satisfaction Guarantee. We want you wagging and purring and make your friends jealous.
What the hype is all about!
Our Creativity Begins With You
Alpha Paw understands the passionate bond you share with your pet. Like you, we love our pets more than we love most people. (Who else would wag when we belt out the theme song from "Titanic"?)

We love our community of pet parents who share the quirky, joyful, goofy stories about their pets.

From doggos to kitties, ferrets to chinchillas, and every lovable critter in-between; we love how you love your pets.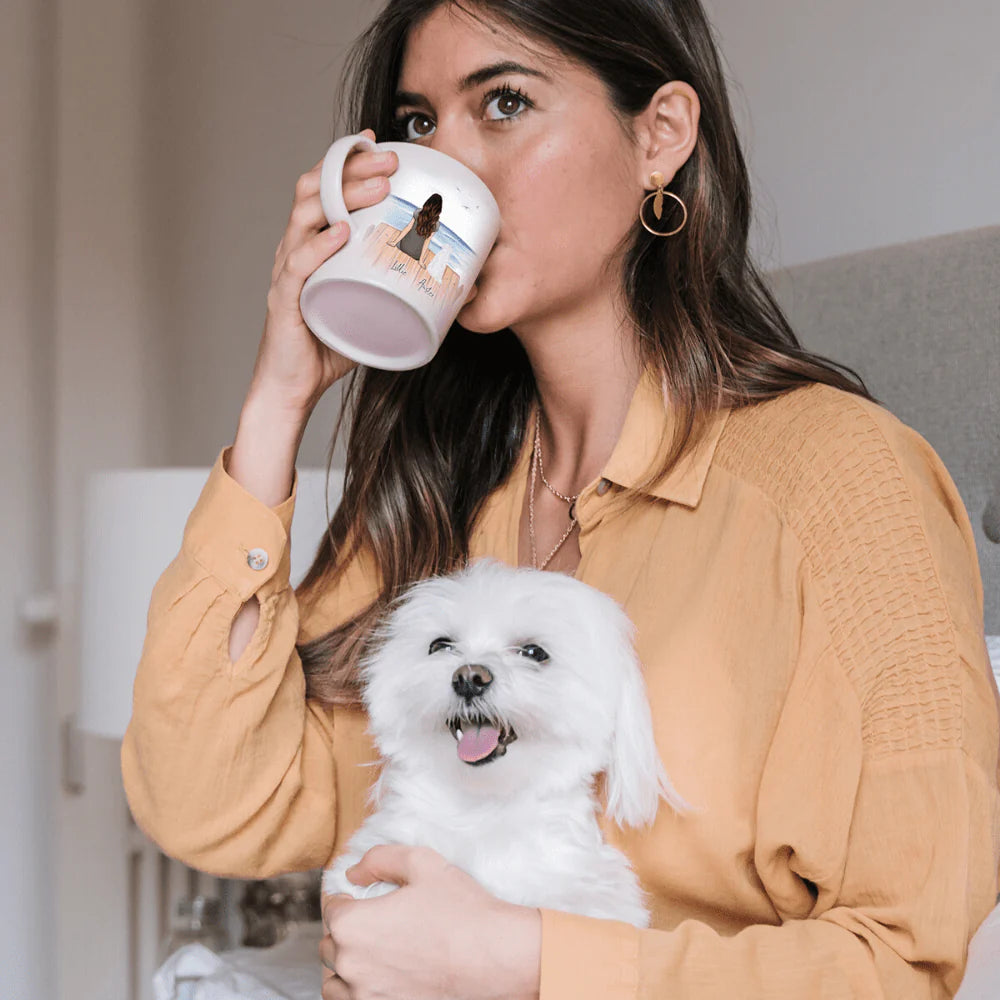 Need Help?
We're in the business of making tails wag – so when you're not happy, we're not happy. That's why we've always seen customer satisfaction as our #1 priority.
How long until my order arrives?

Unlike most companies, we have our own warehouse that produces our products :)

Due to the customized nature of all of the products we produce at Alpha Paw Prints, we cannot offer returns. Your artwork is designed with care and is entirely personal to you and your pet. 




If you are unhappy with your final product then please get in touch with us. Customer satisfaction is one of our passions and we always endeavor to make sure you're happy with the final masterpiece. For items that are damaged or defective at the fault of LuluFam, we will send a replacement.




Our delivery dates on the product pages are accurate. 




Generally, within the United States, delivery will occur within 6-9 business days. Outside the USA, it can be 7-21 days.
Do you have a guarantee?

Yes! Obviously, you approve the artwork and the names when you purchase (you get a real-time preview). But if an item is lost, broken, or otherwise damaged, please notify us within 5 days of delivery and we will replace it for free :)
Where are you located?

We are the only personalized art company that fully resides in the United States! We have offices in Austin, TX and Las Vegas, NV!

We are a small boutique business that believes the people and pets closest to you should be honored and cherished with pride, love, and some fine art ;)
What is the status of my order?

You'll receive a confirmation after placing the order and a notification when the order's ready to be shipped out. Please contact PetCanva Customer Support Team via emailsupport@alphapaw.comto ask about your order status if you didn't receive the confirmation from us.
Can I edit my order after it was placed?

All changes must be made to an order within 2 hours after the time which it was placed. Keep in mind that we send your pet uploads to our artists directly after you purchase!
Does Alpha Paw ship internationally?

Yes, absolutely! We believe everyone, regardless of location, should be able to create get a one of a kind Alpha Paw Print product and for that reason we ship to over 90 countries. International shipping will be calculated at checkout.