Dog Lyme Disease Symptoms
Dec 10, 2021
Lyme disease is transferred to your dog by ticks.
Lyme disease can cause pain and inflammation in your dog's joints.
Lyme disease can be treated with a long-term antibiotic.
What Is Dog Lyme Disease?
Lyme disease is a spirochete-type bacteria called Borrelia burgdorferi that is transferred by ticks. Once a tick bites your dog, it transfers this bacteria to your dog's bloodstream where it can go anywhere in your dog's body. This bacteria commonly targets the kidneys and joints of your dogs. If this bacteria enters your dog's kidneys it can cause irreversible damage and even death if left untreated.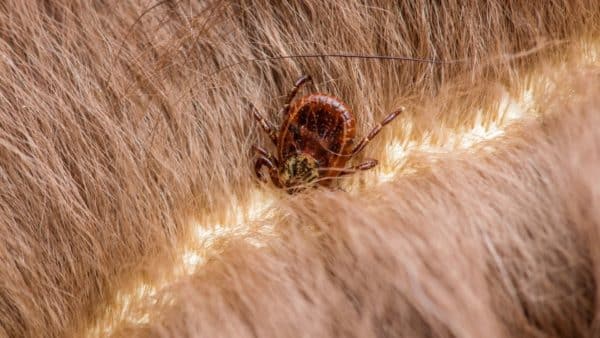 Clinical Signs of Lyme Disease
Lyme disease can seem like many other diseases and there are no hallmark signs that suggest that your dog is infected. These are some of the signs that you may see if your dog has Lyme disease. However, they could also indicate other health conditions.
Fever
Lethargy
Swollen lymph nodes
Inflammed joints
If you notice any of these signs in your dog, it would be best for you to see your vet. They will be able to see if this is caused by Lyme disease or something else. They can run a test in their clinic to detect Lyme disease.
What Causes Lyme Disease In Dogs?
Lyme disease is a spirochete bacterium that is known as Borrelia burgdorferi.  Most cases of Lyme disease are seen in the upper Midwest, Northeast, and the Pacific coast.

When
a tick bites your dog,
they transfer these bacteria to your dog.  A tick will need to be attached to your dog for 24 to 48 hours. Your dog can easily pick up ticks when they are outside running in tall grass or when you are going on a hike in the woods. Not only do ticks carry Lyme disease, but
they can also carry other diseases
that can cause your dog to be very sick.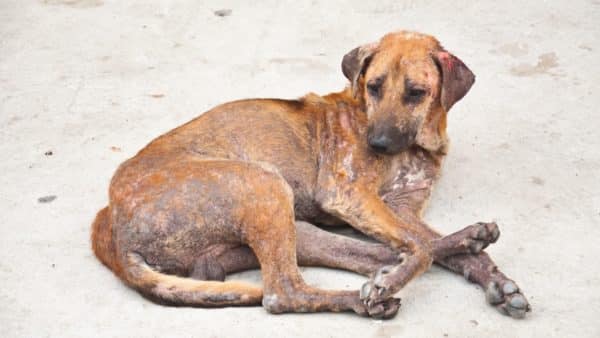 How Is Lyme Disease Diagnosed?
Lyme disease can easily be diagnosed by a blood test.  Your vet will want to perform a physical exam and run bloodwork.  This bloodwork will also check for liver and kidney abnormalities and help your vet be able to develop a treatment plan for your dog.
Your vet may also take a joint fluid sample to make sure that there is not an infection in their joint capsule.  Most dogs who live in popular Lyme disease areas will test positive for Lyme disease.  Not all positive animals are treated for this disease.
Treatment of Lyme Disease In Dogs
If your dog is positive for Lyme disease and is showing signs of this disease, they will be treated with Doxycycline. This is an antibiotic that will help kill these bacteria. This medication will be given to your dog every day for a month  Only about 10% of dogs who are positive for Lyme disease will need to be treated.  In severe cases, your dog may have to stay in the hospital on IV fluids and injectable medications for them to fully recover.
How to Prevent Lyme Disease?
One of the best ways to treat Lyme disease is to prevent your dog from getting ticks.  These are just a few ways that you can prevent your dog from getting Lyme disease.
Monthly Flea and Tick Medication
There are many great monthly flea and tick medications that your dog can take to help kill any ticks that they come in contact with. This helps decrease the time that the ticks are attached to your dog, thus preventing the ability to transmit Lyme disease to your dog.
Check Your Dog for Ticks
Any time that you take your dog for a hike or walk and live in an area with a high prevalence of Lyme disease is to check your dog for ticks each day.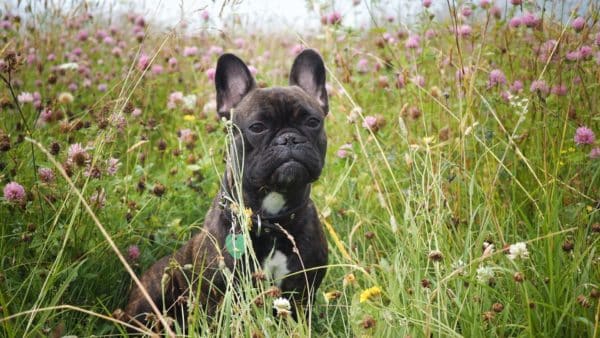 Keep your grass cut short
If you have long grass in your backyard, it increases the chance of ticks being about to attach to your dog. Keeping your grass short will help decrease the tick population in your yard and help keep your dog from developing Lyme disease.
Vaccinate Your Dog for Lyme Disease
There is a vaccine that you can give your dog to help prevent them from getting Lyme disease. This vaccine is usually only given to pets in areas that have a high percentage of Lyme disease. This would be a vaccine that they would need 2 weeks apart then they will need a booster each year.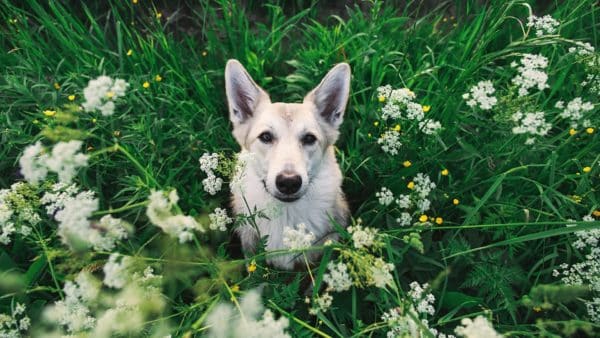 Final Thoughts
If your dog has been diagnosed with Lyme Disease and is showing signs of this disease, your vet can easily treat your dog.  Usually, with 30 days of medication, your dog will quickly and successfully recover.  Remember that prevention is way easier than treatment.  By giving your dog flea and tick prevention, you can easily help prevent your dog from catching Lyme disease or many of the other diseases that are carried by ticks and fleas.