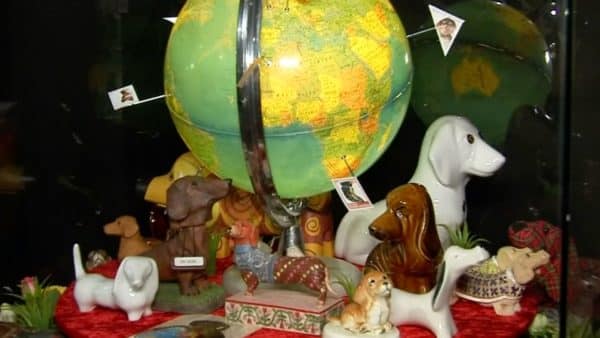 Pack your bags! This all-things-dachshund museum just opened, with more than 4,500 dachshund memorabilia items and exhibits on the history of one of the world's most beloved dog breeds.
Sausage dog, wiener dog, doxie, dachshund — whatever you call them, we can all agree that they're adorable, so why would a museum in their honor not exist? Well, finally someone made the bold (and justifiable) move to open a sausage dog museum, in Germany, this year.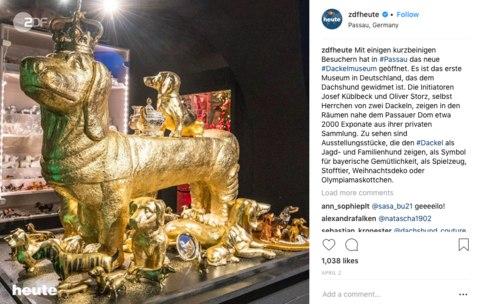 Called "
The Dackelmuseum
," it's located in Passau and is owned by two lucky dog-owners (the adorable pups' names are Seppi and Moni), who felt their extensive sausage dog memorabilia collection deserved a more public space. The owners, Josef and Oliver, made the career change from florist to museum owners/curators and believe they have the biggest collection of sausage dog items in the entire world (how does your collection stand up?). Among the exhibits, you'll find everything from artwork to toys, postage stamps to dog-shaped bread, more than 4,500 items in total.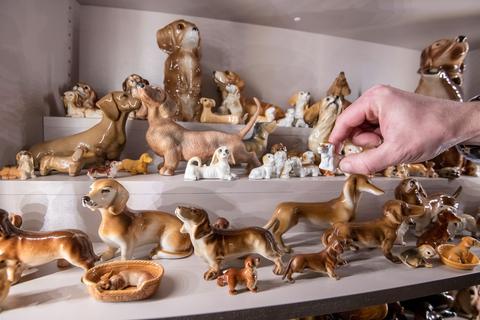 And if you think this is just some collection of knick-knacks and memorabilia stuffed into someone's front room, think again. Josef and Oliver have gone all out, creating a memorable, professional space that rivals any niche museum in the world. It's also located in the Residenzplatz, one of the city's most notable and beautiful squares, home to the New Bishop's Residence (making the sausage dog museum an extremely convenient spot if you plan on visiting Bavaria any time soon — and now you have a perfect excuse!).
Beyond the memorabilia, the museum additionally celebrates the history of the sausage dog, which the owners feel is intrinsically tied to the history of the Bavarian region and Germany. Historic exhibits explore the roles these little guys have played throughout the country's founding, their place in nobility, their role as a hunter and even more recently their role in the 1972 Olympic Games.
"We wanted to give this dog a home where people can come and share their joy," the owners say in a BBC interview. "Its popularity is increasing because the sausage dog, with its so-called sausage dog look, has conquered the hearts of many people."
We couldn't agree more. After all, the sausage dog is one of the most popular breeds in not only Germany, but also the entire world, with everyone from celebs to online fan clubs singing its praises.
If you're already searching for the next plane ticket to Germany, you can plan your visit for Saturday–Thursday, 10 a.m.–4 p.m., with tickets only €5. Obviously, dogs are welcome. Sepi and Moni even make appearances on occasion. The museum is planning a dachshund parade and more information will be announced closer to date.
If you enjoyed this animal story, below are more stories you may like!