It's an amazing animal friendship between two species. In this case, it's a friendship between a Miniature cow and her dog pack. When a Moonpie comes to mind, most people think of the quintessential sweet snack and not a miniature cow. However, that's exactly what this Moonpie is.
Don't miss the sale happening NOW for Alpha Paw's #1 Vet-Recommended, patented dog ramp – CLICK HERE!
Saved as a calf from auction, Moonpie was rescued by Janice Wolf. Wolf is the founder of Rocky Ridge Refuge located in North Arkansas. The mission of RRR is to provide a place of helping and healing for a wide variety of special needs animals. Moonpie was no exception.

Honorary Pack Member
Due to Moonpie's nutrient deficiency as a calf and her need for safeguarding, she was raised inside of Wolf's home with her dogs. Given that she's never known any different, Moonpie simply considers herself one of the pack. Not to mention that she's especially taken with a resident Bull Terrier named Spackle.
"Babies are like that – they don't have any idea about what is suspected, so they only accept something," Wolf said.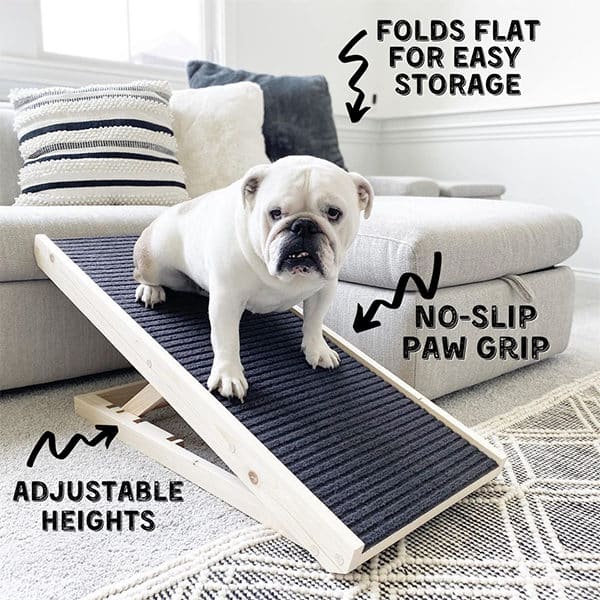 Moonpie has since been introduced to another smaller cow. While she wasn't so sure of the other cow in the beginning, she quickly warmed up and seemed to view it simply as a new pack member. As she's proven, moo or woof, friendships are found in the most unexpected places. Do you have a furry family member who has an animal friend who's not a dog? Share your story in the comments!