I'm Harlso! I balance stuff on my head!
Meet the little dog with a whole lot of talent, known as Harlso the Balancing Hound. Harlso is a 4-year old Dachshund who lives in Belfast, Northern Ireland, his skills have earned him over 50 MILLION views on Facebook, Instagram, YouTube and Twitter. Harlso has also been featured on ITV, Sky, BBC & Facebook Watch to name a few.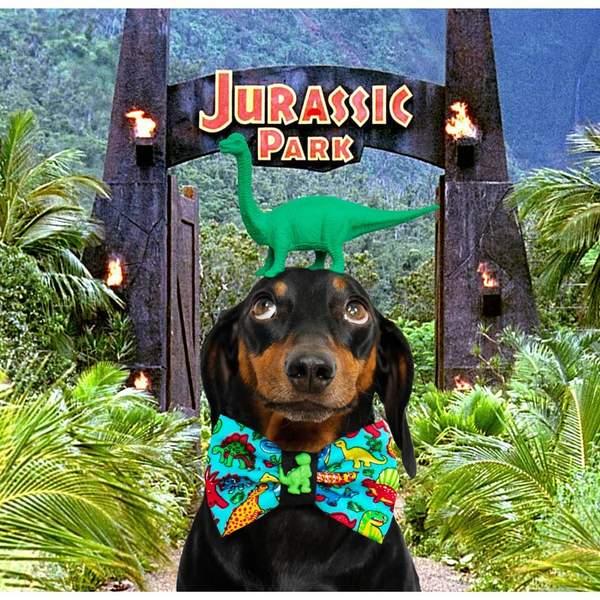 Harlso tells us how it all began
A year ago today It all started with a toy chicken,  harlso-chicken It was just a normal day… I woke up… I woke Momma up. I had breakfast… I stole the cat's breakfast. WHAT?! You snooze you lose and I'm a growing boy.
Clearance Sale up to 50% off  ➜
Then me and Momma played our morning pre-work tradition of 'Catch me if you can'. Have you seen the film?! Well, basically I'm a much more handsome Leonardo Di Caprio and instead of money I have Momma's slippers… I always get away ? slipper My talent was unearthed by chance that night.
I made dad throw my favorite toy chicken until he could throw no more. He thought it would be funny to balance it on my head.. little did he know, I've got a head flatter than his jokes. Sometimes he uses them to caption my posts.
Just before Christmas our local news invited me for an interview and I ended up featured in Newspapers, Radio, and on TV all around the world.
That's right, I broke the internet. Kardashian WHO?!
A year later and now I have almost 50 thousand amazing followers from around the Globe across my social media sites. They even send me beautiful gifts and tasty treats – I love them all!
You can follow my antics on Instagram @harlso_the_balancing_hound