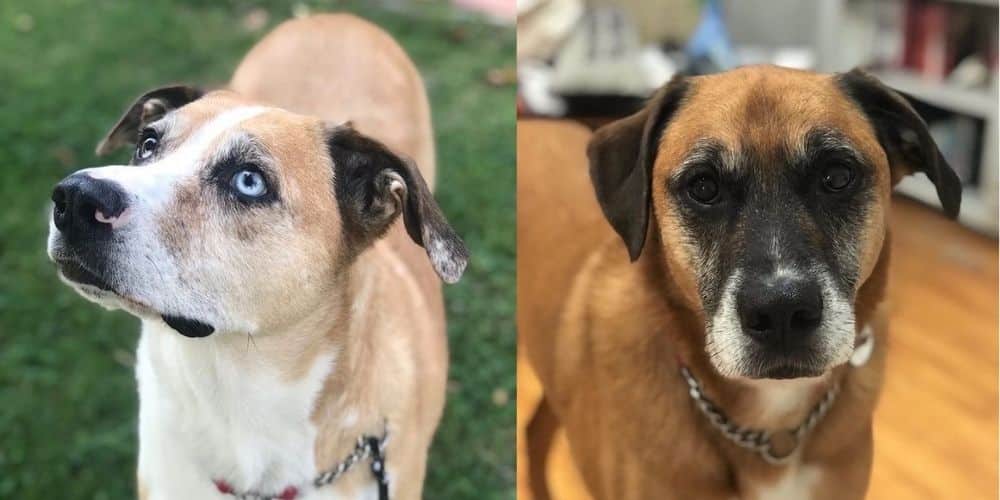 This Year Has Been "Ruff".
That is a fact for sheltered pups. However, let's choose to turn these situations into "pawsitive" ones. This is why we are so happy to announce a brand new partnership with I Stand With My Pack called AlphaPaws4ACause. Our mission is to bring long-time shelter pups home this holiday season to a loving family. If you think this is you… read on.
A "Pawtnership" Is Formed
Charity is a very important component of our company. While we enjoy bringing amazing products to your fur babies at home, our work does not stop there. Through philanthropic efforts and the generosity of our employees, we give back to the pet community even further.
This is why this new partnership is so important to us. During the holiday season, we will be featuring different shelter pups who would be "pawfect" for your family in hopes of getting them adopted. Whoever the lucky adopters are, Alpha Paw will be donating a 1-YEAR supply of Victor's Doggy Cookies.
When we came up with the idea to get shelter pups adopted into loving homes, we knew that we had to partner with the right organization. After searching, we found I Stand With My Pack.
You may have seen or heard of them before as they have helped many big-name celebrities in finding a new fur baby for their family. I Stand With My Pack is a non-profit organization providing global assistance to save the lives of animals and prevent suffering and cruelty.

Meet Red and Scout:
What an adorable duo they are! These two pups are our first highlighted pair. After tragically losing their beloved owner, this bonded pair has been with I Stand For My Pack since May 2020. That is over 6 months without a loving family they could call home.
Red and Scout are 6-year-old Boxer / Australian Shepherd mixes and are absolutely beautiful if you ask us. They are sweet with everyone, especially with kids, and are very playful. Red and Scout would do best in a home without cats or other smaller animals. They have a lot of energy and would love to go on a walk or a hike with their new parents.
For these active shelter pups, placing them in a home that fits their exercise needs is very important. Since they are medium-sized dogs, they need more room and more space to stay active.

How to Adopt This Pair
These adorable pups are located in Los Angeles California. I Stand With My Pack does allow for out-of-state adoptions, however, they do not do transports or ship the pups due to regulations with COVID. All adopters would need to come to Los Angeles to meet the pups and to take them home.
If you are interested in adopting, please contact [email protected] with "Alpha Paw – Adoption" in the subject line for more information.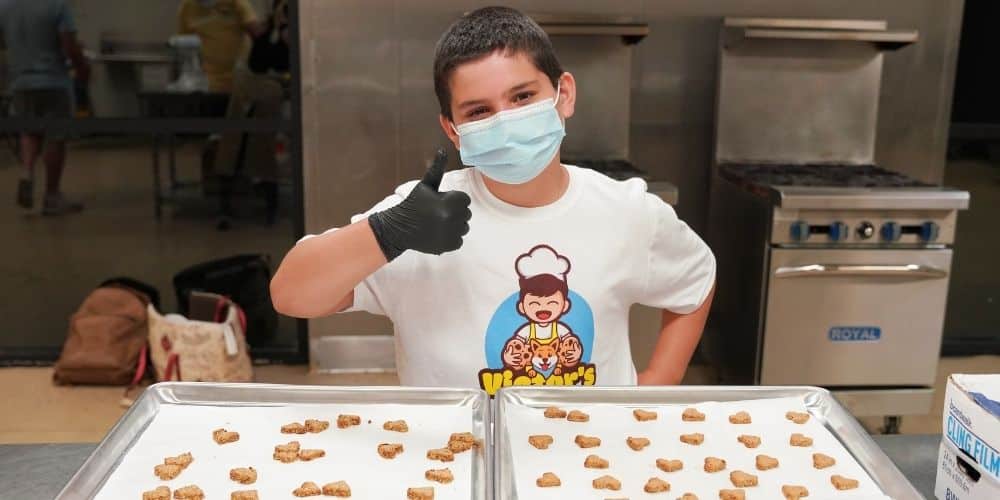 About Victor's Doggy Cookies

As stated above, we are also partnering with Victor's Doggy Cookies. Founded by our CO-CEO, 10-year-old, Victor, his mission is very near and dear to our hearts. For every bag of cookies he sells, he donates a meal to pups just like Red and Scout. Whoever adopts the pair above, will receive a 1-year supply of his delicious all-natural cookies. That is 12 bags in total! Victor's Doggy Cookies have become a go-to treat and training assistant for our Alpha Paw family members.

Thank You For Being Here:
We are happy you are here and hope to get adorable pups adopted this Pawliday season. While you're here make sure to view all of our products, designed with them in mind, we offer many great solutions to help protect the health of your pup.