ACCIDENT-FREE ZONE AHEAD

POTTY TRAINING HAS NEVER BEEN EASIER

Getting a dog is a special experience. There's nothing quite like coming home to those wet-nose kisses from your new puppy after a long day. Coming home to those wet spots on your new carpet? Not so much.

First, don't fret. It happens to the best of us – every pup-in-training out there has an accident now and then. You're still a wonderful pet parent. And yes, he's still such a good boy.

Second, let out a sigh of relief: you've come to the right place. Our Magic Pee Pads are here to save the day (and that brand-new ultra-chic rug).

Stress-free, mess-free, guaranteed. So you can get back to enjoying those welcome-home puppy kisses. Just one way we're helping you be the best pet parent you can be.

ORDER NOW
Try Magic Pee Pads Risk Free
NO MESS = NO STRESS
WHY PET PARENTS LOVE OUR MAGIC PEE PADS

5 layers of 100% leak-proof protection

Dry-lock polymer core turns liquid into gel

Ultra-absorbent (each pad absorbs 6 cups!)

Built-in pheromone attractant naturally lures your pup onto pads to handle business


Odor-blocking carbon activation neutralizes odors on the spot
POTTY TRAINING HAS NEVER BEEN EASIER

Training a new dog isn't easy. Don't make potty training harder than it needs to be.
Our Magic Pee Pads have a built-in pheromone attractant that encourages your pup to go in the right place, making potty training a breeze – even when you're not home. Each pad is made with 5 leak-proof layers that absorb up to six cups of liquid (twice as much & twice as fast as leading brands).

Our unique dry-lock polymer core instantly transforms liquid into gel, so messes stay put and floors stay dry. Our pee pads also feature odor-blocking carbon technology that eliminates odor on contact, keeping your home smelling fresh and clean from morning to evening. Indoors or outside, crate or carpet – you name it, these pads will protect it.

ORDER NOW
Try Magic Pee Pads Risk Free
WHAT MAKES OUR PUPPY PADS SO MUCH MORE MAGICAL THAN THE REST?

Why we're better than the rest (not-so-humble brag):

1. Each box comes with 80 puppy training pads (4x more than the rest)
2. Our training pads absorb twice as much, twice as fast, for half the price
3. Odor-blocking carbon technology keeps your home smelling so fresh and so clean, clean
4. Sleek black design to match that ultra-modern look you're going for
5. Sticky tape prevents even the most playful pups from moving these pads
.

ULTRA-ABSORBENT | 100% LEAK-PROOF | ODOR-BLOCKING
QUICK-DRY CARBON ACTIVATION | PHEROMONE ATTRACTION

Top Fan Reviews!
Check our happy parents below.
Customer Reviews
Write a Review
Ask a Question
Filter Reviews:
pads
smell
odor
floor
dogs
urine
ones
puppy
leaks
brand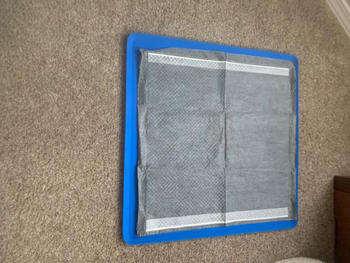 09/18/2020
I recommend this product
Magic Pee Pads
Very Good I like how you don't see any yellow
Bob B.
United States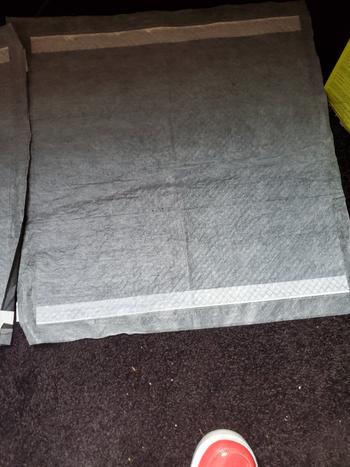 09/17/2020
I recommend this product
Great product
Very well I love em works really well... A relief for pet owners
Andre W.
United States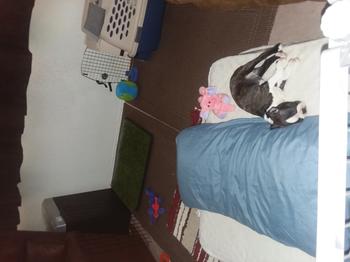 09/14/2020
I recommend this product
Magic pee pads
They are all they advertised!! Highly recommend no unsightly yellow, no urine smells & is awesome under the fake grass pads on a plastic trays. Our Boston terrier hits her mark 95% of the time was 6weeks when she arrived & 8 weeks getting closer to 99%
Karin C.
United States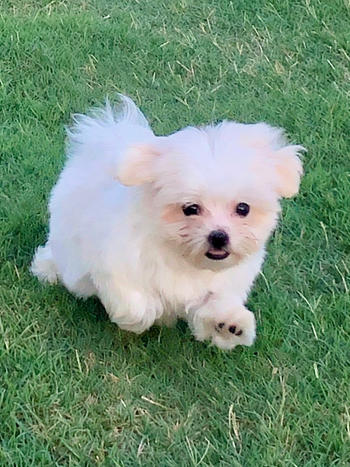 08/12/2020
I recommend this product
My new puppy
So far so good…I'm still training my puppy but love the pads
Stacy G.
United States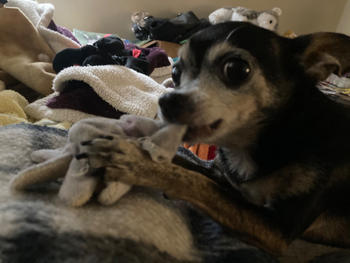 07/23/2020
I recommend this product
Gracie likes her new ***** Pads!
I like them and my 10 yr almost 11loves them. Good thing when I leave the house I line 5 and she uses them them When I work! Thankyou!!
Jo H.
United States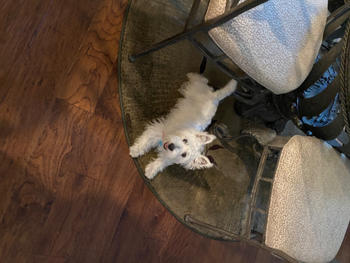 07/11/2020
I recommend this product
Best lads EVER
They truly do what they advertise. No leaking, no smell!
Dawn A.
United States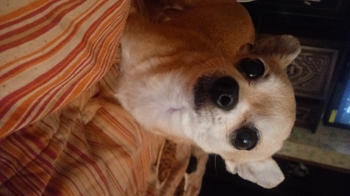 04/28/2020
I recommend this product
Puppy pads
I love them I just ordered 2 more boxes
leeanne b.
United States
09/26/2020
I recommend this product
Great Pee Pads
They work well! There is no odor! The only thing I didn't like are the adhesives on each corner. It left a sticky substance on my hard wood floor and I had to scrub it to get it off.
Elizabeth D.
United States
Frequently Asked Questions
Common questions about Magic Pee Pads