Hot
New
-13%
In stock
Out Stock
L'il Back Bracer
sold in last hours
Real time
27
visitor right now
PRODUCT INFORMATION
The L'il Back Bracer is the only orthopedic support back brace for dogs. Patented design to help keep your dog's back supported when dealing with Intervertebral Disc Disease (IVDD) and other dog back pain.
SMALL: Dogs12 lbs and under/ less than 13" collar to tail 
MEDIUM: Dogs 12 – 22 lbs and at least 13" collar to tail 
LARGE: Dogs 22-32 lbs and at least 15" collar to tail
Primary features of the L'il Back Bracer
Dog brace Comfortable, ergonomic construction to alleviate pressure on spine
Dog brace designed to stabilize the back from above & below
Recommended for both treatment and prevention
Snug, adjustable fit provides gentle, constant pressure for a calming effect on the nervous system
Incorporated D-ring to attach a leash
Easy to take on and off Medical grade, moisture-wicking,
Breathe-O-Prene® fabric No need to remove dog brace for dogs to "do their business"
Customer Reviews
Write a Review
Ask a Question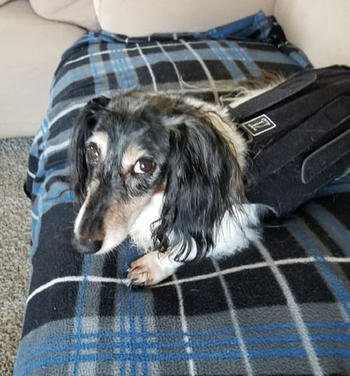 08/23/2019
I leave little Joe's on when he's in the crate & he doesn't seem to mind. The only time I take it off is at night when it's bedtime. I have to say I've seen so much improvement since he's been wearing it.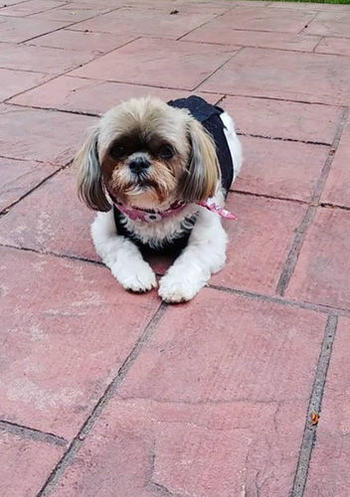 08/23/2019
Our little dog has IVDD, and has been on lots of meds for it. She still would shake in pain and hide because she was hurting. She wouldn't move around and we didn't know what quality of life she was having anymore. We did laser treatments with the Vet, but when we would stop them her pain came right back. Our Vet gave us this brochure and said this might be worth a try. Since our dog has had this within 3 days she was off all meds. No more shaking and hiding. She plays like she use to play. She is a completely different dog. I would highly recommend this to anyone. We have our Chloe back!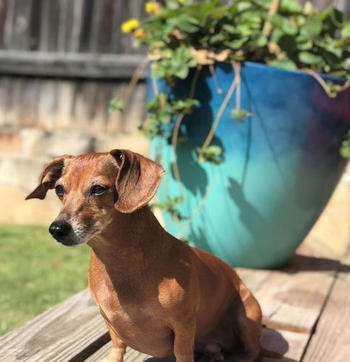 08/23/2019
At 3 years old Charlie had a really painful episode where he would walk slowly, lay around, and was even constipated due to his back pain. The Lil Back Bracer has saved me thousands of dollars and has kept my sweet Charlie off of the surgery table!
12/05/2019
Reba don't like it. But she a spoiled girl. But the back brace does help her. I order the back brace and less in a week it was here. Thanks