The top 5 Doxie Nap Positions
We love our Dachshunds, and they give us so much enjoyment, as we watch them sleep eat or play, but our favorite time with our Dachshunds is nap time, and that's because watching your Doxie take a nap is really the cutest thing ever!
Here are our top 5 positions 
#1. The Roly Poly
Insta: @cooper_the_red_grande
#2. The Backstroke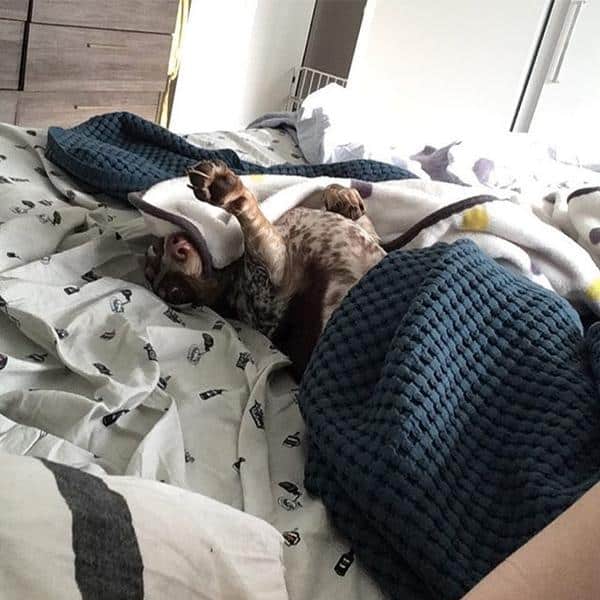 Insta: @doxiebrook
Treat your Doxie during the Clearance Sale ➜
#3. Buddy Pose
Insta: @311kswiss
#4. The Blanket Monster
Insta: @kleine.the_original_sausage
#5. The Sprawl
Insta: @thorseph.jones
How does your Doxie like to nap? Let us know if the comments below, or tag us on social media #sausagedogcentral so we can see for ourselves!