Hot
New
-45%
In stock
Out Stock
Allergy Chews
Real time
36
visitor right now
PRODUCT INFORMATION
Bottle
Ingredients
Why Use
Key Benefits
PRODUCT INFORMATION
Alpha Paw Allergy Chews are formulated to boost your dog's immune and digestive system. They contain a powerhouse of natural ingredients that can help reduce anxiety and provide relief from seasonal & environmental allergies, including itchy dry skin.
Our premium blend of Mother Nature's finest natural medicine promotes vitality and abundant energy in your pup, not drowsiness.
Bottle
100% Veterinarian Approved Ingredients
90 Soft Chews for Dogs with Delicious & Natural Peanut Butter Flavor
Organic Turmeric
Organic Turmeric is one of Mother Nature's superfoods and can help relieve allergies through its anti-inflammatory and antioxidant.
Probiotics
Probiotics help your dog with stomach issues and improve your dog's digestion.
Bee Pollen
Bee pollen has been scientifically shown to help with inflammation, resistance to disease and genetic mutations.
Krill Oil
Krill Oil is a great source of Omega 3 and will boost your dog's energy and nourish skin and coat.
Ingredients
Ingredients
Alpha Paw Allergy Chews contain only high quality natural and non-GMO ingredients balanced in exactly the right proportions to meet your dog's requirements. We don't believe in bulking out our products and supplements with filler or unhealthy junk so you can be assured that you're giving your furry friend the very best!
We take great care in our manufacturing process, and do not use either heat or water. This maintains the integrity of every raw ingredient.
Colostrum – 'first milk' that contains a hormone called Proline-Rich-Polypeptide (PRP) that can help down-regulate an overactive immune system in canines.
Organic turmeric – one of the best anti-inflammatories either nature or medicine has to offer. It contains a compound called curcumin, a powerful antioxidant that helps with gastrointestinal and digestive issues, and boosts your pup's immune system.
Bee pollen is another one of Mother Nature's miracles, containing protein, vitamins, minerals, antioxidants, and live enzymes that enhance doggy health and vitality. It can help desensitize a dog to hayfever and other seasonal allergies.
Organic licorice root – The anti-inflammatory properties of licorice root are excellent at treating itchy or 'hot spot' skin conditions caused by allergies. It may also boost the immune system's 'first line of defense' against infections.
Krill oil – Not only does krill oil contain a bounty of immune system supporting omega fatty acids, but it is also packed full of key nutrients. These nutrients help your dog's digestive system more easily absorb all the omega based goodness!
Probiotic blend of Lactobacillus acidophilus, Lactobacillus plantarum, Lactobacillus brevis, Lactobacillus fermentum, and Lactobacillus lactis
Why Use
When to use Allergy Chews from Alpha Paw for your Dogs?
These delicious peanut butter flavored soft chews are suitable for daily use and can be fed to all dogs from small to large and puppy to senior. Whether your dog is young or old, they'll just love the taste of these bites. They make a great training aid, though be prepared for your canine to gobble these up in no time!
Key Benefits
Key Benefits
COMPLETE ALLERGY RELIEF - Allergy chews formulated to boost your dog's immune system and may help provide relief from seasonal & environmental allergies including itchy dry skin. This supplement contains a powerhouse of all natural ingredients including colostrum, krill oil, organic turmeric and probiotics that work together to support canine digestive and immune health.
NON-DROWSY - Alpha Paw's chewable treats won't make your dog drowsy like some other dog allergy medicine. Instead they promote vitality and are an excellent energy booster! If your dog has a nervous temperament you may find that they will help calm its anxiety and stress levels too.
A TASTE DOGS LOVE - The delicious all natural peanut butter flavor means your furry friend will gobble these up in seconds, so no more hiding capsules, pills and tablets in their food! These bite sized chews are suitable for daily use, and can also be used as a great tool for training purposes.
USAGE
BODY WEIGHT
AMOUNT PER DAY
Up to 25lbs
1 Soft Chew
26lbs - 75lbs
2 Soft Chews
Over 75lbs
3 Soft Chews
Customer Reviews
Write a Review
Ask a Question
Filter Reviews:
prescription medication
bumps
trick
results
Gussy
paws
Alpha Paw Allergy
puppy
Weimaraner
chews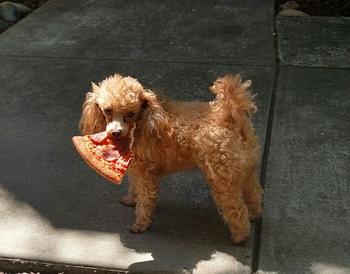 05/01/2020
While Sophie loves this supplement, I was hoping it would help with her constantly licking her paws - which, I am only assuming is allergy-related. We will continue to give her one a day, because certainly it's a nice bed-time treat and won't harm her.
05/02/2020
Allergy chews
Very soft puppy loves it!!
Claudia M.
United States
04/18/2020
Effective
This is my Weimaraner's third jar of the 90-count chews and they're still doing a good job to keep his allergies under control. He was plagued with red, itchy bumps and swollen paws for most of the spring and summer. So far, so good.
Sunny R.
United States
04/03/2020
Sweet Relief
My poor Gussy would lick and lick his paws, scratch himself all the time and lick his rear end constantly! With Alpha Paw Allergy chews he is doing much better! I'm so glad I found this for him!!
Theresa C.
United States
03/13/2020
Really seems to Work
My dog has been using a really expensive prescription medication for the last year, but this product seems to do the trick, it's healthier, and less expensive. I hope the results continue.
Sunny R.
United States
02/29/2020
Simple and Timely
My dog did not hesitate in taking his dosage. I believe he thought it was a treat
Harold K.
United States
02/05/2020
Works well
My dog doesn't scratch anymore
Wendy L.
United States
01/20/2020
It really works great for my babies allergies and the live it.