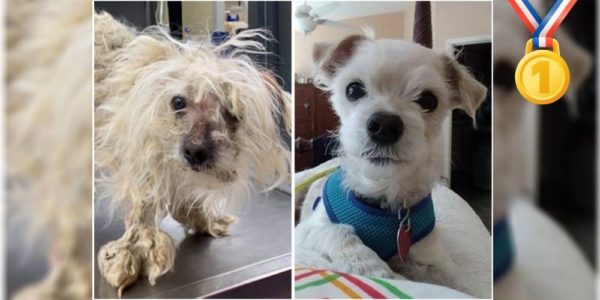 A Life-Changing Dog Makeover
When Scruffy was found by a roadside by a kind-hearted driver and taken to a shelter to be adopted, no one could have imagined what the future might hold. After a bit of grooming, Scruffy turned out to be such a handsome canine, he ended up winning the title of America's Top Shelter Dog Makeover in the Dirty Dogs 2020 Contest sponsored by Wahl and Greater Goods Society.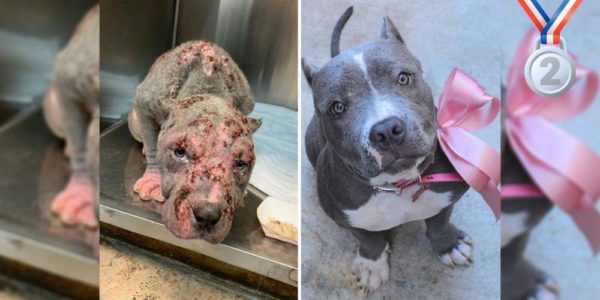 A Dog Makeover!
America's Top Shelter Dog Makeover's mission is to emphasize the importance of grooming in the pet adoption process. "People often overlook a matted dog because they don't have the same appeal as a neat and clean animal," says Sarah Dutton founder and program executor of Lost Fantasy Rescue, the shelter that saved Scruffy. "But once groomed, these dogs shine."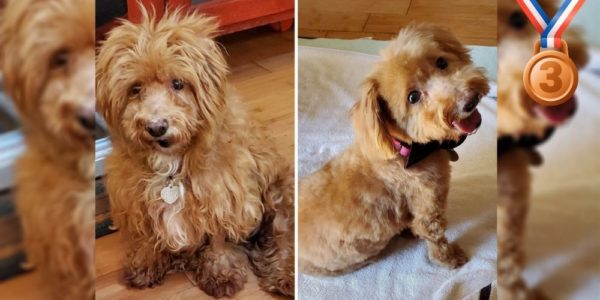 The Gift that Keeps On Giving
The contest also awards winners with grant money that goes towards helping dogs find their forever homes. There were also two finalist contestants. The shelter whose dog won second place will receive $2000 while the shelter whose dog won third place will receive $1000.
Wahl has sponsored the dog makeover contest for the past nine years to draw attention to the importance of grooming in shelter dogs. They also donate supplies to shelters and rescues. This year, Scruffy won first place with his unforgettable looks. The 2nd place winner was Florence, and coming in 3rd was Patterson!
Shelters who are interested in participating submit pictures with their most dramatic transformations. Wahl chooses the top ten candidates. These are then turned over to the public to decide who the winner will be. In addition to winning the contest, Scruffy has also found a forever home.
His new mom thinks he is the center of the universe and his reputation in the apartment complex where he now lives has earned him the nickname 'Mr. Meet and Greet'. It's great to know Scruffy has had a happy ending. Hopefully, the contest will raise awareness in helping other pets find good families to care for them as well.