What Ingredients To Look For In Dog Grooming Products And Which Ones To Avoid?
Dog grooming is among the best ways for us to keep our pooch fresh, happy, and most importantly, healthy. While we may be grooming our dogs with the best intentions, you might be doing more harm than good if you use the wrong shampoos, soaps, and powder. In fact, there are a lot of dog diseases that could have been caused by harmful chemicals found in common dog grooming products.

For this reason, you need to check the label first before buying and using it on your dog. In this post, let us take a look at some of the good and bad ingredients in dog grooming products that you should know about.

The Good Ingredients
Aloe Vera
Comes with a high level of antioxidants
Antibacterial
Anti-inflammation
Improve healing
Improve collagen formation
Keep skin moist and protected
Babassuamidopropyl Betaine
A type of salt that improve the shampoo foams
Balsam Fir Essential oil
Antiseptic
Analgesic
Natural stimulant
Reduce stress hormone
Organic beeswax
Calendula
Good for healing insect bites, scrapes, and cuts, and Soothe dry and itchy skin
Castile soap
Gentle on the skin
Natural cleaning solution

Cedarwood essential oil
Natural pest repellant
Improves dog's skin appearance
Coco glucoside/glucose
Foaming agent
Cleansing agent
Thickening agent
Eucalyptus essential oil
Anti-inflammatory
Antibacterial
Antiseptic
Deodorizing property
Antiviral
Glyceryl stearate
Skin conditioner
Moisturizer
Hemp oil
Potent antioxidant
Powerful anti-inflammatory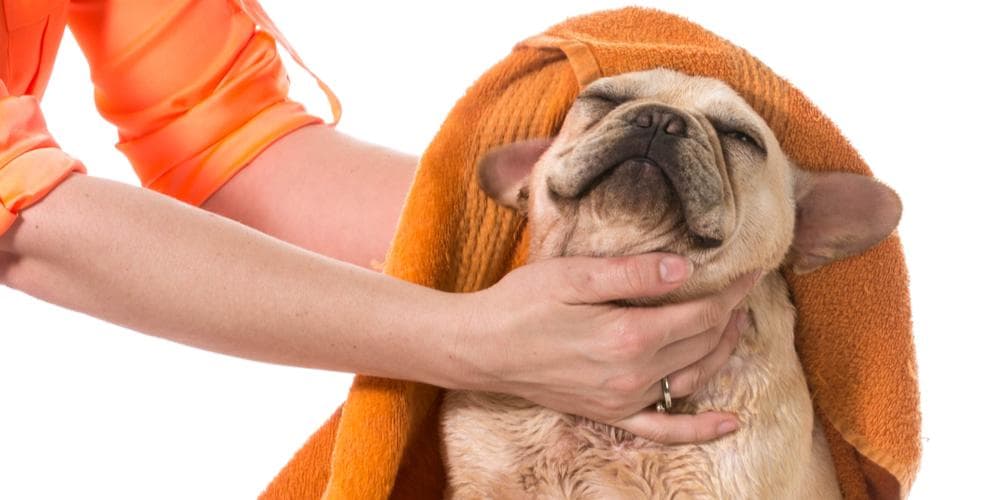 Aside from the ingredients already mentioned, here are other dog grooming ingredients that are safe and non-toxic:
Vegetable glycerine
Peppermint essential oil
Polyglyceryl-4 Oleate
Potassium jojobate
Potassium olivate
Potassium cocoate
Sodium olivate
Sodium jojobate
Sodium palmate
Sodium coco sulfate
Rosemary
Guar gum
Sodium cocoyl Isethionate
Jojoba oil
Saint John's Wort
Sea salt
Saponified Organic Oils
Olive oil
panthenol
Lemongrass essential oil
Oatmeal or oat milk
Lavender essential oil
Shea butter
Sodium bicarbonate
Sodium cocoate
Vitamin E
When you see these ingredients in your dog grooming products, you can feel safe and confident that you got the right ones for your dog.

The Bad Ingredients
If there are good ingredients, there are also bad ingredients. It is difficult to see that some companies still continue to use them. In some instances, they would even label their products pet safe, eco-friendly, and non-toxic. It's sad that they have these labels when in fact, they are not true.
Thus, it is up to you to be vigilant enough to watch out for these ingredients:
Artificial colors and dyes
Artificial fragrances
Ammonium Lauryl Sulfate (ALS)
Ammonium Laureth Sulfate (ALES)
Polyethylene glycol (PEG)
Butylated hydroxyanisole (BHA)
Diethanolamine (DEA)
PEG-40 Lanolin
Isothiazolinones
Phthalates
Mineral oils
Propylene glycol
Parabens
Formaldehyde
Cocamide-MEA
SD alcohol 40
Triethanolamine
Methylchloroisothiazolinone

Final Words
Don't hesitate to check the label and look closely. This might sound a lot of work, but you just have to just do this at least once. Once you have found the right dog grooming products, you can simply buy the same ones for you. If you are going to introduce a new product again, simply go back to this list and double-check.
Moreover, if you are always bringing your pooch to a dog grooming shop, make sure you ask your groomer as well what shampoo, powder, and soap they use. It won't hurt asking, but it would surely save your dog from a lot of problems!