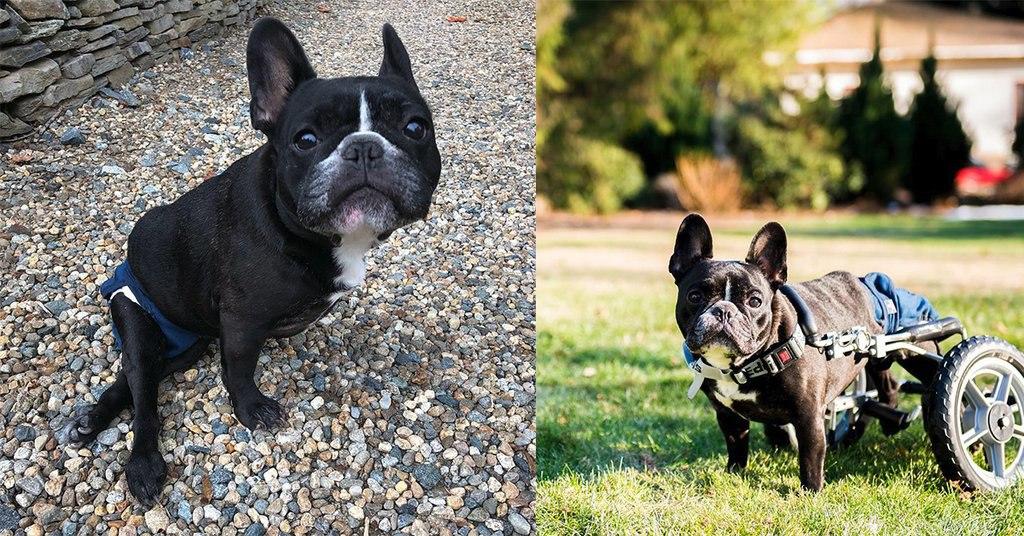 This Adorable French Bulldog Was Paralyzed by IVDD, but That Didn't Stop Her
Ivy was a French Bulldog who was paralyzed by IVDD, but she never gave up. Instead, she inspired more pet parents to become aware of her health condition and became a star in her own right! Intervertebral Disc Disease (IVDD) is a disease of the spinal cord that is common in a lot of smaller breed dogs, and some larger breeds as well. IVDD can result in a range of symptoms, from mild pain to paralysis.
Don't miss the sale happening NOW for Alpha Paw's #1 Vet-Recommended, patented dog ramp – CLICK HERE!
In Ivy's case, IVDD left her paralyzed from the waist down. Luckily, Ivy and her parents had a positive mindset and chose to make the best of the situation.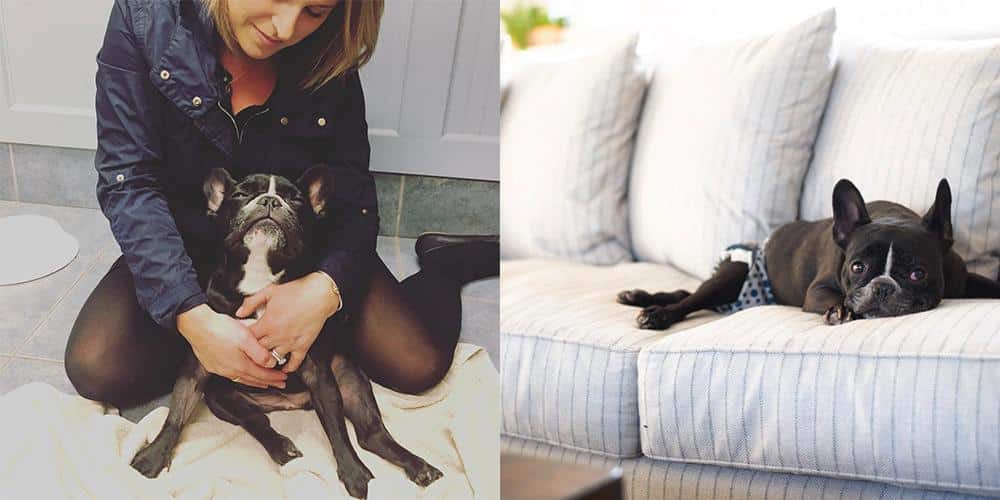 Read Ivy's story below:
"I'm Ivy a three-year-old French bulldog from Boston. It's been a "ruff" few weeks for me as I was recently diagnosed with IVDD, a disease that has left me paralyzed from the waist down. One minute I was perfectly fine, and the next, my back legs stopped working. I underwent emergency surgery on my spine 4 weeks ago, and am now home recovering. My humans were absolutely devastated, but feel so blessed that this disease did not spread up my spine, and did all in their power to get me the best treatment."
Now, Ivy walks and runs with the help of a wheelchair, and she inspires others going through the same thing. Ivy even wrote her very own children's book, Ivy the Very Determined Dog, to raise awareness for the disease and show children that a disability should not stop you from living your life to the fullest!
Thank you, Ivy and family, for inspiring us all and raising awareness about IVDD! If you have a story to share or a message you would like to pass along to Ivy, please leave it in the comments below!
Photos and quotes courtesy of Ivy's Instagram: @ivy.the.frenchie