A Cat Who Breaks All Stereotypes!
Lurking in the ocean waves of Honolulu, Hawaii is a one-eyed cat named Kuli. This orange tabby breaks all traditional cat stereotypes. He not only enjoys the water, unlike most felines, but he surfs the waves too!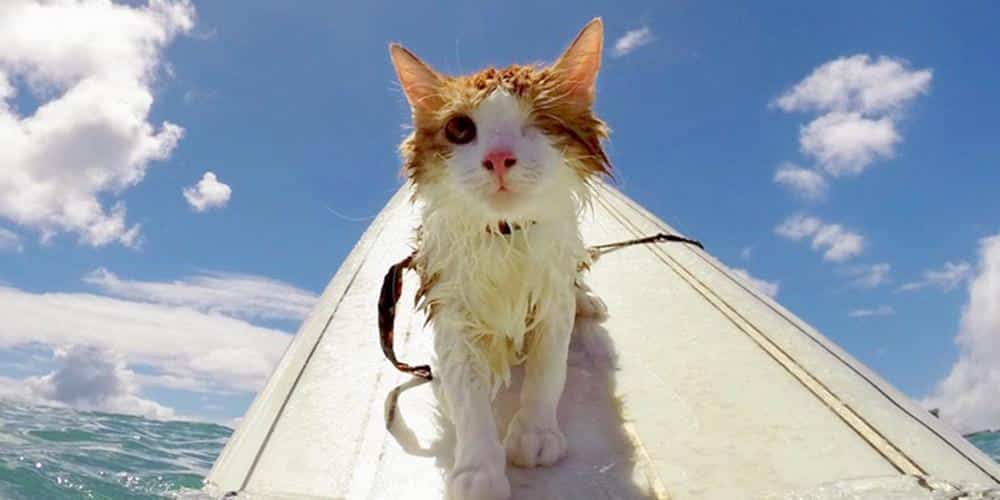 A Heartbreaking Beginning for Kuli
Kuli's owners, Krista Littleton, and Alexandra Gomez, found him on the streets when he was a malnourished kitten. They decided to name him after Hawaiian city Nankuli, meaning "to look blind."
"In the first month we were concerned that our new friend was not going to make it," said Littleton. Luckily, Kuli fought on and recovered from his health issues.
 Bath Time Turned Into Fun Time
At an early age, Littleton and Gomez acquainted Kuli to water. He needed multiple baths due to his early health issues. After regaining his strength Kuli slowly started to take after his owner's active lifestyles. He began by going on walks with them to the beach to eventually surfing the Honolulu waves with them.
Littleton admits her adventure-seeking cat isn't typical and that surfing isn't his only active hobby. Kuli also likes to talk frequent walks, swim, and skateboard.
Over the years Kuli uniqueness has built him up quite a following. He now has over 54 thousand followers on Instagram and hundreds of thousands of fans all over the world.