What makes a dachshund so unique? Doxie owners worldwide know that they have so many unique characteristics that make them so special (for better and worse). We have narrowed it down to 10 but what others can you name?
Here are 8 "Dachshund Things" Only Owners Will Understand!
1. They are the best snugglers and look so peaceful when they sleep.
2. The love their squeaky toys and love to chew. For some reason they seem to leave the stuffing all over the ground as a welcome home present.
3. They always like to sit on a lap, no matter how inconvenient it is for you.
4. You will constantly be adjusting their ears back to factory settings.
5. They sometimes confuse their reflection for an intruder (video: press play)
Protect your Dachshund's back with our Dach Ramp.
This week only with 15% OFF! 
CLICK HERE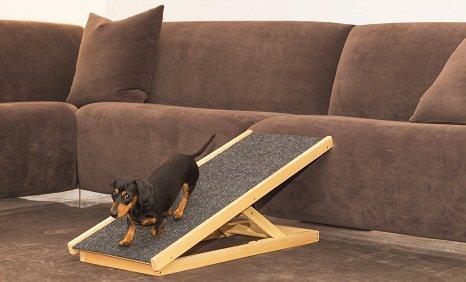 6. They are always happy to see you when you get home! (video: press play)
7. Bath time is "difficult".
8. Whether you adopt a long haired, short haired, wire haired, mini or standard they are the most loyal, loving dogs you can ever have!
Protect your Dachshund's back with our Dach Ramp.
This week only with 15% OFF! 
CLICK HERE