Christmas and gift giving can be a lot easier when you know a crazy dachshund person, comment below what other signs you look for! Here are 11 Signs You are a Crazy Dachshund Person
1. When you are away from your dachshund you think of them the whole time.
2. Your camera roll is full of photos of your hound, and you don't plan on stopping!
3. If you see anything dachshund you have to buy it.
4. Your hound has a better diet than you.
Protect your Dachshund's back with our Dach Ramp.
This week only with 15% OFF! 
CLICK HERE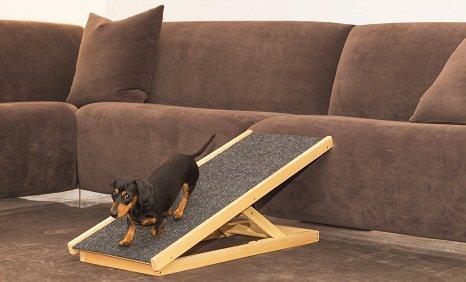 5. You don't care about having a significant other, you have your hound.
6. Your dachshund's birthday party is better than yours.
7. Your weekends are spent with your sausage, instead of friends.
8. You treat your hound like a child.
9. This becomes your future goals…. (press play).
10. You have names picked out for your future dachshund, but not for children.
Protect your Dachshund's back with our Dach Ramp.
This week only with 15% OFF! 
CLICK HERE