Have you ever walked in the room and wondered where the dog was? Either they're hiding behind something, under it, or they just blend in so well you can't see them. That is until you sit down and realize they were snuggled under the blanket on the couch.
With these dogs however, blanket it or no blanket, good luck finding them. There's no amount of Where's Waldo training that could prepare you for this.
10. Rug Twins!
This really makes me wonder if they got the carpet before they go the dog, or after. Even the lines are almost the same size!
9. Who is Driving The Car?
Now that's camouflage. Imagine this dog driving down the street. Wouldn't you do a double take?
8. See The Carpet. Be The Carpet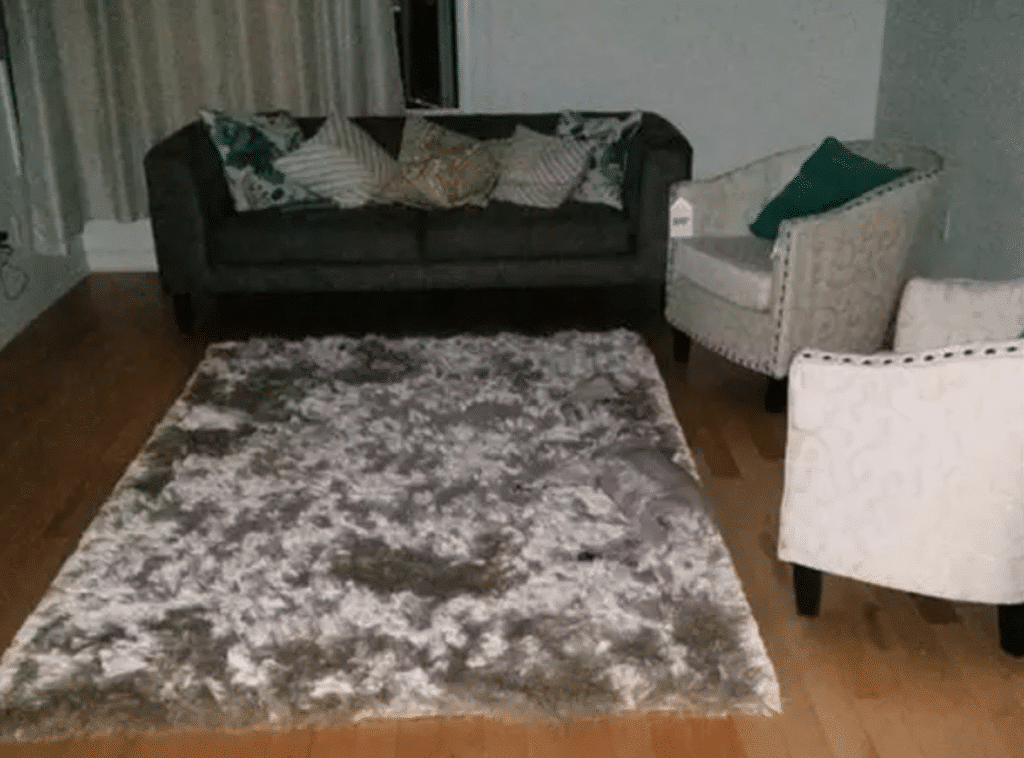 Good thing this pup isn't on the hunt. He would be able sneak up on you without you noticing a thing
7. This Bed Bug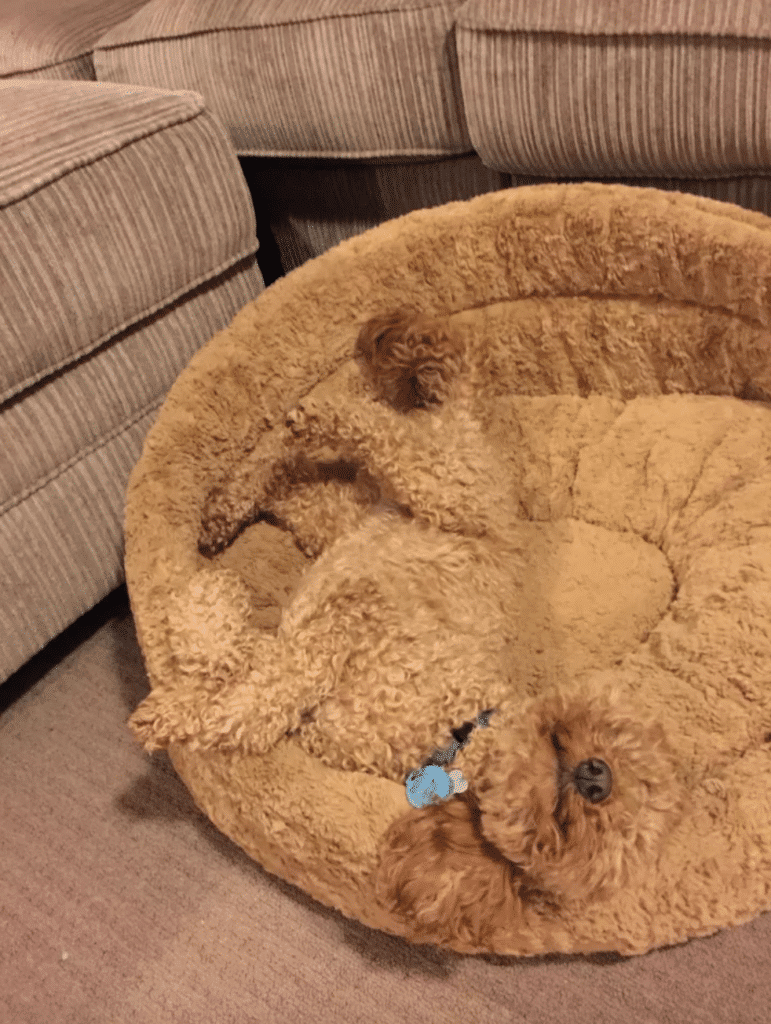 If it wasn't for that cute little snout and the collar, this rested pup would be invisible
6. There's More Than The Cat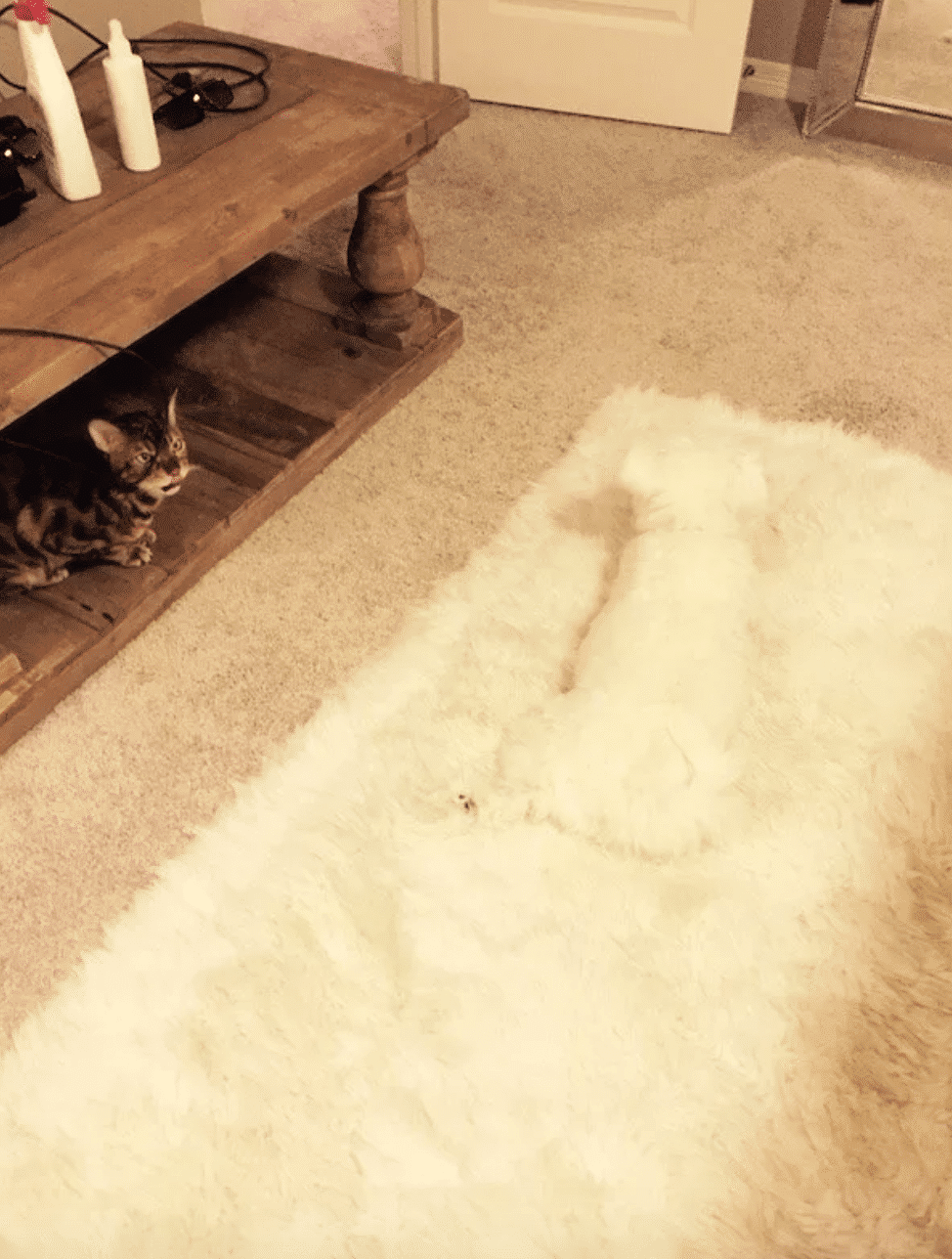 Oh hey, it's a cute little cat. Let me just … what was that!
5. Bundle of Joy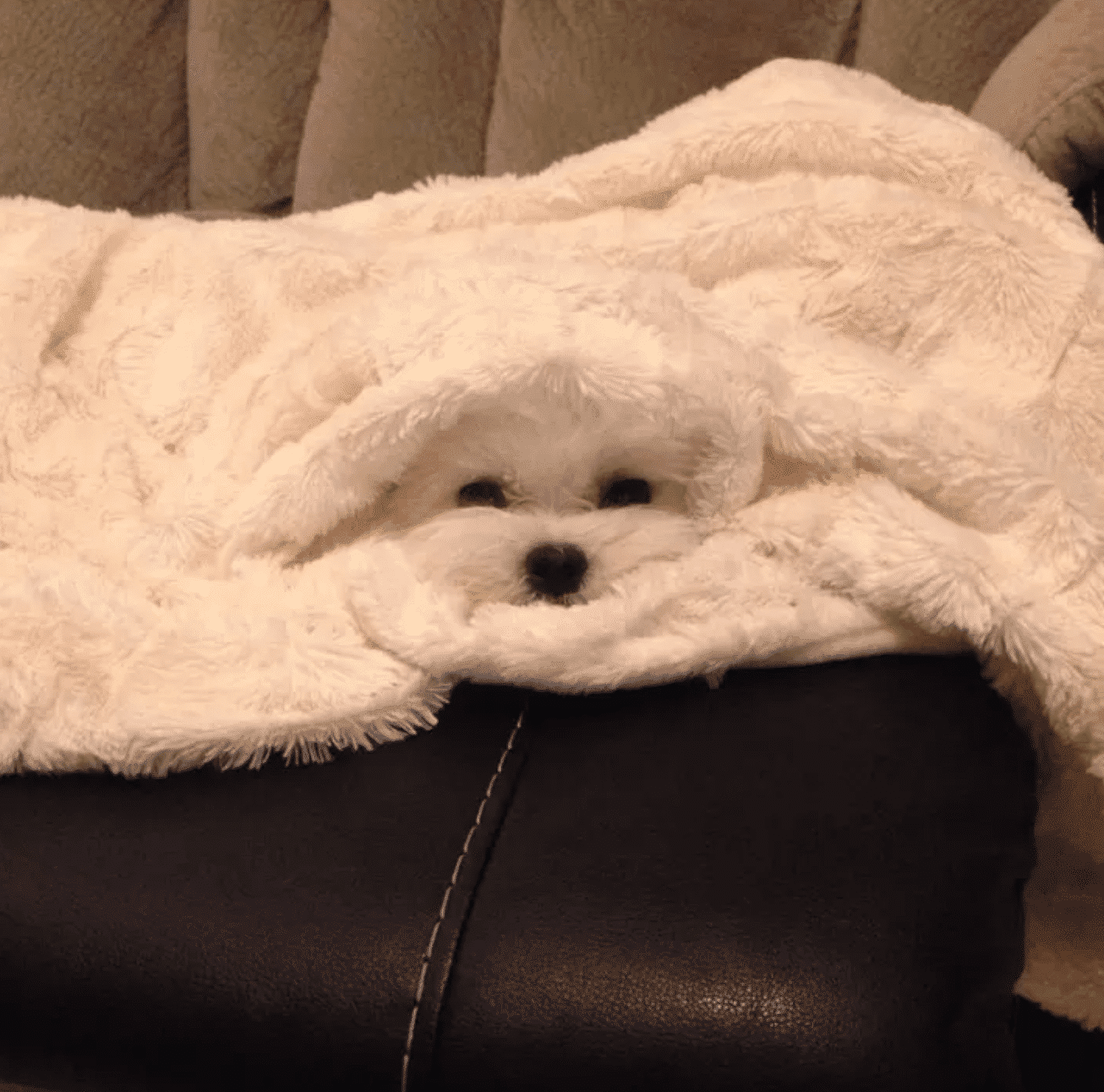 If this dog isn't as snug as a bug in a rug, then I don't know what is.
4. All The Fur!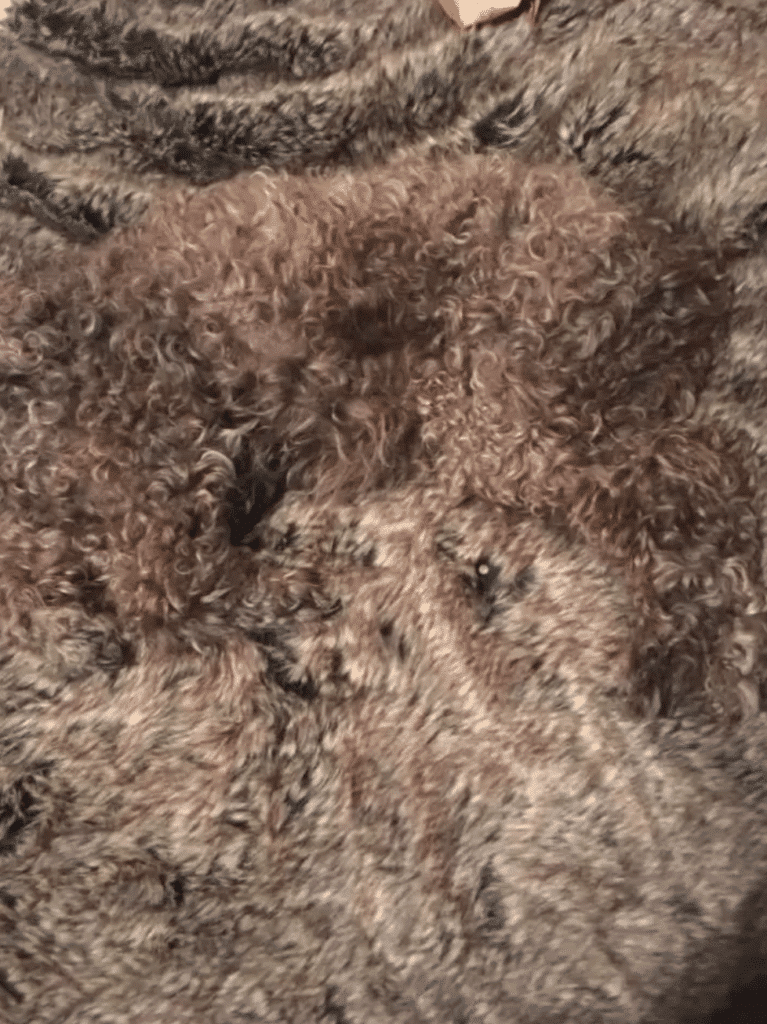 I'm still not convinced there's a dog in here. That's not an eyeball, it has to be a marble or something
3. A Sea of White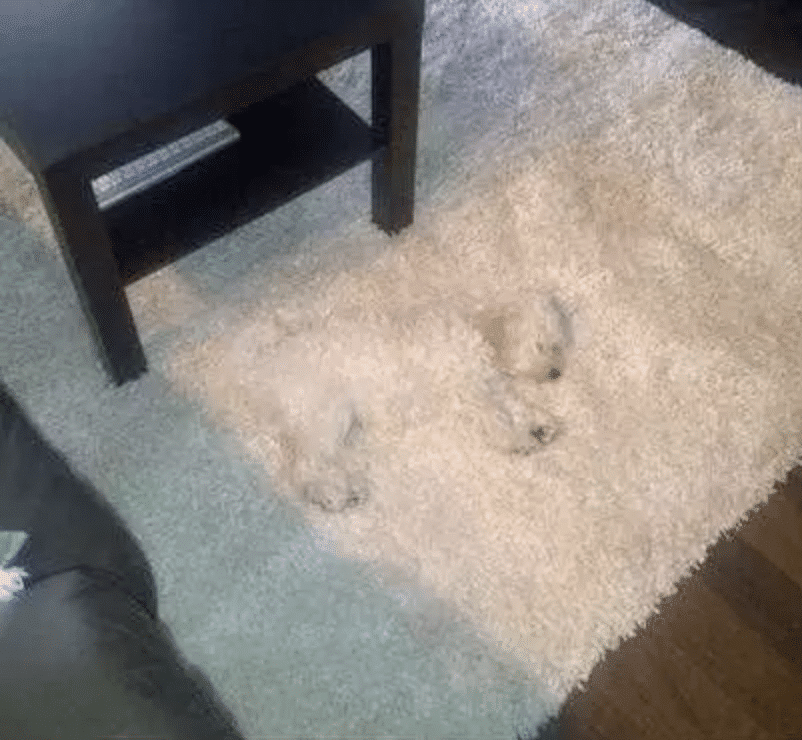 I'm willing that this dog parent has had at least a few close calls stepping on their dog
2. Coffee And Cream Anyone?

(Insert something clever and witty about creamer)
1.  There's Nothing.. Just Nothing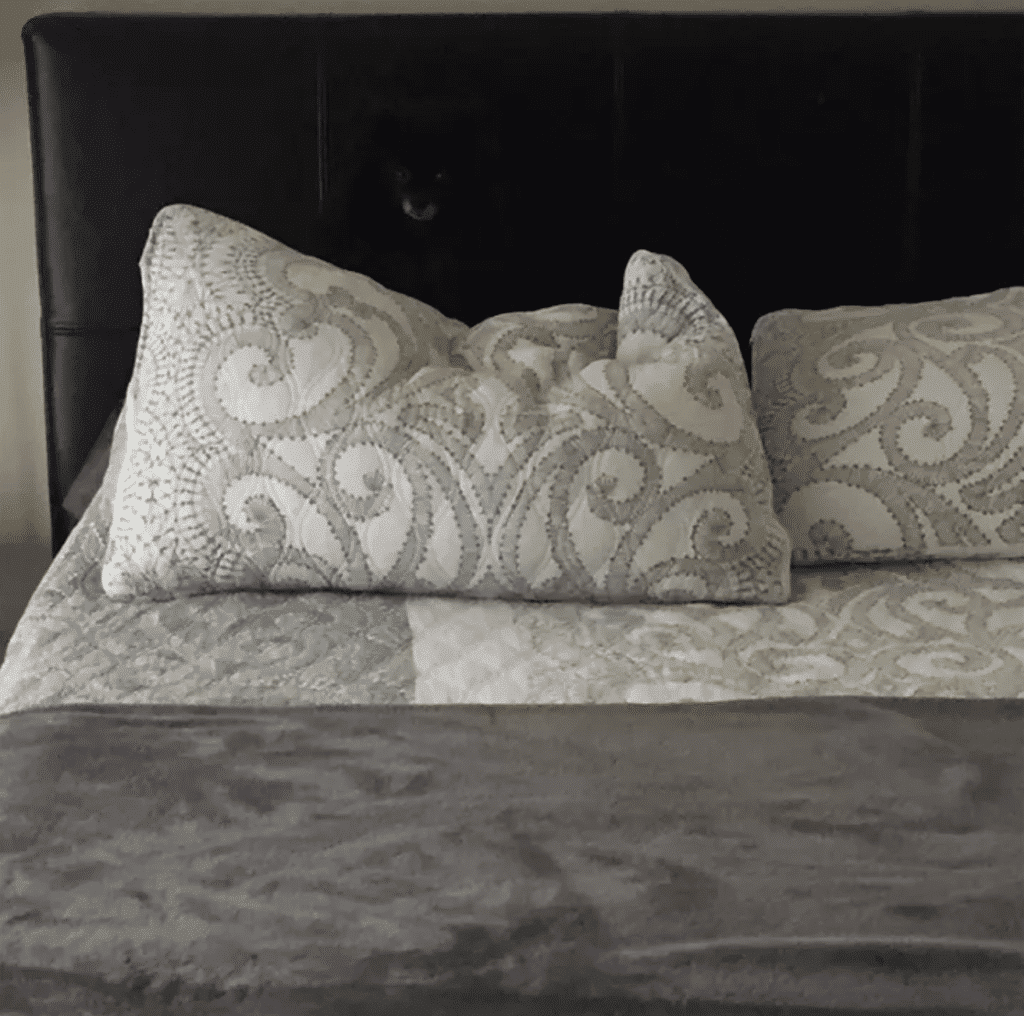 If you were judging a hide & seek contest, who would you say won? (Let us know in the comments below). If I were a judge, this wins hands down.