Bonjour mes amis!
Looking for a beautiful and exotic French dog name for the newest and furriest addition to your family? Well, haven't you just landed in the right place?
France is renowned all over the globe for its rich history, delectable cuisine, exquisite art and of course the incredibly romantic French language. The language is the second most widely studied language in the world after English.
Indeed, French is a beautiful language, and any name in French sounds more adorable, endearing and fancy. The language gives a certain "je ne sais quoi" to the name, which is super fascinating.
Besides, a French dog name will be something really unique that you won't commonly hear. Imagine the melodious syllables roll off your tongue while your pup is strutting around the dog park. All eyes will be on your furry friend, and everyone will be complementing your taste and choice of name. Seriously!
We've done all the work for you in advance by short listing all the best sounding dog names. Just dig through our list of French dog names, and we are sure you will find at least 10 names for your canine even before you've reached the end of the article. Start reading and taking notes of the names you like the most.
French Dog Names Based Off Famous Places In France
Marseille: This is the second-largest city of France with lots of maritime history and an intoxicating dynamism and color. Marseille was known to the ancient Romans and Greeks as Massalia, which gives you another great French dog name.
Rouen: A vibrant city brimming with beautiful architecture and storied past, Rouen is one of Normandy's capitals.
Lille: Nestled on the tip of France, Lille is one of the most underrated cities of France. Its enchanting old town houses several renowned art museums and exquisite French and Flemish architecture.
Brussels: Brussels is a historic city of France mostly recognized as a centre of continental bureaucracy. Majestic architecture swirling out of the city's medieval core and regal 19th centaury mansions stand in stark contrast to the modern shimmering glass of EU's Gotham city.
Rennes: Rennes is a vibrant city located at the confluence of the Ille and the Vilaine in northwestern France. It is the capital city of the Brittany region with a history dating back around 2,000 years.
Dijon: Dijon was the capital of Duchy of Burgundy, which was the strongest region in Europe during the middle ages. The city has retained some of its history in its magnificent architecture.
Reims: Pronounced as 'Raace', Reims is known as the city of Kings, and also Champagne. 33 kings are known to be crowned at the world-famous Cathédrale Notre-Dame de Reims.
Dax: Dax is an ancient 'spa' town known for its hot springs since the Roman times.
Riom: Riom is a provincial town located in the Auvergne region of central France. The town boasts of an intriguing architectural heritage, especially from the Renaissance period.
Vichy: A venerable spa town also dubbed "Queen of the water towns", Vichy is also famous since Gallo Roman times. Vichy was prized by many famous people like Napoleon III and hence is gifted with a prestigious range of architecture.
Chinon: Chinon is a quaint town resting on the banks of the grand Vienna river right before it meets the majestic Loire.
Chelles: On the Eastern fringes of the Paris city lies the picturesque town of Chelles. The famous Notre-Dame-des-Chelles Abbey was situated here before it was brought down during the French revolution.
Drancy: The name Drancy is derived from "Terentiacum" meaning "estate of Terencius." Later, the town came to be identified by the medieval Latin word Derenciacum and then Drancy.
Poissy: The birthplace of Kings Louis IX and Philippe III, this royal city is just a short train ride away from Paris but with several pleasant sights of its own.
Tulle: Also known as "the town on seven hills," Tulle is famous for its lace and historical Remarkable buildings from medieval and renaissance eras give your friend a great French name.
Albi: Great food, magnificent scenery and ancient cultures are what you'll find in Albi. If you are affected by the Cathars' history, this is a place for you.
Cholet: Famous for linen weaving and the production of red handkerchiefs, Cholet is one of France's big textiles manufacturers.
Reze: With ancient villages alongside contemporary architectural signatures, Reze is a surprising secret city.
Creil: Commune in the Oise department in northern France, Creil is an important railway junction.
Cognac: Few hours from the City of Lights, cognac is famous for its art, culture and fine wine.
French Dog Names Based Off Food Of France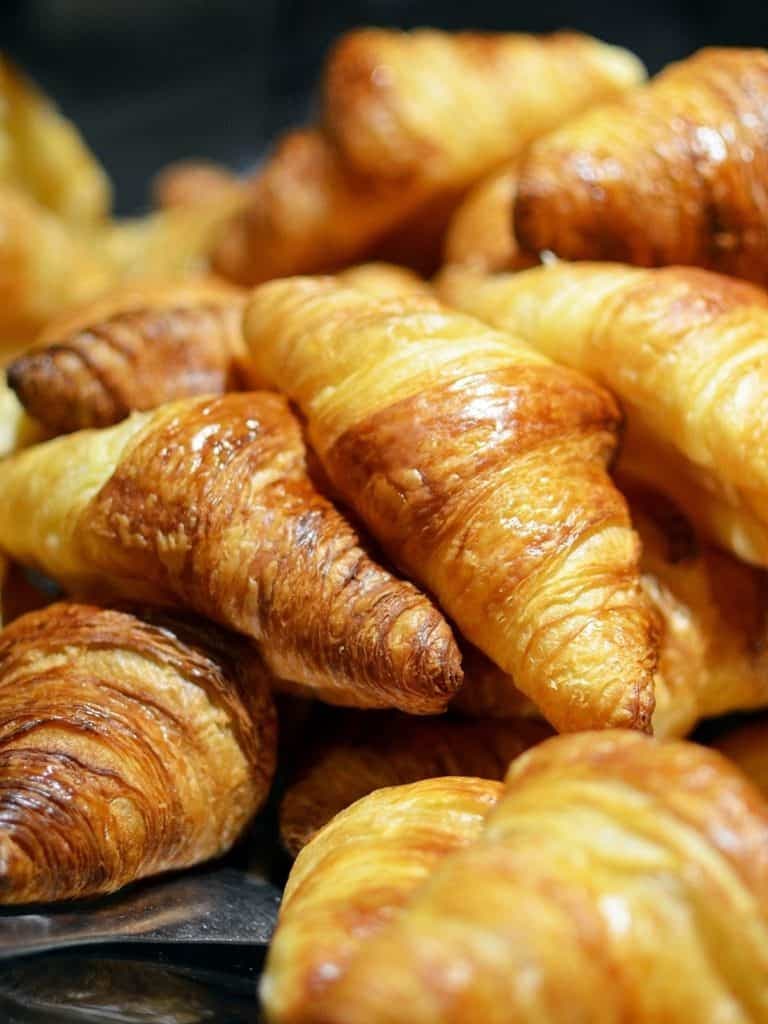 Macarons: Filled with butter cream, macarons are a delicious sweet cookie that just melts in the mouth!
Truffle: A rare kind of mushrooms, truffles are grated or sliced over pasta and meat dishes or added to salads, sauces, or soups.
Brie: It is a soft cheese made from whole or semi-skimmed milk of a cow.
Madeleine: A popular French dessert in the shape of shells prepared with flour, almonds, eggs, and sugar.
Éclair: A cylindrical pastry made from dough with a cream filling and icing on the top.
Quenelles: A log-shaped starter made from flour, eggs, milk and various meats and fish.
Fondue: A big pot of melted cheese served with bread, potatoes, apples and other things for dipping.
Calvados: An apple brandy distilled from cider made from selected apples from over 200 different varieties.
Chambord: A fruity drink that is a particularly good base for cocktails and made with raspberries, blackberries and vanilla steeped in cognac.
Socca: Crusty chickpea pancakes sprinkled with olive oil and baked in the oven or colossal round pan.
Cassoulet: A rich-flavored meal of white beans, duck slowly stewed in big round pan.
Escargots: A traditional French appetizers eaten with a glass of fine white wine.
Caramels: These little treats are amazing in texture and rich in buttery flavor.
Souffle: This irresistible dessert is light-as-air.
Escargot: This popular French delicacy is served as starter and consists of cooked land snails.
Rosé: The wine is the most famous wine of the country that gets its pink hue from the grape skins and.
Ratatouille: A vegetable stew that sits on the stove to cook down until tender.
Sables: A classic cookie, Sables is used to create sandwich cookies filled with cream.
Bisque: A smooth and creamy soup based on the strained broth of crustaceans.
Flamiche: A puff-pastry crust filled with cheese and vegetables that resembles a quiche.
Nicoise: A French salad that is a combination of lettuce, fresh tomatoes, boiled eggs, green beans and tuna.
Croissants: A crescent-shaped bread roll made with eggs, butter, sugar and milk.
Brioche: A type of bread made from butter and egg. It can be eaten as a breakfast or dessert.
Baguette: Famous French bread identified by its length and crisp
Valençay: The soft textured cheese has flavored outer layer and is known for its truncated pyramidal shape.
Crêpe: A thin pancake filled with different fillings and can be savory or sweet and is served with cider.
Basquaise: Poulet Basquaise is a full dish where meat is made tender by use of "piperade."
Brûlée: Crème brûlée is a French dessert with a thin hard caramel and creamy custard below.
Quiche: Not sweet but savory pie, quiche Lorraine features eggs, lardons, and cheese.
Flambée: Tarte flambée is a thin-crusted pizza topped with a cheesy white sauce, crisp bacon, and sweet onions.
French Female Dog Names
| | | | | |
| --- | --- | --- | --- | --- |
|   Victoire | |   Garance | |  Chloe |
|   Alma | |   Sophie | |  Josephine |
|   Lena | |   Madeleine | |  Olivia |
|   Nina | |   Lou | |  Ines |
|   Salome | |   Inaya | |  Diane |
|   Emma | |   Jade | |  Berenice |
|   Laura | |   Lola | |  Alicia |
|   Nour | |   Agathe | |  Adele |
|   Eleonore | |   Lila | |  Roxane |
|   Sofia | |   Mariam | |  Apolline |
|   Sophia | |   Sara | |  Léonie |
|   Anouk | |   Romane | |  Ines |
|   Myriam | |   Lina | |  Fatoumata |
|   Eva | |   Maya | |  Anna |
|   Heloise | |   Lea | |  Julia |
|   Capucine | |   Mathilde | |  Elisa |
|   Manon | |  Constance | |  Suzanne |
|   Anaïs | |   Gabrielle | |  Elena |
|   Hanna | |   Rose | |  Maria |
|   Elsa | |   Raphaëlle | |  Pauline |
|   Celeste | |   Clara | |  Luna |
|   Ava | |   Assia | |  Clémence |
|   Valentine | |   Aïcha | |  Maryam |
|   Giulia | |   Jeanne | |  Charlotte |
|   Lily | |   Margaux | |  Ella |
|   Ambre | |   Juliette | |  Camille |
|   Sasha | |   Mia | |  Sarah |
|   Mila | |   Romy | |  Lise |
|   Lucie | |   Marie | |  Noémie |
|   Zoe | |   Aya | |  Alix |
French Male Dog Names
| | | |
| --- | --- | --- |
| Abel | Daniel | Claude |
| Baptiste | Auguste | Francois |
| Laurent | Celestin | Maxime |
| Philippe | Louis | Aime |
| Hubert | Victor | Camille |
| Armand | Noel | Marie |
| Hippolyte | Theodore | Denis |
| Pierre | Jean-Baptiste | Marius |
| Michel | Desire | Antoine |
| Andre | Charles | Edmond |
| Julien | Justin | Maurice |
| Raymond | Arsene | Ferdinand |
| Yves | Fernand | Leonce |
| Eugene | Frederic | Etienne |
| Alphonse | Germain | Bernard |
| Edouard | Firmin | Ernest |
| Marceau | Antonin | Gabriel |
| Alexis | Raphael | Lucien |
| Paul | Adrien | Henri |
| Dominique | Guillaume | Leon |
| Joseph | Felix | Roger |
| Gustave | Nicolas | Martial |
| Alexandre | Albert | Achille |
| Georges | Vincent | Claudius |
| Elie | Jules | Arthur |
| Emilien | Octave | Francis |
| Alfred | Benoit | Rene |
| Leonard | Amedee | Emmanuel |
| Constant | Clement | Gaston |
| Theophile | Raoul | Gilbert |
Funny French Dog Names
Chou: Means "cute" in French. A cute name for your little French bulldog!
Loisible: Loisible means to have liberty to do whatever you please. It'll be a great name for your moody four-legged friend.
Flâner: It means to roam around leisurely with no purpose. Is your dog wanderer? Flâner might be a great name.
Hurluberlu: The word means weirdo. Name your little pooch Hurluberlu and laugh every time he does something strange.
Merde: Merde means "shit" in French. It could be a funny name for your pup.
Pompette: A pleasant word for "tipsy." Does your dog acts like tipsy sometimes? Name him Pompette and laugh out loud every time he acts funny.
Miam Miam: The word means "Yum Yum." It might be a great name for your cuddly friend.
Douche: It means "shower." But, it could be funny for those who didn't know the French translation. Right?
Bisou: Bisou means "kiss." Bisou is a very lovable name for your adorable puppy.
Chuchoter: The word translates to "whisper." It might be a great name for your little shy friend.
Joli: The word means pretty and could be a great name for your adorable little pup.
Étoile: Étoile means "star" and who doesn't want a name so endearing for their pooch.
Ange: This beautiful word means "Angel."
Doux: The word translates to "soft" and it could be a great choice of name for your little furry friend.
Loufoque: Means wild and crazy in French. It is a great name for a super-active dog.
Crepu: The word translates to "frizzy" and would be a great choice for your furry friend.
Mou: The word means "soft." Mou is a great name if your pup has soft fur.
French Dog Breeds
French is known for its rich culture, wine, food and what not! But, do you know the French originated dog are just equally beautiful?
You might be aware of the French Poodle, French bulldog, but there are more than 20 breeds that perhaps you're not familiar with. From everybody's favorite French bulldog to the most affectionate one, these French origin dogs are très magnifique.
If you are planning on buying a dog, you're just at the right place. Confused as to what breed to go for? Don't worry, we've got you. Go through this list, and you'll find a pooch for yourself. From the smartest dog breeds to the most loving dog breeds, you'll find all here.
If you are not a fan of French dogs, you'll surely be, after reading this list of French dog breeds.
Dogue de Bourdeax: One of the most ancient and most revered breeds, these are known for their massive head and muscular build. Bourdeax is famously affectionate, loyal and courageous.
Petit Basset Griffon Vendeen: Squat but tough, these are known for confident and vivacious attitude.
Picardy Spaniel: The breed is active, intelligent, even-tempered and docile. This hunting breed is known for being an amazing family dog.
Löwchen: Also known as a little lion, Löwchen is one of the rarest breeds in the world. With a playful and affectionate attitude, the dogs are an excellent company.
Braque du Bourbonnais: With a natural instinct to retrieve and point, the dogs are trainable, intelligent and loyal.
Porcelaine: The dog is named "Porcelaine" after its shiny white coat and known as a fierce hunter and loving companion.
Poodle: Known for being smart, athletic and faithful family dogs, Poodles are one of the most popular dog breeds.
Pyrenean Mountain Dog: The loyal, calm and lovable nature sets them apart, and their white, thick fur makes them beautiful.
Pyrenean Shephard: Want a French dog version of a canine workaholic? Pyrenean Shephards are highly intelligent and the most beloved in French history.
Briard: Known for intense loyalty and protectiveness, this breed is popular family pets. However, with this dog, get ready for a lot of exercises.
Papillon: Unlike their name, the breed is smart and athletic. Also, they are affectionate and loyal.
Barbet: A medium-sized water dog known for their strong build and long fur.
Brittany: These beautiful and obedient companions are France's beloved hunting dogs.
Berger Picard: This energetic and hard-working dog gets well with children and strangers. Although it could get moody sometimes, the breed is devoted to its master.
French bulldog: The incredibly funny, incredibly cute and incredibly famous, these cuties are known for being sweet and affectionate. However, be prepared to give all your attention to it.
Basset Hound: A short-legged scenthound that is one of the most gentle and contented dog breeds.
The Papillon: The most exquisite looking French breed, Papillon has a graceful demeanor and a smooth walk.
Grand Bleu de Gascogne: With a large and imposing appearance, these dogs have a strong build, long legs and droopy years.
Beauceron: A short-haired sheepdog, guard dog and herder is known for its career as police dog.
References
Meyer, David, et al. The Total Dog Manual. Weldon Owen, Incorporated, 2015.