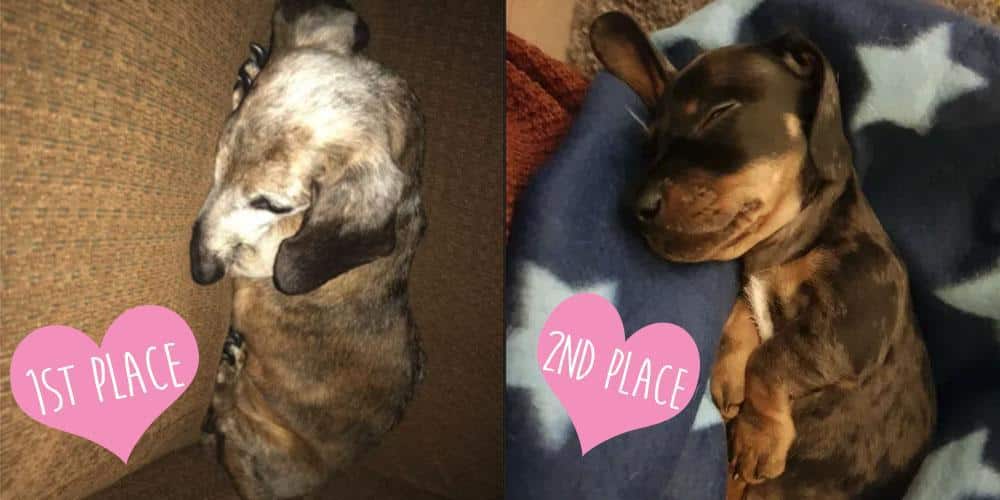 Cutest Sleeping Dachshund Contest Results!
We recently held a contest where entrants were challenged to submit their cutest sleeping Dachshund photo and the results were adorable! The top 10 photos with the highest votes won some pawsome prizes, and we wanted to share the winning wieners with you!
#1. These Two Cuddle Bugs Earned the Highest Votes!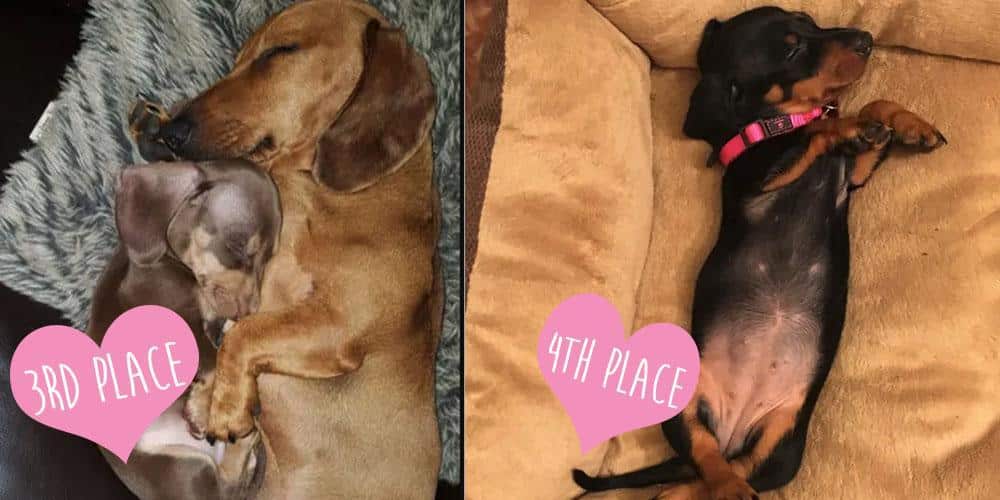 #2. These Two Cuties (well, 3 cuties) Melted Our Hearts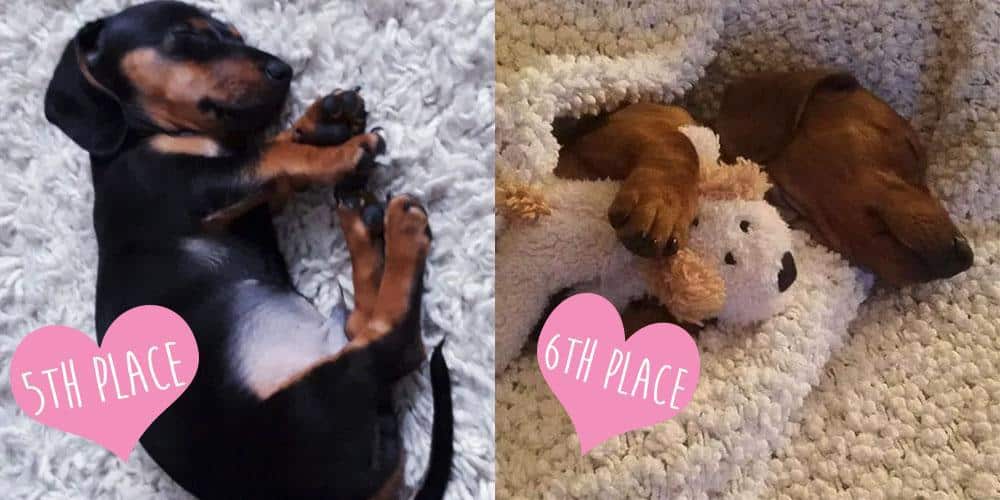 #3. What's Cuter Than Two Puppies Sleeping? Nothing, That's What
#4. These Two Sleeping Beauties Couldn't Be More Alike When They Sleep!
Thank You to Everyone That Entered and Voted!
We had so much fun looking through all of the adorable entries, and we hope you did too! Please keep an eye out for more PAWesome contests in the near future!
Which photos were your favorites? Let us know in the comments below!