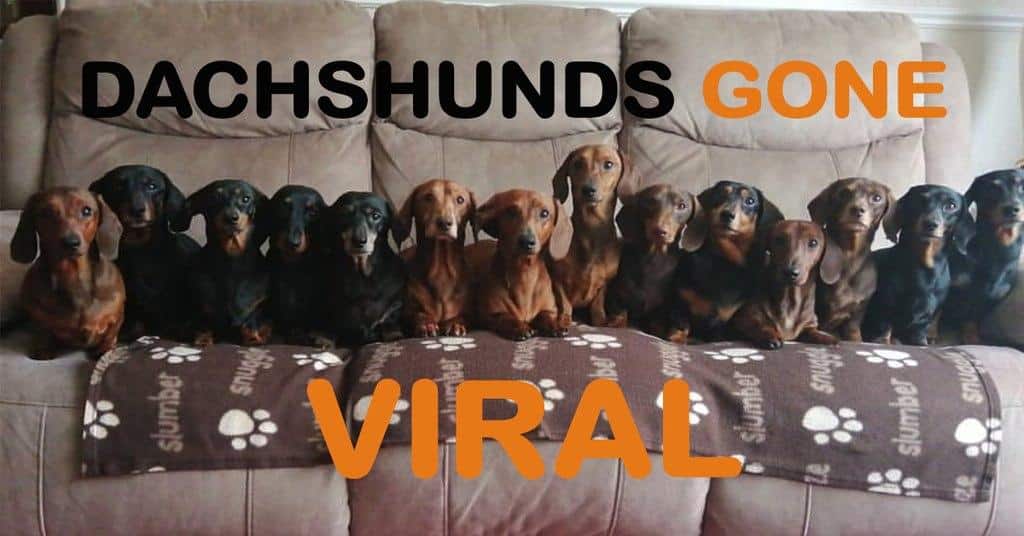 Meet Liam Beach and His Incredible Pack of Dachshunds!
It's challenging enough to get one good image of your dog. We Dachshund owners understand the struggle of filling our camera rolls with hundreds (ok, maybe even thousands) of blurry outtakes cause we couldn't get our dog to hold still! Now imagine attempting a dog photo, but with 16 Dachshunds. Yes, you read that correctly. 16 Dachshunds.
This is exactly what 19-year old, Liam Beach, was challenged to attempt. Much to the internet's surprise, he succeeded, and the result is outstanding. So outstanding that his 16 Dachshunds went viral!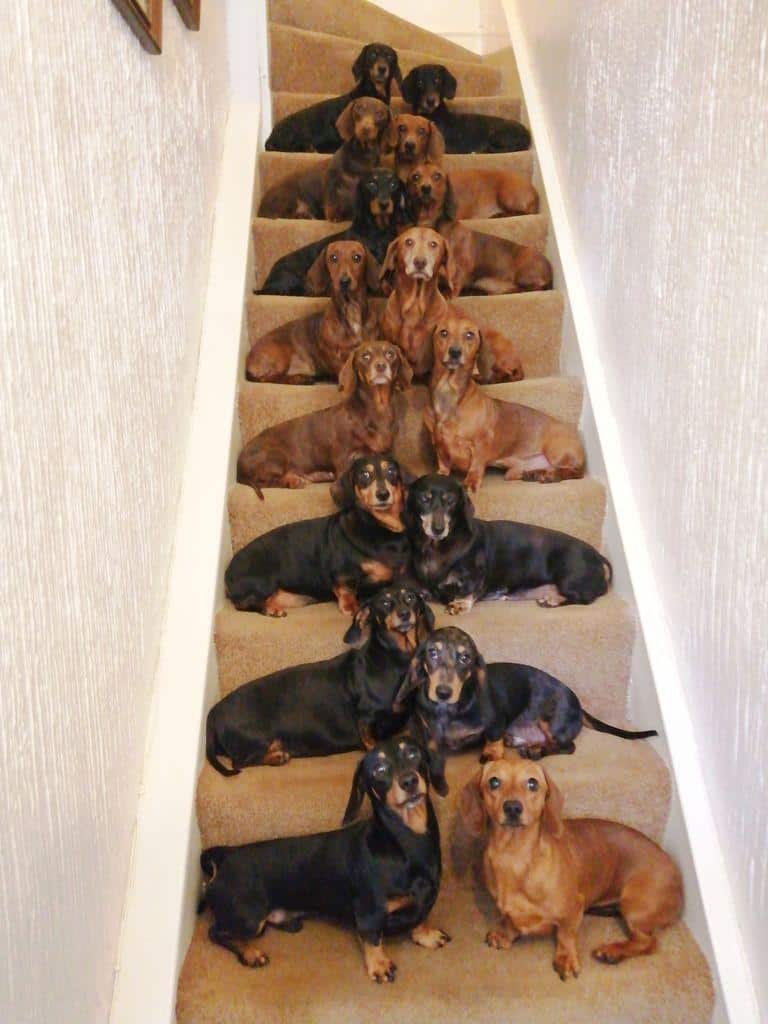 Squad Goals!
Pictured above are Beach's 16 Dachshunds: Lottie, Daisy, Dudley, Wallie, Diamond, Ruby, Benjie, Buster, Bonnie, Ziggy, Sammy, Kizzy, Kiki, Zac, Duke, and Saffie!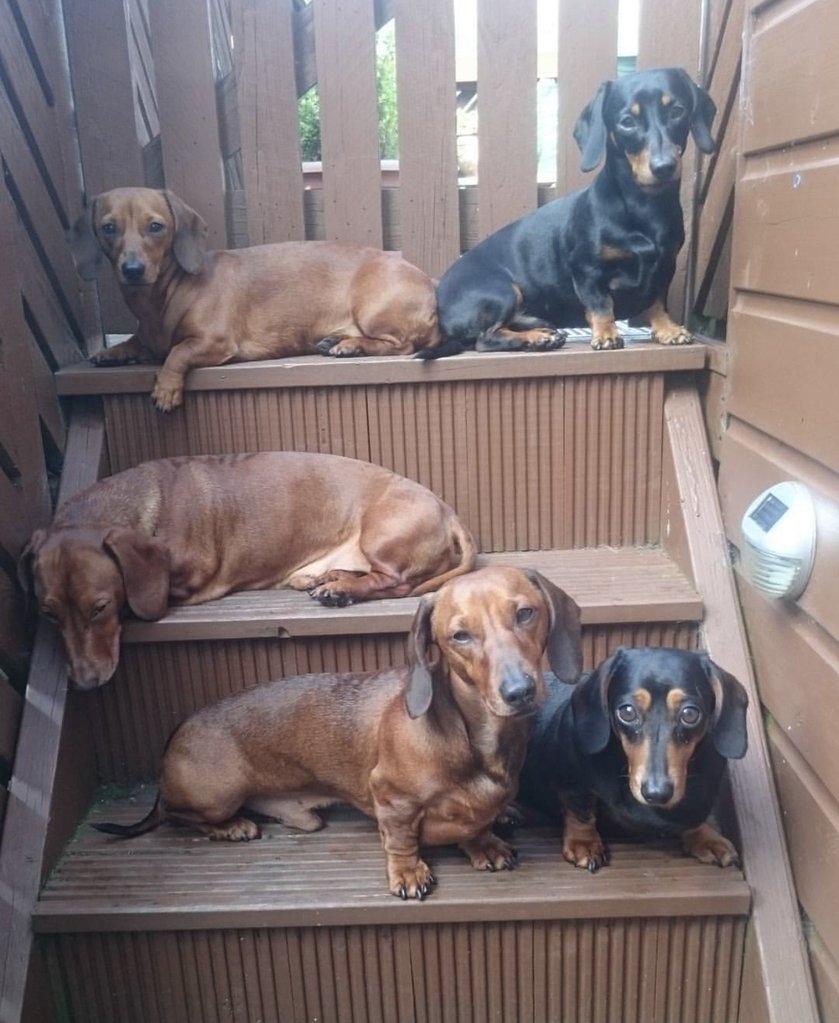 In addition to taking adorable photos at home, they also compete in Dog Shows! When Beach is older, he hopes to open his very own Dog Grooming Salon!  While chatting with Beach on Instagram, he said "I'm overwhelmed with how it's gone viral haha. I didn't expect this at all! They are funny little dogs and bring joy to our home."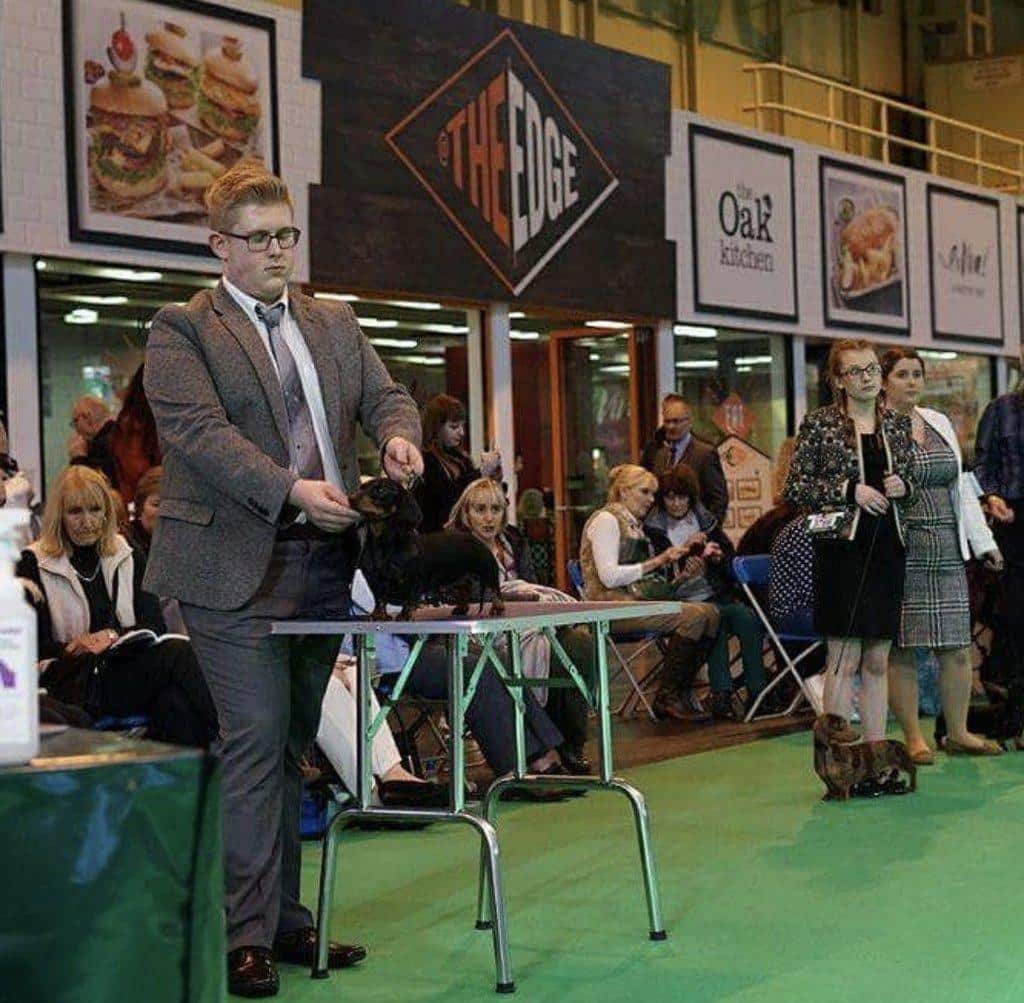 We can't wait to see what other content Liam and his pack of Dachshunds come up with in the future. Would you want to own 16 Dachshunds? Let us know in the comments below!
Photos provided by Liam's Instagram: @liambeach2