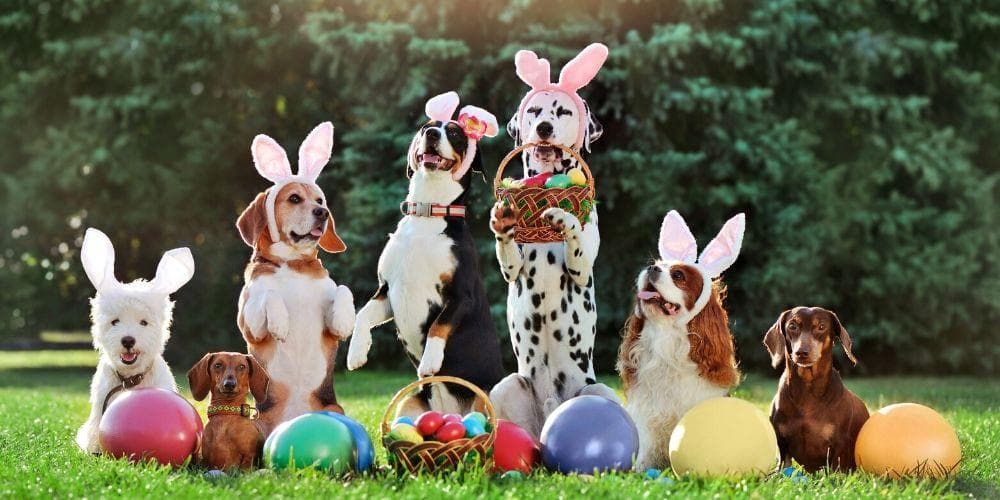 How to Celebrate Easter With Your Dogs
So, what are some fun Easter activities for your dog? If you're still wondering about the things you can do with your furry buddy on this chocolate holiday, you've come to the right place.
Easter is a time for colorful decorations, foods,  fun activities, egg hunts, and family gatherings! That is also true for our pets, but how do we make Easter fun for them when the essence of this holiday is chocolate?
Thankfully, there are many activities you can do with your dog to keep them safe while celebrating a wonderful holiday. And lucky for you, we've already come up with a few pawfect ideas that you can really go mutts over!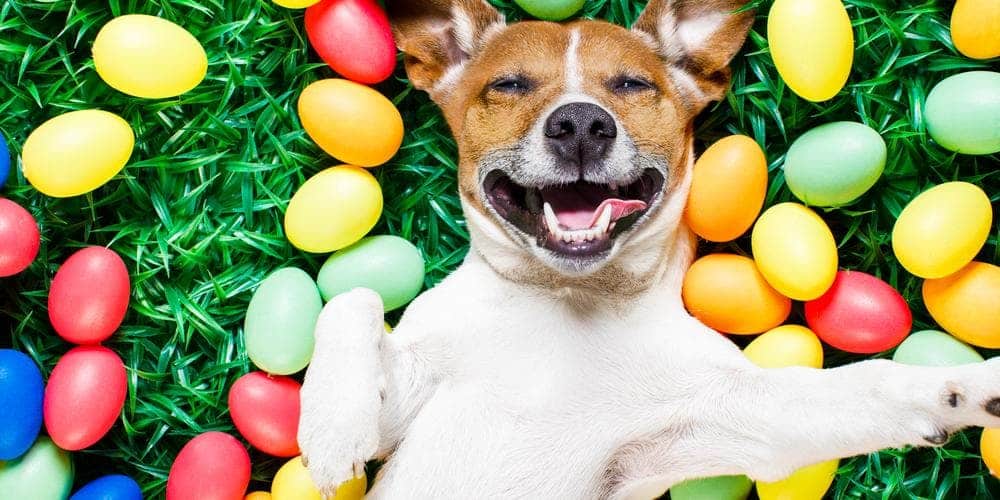 Paint Their Paws
Painting can be one of the most fun activities for people of all ages and pets. Don't worry our version of painting doesn't require you to be an artist, you can just have fun with it! We suggest using the following supplies:
Posterboard (any kind of paper will do)

Washable Paint (make sure they are non-toxic and pet-safe)

The paint should not contain: Benzyl Alcohol, Henna, or Xylitol

Your furry friend
Once you have your supplies, pour some paint into a paper plate and dip your pooch's paws in and let the fun begin! However, be warned – this could get messy. But, it's the good kind of mess you want!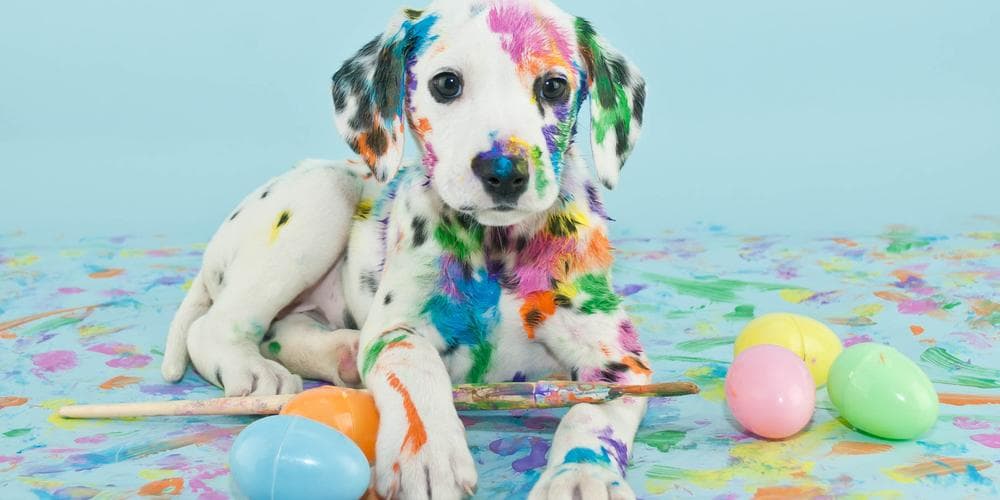 Bake Treats
Unfortunately, your pup cannot enjoy most of the traditional Easter treats as it could threaten their health. But fortunately, there are a wide variety of easy recipes you can choose from that are not only healthy but yummy for your dog. Here are just a few ideas for Easter-themed treats:
Easter Egg Carrot Treat

Cream Cheese Easter Nests

Carrot Mini-Muffins 

Peeps Dog Treat Version
You can find even more ideas for dog treats online. However, the key is to keep it simple and make sure to bake something you know your dog will love!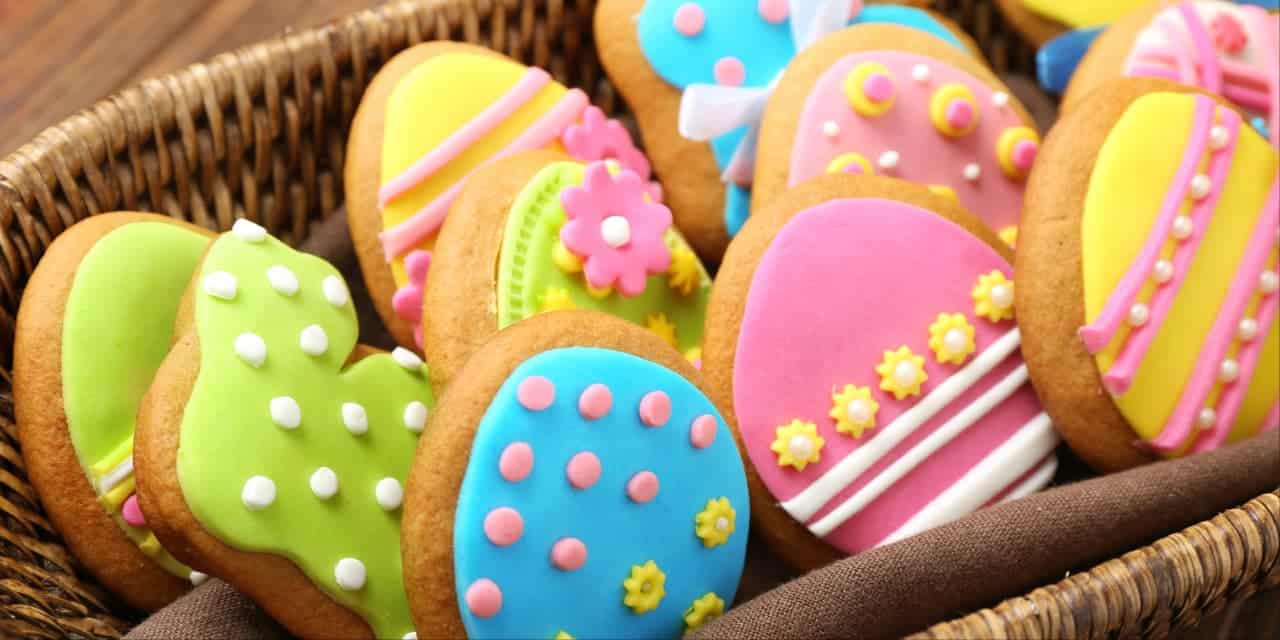 Make Popsicles!
One of our favorite (and also the easiest) treats to make for dogs are popsicles. If you think about it, a popsicle is just liquid frozen so that makes it super easy to do. One of our tastiest popsicles to make for dogs is the bananas & peanut butter popsicle cubes, and here's the recipe. You'll need the following:
2 fresh bananas

1 cup of plain yogurt

2-3 tablespoons of peanut butter
Once you have all your ingredients, blend them together until you obtain a smooth texture. Place them in an ice cube tray and into the freezer for several hours or until they're frozen.   
Once they're done, you can get them ready for your pawesome four-legged best friend! If you want to add some creativity to the popsicles, use an ice cube tray that has shaped cubes such as the Dachshund ice cube tray! 
Now You Know How to Celebrate Easter With Your Dogs
Whether it's Easter or Halloween or Christmas, your canine friends deserve to celebrate these moments with you and the family. Including them in the festivities will go a long way in strengthening the bonds you have! What are your plans for Easter? Share them in the comments!