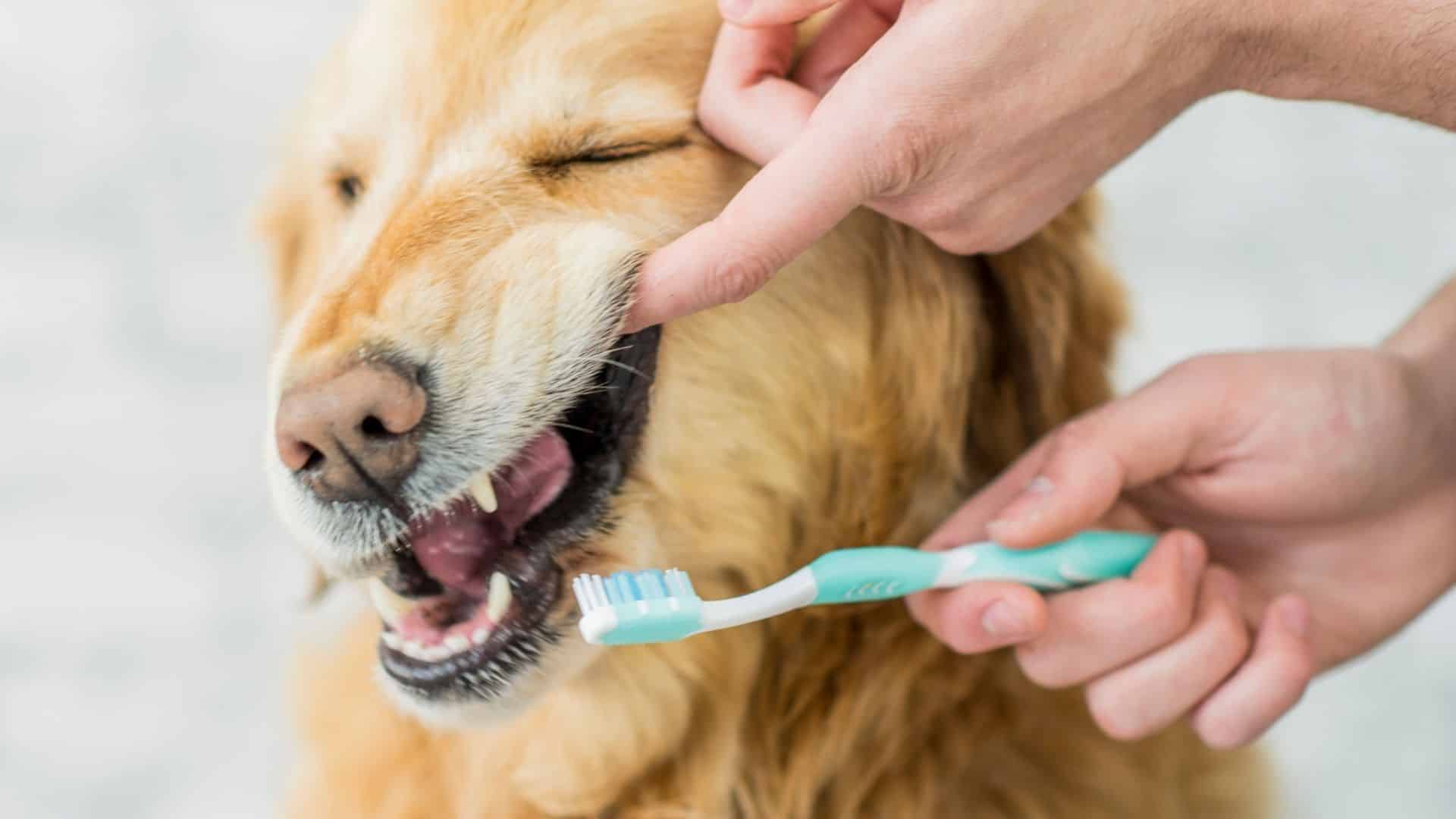 Dog Dental Care Be Very Expensive
Do you know how to use mouthwash for dogs? If not, read on. Did you know that some dog dental visits can cost upwards of $2,000 to $3,000? That's a chunk of change that many pet parents can't afford.
Just like humans, a dog's oral health has an impact on its overall health and wellbeing. While it seems an obvious routine to include in pet care, many dog owners overlook that task.
At Alpha Paw, we are pet parents too. We understand how stressful it can be for you and your pet when it comes to teeth brushing, so we offer a new solution: the Magic Mouthwash! Consider adding a dog mouthwash to your pet's diet. It's simple to do and will aid in the prevention of complicated and costly dental issues in the long run.
Just add 1 teaspoon to your dog's water bowl each time you refill the water.
80% of Dogs Will Suffer From Periodontal Conditions
According to recent reports, at least 80% of dogs over three years of age are experiencing periodontal (a gum infection/disease) conditions. Despite that information, many dog owners do not take preventative measures with their dog's teeth and gums. That does not have to be the case any longer.
A quickly growing number of health-conscious dog owners have chosen to support their dog's dental health with Alpha Paw Magic Mouthwash. They protect their teeth and gums while preventing gum conditions from manifesting, all the while maintaining the freshest breath to keep the pleasant canine kisses coming.
How To Use Mouthwash for Dogs
The Magic Mouthwash is a natural-based formula with ingredients that are extensively researched, including Stabilized Chlorine Dioxide – A natural compound that breaks down the bacteria and chemicals associated with common canine mouth odors.
Purified Water – Water is necessary for maintaining overall canine health. The purification process removes any purities that may potentially harbor bacteria. Sodium Bicarbonate – Commonly known as baking soda, Sodium Bicarbonate has mild abrasive qualities and helps reduce plaque build-up on their teeth.
A Fresh Solution
Alpha Paw has received 1,000+ rave reviews from loving dog owners and their fresh-breathed pups. We stand by our product and want to offer you the chance to try the Magic Mouthwash risk-free for 90-days.
Give your canine a chance to try the mouthwash with no strings attached. If it does not work for any reason, you may return it for a full refund within 90 days of your purchase.
Mouthwash For Dogs: the Final Thought
Please remember that poor oral health is not considered normal in dogs. It can often indicate a different issue and should be addressed with your vet if preventative care does not clear it up.
[Woo_stamped_io type='widget' product_id=1533]