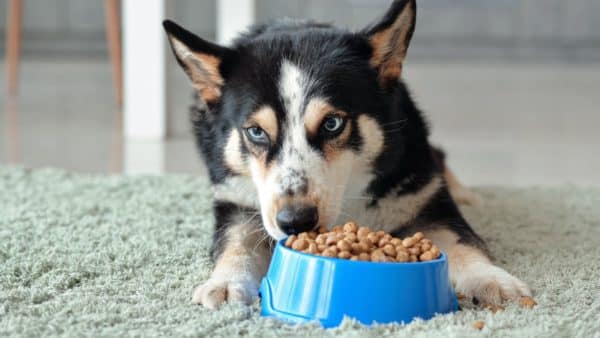 Dog for Dog Food Reviews — A Short Guide
We at Alpha Paw adore dogs. Our main task is to provide you with verified information and give you all details you need to take good care of your pooch. Our furry friends deserve the best, and we want to be a part of their pampering.
But, we have one more mission. We want to give support to every organization or company that offers high-quality products for your furry pals and helps out dogs in need. Enter Dog for Dog.
Dog for dog is an emerging and popular organization in the dog world. If you are wondering if you can trust their products, Alpha Paw is here for you! We have prepared a thorough review of the company and their work to help you decide whether you can put your pet in their hands.   
First things first, remember that we are not affiliated with any pet food manufacturers. We are proud to say that we do the reviews based on our research, and we are not paid to promote one product over the other.
Our Evaluation Process
Alpha Paw sees your dog's health and happiness as the number one priority. The food you give to your pooch must meet their nutritional needs, so it's essential to have an insight into all the products that end up in their bowls. That's why before giving our final verdict on a product, we always make sure to double-check all the data.
For this review, we consulted lots of experts to make sure we don't miss out on anything! We talked to:
Pet shop owners
Dog lovers community members
Vets
Pet shop owners shared with us their experience, as well as their customer's reviews that they gathered throughout the years. The members of the dog lovers' community were our greatest source of information and they helped us collect more than a hundred reviews. We compared all reviews and included them in our final evaluation. Four veterinarians made their assessment and gave professional opinions. Finally, we wanted to test these products ourselves. Once we assembled all our material, we decided to present you with the final review.
What Is Dog for Dog?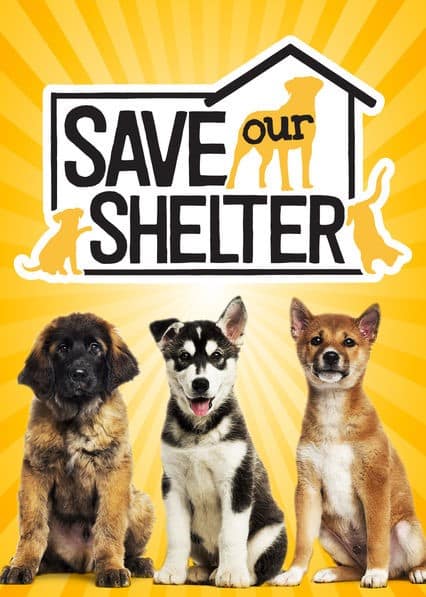 Source: dog for dog
Dog for Dog is an online company that sells dog products. The fantastic thing about this dog food company is that for every product it sells, an equal number of products is donated for less fortunate dogs out there. So if you buy anything from Dog for dog, there isn't one, but two more happy tail-wiggles in the world!
How do they do this, you might wonder? They do it by combining forces with their partner Tzumi Pets. Together they produce their Dog Food line of dog products that is distributed to their customers or animal shelters. Their motto is You Buy. We Donate. They Eat. And they firmly believe that all dogs deserve love and proper nutrition. 
This company provides dogs in shelters in the whole country with nutrient-packed dog treats. This generous venture and noble intentions have reached many people who wish to be a part of such a worthy cause. Many animal lovers support the idea that lies behind the organization and strive to buy products from Dog for Dog.
This company prides itself on high-quality dog products such as:
Food
Toys
Accessories
Grooming products
If you want to become a part of this undertaking and buy your food products from Dog for Dog, read our review, consult with your hairy companion, and see if they meet your criteria. We're going to give you a complete analysis of several formulas we tested.
Dog for Dog Food Review
You know there are those pups who cannot seem to wait in between meals, and they need to fill their belly with something. Well, there are some wonderful formulas with delicious flavors that can help with that.
Dog for Dog formulas is revolutionary and innovative because they're made of all-natural nutritious ingredients. The company sells dog food with carefully selected ingredients that are best for your dog's health, energy, and overall well being.
We'll give you information about their most popular food products and tell you what makes them different from other treats in the market. We present to you all positive and negative experiences with these foods.
How We Rated the Dog for Dog Food Products
Apart from our evaluation process, we searched for products that will be the best reflection of this food brand. We chose six different products and evaluated them according to our results.
Dog for Dog Chicken And Rice Dog Food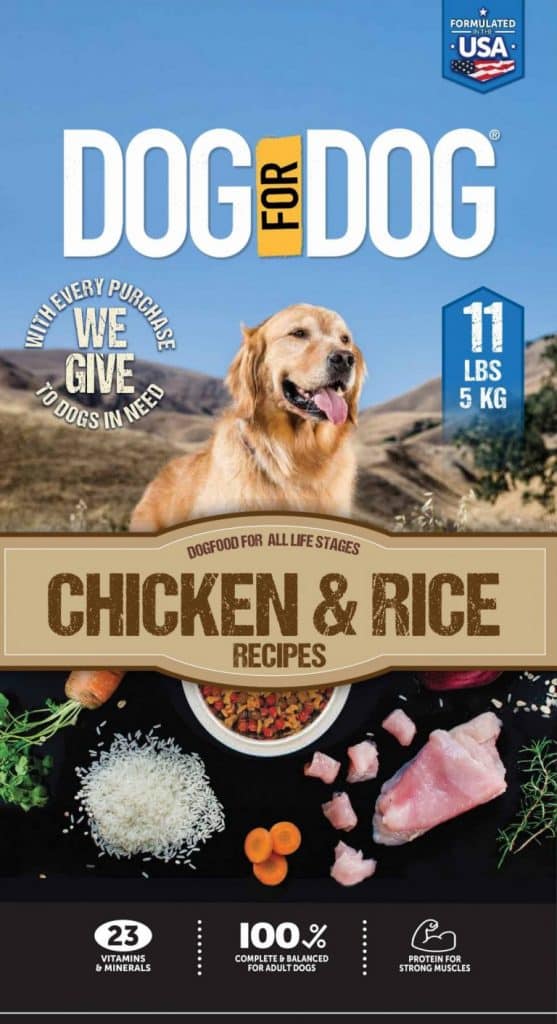 Source: dog for dog
Positive Experiences
Chicken and rice sit well on your dog's stomach and are highly unlikely to upset it. Although regular rice doesn't have much nutritional value when compared to brown rice, your hairy friend will digest it much easier. Dog for Dog Chicken And Rice Dog Food offers us a formula that's packed with natural ingredients. It doesn't contain hydrogenated oils. Its main ingredient is chicken, which provides your dog with great sources of protein. Some dogs can't tolerate gluten, so this is the perfect product for them as it is one hundred percent gluten-free!
Negative Experiences
Based on all reviews we received, we concluded that this product can be too dry for some dogs. The owners who have puppies or senior canines should mix this food with canned food or even water. Your pup will chew food with ease, and it's useful for their digestion.
Dog for Dog Dogbutter Original Peanut Butter with Flaxseed for Dogs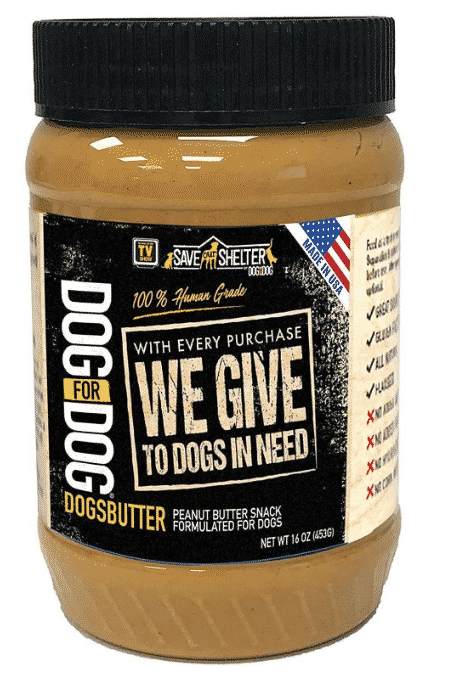 Source: dog for dog
Positive Experiences
We know you're probably striving to find healthy dog treats, so here's a suggestion. Our furry friends adore this peanut butter treat. It's one of their favorite treats. The advantage of Dog for Dog Dogbutter Original Peanut Butter with Flaxseed for Dogs is that it's made with all-natural ingredients, such as
Peanuts
Golden flaxseed
Palm fruit oil
It doesn't contain salt, sugar, wheat, or soy. As there are no chemicals used in the making, even the dogs with allergies can enjoy it. Always stir the product before giving it to your pup as separation can occur and make peanut butter watery. You can mix it with dry food to add to the taste.
This treat is beneficial in case your senior dog doesn't have an appetite, as once they taste the peanut butter, they won't lift their muzzle from the bowl. Also, here's one trick you can use. If your beastie needs to take medications, the doggie peanut butter will disguise the pills, and they won't see a thing!
You mustn't give your pooch too much of this product. An average-sized adult dog should not eat more than a tablespoon of peanut butter. If they eat a lot of it, you'll be having one chubby doggy in your home soon.
Negative Experiences
Several dog owners reported that their canine got diarrhea in the first week of eating Dog for Dog Dogbutter Original Peanut Butter with Flaxseed for Dogs. They said that their dog's tummies got upset, and in one case, it induced vomiting later in the night. The dogs with sensitive stomachs usually struggled with these problems, so we don't recommend this product if that's the case. 
Dog for Dog Dental Sticks – Medium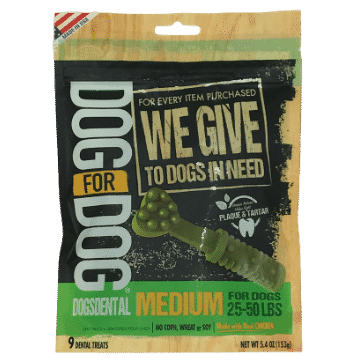 Source: dog for dog
Positive Experiences
Apart from being highly beneficial for your dog's mental health, dental sticks are handy when fighting plaque and tartar. So, you need to find the best dental chews on the market. Dog for Dog presents you their unique formula for dental sticks that dogs seem to enjoy. One package contains nine sticks. Its greatest advantage is that it's made with real chicken. It doesn't contain:
These dental sticks also keep your dog's breath fresh.
Negative Experiences
Unfortunately, as with the other dental sticks in the market, the owners need to be careful when adding them to their canine's diet. Some people reported that their dogs had gases and diarrhea after eating the sticks. In the first few days, it's important to monitor your pets and pay attention to any signs of gastrointestinal distress. There were no reports on choking, but if your pooch is a voracious little chewer, don't let them eat the sticks without your supervision.
Dog for Dog Skin & Coat Soft Chews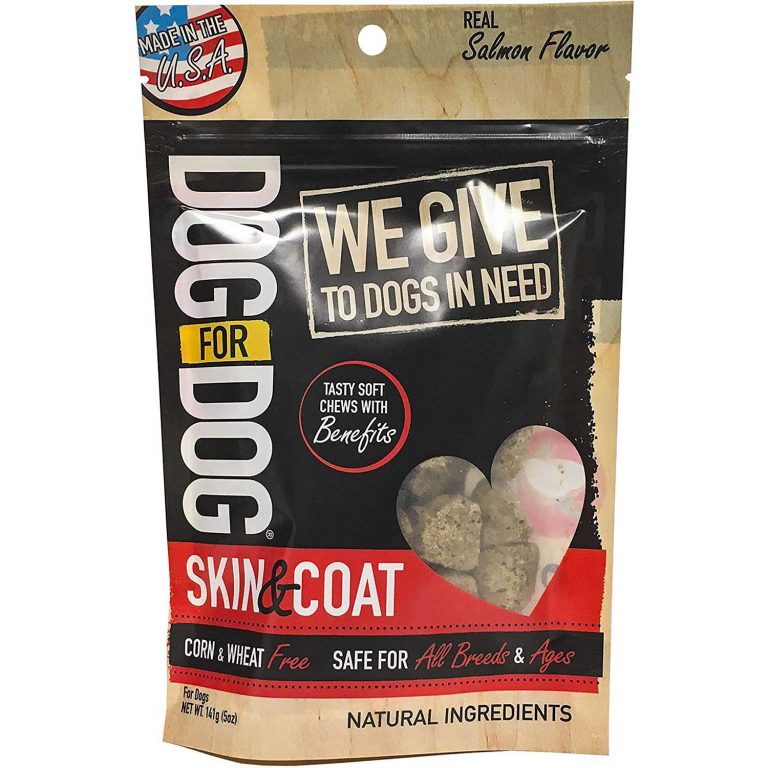 Source: dog for dog
Positive Experiences
If you are looking for a food product that will provide your little soldier with a shiny coat and itch-free skin, look no further. Dog for Dog Skin & Coat Soft Chews has received the best reviews so far, and for a good reason. This product promotes healthy skin and glossy coat with its ingredients:
Organic Hemp Seed Oil
Chia Seed
Rice Bran
Wild Alaskan Salmon Oil
Flaxseed
Coconut Oil
Kelp
Specific vegetable oils are usually positive ingredients, and here we have them specified.
This supplement is especially suitable if your dog has dry skin. In case your pup suffers from allergies, a skin supplement will bring them relief. It comes in two flavors—salmon and coconut. These chews are tasty and soft, and dogs love them! They are in the shape of a heart so even the dog owners can fall in love with them.
Negative Experiences
If your dog has health issues or is taking any medication, we advise you to check with your vet to see if they should eat these tasty and soft chews. In general, coat and skin supplements are well-tolerated. One pet owner reported that their pet's tummy reacted badly to the supplement, but they were receiving medication at the time.
Dog for Dog Hip & Joint Soft Chews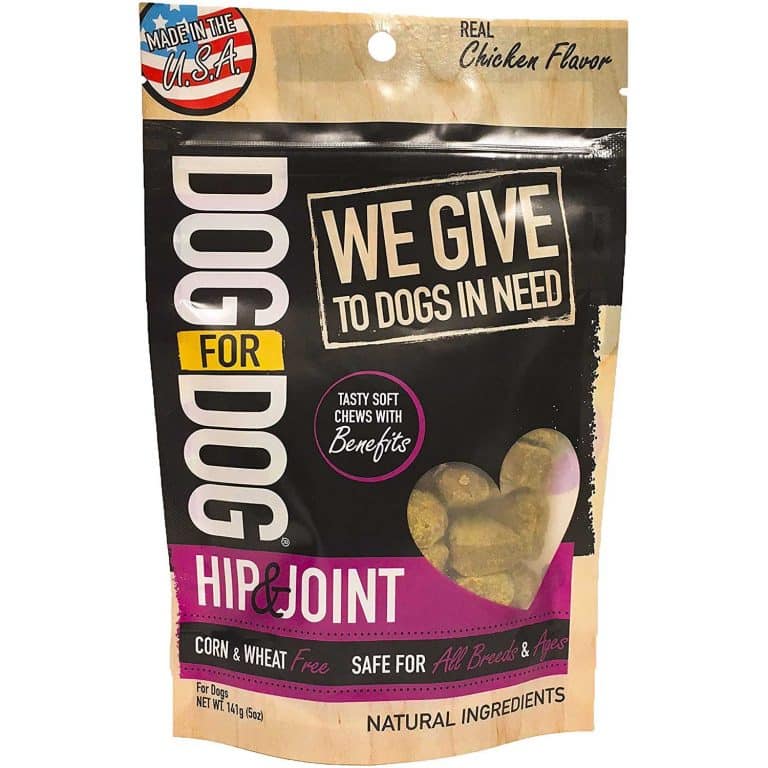 Source: dog for dog
Positive Experiences
Here's another product with tasty and soft chews, which received showers of positive comments. It's especially suitable for grandpa and grandma doggos, and for canines who suffer from joint problems. Dog for Dog Hip & Joint Soft Chews gives your pet a pain relief from
Arthritis
Spine issues
Hip dysplasia
Aging
This delicious product is made with chicken flavor and contains organic turmeric and glucosamine, which enhance your dog's energy and enable them to have a healthy lifestyle. Glucosamine alleviates pain, reduces joint inflammation, and improves joint mobility.
Most importantly, it doesn't have corn or wheat ingredients, which are hard to digest. Even pups who have gastrointestinal issues are allowed to eat this supplement, but it's always better to check with your vet first. Better safe than sorry!
Negative Experiences
If you start giving your friend companion this supplement, watch them closely in the first few days. The product is veterinary approved, but just like humans, animals can also have negative reactions to some ingredients.
Dog for Dog Dogbutter Immunity & Digestion Peanut Butter
Positive Experiences
As we have already mentioned, your furry friend must get lots of proteins in their nutrition, and Dog for Dog Dogbutter Immunity & Digestion Peanut Butter is an excellent source of protein. It also has garlic and ginger powder that make your pet's immunity stronger and ease the digestion. All ingredients are natural and promote an active and healthy lifestyle. The product doesn't contain
Sugar
Wheat
Salt
Soy
Corn
Hydrogenated oils
Canines who are gluten intolerant can eat this product freely. It's also full of omega-3 antioxidants, and vitamin E.
Negative Experiences
Although the product is there to ease your dog's digestion, too much peanut butter can be counterproductive. The immediate side effects in case of overeating are usually diarrhea or vomiting. In the long run, your pet can get overweight.
Our Final Verdict
When choosing food for your pet, you should consider trying out the Dog for Dog brand. Our pets approved their products, and so did the vets and online reviews. All these products are high-quality and provide the nutrition and health benefits that you want your dog to have. They offer myriads of food choices based on every need of your canine, so there's something for everyone there. We hope you enjoy them!
References
Dael, Peter Van. "Trace Element Speciation in Food: A Tool to Assure Food Safety and Nutritional Quality." Trace Element Speciation for Environment, Food and Health, pp. 232–240., doi:10.1039/9781847552204-00232.
Filardi, Christine M., et al. Home Cooking for Your Dog: 75 Holistic Recipes for a Healthier Dog. Stewart, Tabori & Chang, 2013.