Fostering a cat is one of the noblest things you can do as an animal lover.
It is an opportunity to save a life and potentially give others the chance the joy of taking care of a cat.
However, fostering a cat and getting him ready for adoption come with a few challenges. For example, a pet owner may build an attachment to the cat that it feels difficult to give up the cat later. Another problem that may arise is taking care of an abandoned cat that might have difficulty adjusting in your foster care.
Whatever problems that may arise from taking care of a rescue cat to getting him ready to find his forever home, we hope you will find this blog helpful.
Today, let us share with you some of the important tips and guides on how you can foster a cat and get him ready for adoption.
How to foster a cat?
Fostering a cat means that you are willing to take in a homeless cat into your care and ensure that you give him love, affection, and attention. Fostering is not forever as it is expected to end with adoption.
You can foster a cat from a shelter or rescue group near you. Get in touch with them and fill out a foster application. They then assess your application and if you're approved, you get a foster cat with you when you go home.
To be a great cat foster parent, you need to have compassion, patience, and flexibility to accommodate any unexpected problems that may ensue. It is also advantageous if you already have knowledge and experience in handling cats.
Bare in mind that most cats from shelters or rescue homes were abandoned and sometimes, abused. Thus, be sure to understand how your cat may behave initially in your home.
You can assign a quiet corner in your home dedicated to your cat but not too far that he doesn't see you. Provide cat toys, clean water and food, and a cozy bed. Once your cat gets used to the place, he will explore more and eventually get comfortable in your home.
Be gentle with your foster cat. Approach him with caution and in a non-threatening way. Hopefully, your cat would feel your love and realize that you are not there to hurt him.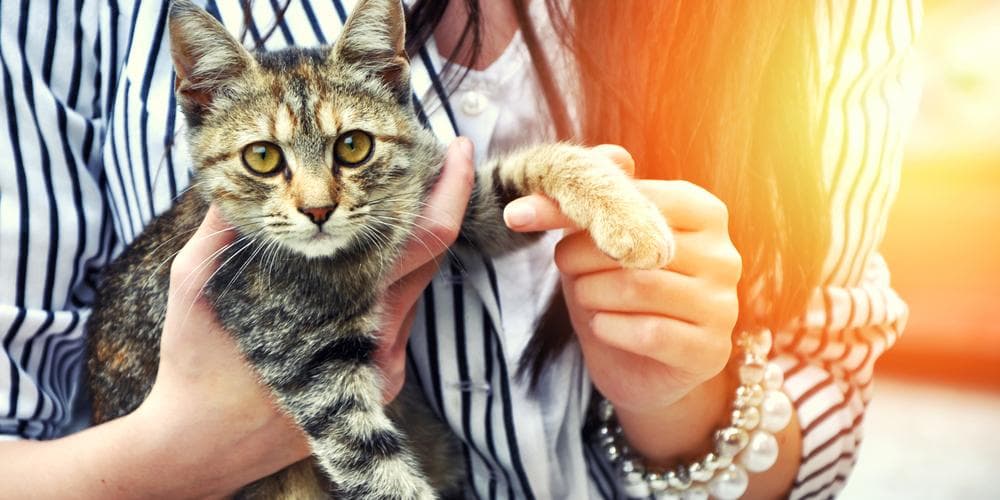 How To Prepare Your Foster Cat For Adoption
Preparing a foster cat for adoption includes ensuring that he is in good health. This means that you have given him the right amount of food, exercise, and interaction. In short, the best way for you to prepare a foster cat is to love him as your own.
Remember that getting a foster cat means that you already have a plan to give him up somewhere down the road. For this reason, you might be able to give your cat away easily if you don't build a strong connection with your cat.
Honestly, this is very difficult especially if you have spent months with your foster cat and you got used to being around him. Some foster parents advise that when you pick a cat from a shelter, choose a cat that you don't see yourself taking care in the long-term. Choose a cat with a certain characteristic that you know you might not like.
For example, if you don't like cleaning your house often, perhaps, choose a foster cat with a long coat. If you like being active, maybe, choose a cat that loves to sleep. If you don't like an orange cat, choose a white cat. Things like these would give you a reason to give up your cat easier in the future.
Getting friends and family members to take care of your foster cat could also help. Aside from you get extra hands, it also pacifies the bond you may create with your cat. Since there are more people taking care of the foster cat, then you can maintain a healthy emotional distance with him.
Be active in finding people who will adopt your foster cat. This will remind you every day that your cat won't be with you for good. Finally, remember that this is a normal part of the foster care process.
Once you're done sending off your cat to a new family, you will have another chance to make a change in the lives of other cats who need your care.
Final words
There are a lot of things that may happen while you are taking care of your foster cat and finding a new home for him. So, if you're not too sure about something, ask the people in the shelter or rescue group where you got the cat. Join local and online communities who share the same interests as you. By having a lot of people supporting you, you would be more effective in taking care of your foster cat and finding him a new home.