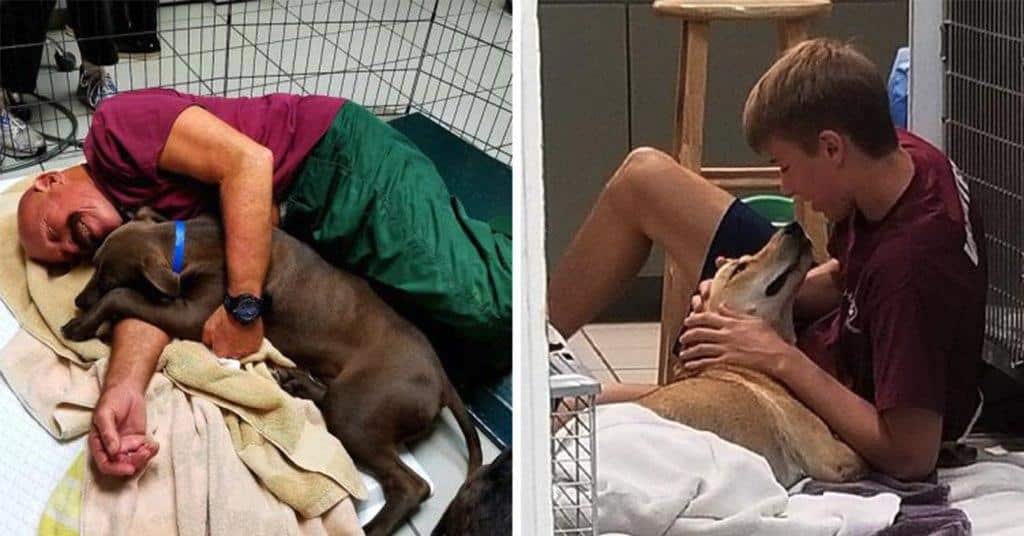 The Best Job Ever
Humane Societies all over are looking for volunteers who are willing to become dog cuddlers. Yes, you read that correctly. This may be the best job ever, especially for anyone that loves dogs. The main role of a dog cuddler is to cuddle dogs that just got surgery and comfort them. Most of the dogs who need this just got spayed or neutered, and the physical contact with humans helps them feel better.
Science has proven that dogs, just like humans, release a chemical called Oxytocin when they are feeling loved. That is why it is crucial that we don't let them feel lonely or unloved while in a shelter, especially after a medical operation which could heighten their anxiety.
More Volunteers are Needed During Cold Weather
Shelters typically have an abundance of volunteers during the Summer, but since a large majority of them are students that are busy studying during the winter, extra volunteers are always needed for more help in the cold season.
Something most people might not think about is how cold some shelters can get  during the colder months of the year. If you are unable to donate your time, consider donating warm blankets, pillows, old sweatshirts, or anything else that a dog can use to cuddle up with and keep warm.
This Job is Beneficial For Everyone – Not Just the Dogs
Being a pet cuddler is a very comforting and soothing experience not just for the dogs, but for humans as well. Some volunteers put in 10 hours a week and they all say it's a great and fulfilling experience for them and they look forward to their time at the shelter.
Dog cuddlers wanted! If you are interested in volunteering to cuddle with dogs and provide comfort during their time of need, contact your local dog shelter or humane society below.
Humane Society Website:
https://www.humanesociety.org/
Do you agree that this is the best job ever? Let us know in the comments below.