A Neurotic Man-Hating Animal Needs A Home
A "demonic" chihuahua, Prancer, is two years old and needs a home. Fortunately, a brutally honest adoption video about him as gone went viral. However, women with husbands don't bother applying, and if you like quiet and non-destructive dogs, leave now. Prancer went viral when his adoption ad was made to look like a horror movie. The dog lives in New Jersey and was looking for a home in that area. So, his foster mom, Fortuna, started looking. She posted an eye-catching, honest social media ad that has gone viral. Maybe Prancer the Chihuahua truly hates men more than women, and he can't be left alone at home, but that didn't deter potential pet parents from expressing a desire to adopt him!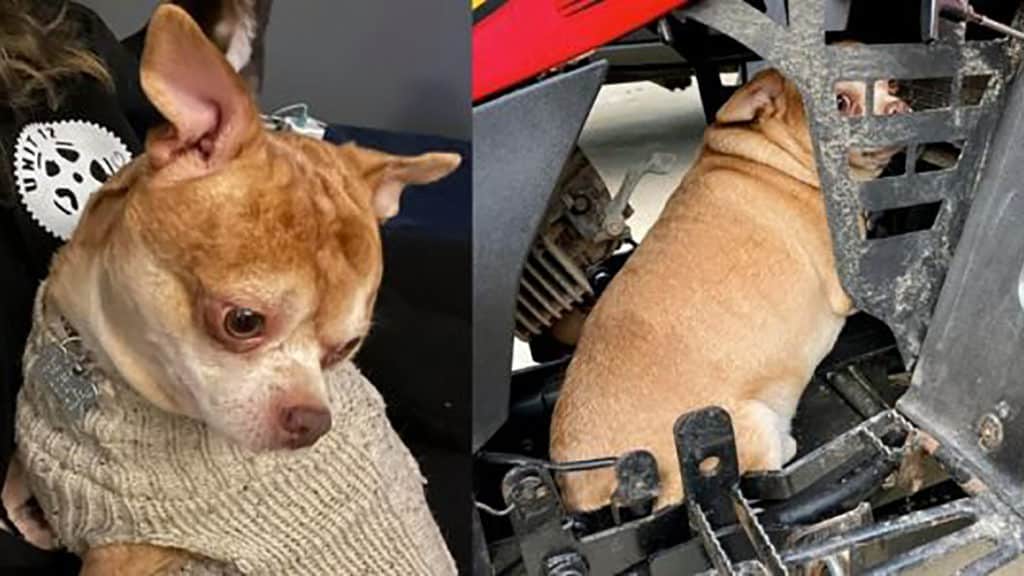 Prancer's Backstory
When the "demon Chihuahua" arrived at Tyfanee Fortuna's doorstep, he was wearing a cashmere sweater, stuffed in a crate that was loaded with a bacon, egg, and cheese sandwich. As a matter of fact, Fortuna wrote he was so obese, he barely had any wiggle room. While she loves Prancer, Fortuna is only a foster mom and her job is to rescue dogs (like Praner), care for them until they find a new home. Interestingly, before arriving in Fortuna's home, he lived with an elderly woman who never socialized and didn't like socializing with him.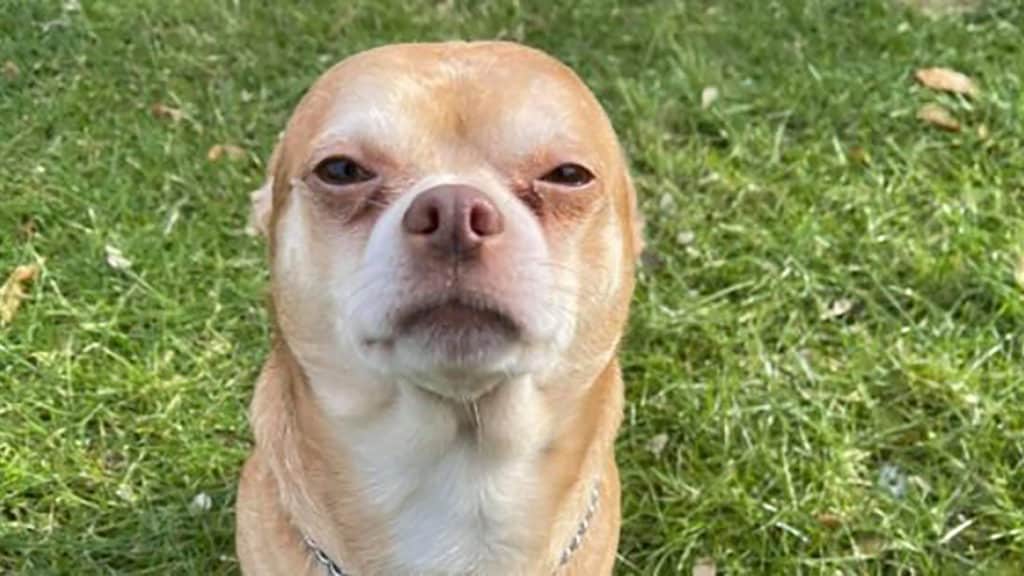 Second Chance Pet Adoption In New Jersey
Fortuna was very happy to have the dog, despite his personality. While she isn't adopting Prancer, she has done it before. Rumpelstiltskin is one of the dogs she ended up adopting.   When it comes to Prancer, she claims he has tired her out.
Prancer, otherwise described as a "Chucky doll in a dog's body", is actually pretty cute. In viral videos, he is a hyper chestnut-colored Chihuahua. Prancer has a white-striped belly and some white spots on his head. Video footage shows Fortuna playing with him in the park, as well as stroking his head as he lies calmly in his puppy bed. "He is kind of cute to look at it," Fortuna acknowledged. "He also smiles when he's excited."
For many readers, it was a first to hear Prancer compared to a traumatized Victorian child, among other descriptions. But despite all his neurotic behavioral issues including him being destructive when left alone, and hating children and men, internet followers adored Prancer. Many fans have already responded to Fortuna and thanked her for her brutal honesty.
They don't mind being dragged into a demonic chihuahua hellscape (as Fortuna describes it). They don't mind that Prancer only likes women. Underneath it all, the dog is cute to look at. It is easy to believe there's someone for him. The dog understands basic commands and even though he did not get along with the elderly woman, he appears to love younger ladies.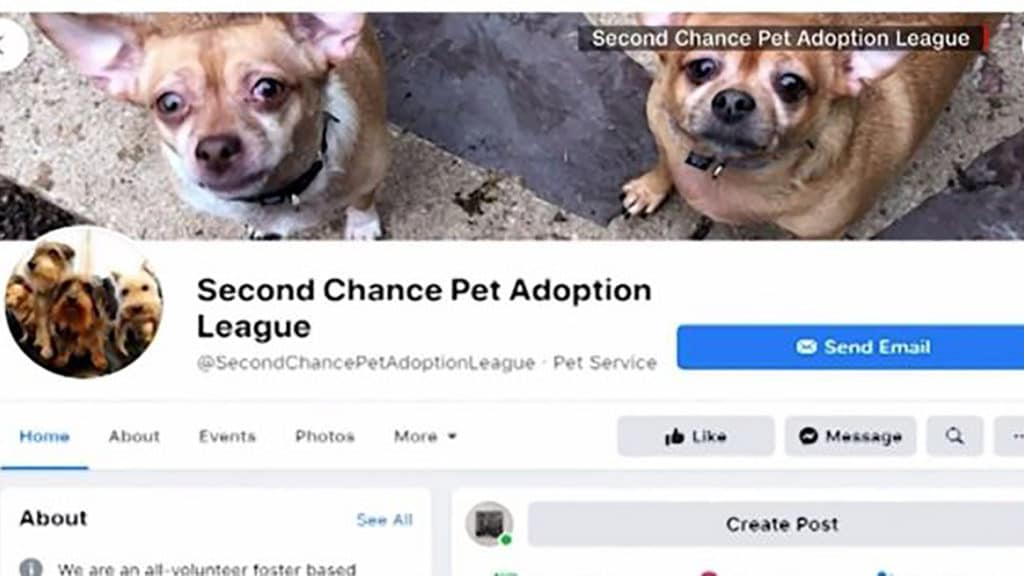 More About Second Chance Pet Adoption League
Many readers wish he belonged to them already. Though many inquiries are coming from across the country, Second Chance Pet Adoption agency is only looking for local interests. They hope this better helps him find a home suitable for his specific behavioral needs. You can adopt Prancer from Second Chance Pet Adoption League in Morris Plains, New Jersey. Overall, Prancer is a good boy – if you can ignore Chihuahuas with demonic qualities, that is.
While Prancer is Fiesty and demands unwavering attention, his small size, adorable appearance, and big personality are big wins for pet lovers. In general, Chihuahuas, like many small dogs are in high demand because of their unique traits. They are travel-friendly. They don't require much room. While chihuahuas are quite feisty, they do come loaded with lots of affection to give.
When Fortuna wrote what she did on social media, the foster mom didn't think her demonic chihuahua post would become viral. Fortuna was honest about being a rescue parent and foster mom to Prancer. She wanted to find a good home for him. From describing him as something from gremlins to a Chucky doll who is destructive when left alone at home to just plan man-hating, there was no filter, but the response was overwhelmingly positive. Everyone wanted to adopt the demon dog!