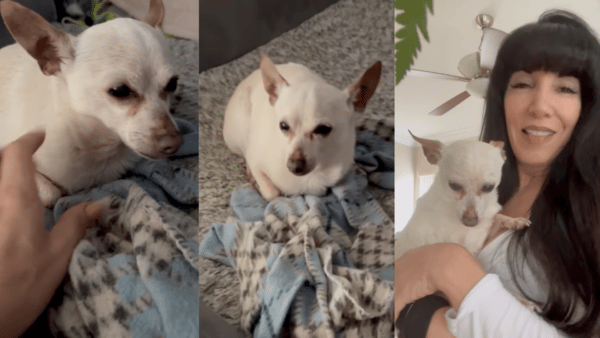 A Guinness World Record title for the World's Oldest Dog
Meet TobyKeith, the Chihuahua. He is the world's oldest dog, according to Guinness World Records. TobyKeith is 21 years old and hails from Greenacres, Florida.
On March 16, when the pooch was 21 years old and 66 days, he was officially verified and confirmed to take the title!
The Secret to Longevity: A Healthy Diet
TobyKeith's owner, Julie Fenster, says that the secret to her dog's longevity is a diet of healthy food and regular exercise. Shore adopted Tobykeith while volunteering at Peggy Adams Animal Rescue when he was just a few months old. Thankfully, she has his birth certificate to prove his age. He was born on January 9, 2001.
"He's just a really happy, healthy dog," Fenster told Guinness World Records. "I think the key is just a good diet and plenty of exercise."
His diet includes healthy veggies, rice, chicken, and no sugary treats! Considering the average lifespan of a chihuahua is only 14-16 years, TobyKeith has really done well.
The Worlds Oldest Dog That Ever Lived
Tobykeith the chihuahua is currently holding the title, but the oldest dog that ever lived was an Australian cattle dog named Bluey from Australia. According to the Guinness World Records, Bluey was born in 1910, and died in 1939 when she was at the ripe, ripe old age of 29 years and five months.
How old are your four-legged buddies? Share your answer in the comments!
View this post on Instagram