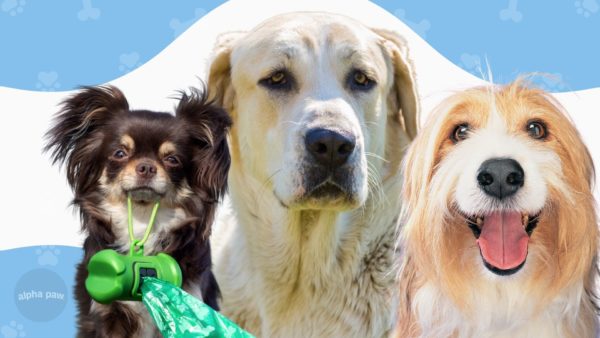 Ripped Dog Poop Bags Have You In A Pinch?
Ripped dog poop bags have you down in the dumps? A flimsy dog poop bag can ruin a walk with your dog, so don't let it happen. Made for dogs of all sizes, shapes, and loads, our poop bags are strong enough to keep the mess in while you enjoy your day out with your pet!
Poop duty is the least exciting part of owning a dog and yet a big responsibility. Cleaning up after your beloved pooch is both courteous and necessary for the environment. However, it's not always easy picking out the best bag for the job.
Alpha Paw Eco Poop Bags are here to make that decision simple. They are eco-friendly, odor-blocking, and leak-resistant. No more worrying about ripped bags and stinky walks home – Alpha Paw Eco Poop Bags have you covered.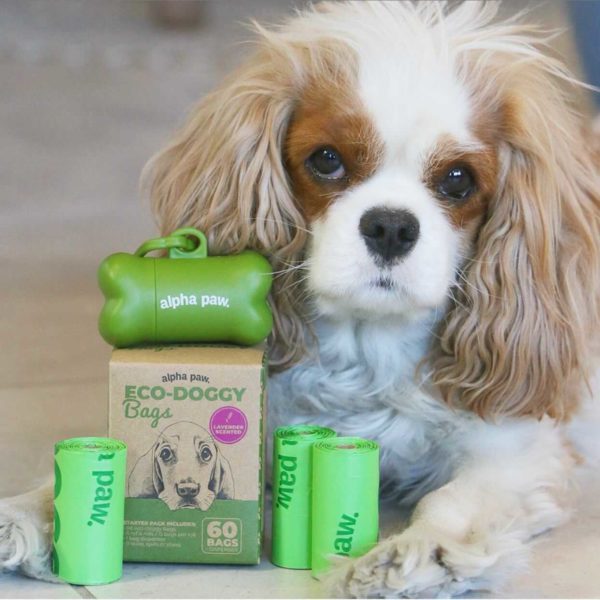 Eco-Friendly Materials
Alpha Paw Eco Poop Bags are 100% biodegradable and compostable. The packaging is even made of recycled materials. These poop bags have nothing to hide – other than the obvious.
Pet parents are no strangers to the amount of poop bags required to clean up after a pup, as well as big dogs. Considering the amount of bags used and the consumables to produce them, our eco poop bags bring a balance to the entire process.
Odor-Blocking
As if picking up poop wasn't icky enough, the added smell isn't helpful either. Not to mention, you typically then have to carry it around with you. Unfortunately, a lot of dog bags do nothing to help cover that scent.
Made with a natural lavender scent, Alpha Paw's Eco Poop Bags help keep those pesky odors at bay. Enjoy keeping your hands clean and dry while also avoiding scents that linger.
No Drips, Holes, or Rips
We have all used the poop bags that refuse to come off the roll, tear without realizing or leak for no good reason. The small nightmares that come along with being a responsible pet owner. However, these poop bags are different.
There is nothing worse than ripping multiple bags off while trying to rip off just one. These bags easily tear off from their roll, allowing for a smooth and efficient clean-up process. Along with clean tearing, the bags are equipped with leak-proof technology. It provides leak resistance that can hold up to even the biggest messes, providing ease of mind no matter where your adventures take you and your furry friend.
Alpha Paw Eco Poop Bags are available as a starter kit with a bag holder and 60 bags. They are also available in varying sizes of refills. For owners that never want to end up in a precarious position, subscription plans are available to ensure you never run out of your favorite poop bags!