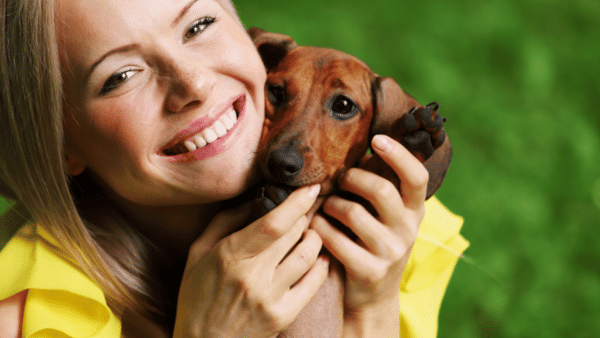 The Best Dog Mom Guide for Mother's Day
Mother's day is just around the corner and that means lots of sales going right now.  With countless items marked at doorbuster prices, navigating the deals and steals to find the best dog mom gift is more than difficult, it's downright confusing!
So, what kinds of gifts will your fur mama want? She probably has everything so where and how can you find the perfect gift for your favorite dog parent? Here are some great gifts for that crazy dog lady in your life!

Great Gifts for the Dog Moms Who Travel With Their Four-Legged Best Friends
If your fur mama likes to travel and go on road trips, the car ramp is essential! If you see her lifting her fur baby in and out of the car, a dog ramp is a great gift for her! Even if she has a big dog, a ramp will allow them to walk in and out of the car with ease.
For smaller dogs, jumping in and out of the car can cause a very serious back issue called IVDD. It's a painful condition that can leave dogs in wheelchairs or worse.

If you want to spoil your dog lover, add more goodies along with the car ramp. Goodies include the Car Safety Seat, Collapsible Water Bowls, and Magic Pee Pads.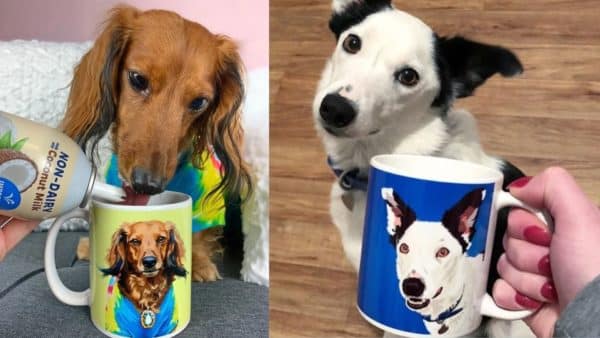 A Thoughtful Gift For The Dog Mom Who Has Everything
What is one gift that will tug at your dog mom's heart, and put a smile on her face each time she uses it? A customized pet coffee mug, of course! She'll love waking up to her favorite cup of Joe with her favorite four-legged best friend's cheery face welcoming her to another day.
Surprise her by leaving the gift with the other mugs. We'll guarantee she'll be delighted to see the mug in the morning! Best of all, she can take the coffee mug with her when she goes on a trip!

The Best Gift For A Dog Mom Who Loves To Curl Up on A Favorite Armchair or Couch
Does your fur mama enjoy curling up on the couch, bed, or armchair? Does she like spending time reading a good book or watching a show, and hanging out with her four-legged best friend? If so, we've got the perfect gift for dog moms – a customized fleece blanket!
She will be comfy on the couch, and her fur babies will get a kick seeing themselves on the blanket. Additionally, the blanket can be used everywhere and travel with her!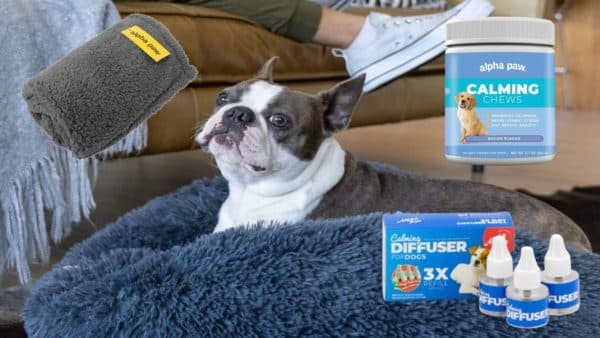 Pawsibly the Pawfect Gift Idea For the Dog Mom Who works At the Office
If your dog mom works in the office and is lucky enough to bring her four-legged best friend along, give her a calming cozy bed for her dog. As a gag gift, you can say it's for her!
Joking aside, the round shape creates a safe atmosphere, while the soft faux fur promotes more profound rest. The bolstered edge is perfect for burrowing and provides additional neck and head support. When your dog's mom is busy with meetings, Fido can nap comfortably and anxiety-free!
If you want to step up the game, get the Cozy Calming Bed and the Cozy Calming Blanket!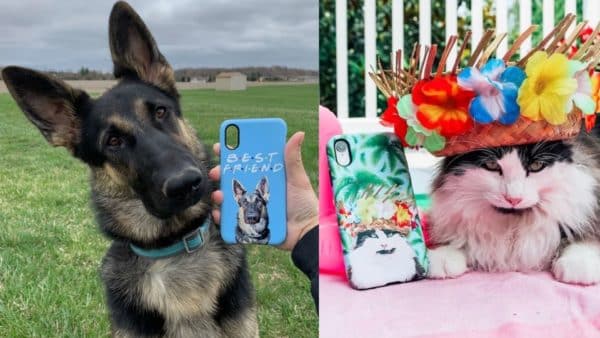 The Best Gift For The Dog Mom Who Uses Her Phone Often
If your beloved dog mom is always on her phone, checking out her social media, work messages, or just watching something on Youtube or TikTok, you give her a useful gift that tugs at her heart. So, what will she appreciate as much as her phone? A customized pet phone case!
Not only will the phone case protect her phone, but it will also remind her of her fur baby. Best of all, she will take the phone with her everywhere, and that means her beloved pooch will always be by her side, in the palm of her hand!