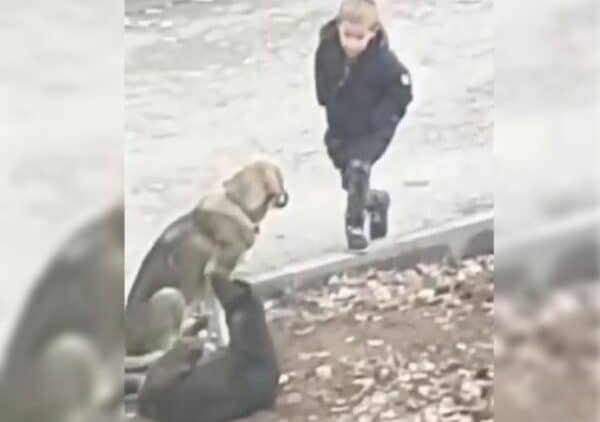 A boy hugs stray dogs
We don't recommend any boy hug stray dogs, but for one brave and caring boy, the act was exactly what the dogs needed. On a seemingly average day, Ibrahim's heartwarming act of kindness caught the eye of a bystander.  He stopped in his tracks when he saw two stray dogs huddled on the street corner, and without hesitation embraced them with tenderness. The onlooker even took a video of the interaction. Ibrahim showed that kindness will never be forgotten – or wasted!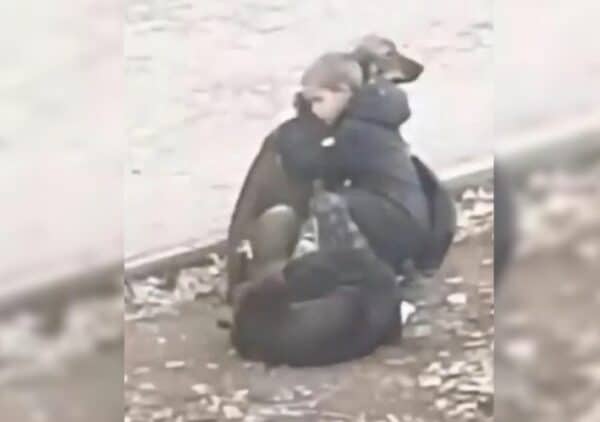 Safety before kindness
No matter how kind Ibrahim was, it is necessary to maintain a safe distance from stray dogs. Unpredictable behaviors can lead to dangerous outcomes when interacting with stray animals.
What should I do if I see a stray dog?
Seeing a stray pup can be an overwhelming experience, but it's important to remain calm and know the best way forward. If you're able, try to find them some food or water. If they seem comfortable with your presence, consider taking them to a no-kill animal shelter. No-kill animal shelters are dedicated havens for animals in need. These benevolent organizations provide care, compassion, and support to all kinds of creatures that might otherwise face an uncertain future. By offering the safety of a forever home without euthanizing any animals, they help ensure that every pet gets a second chance at life!
Here's how you can help
In the US alone, there are 1.3 million stray dogs. Every pup deserves a loving home, and you can help make that happen! By volunteering at animal shelters or donating supplies to organizations dedicated to helping stray dogs, your contribution could give these pups the chance of finding their forever friend.