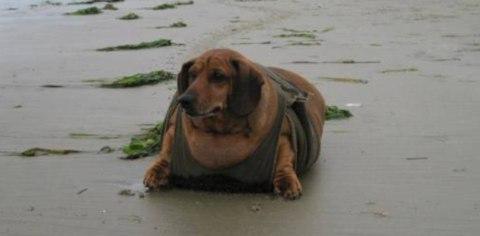 The Story of Obie the Dachshund
He's the self-proclaimed winner of the dog's version of weight loss show "The World's Biggest Loser" and it's hard to disagree. Obie the dachshund weighed in at a whopping 77 pounds when he was at his highest but through hard work and perseverance has managed to shed all the excess weight and now weighs in at 23 pounds.
The story of Obie gained worldwide attention when photos emerged of Obie looking particularly plump due to overfeeding by his previous, older owners who also didn't exercise him. Obie was quickly adopted following the release of the images and the road to a healthy and happy dachshund began.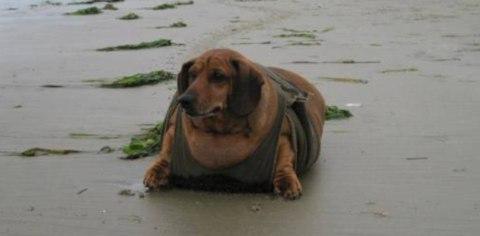 Weight Loss Journey
 Obie was forced to undergo some strict dietary changes, which included no extra treats and plenty of extra walkies. In addition to these lifestyle changes Obie was forced to undergo surgery in order to remove the significant amounts of excess skin leftover from his larger days.
Thankfully, Obie is now a happy and healthy hound who lives in terrific care with his owner. He also has a Facebook page "Obie Dog Journey" where you can continue to follow his progress and learn some tips on how to keep your hound healthy. Watch the video below to learn more about Obie's incredible journey!