You probably have heard about the "Adopt, don't shop" slogan while looking for a new pet Dachshund.
You probably have seen it on shelters, t-shirts, bumper stickers, and even on TV.
The statement basically means that instead of buying doxies, you go ahead and adopt them instead. The adopt-don't-shop movement is primarily headed by a lot of animal rights proponents and now, more and more pet owners and lovers are now subscribing to this movement.
People say that instead of buying a dog from a pet shop or breeder, you might want to consider adopting a dog from a shelter. However, you may ask, "why?"
In this post, let us take a look at some of the reasons why you should adopt instead of buying a dog. This guide would be helpful especially when you are in the process of getting a new doxie.
Puppy Mills
In the US, puppy mills are legal. However, the problem is that a lot of them aren't properly regulated. What this means is that puppy mills and other commercial dog breeding facilities focus more on getting a lot of profit and most often than not, at the expense of the welfare of the dogs.
If you take some time and observe most puppy mills, they don't take good care of their dogs. Some living conditions are abhorrent and filthy. Most dogs don't get enough veterinary care and female dogs don't get enough recovery time between litters.
Thus, it is no wonder that puppy mills commonly produce animals with health problems, especially because of inbreeding.
Now, I'm not saying that all puppy mills and breeders are guilty of these malpractices. There are still responsible puppy mill operators and breeders out there who are worth your attention.
However, since most pet stores might be selling dachshunds or dogs from irresponsible puppy mills, it is safer for you to adopt instead. You don't just stop supporting these puppy mills, but you are also supporting unloved and neglected dogs.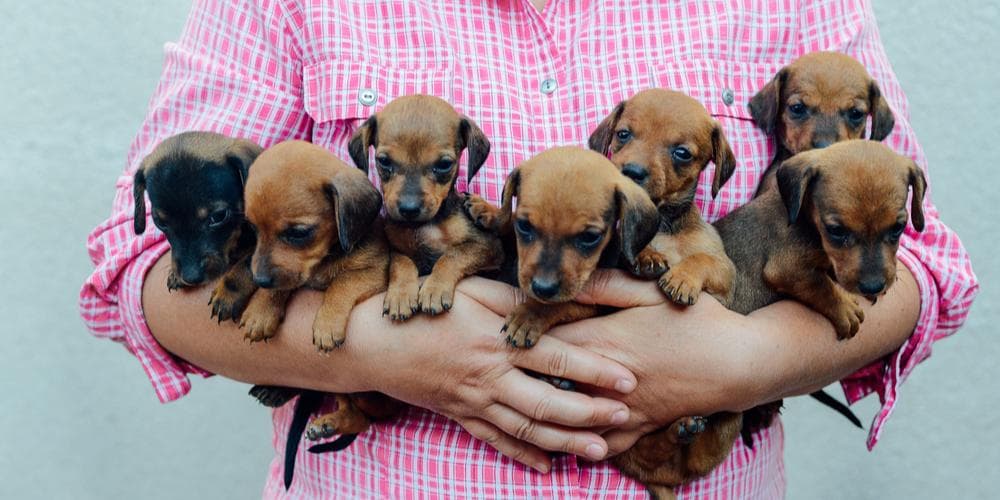 Adopt a Dog, Save a Life
Every year, millions of dogs are being euthanized in the United States. When you adopt a dog, you are also saving a life. You get to hit two birds with one stone, so to speak. You now have a pet and at the same time, you are helping homeless dogs. What more can you ask for, right?
Affordability
Aside from saving a life, you are also saving your money.
No doubt: adopting a dog is way cheaper than buying a dog. You might pay for a few bucks in adoption fees, but they are just minimal. Moreover, most rescue groups and shelters offer free neutering and spaying. No need to worry about these procedures along the way anymore.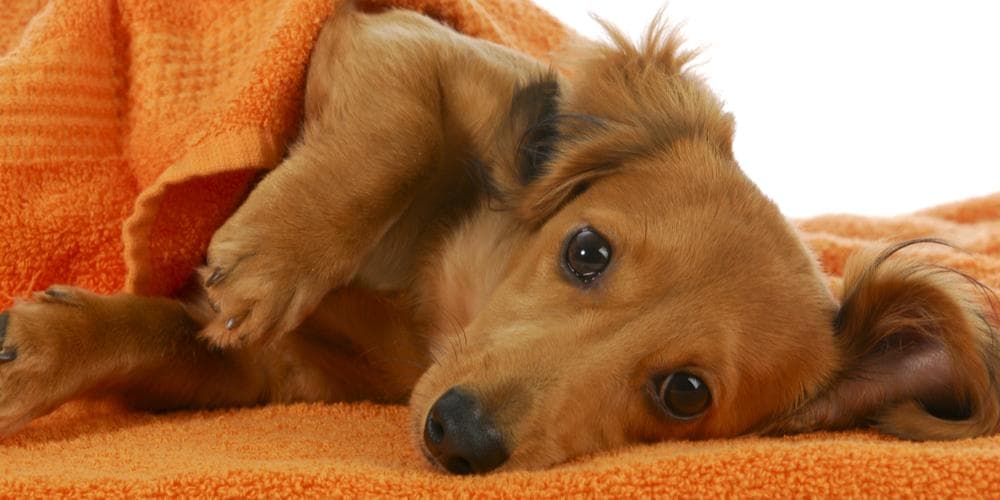 Lots of Choices
When you adopt a dog from a shelter, you get a lot of options. You get to choose among big, small, tall short, fat, thin, short hair, long hair, hyper, calm, young, and senior dogs. You can surely find a dog that best fits your situation and preference.
Of course, I understand you want a dachshund. Even in this situation, you would still get a wide range of options. Dachshunds are among the most popular dog breeds and they are also common in rescue groups and shelters.
The best thing about getting a dog from a shelter is that you are able to speak to rescuers. You can ask about the background of a dog, their personality, and other details you want to know. This gives you more ideas about whether the dog you're interested in is the right one or not.
Adopt, Don't Shop
These are just some of the best reasons why you need to adopt a dog instead of buying one. If you want to know more, best is to visit the nearest rescue groups or shelters. Speak to rescuers and get as much information as possible. From there, you would have a better idea if it is best to adopt or not and if it is, then knows which dachshund to adopt.
Blogs & Social Media Blogs & Social Media 100% 6