Only The Best For Your Sausage Best Friend
At Alpha Paw, our top priority is your Dachshund's overall health and happiness. Our proprietary kibble is free of corn, wheat, soy, artificial flavors or colors, and meat-by-product meals. Chicken and sweet potato are the top ingredients with natural carbohydrates like sweet potato, millet, and barley for increased energy for any Doxie in your life.

Optimized For Dachshunds Of All Ages
No matter how much we want our Doxies to stay forever young, aging is inevitable. For that reason, the kibble was optimized with all ages in mind. It does not matter if you are welcoming a puppy into your home or are seeking something new for your senior sausage our kibble will always be the perfect fit.

Weight Management Is Key
Countless studies show that Dachshunds fed high-quality diets maintain healthier weights and are prone to longer lifespans. When you protect their long bodies, you are protecting their entire life. And who can argue with more time with man's best friend? That is why Natural Vitality™ Dachshund Food is designed to keep your dog full and satisfied while also ensuring they maintain a perfect weight.

Small Kibble Means A Perfect Bite Every Time
Not only is our kibble designed with every stage of life in mind, but also for the small mouths and long snoots we have grown to love. Each bite of our dog food contains a small kibble that is perfect for the narrow mouth of any Dachshund.

Anti-Inflammatory Ingredients
Natural Vitality™ Dachshund Food was created with your dog's joints and muscles in mind. The kibble is made for peak performance and includes priceless ingredients such as salmon oil and turmeric. Both contain powerful anti-inflammatory properties that are necessary for the healthiest life of any Dachshund.

Keep The Picky Pups Happy
Lucky for owners of picky dogs, Alpha Paw offers dog food subscriptions so that your Dachshund never has to miss a meal. You can choose the bag weight and delivery intervals, and we will take care of the rest. The subscription plans are easy to change, pause or cancel at any time for any reason – just please do not tell your Dachshund.

Dachshund Approved
Dachshund parents are leaving reviews non-stop. With reviews like those below, what Doxie can resist trying our kibble? Join the sausage dog pack and order some kibble for your picky dog, too!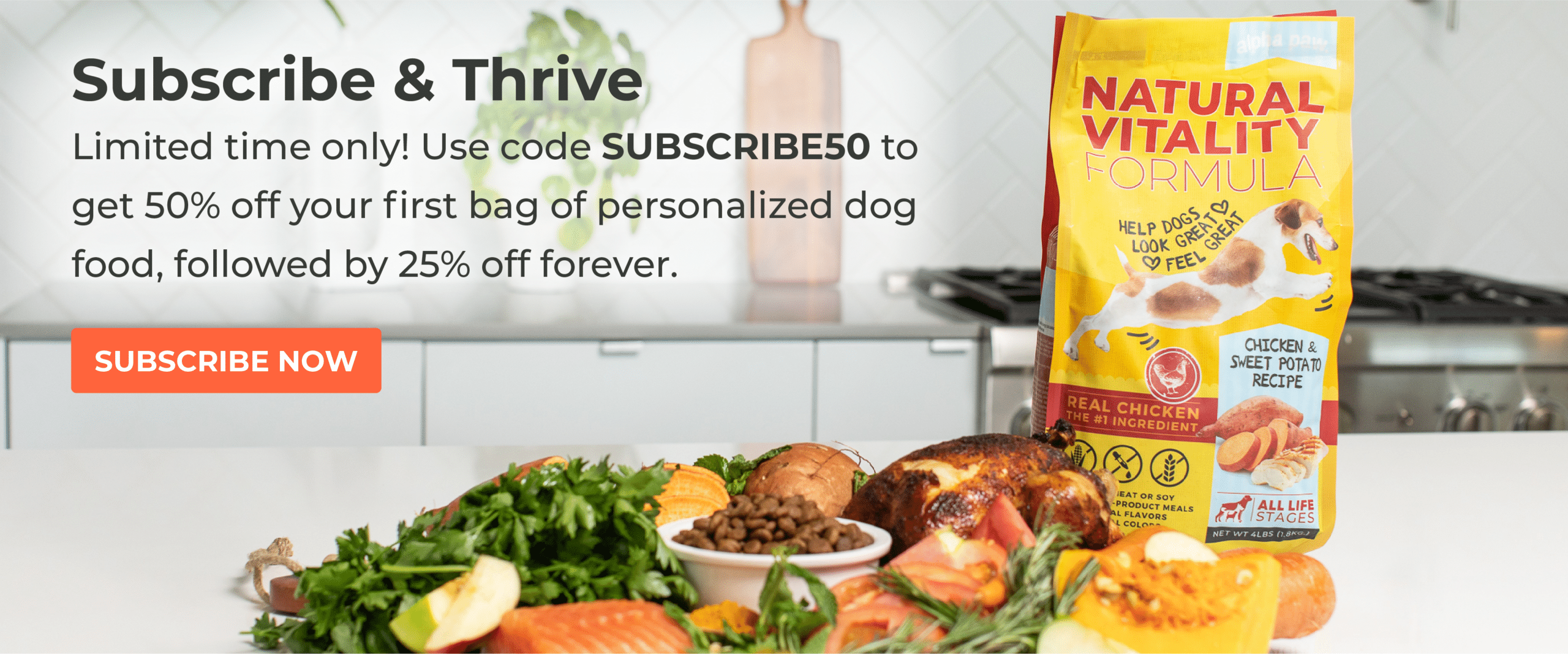 [Woo_stamped_io type='widget' product_id=145562]