Dachshund Terrier Mix: The Feisty and the Sausage
Dachshund Terrier Mix From A to Z: Everything You Need to Know
Credit: doggobee
So, you are thinking about getting a puppy but are unsure what breed is the right choice for you? That is a classic conundrum for anyone wanting to become a dog owner. Since you landed on this page, we are going to take a wild guess and say that you are divided between adopting a loyal yet wilful Dachshund and a playful but tenacious Terrier. Luckily for you, both of those are on our list of the best dog breeds to adopt, but you may not have to make a choice after all! You can get the best (and worst) of both breeds if you decide to give a Dachshund Terrier mix a home!
Here at Alpha Paw, we pride ourselves on giving you the most reliable and upfront information about each breed and their needs and characteristics. To start with, we will tell you the three of the worst and three of the best traits of this cross. Then you can read on to find out everything you didn't know about Terrier Dachshunds!
3 Worst Traits of Terrier Dachshund Mix Puppies
Here are some of the characteristics of this otherwise amazing mixed breed that may not fit in with your lifestyle:
They need a lot of devotion. This doesn't only refer to love and affection, but also to training them and, in particular, walking them regularly. Make sure you avoid 5 most common mistakes in dog training. Due to some health conditions, they are prone to, they also require regular visits to the vet.
They bark a lot. Both Terriers and Dachshunds are loud by nature and bark at anything that draws their attention because they are hunting dog breeds. Their mixed breed puppy is sure to inherit the same characteristics.
They are not great for first-time owners. Both of the parent breeds are rather strong-willed, so they prove quite challenging to train for inexperienced owners. Take a look at our tips on the best ways to train a puppy, maybe you will find some useful info there.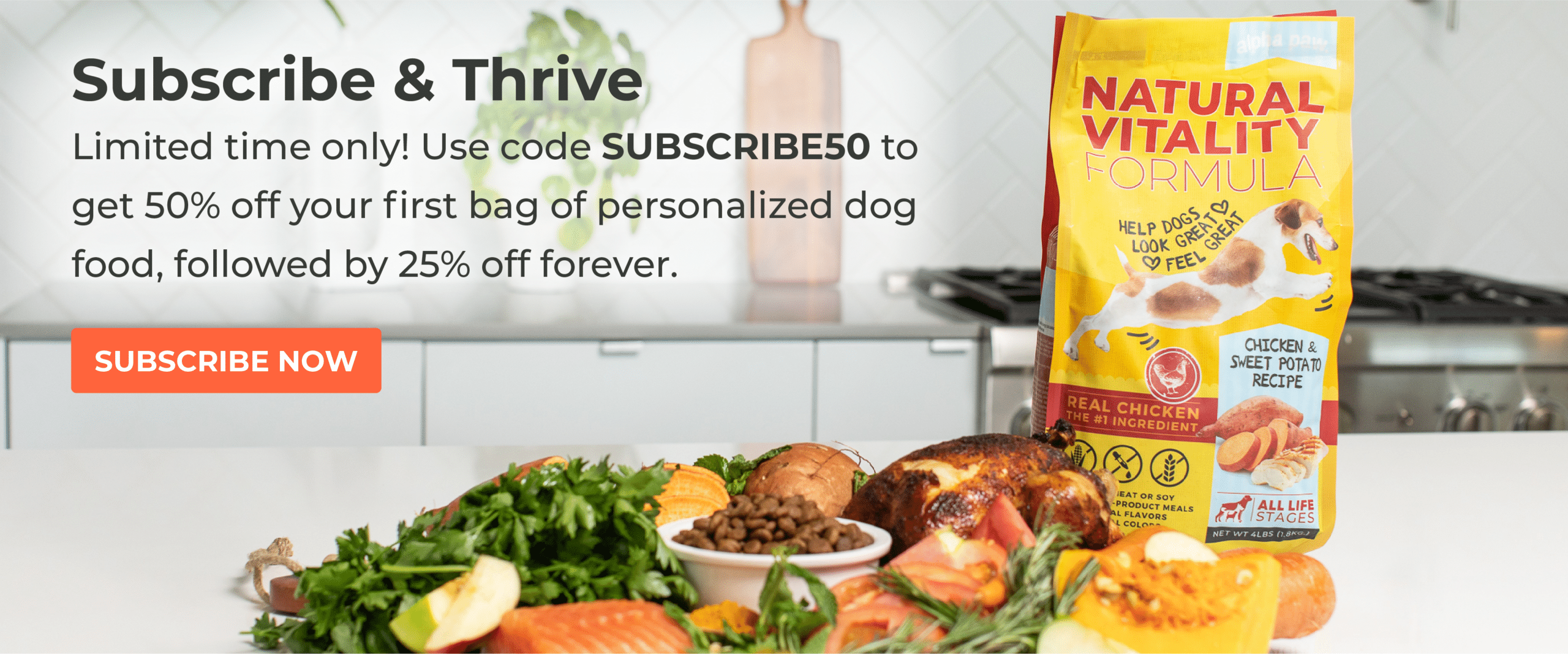 3 Best Traits of Dachshund Terrier Mix Puppies
Now that you know why you shouldn't adopt a Dachshund Terrier cross, let's see why you absolutely shouldn't miss out on having this pup!
They love being around people. The Dachshund Terriers love hanging around people and playing with them. They love their owners and aren't afraid to show it. They are also friendly toward other humans, which could be one of their best traits. One look at their waggy tail, and you'll see how happy they are to be around you!
They are easy-maintenance. Not only do they not require any special treatment when it comes to their diet (as long as they are healthy, that is), but they also need minimal grooming. Adhere to best dog grooming tips, and you won't have any problems with your canine.
They have endearing personalities. This is a trait they are most famous for. Dachshund Terriers are full of energy and playful and are the life of every party. No one can stay indifferent to these pooches and their quirky demeanor. Even Picasso was a great fan of Dachshunds!
A Word on the Terrier Dachshund Mix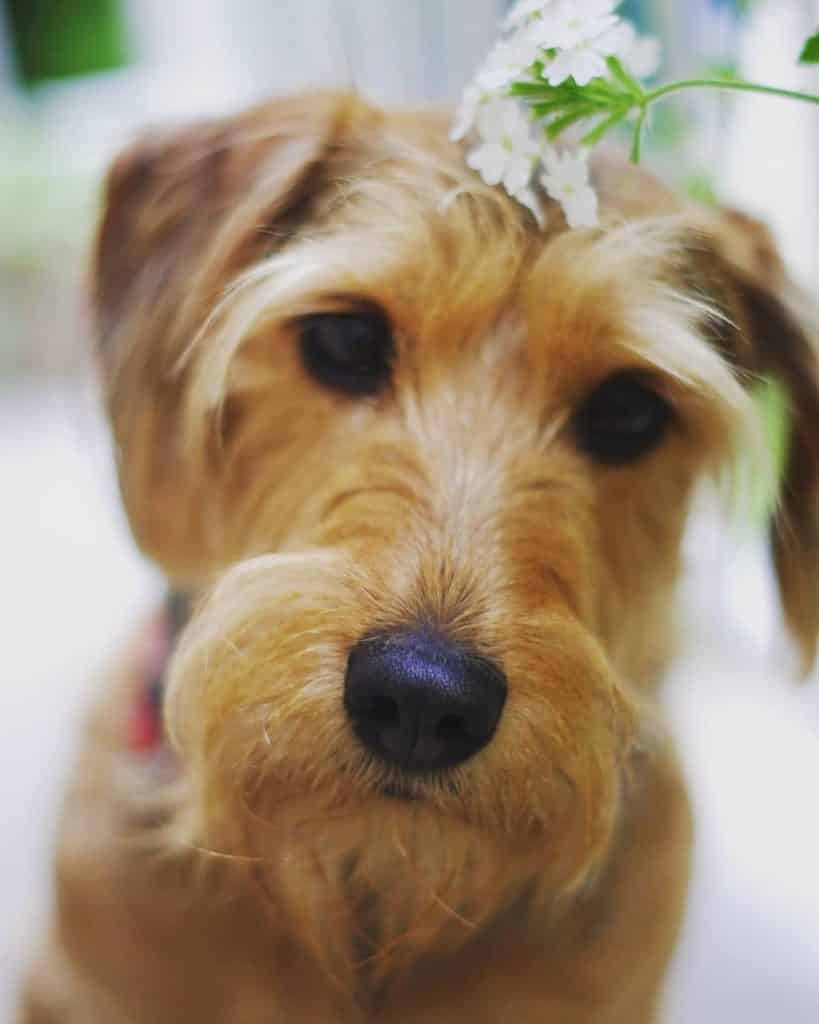 Credit: doggobee
Half Dachshund half Terrier dogs are always a surprise! Although the parent breeds share quite a few personality traits in terms of physical appearance, we can freely say that each pup is a unicorn in its own right! Yes, we get that each cross-breed puppy comes out slightly different from the other, but judging by all the dachshund terrier mix pictures that we saw online, literally, no two pups look alike!
Dachshund varieties
Coat colors
Smooth-Haired Dachshunds

Black
Brown
Cream
Tan
Red
Pied
Isabella
Brindle
Sable

Long-Haired Dachshunds
Wire-Haired Dachshunds
For example, a Dachshund mixed with a Yorkshire Terrier is adoringly dubbed a Dorkie, while a Jack Russel Dachshund also has a pet name — Jackshund! As you can imagine, they look quite unlike each other. The former is usually a long-haired pup, while the latter is typically a short-haired one. Their color combinations are completely unpredictable and entirely dependent on the parents.
That shouldn't come as a total surprise, though. Just think about it. As if it is not enough that there are differences between the Dachshund breeds (read our Dachshund breed guide), there are also many Terrier breeds. To better explain how different this cross-breed can be in terms of fur, here are some of the most popular Dachshunds and Terriers and their respective coat types.
| | |
| --- | --- |
| Terrier breeds | Coat types |
| Jack Russel Terrier | White with black or brown markings; smooth, broken, or coarse hair |
| Bull Terrier | Short hair; white, red, fawn, brindle, black, tan, or any combination of any of the above |
| Yorkshire Terrier | Silk, soft, or wiry; blue & tan, black & gold, black & tan, blue & gold |
| Boston Terrier | Black, brindle, or seal combined with white; short hair |
| Pit Bull Terrier | Smooth coat; black, white, brindle, fawn, tan, blue, gray, brown, red |
| Scottish Terrier | Black, brindle, wheaten; long and wiry hair |
| Rat Terrier | Black, chocolate, tan, blue, isabella, lemon, and apricot color combinations with piebald spotting; short hair |
The way a Dachshund and Terrier mix dog turns out will thus depend on the parent breeds. Unless you can get a certificate about the parents of the pup you are planning to get, it is impossible to know how they will look. With that out of the way, let's see what we can say for sure about this super interesting mixed dog.
How Big Do Dachshund Terrier Mixes Get?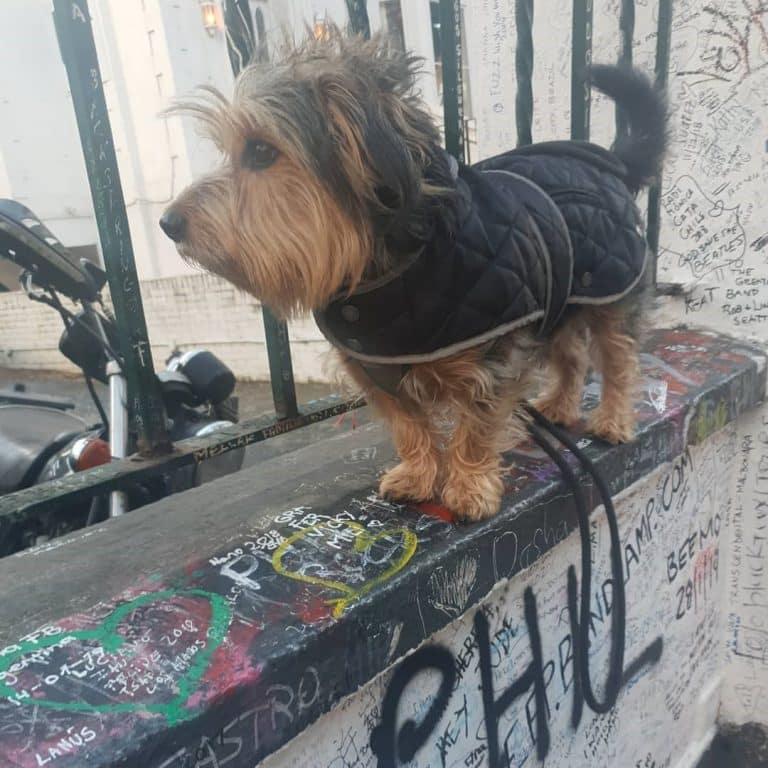 Credit: tommy.dachshund_x_terrier
Each mixed breed puppy can be different from another in terms of physical appearance (for coat variations and eye and nose color of this cross, refer to the table below). What we know is that these pup's parents are similar in height and weight, so their mix inherits those characteristics, too. Usually, they are about 11–14 inches tall at the shoulders, and they weigh around 30 pounds. Size-wise, they are excellent for keeping in small and medium apartments, provided you take them out for regular walks, but they also appreciate bigger homes and backyards.
Here is an overview of the general characteristics of this cross, both in terms of physical appearance and temperament.
Dachshund Terrier mix dogs overview
Weight
Up to 32 pounds
Height
Up to 14 inches at the shoulders
Size
Small and medium
Coat type
Various, depending on the parents
Coat color
Various color combinations, depending on the parents
Shedding
Seasonal
Eyes
Amber, light brown, green, blue, dark brown
Nose
Liver, brown, black, Isabella, pink
Ears
Flopped, fringed, erect
Temperament
Playful, feisty, cuddly, protective, curious, energetic, loyal
Life expectancy
10–16 years
Hypoallergenic
No
Kid-friendly
No
New owner friendly
Yes
Key Training Traits of the Terrier and Dachshund Mix
Dachshund Terriers are vivacious, energetic dogs, so keep in mind that you can't expect them to be well-behaved all of the time. Both of their parent breeds are small dogs with loads of energy, and that has to be outsourced on activities, such as digging, jumping, running, and hunting for small prey (real or imaginary) around the yard.

Training of Dachshund pups can be challenging. They are known to be stubborn canines, which means you need to start with training sessions from an early age. This mostly implies to their potty training! Dachshund mixes can inherit the same traits, so be careful.
No dog owner should have a pet that does their business on their carpet or constantly breaks vases and bowls. Obedience training using dog treats and gifts as a reward should be your top priority when you get a Terrier and Dachshund puppy. We recommend steering clear of these worst dog treat brands.
Another thing to keep in mind is that, although generally super friendly, these pups can get too attached to their owner and be hostile to strangers. Socialize them early on to prevent those issues from arising at a later time, and you'll have the most lovable pooch!
The Grooming of Dachshund Terrier Mixes
Does the Dachshund Terrier mix shed? That is one of the first questions potential owners ask about this mixed-breed. Fortunately, these doggies are low shedders. Their hair falls out seasonally, as expected. You need to brush them once or twice a month to get dead hairs out of their coat and keep them nice and clean. If your pup inherits particularly long hair like that of a Yorkie or a Scottish Terrier parent, you should brush them more often, most likely on a weekly basis.
Other Dachshund and Terrier mix grooming facts that you need to be aware of are the standard ones. Clean their teeth and give them one of the top 10 best dog dental chews often to curb tooth decay. Take care of their ear hygiene to prevent ear infections and inflammation. As you can see, the grooming is a breeze with these pooches, so you are bound to enjoy your time with them more playing and goofing around than keeping them neat.  For more useful info, read our article on Dachshund care.
Brushing frequency
Brushes for Dachshund Terrier Mix

Weekly for long-haired varieties
Monthly for short-haired varieties

Slicker brush
Pin brush
Nail clippers
Dachshund Terrier Mix Personality Traits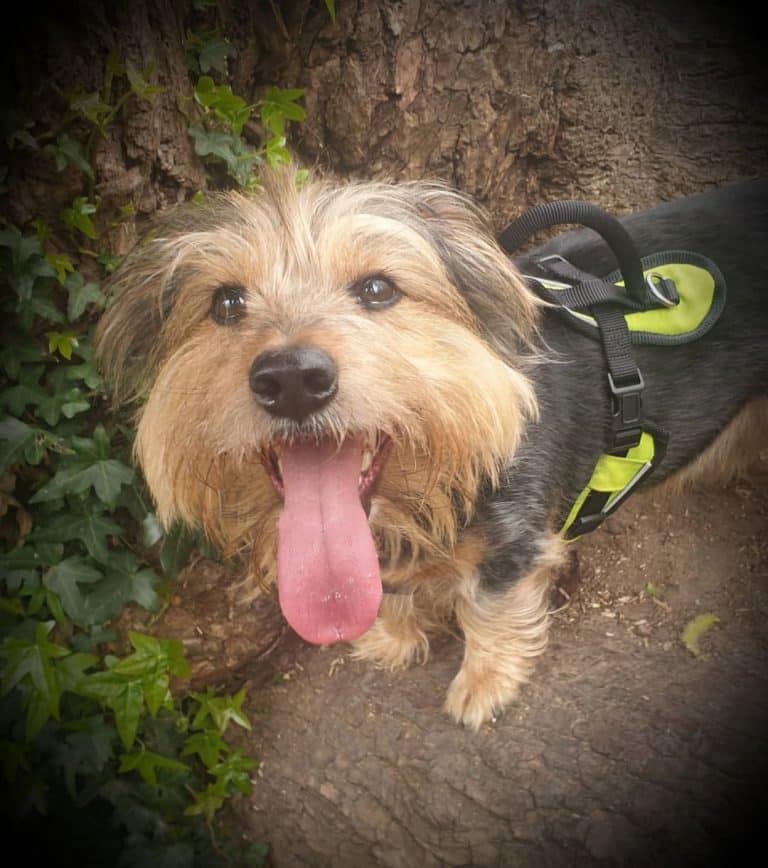 Credit: tommy.dachshund_x_terrier
Dachshund terriers are famous for being the biggest goofballs in the dog world! Full of zest and perpetually adventurous, these dogs can steal anyone's heart. Owing to the parent breeds being practically identical in temperament, we know exactly what to expect from this cross.
For starters, their curiosity is never-ending. Stay warned that they'll dig up your garden in a jiffy and spend hours sniffing around the house. If they spot or catch the scent of a small wild animal, they'll get right on the hunt for it! But these doggies are also famous for being super cuddly. After all, there's a reason why they are one of the world's favorite lap dogs.
Terrier Dachshunds are known to get a bit overprotective of their owners, so expect them to get a bit hostile toward strangers. They are also unlikely to get along with other pets due to their territorial nature. All of that can, fortunately, be curbed to a great degree with proper training and socializing the pup with other humans and animals, too.
Terrier Dachshund mixes are renowned for being naughty and charming in equal measure, so you can expect this pup mix to be lively for most of the day but still want to snuggle up to you often. Being lively includes being yappy as well, so be prepared for a lot of barking. They can also get rather stubborn, which can make them disobedient at times and pose a challenge with housebreaking.
Dachshund Terriers as Family Pets
The Dachshund mixed with a Terrier is an excellent family dog. They love to play and mess around, as are bound to lift up the spirit in any household. Wait until you have guests over to see how ecstatic this pup will get. Incredibly social and friendly, this mixed-breed will be an exceptional addition to most families.
If your family has never had a dog before, you may not appreciate the fact that they are a challenge to train, and it may turn out that you need professional help to train and housebreak them.
Due to the Dachshund genetics, your pup could also be short-tempered. This is good to keep in mind if you have small children who would tease and pull on the dog's ears, tail, or fur. On a bad day, the pup may snap back at the kids and possibly try to retaliate. If you think that is too much of a risk for you, you may want to sit this dog cross out.
Most Prevalent Health Issues for the Dachshund and Terrier Mix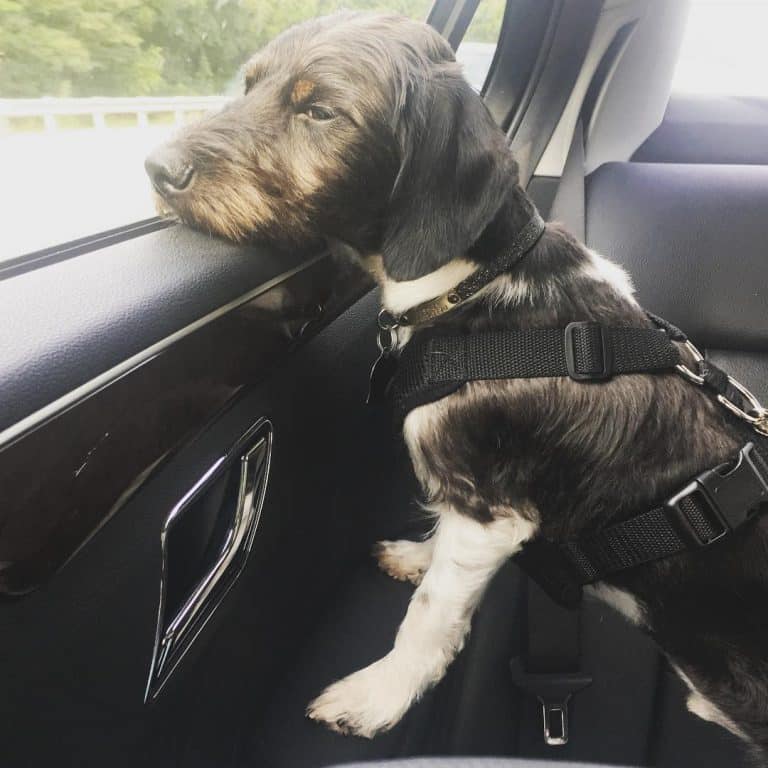 Credit: mr.mooshu
As is the case with most cross-breeds, Dachshunds mixed with Terriers will inherit the health issues common with their parents. Keeping that in mind, here are some of the major health concerns that you can expect with this hybrid breed:
Major concerns
Minor concerns
Occasional tests

Intervertebral Disc Disease
Lens Luxation
Digestive disorders
Ear infections
Teeth issues

Patellar Luxation
Cataracts
Glaucoma

Eye examination
Physical examination
Radiographs
Blood tests
Bone scans
The Dachshund Terrier Puppy Food Requirements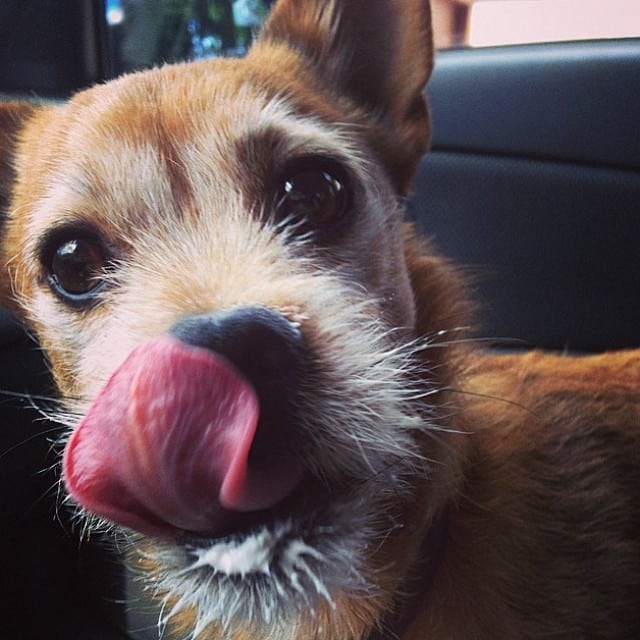 Credit: otiswink
Dachshund Terriers are not fussy eaters and will gladly accept any food you lay before them. Still, try to avoid these worst dry dog food brands and choose only the best for your pup. Strive to give them a varied diet and combine kibble with canned, wet meals. Make sure they get plenty of protein to keep their energy levels up and also enough vitamins to maintain them in good health. We recommend going for different foods depending on their age:
Here are some of our suggestions for suitable dog foods for Terrier Dachshunds:
You want to make sure that your dog, big or small, stays happy and healthy all the time. So, make sure to avoid giving them the worst dry dog food, and opt for best dry dog food, for example, Wellness Core Dog Food, Dog For Dog Food, or Nutra Thrive dog food supplement. If your furry friend is still a little munchkin, check out our list of best puppy food brands and if they're a wise, gray-coated dog-grandpa, make sure to give them only the best senior dry dog food to keep those brittle bones, well, not so brittle!
Never forget that your lovely mixed doggo carries the genes of their super-unique, gorgeous, and yes, sometimes even vastly different parents. So, you might want to try your luck with the best dry dog food for small dogs or best large breed dry dog food and see which one sticks! Just make sure to consult with your vet before you decide to change your pup's diet for good!
Dachshund Mix With Terrier Physical Activity Needs
Although they are petite in stature, Dachshund Terriers have endless amounts of energy. They will use much of it in their daily explorative sessions, but you should still have playtime with them every day.
They love being active, but keep the exercise regime in moderation. This holds particularly true if your pup has back problems or other health concerns. On average, 15–30 minutes of walking twice a day would be enough for this dog.
| | | |
| --- | --- | --- |
| Activity level | Recommended miles/day | Activity minutes/day |
| Low, medium, or high | 8 (for example) | 60 (for example) |
Interested in more Dachshund Cross-Breeds?
If you love Dachshunds but are not impressed by Terriers, have no fear. There are plenty of other Dachshund mixes out there, each with their own set of unique characteristics. We've got the intel on all of them! Check out some of our fave suggestions, and go from there!
If you are a Terrier fan, below you'll find their mixes too!
If you do love Dachshunds, we've also got a treat for you! Check out the facts you have to know about Dachshunds and test your knowledge of the breed. Then reward yourself with these adorable Dachshund memes!
References
Jensen, V. F., and K. A. Christensen. "Inheritance of Disc Calcification in the Dachshund." Journal of Veterinary Medicine Series A, vol. 47, no. 6, 2000, pp. 331–340., doi:10.1046/j.1439-0442.2000.00297.x.
Marvin, John T. "2. Background and Heritage of the Terrier Family." The New Complete Scottish Terriers (Second Ed.), 1982.