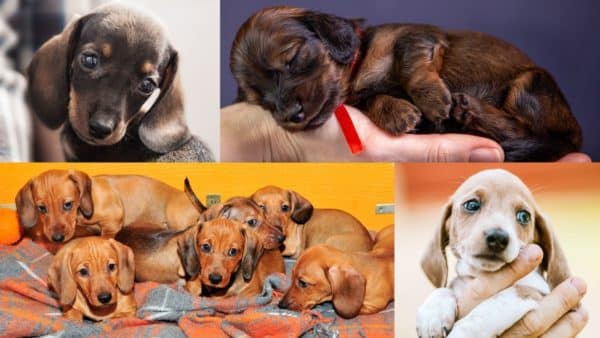 Check Out Some Adorable Dachshund Puppies
We've got a beautiful set of photos featuring Dachshund puppies to share with you! Sometimes, all you is a little burst of cuteness to brighten up your day, and we've got the best group of photos to make that happen.
Below are oodles of wonderful photos of the most adorable Dachshund puppies. And, what's not to love about these dachshund babies? Whether they are sleeping, playing, or just sitting around – the cutest thing is how cuddly and adorable these dogs can be.
Check out the photos below and share a photo of your own cute wiener puppy in the comments. Do you like to see more posts with photos of cute Dachshunds? Share your thoughts and let us know!