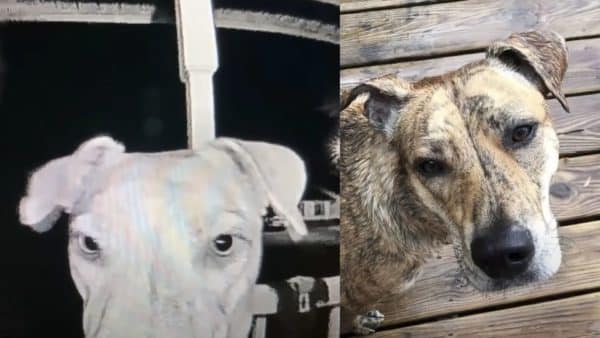 Ring A Ding, Ding!
A runaway puppy rings the doorbell to get back inside after a day away from her pet parents. Rajah shocked Mary Lynn and Ryan Washick when she was seen on camera ringing the doorbell in the middle of the night. Needless to say, the video was put on YouTube and it went viral!
The pet parents and Rajah live in Simpsonville, North Carolina. Mary Lynn and Ryan rescued the 18-month puppy and they had been adjusting to life with each other. That's when the couple noticed their pup would become anxious by the sight and sounds of fireworks.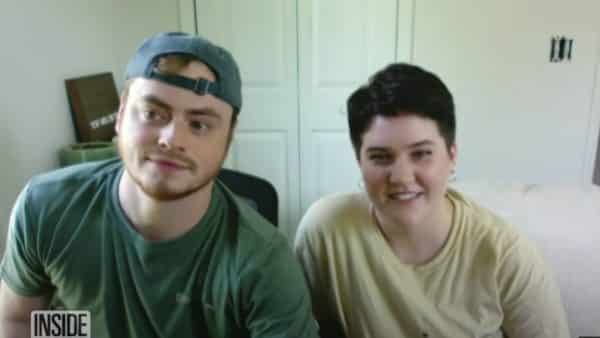 Holiday Ordeal Ends When Runaway Puppy Rings The Doorbell to Get Back Inside
Sadly, when the 4th of July holiday rolled around, Rajah was extra stressed and somehow ran away from home when the fireworks started.
Eight hours later, the runaway pup came back home, and just like any other family member waiting to get inside, she rang the doorbell.  Imagine Mary Lynn and Ryan's surprise when they saw the Rajah standing there, waiting to be let in.
They were extremely happy to see their runaway puppy. Watch the adorable video and share your thoughts in the comments!
Does Your Dog Get Scared Of Loud Noises?
Rajah's story had a happy ending, but for many stressed pups who run away by the sounds and sight of fireworks, they don't come back.
Does your fur buddy bark aggressively when they hear loud noises, when someone new is around, or if they are in an unfamiliar place? This could be signs of anxiety. Consider giving your four-legged buddy calming chews. Click here to learn more about the benefits of calming chews, and the science behind them.
More Blogs About Dogs
If you enjoy this story, here are some other stories you may like!