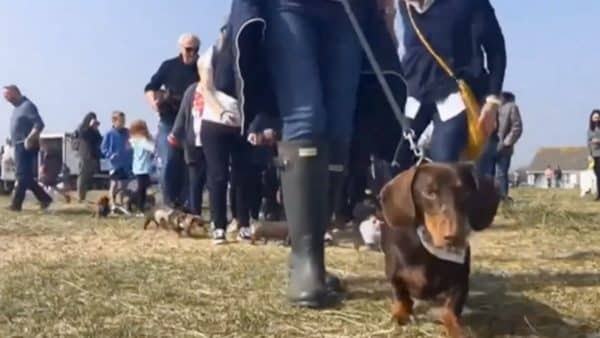 A Dachshund Beach Party
It was a Weiner dog party like no other! In 2019, Sausage dog owners in the UK traveled from across the country to meet in Southwold for the 5th annual Dachshund beach party. About 400 dachshunds gathered on the beach for a party and group walk.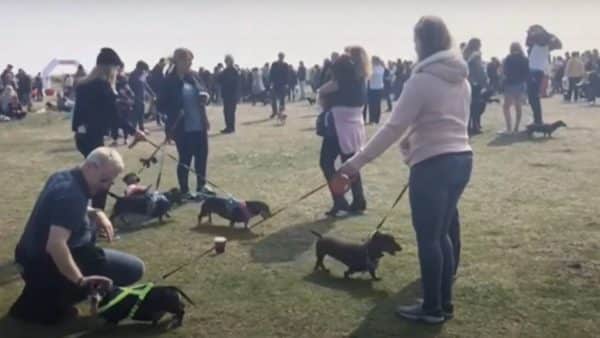 A Party With A Cause
The walk was organized to benefit a charity that worked to support dogs with IVDD. IVDD is a debilitating disease that affects one in four Dachshunds.
Teaching Pet Parents About IVDD
Organizer Laura Baggott said "It's just a beach party for sausage dogs. I just love them." Laura has a doxie that was diagnosed with IVDD so the event was especially important to her. It was why she set up the meetups, which were especially fun for Doxies and the pet parents.
Check out clips from the Dachshund beach party below. Have you ever seen this many Dachshunds in one place? Would you be interested in joining a party like this in the states? Let us know what you think in the comments below!