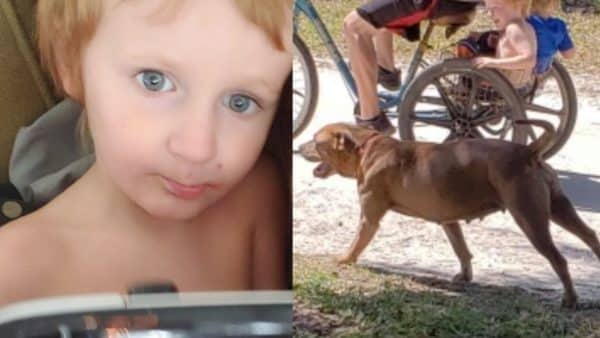 Photo Credit: https://www.facebook.com
A Toddler And Two Pups Disappear Into Thin Air
It was a miracle: a missing boy and the family dogs were found after they went missing. As a parent, your worst nightmare is losing your child. Now, add in that your child is non-verbal autistic, and things get a lot harder. That was the unfortunate reality that Marshal Butler and his parents faced recently.
On a Wednesday morning in Walton County, Florida, 2020, when Marshal Butler was just a three-year-old boy, he and the family's two dogs, Nala and Buckwheat, disappeared into thin air. He was wearing nothing but a diaper.
The only sliver of comfort was that the family knew that the dogs were fiercely loyal and knew they were with him; it was too big of a coincidence for them not to be.
Nonetheless, the word spread quickly, and neighbors immediately started searching for Marshal and the dogs. At the same time, the sheriff's department made a Facebook post about the case. They hoped to get as many agency members involved as possible. Every minute is critical when searching for a missing loved one, and especially so for a child.
The Walton County Sheriff's Office posted on their social media that, "Minutes are precious when it comes to the search of a child."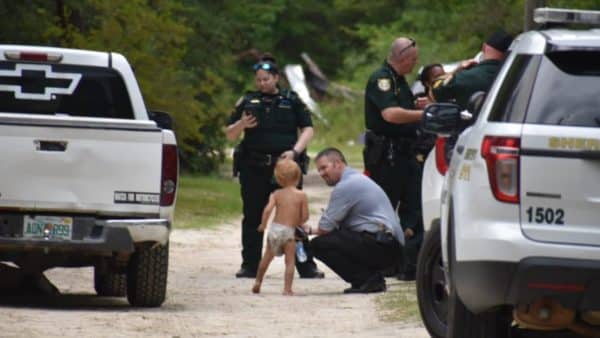 Missing Boy And the Family Dogs Were Found Together!
As the search continued, one of their neighbors spotted Marshal, and the two dogs. The neighbor, Carol Shelton found the threesome about a mile away from their home.
"His dogs were right there with him. We're thankful that the pups kind of guided him along. I guess they kept him safe," Carol said.
"They're doing their job," agreed Marshal's mom.
Everyone, including the Sheriff's Department, knows that the loyal canines were why Marshal was found on the same day that he went missing. Later that day the  Walton County Sheriff's Office posted:
"Marshal was in good spirits when found. A little dirty from the walk through the woods, but unharmed and happy. Dogs are loyal creatures. I feel like they probably knew to stay with him when they saw he was alone. Their instincts kicked in. They stayed with the boy and watched over him until he was located."
There is no question that without the loyalty and protection of Nala and Buckwheat that things could have turned out much differently. Marshal is one lucky little boy to have such ideal protectors.