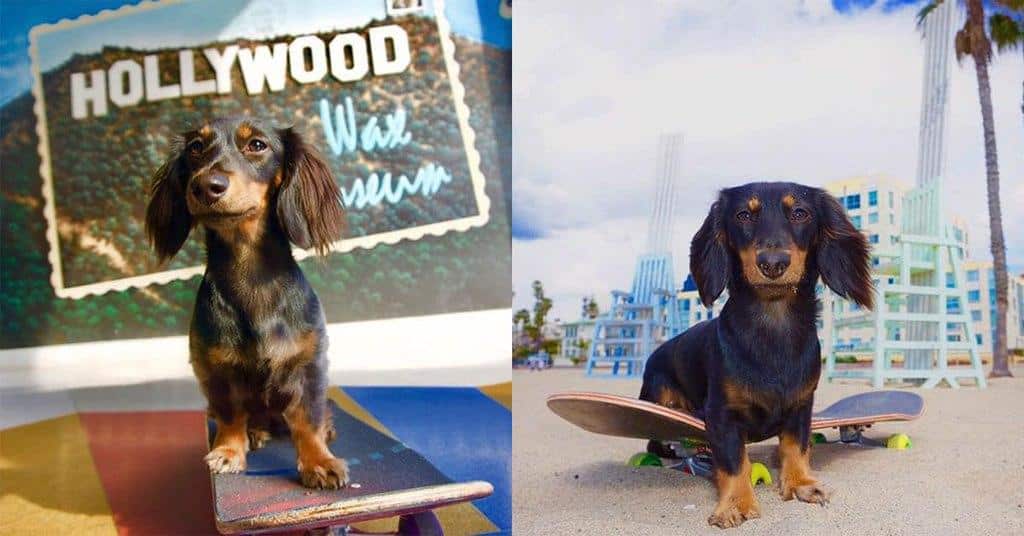 Rowdy is the Tony Hawk of Dachshunds 
Rowdy is the definition of girl power. She is a 15 month old long haired Miniature Dachshund living the good life is Hollywood, CA, and she can skateboard! Yes, you heard that correctly. She can skateboard. 
We first discovered Rowdy while scrolling through Instagram, and she instantly caught out attention, and we are sure she will catch your attention too!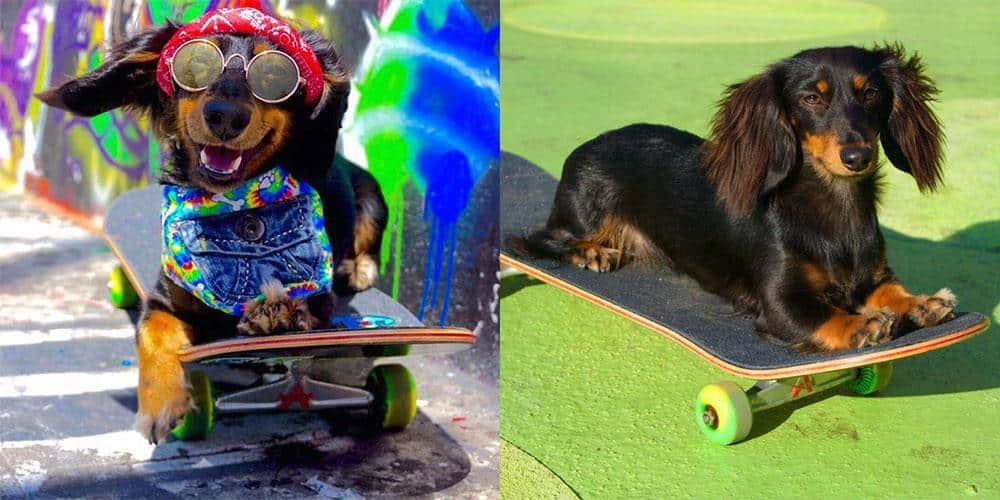 A Jack of all Trades – More like, a DACH of all Trades
Not only can Rowdy skateboard, but she is also a "racing pup" that believes in world peace. Her instagram is the pawfect place to spread positivity, and simply make people smile. She is "groovy baby". 
Rowdy entered a race with over 30 other Dachshunds and took home the gold! A few weeks later, she entered a big race with over 50 Dachshunds! She practically flew to the finish line earning yet another 1st place trophy.
She Believes in World Peace, and Supporting Other Girls!
If you check out Rowdy's Instagram Bio, it lists her details and special skills but it ends with the most impawtent thing: "World Peace". We love the way she thinks, and she is also an advocate of supporting other girls and small businesses (with an emphasis on local skate-shops, for obvious reasons). 
The photo below on her Instagram is captioned: 
"An Epic International Womxn's Day at @Kingswell_losfeliz with the Gnarliest Ladies out there. Support your local Skateshop."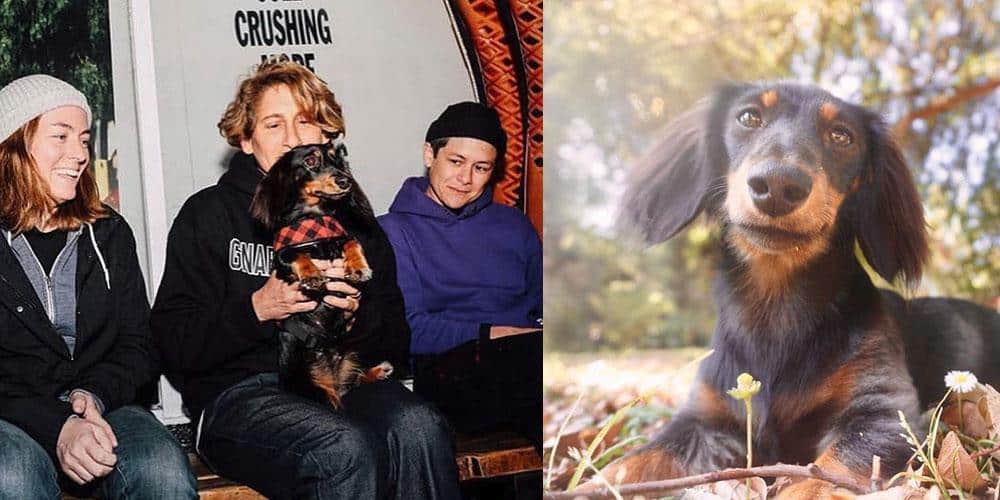 She is an Inspiration
Here are a few ways Rowdy has inspired us, or lessons she has taught us through her adorable pictures and videos:
1. Stay adventurous! Try new things
2. Support your peers
3. Girls can do anything boys can do! Like, skateboarding for example or whooping booty in a race!
4. Be kind, and promote world peace!
Watch This Jaw Dropping Video of Rowdy Demonstrating Her Skills!
If you aren't convinced by her photos yet, or you aren't sure just how serious this skateboarding thing is, watch this video below and find out. You won't regret it. It has over 7 million views!
You Go Girl! 
What do you think of Rowdy? Let us know your thoughts in the comments below!