January 12, 2022
Pets & Humans
How to Prepare Your Home for A New Dachshund Puppy
Congrats! You're Getting A New Dachshund Puppy!
Now, you're probably wondering how to prepare your home for a new Dachshund puppy. The anticipation of bringing home a new puppy is one of the most exciting feelings ever! One of the greatest things you can do for your new Dachshund is be prepared for his or her arrival.
Don't miss the sale happening NOW for Alpha Paw's #1 Vet-Recommended, patented dog ramp – CLICK HERE!
While it may seem as simple as buying a collar and a cute little toy, there's more to it than you think. Especially when preparing for such a specific breed such as a Dachshund! We have compiled this list of 5 things you should have before bringing home your Dachshund!
#1. Be Sure to Have A Crate
Crates are useful in so many ways! Not only are they the most effective way to potty train your new Dachshund, they also serve as a "safe space" for when you aren't home to supervise. If introduced to the crate with positive reinforcement, most dogs actually enjoy being in their crate with a favorite toy and blanket.
#2. Baby Gates to Dachshund Proof the Stairs
One of the most important ways to prepare your home for a new Dachshund puppy is by adding a dog ramp and a baby gate to your home. Stairs are a major safety hazard for Dachshunds, as their legs are too short to reach the steps safely, and jumping puts a strain on their fragile backs.
We recommend using baby gates to block off the stairs to avoid the risk of an accident. Not only that, but Dachshunds have the highest rate of suffering from a debilitating disease called IVDD.
Because of their elongated spines, there is more pressure on their backs. The more jumping they do, the higher their risk is for suffering a back injury that could lead to IVDD. Watch the video below and we highly recommend outfitting your home with a dog ramp, and a car ramp when you travel.
#3. Chew Toys are a MUST
Dachshunds love to chew! Especially in the early puppy years, it's important to provide chew toys that are safe for your dog, as a way to ensure they don't start chewing on your shoes or furniture to satisfy this urge. Try selecting a few toys that have a variety of textures!
#4. Training Treats!
It's important to have treats that are designated for training! Dachshunds are naturally very stubborn so it's important to start the training process early. Training treats should be small and low calorie, as Dachshunds tend to gain weight easily. The fewer ingredients, the better!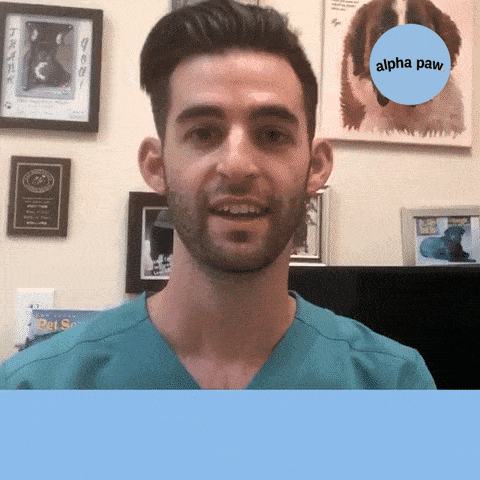 Watch Dr. Ross's Review on Dog Ramps
#5. A Dachshund Ramp to Avoid Back Problems
The #1 concern for Dachshunds, is they are prone to back problems due to their short legs and long body, as well as a spinal cord disease called IVDD.
Don't miss the sale happening NOW for Alpha Paw's #1 Vet-Recommended, patented dog ramp – CLICK HERE!
To avoid creating back problems over time and triggering or worsening IVDD, use a Dachshund Ramp to make sure they can get on and off furniture without straining their little bodies!

We hope you found these 5 tips useful, and your puppy's transition to their new home is fun, safe, and full of love! Do you have any tips for new puppy parents of your own? Let us know in the comments below!

FLASH SALE

-

ENDING SOON
Remaining
Check out these exclusive deals curated just for you!